Roast "Polesie" always turns out very tasty, and it is quite original, as it differs from the usual side dishes. Each ingredient emphasizes the taste of each other and due to this, you can safely serve the roast even on the festive table as the main hot dish.
When choosing ingredients, it is worth buying high-quality pork, preferably homemade, it will be much more aromatic and better than store-bought. Potatoes are suitable for both old and young. Of the spices, you should use those that you like, both when frying meat and when frying vegetables. Mushrooms will suit the ones you like. So, for example, you can take not only oyster mushrooms or champignons, but also forest mushrooms, if you have them, of course.
It is desirable to serve the roast "Polesie" to the table with those salads that you like the most. You can make, for example, a salad of fresh tomatoes and cucumbers or buy a ready-made Korean carrot salad in the store. In general, it is worth making the salad that you want in addition to the roast, or you can serve it absolutely without anything, because it is already tasty.
Ingredients:
Potatoes – 5 pcs.
Mushrooms – 4 pcs.
Pork – 300-350 g.
Onion – 1 pc.
Salt, pepper – according to taste preferences.
Egg – 1 pc.
Flour – 2 tbsp. l.
Bay leaf – a few pieces.
Peppercorns – a few pcs.
Mayonnaise or sour cream – 1 tbsp. l.
Vegetable oil – 1 tbsp. l.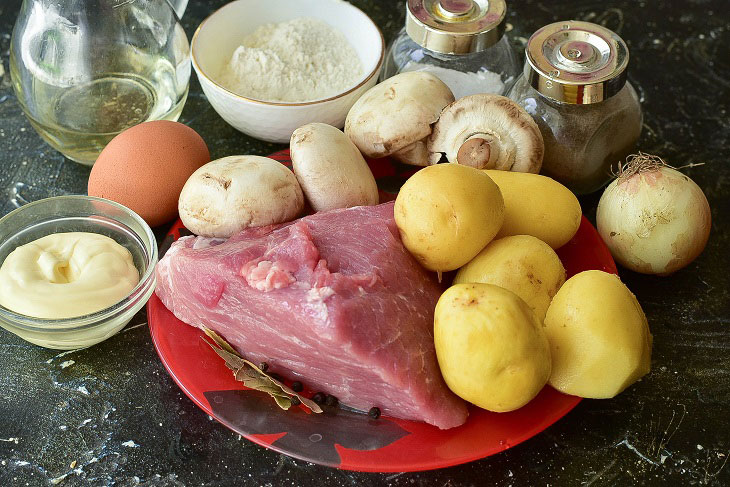 How to cook:
1. So, wash the mushrooms, chop them and onions. Fry in a pan and do not forget to salt.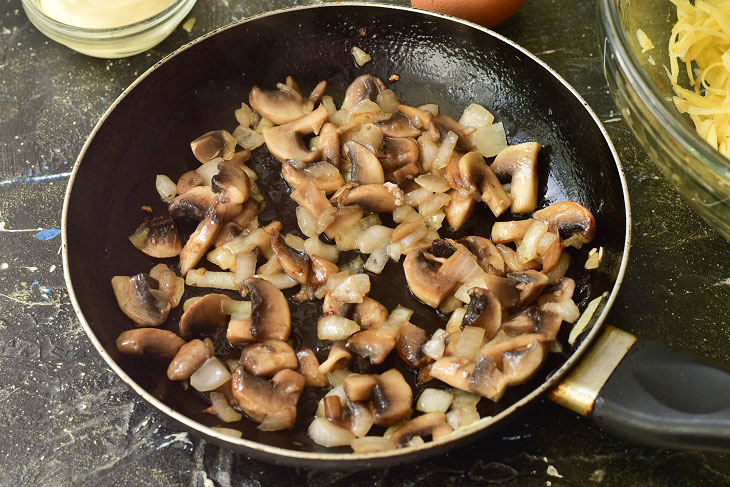 2. Now cut the pork. Fry it until half cooked and also do not forget to salt.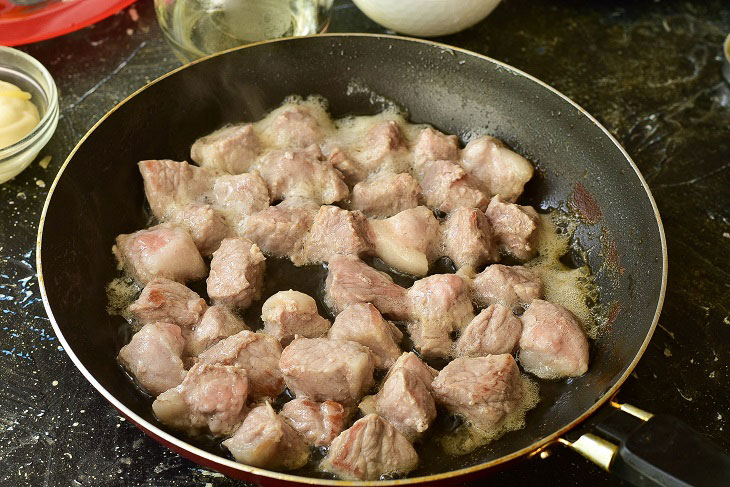 3. Grate potatoes.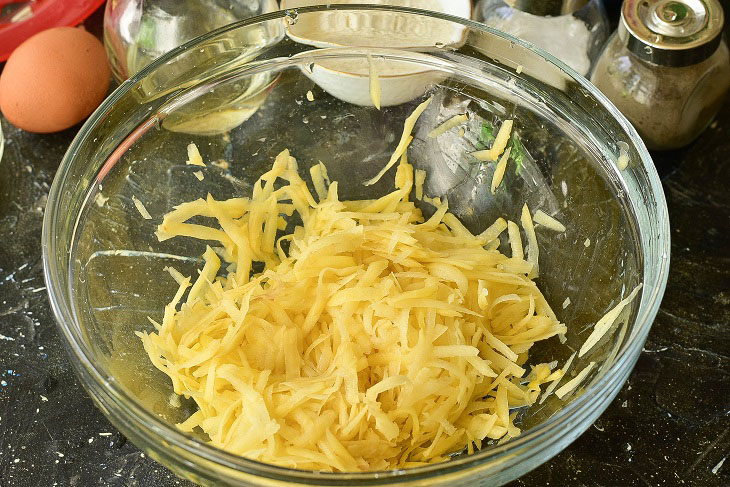 4. Pour in the flour, beat in the egg. Add salt, pepper, stir.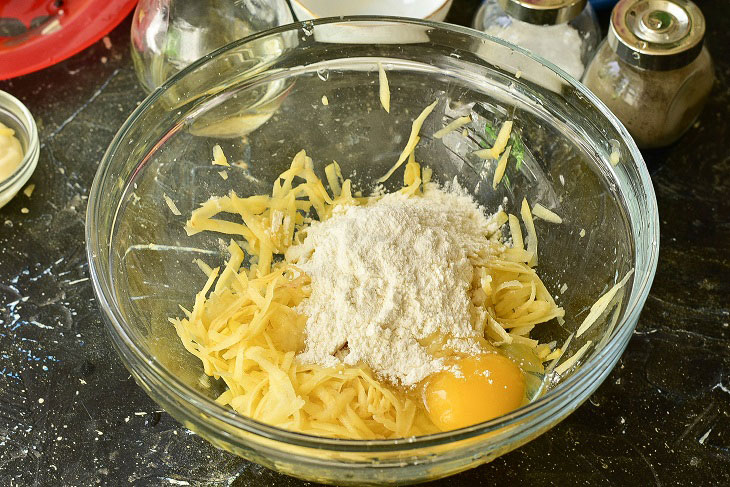 5. Heat vegetable oil in a frying pan. Put the potato mass with a spoon, and spread the filling of fried mushrooms and onions in the center.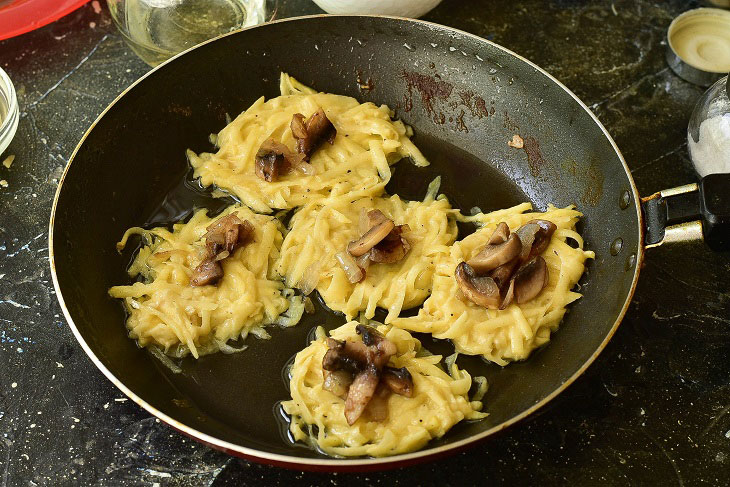 6. Now put more potato stuffing on top.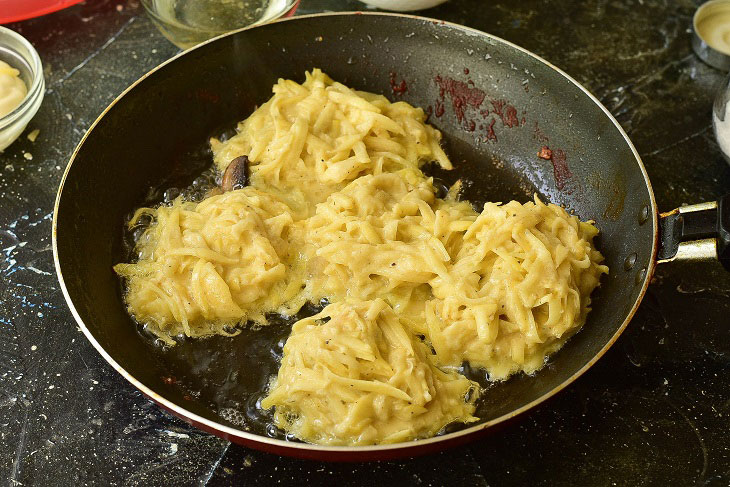 7. Fry potato pancakes until golden brown.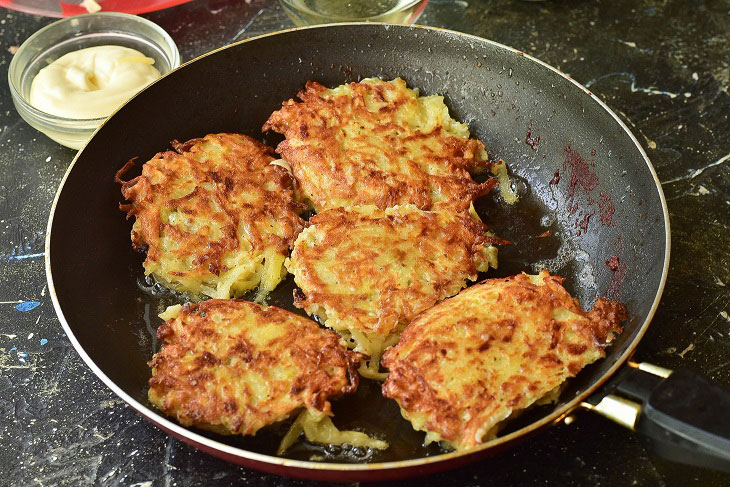 8. Put them in a ceramic pot. If the mushrooms are left, send them to the potato cakes. Put in the same bay leaf and peppercorns.
9. Top with fried pork pieces.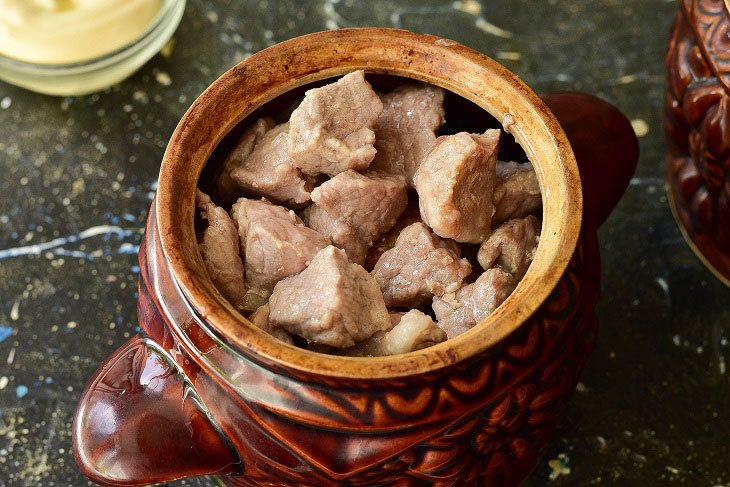 10. Lubricate everything well with sour cream or mayonnaise.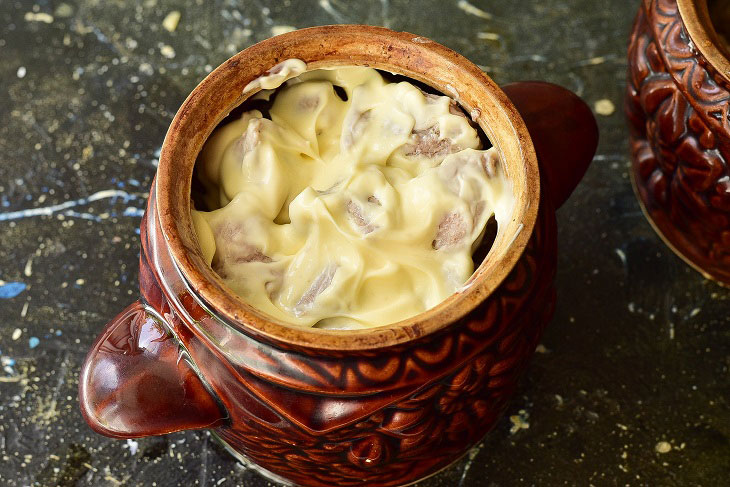 11. Send to the oven preheated to 190 degrees for 30-40 minutes.
Here is such a hot "Polesie" came out!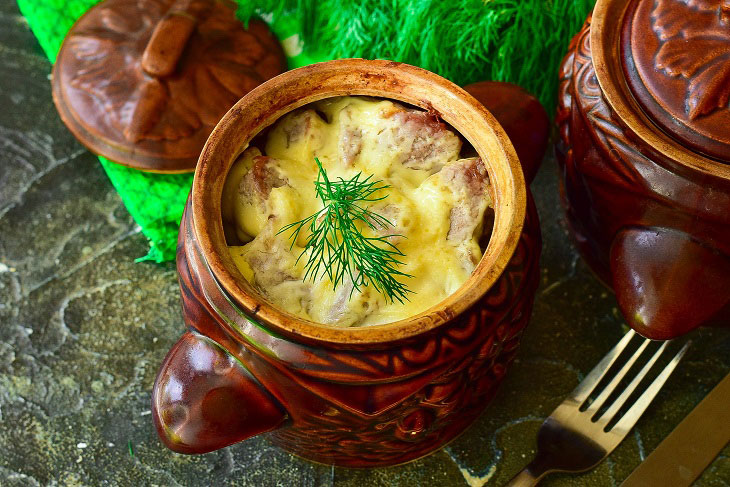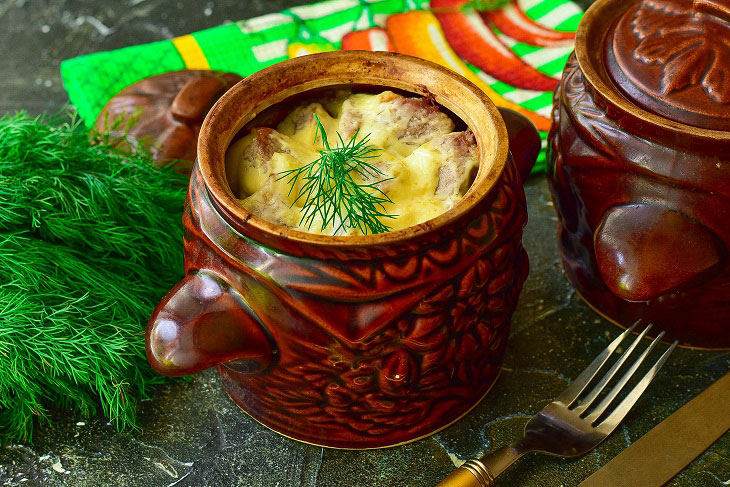 Bon appetit!