Eggplant salads are especially popular in all seasons, but in the summer, during the season of vegetables, they are especially good. Raw eggplants are rarely used in cooking. This vegetable is boiled, fried or baked. We suggest you prepare a salad with fried eggplant.
For the recipe, it is best to choose a young ripe eggplant with a fresh cut on the tail. To fry a vegetable, you need refined vegetable oil. For an appetizing look, use brightly colored ingredients like red tomatoes, yellow bell peppers, and fresh green aromatic herbs. The proportions of vegetables in the dish can be adjusted to taste. The salad is dressed with an interesting dressing based on olive oil, honey, lemon juice and garlic. Any young cheese is suitable for the recipe – feta, cheese, mozzarella from cow or goat milk.
Ingredients:
Refueling:
Olive oil – 30 ml.
Honey – 7 ml.
Lemon juice – 30 ml.
Garlic – 1-2 cloves.
Salt – ¼ tsp
Salad:
Flour – 2 tbsp. l.
Goat cheese – 75 g.
Sweet yellow pepper – 50 g.
Sweet red pepper – 70 g.
Eggplant – 250 g.
Hot pepper – 5 g.
Tomatoes – 1-2 pcs.
Vegetable oil – for frying a little.
Pepper – a pinch.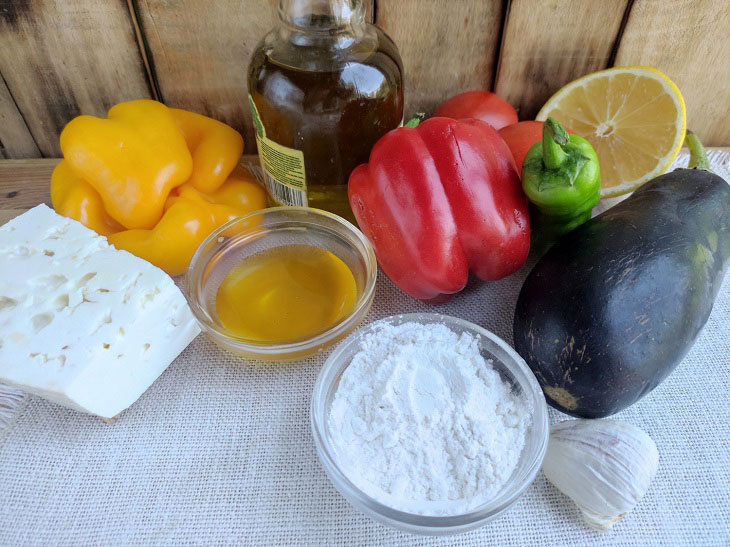 How to cook:
1. Rinse eggplant, dry, cut into strips.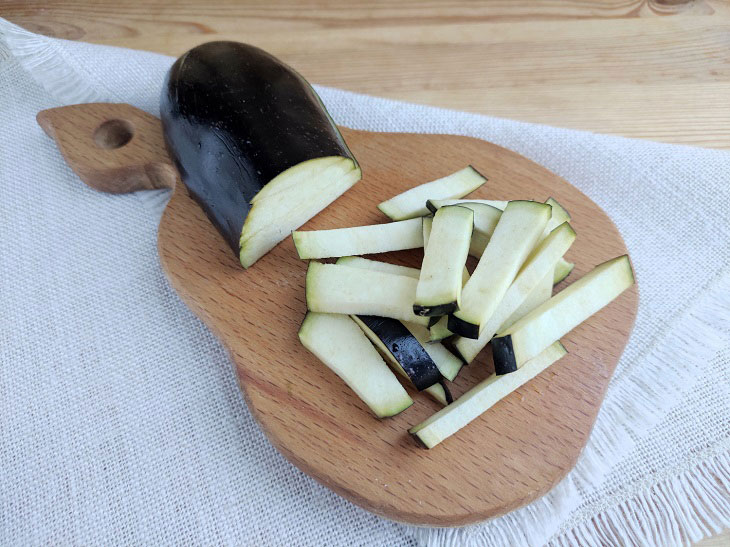 2. Put the prepared eggplant slices in a bowl, salt, leave for 20 minutes.
3. Prepare filling. Pour olive oil and lemon juice into a bowl. Peel the garlic, mince. Add garlic, honey and salt to the rest of the ingredients. Mix the dressing with a whisk.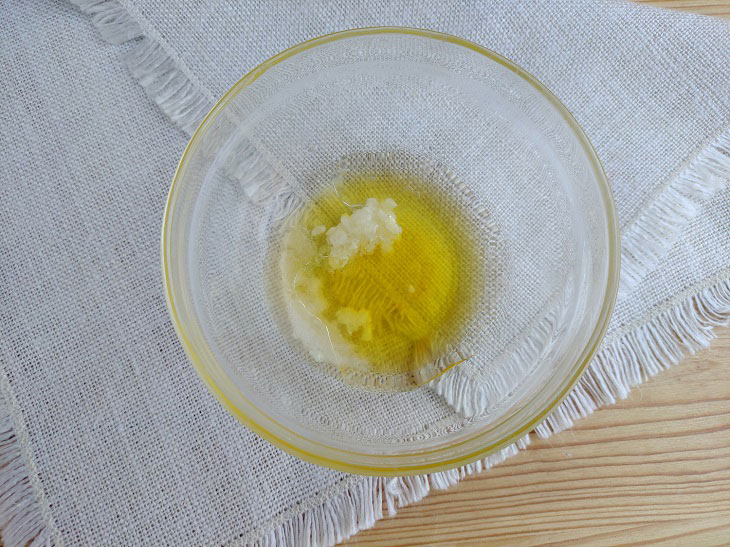 4. Squeeze out the excess liquid from the eggplant. Heat up a frying pan with oil. Put eggplant, rolled in flour, and fry them until golden brown. Cool down.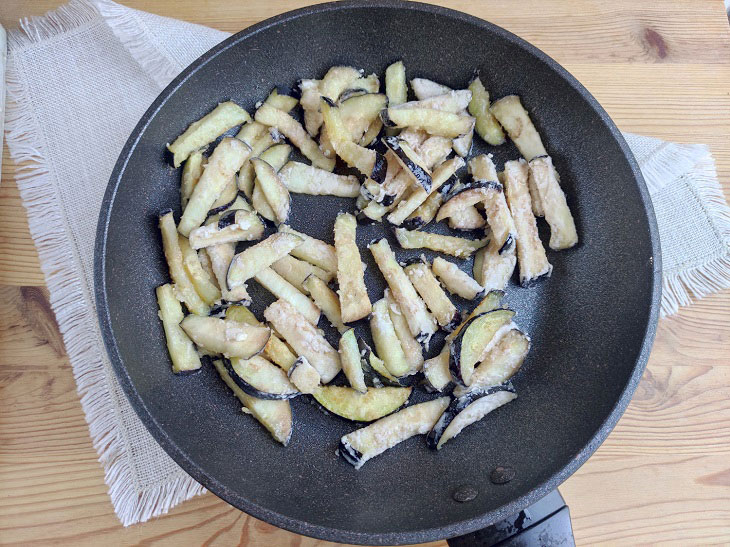 5. Remove the sepals from the tomato and cut into small pieces.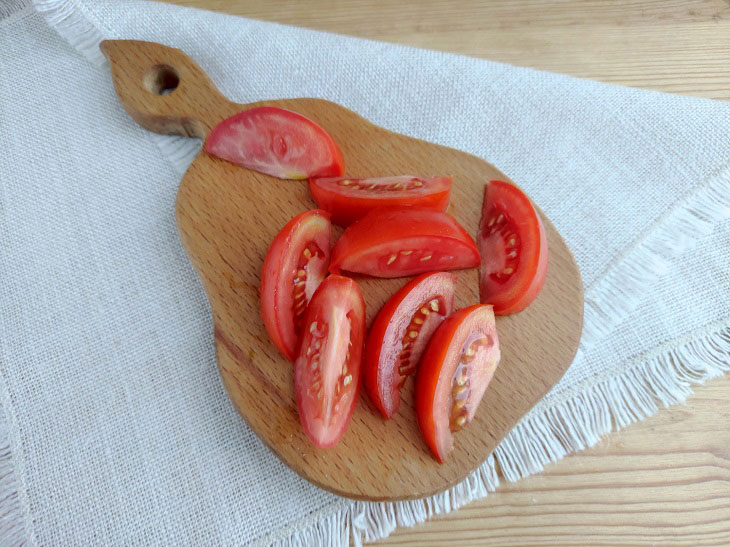 6. Grind bell pepper into strips, cut bitter pepper into thin half rings.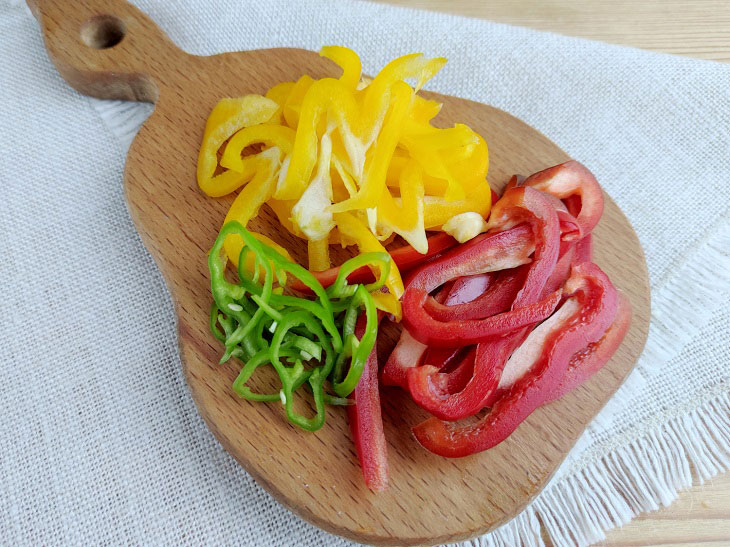 7. Arrange prepared vegetables on a serving plate.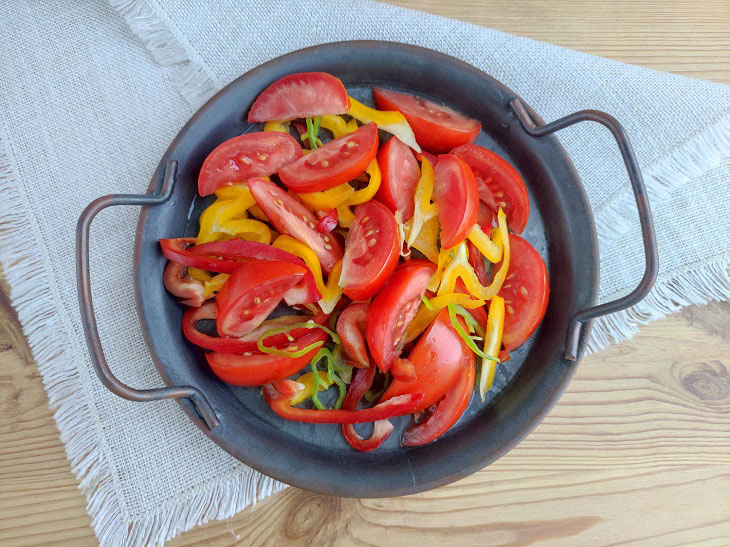 8. Add fried eggplant. Pepper and mix the salad.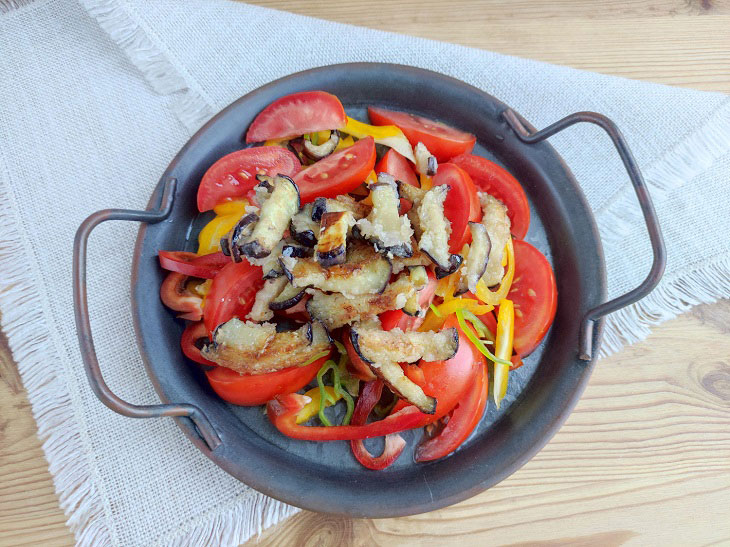 9. Cut the cheese into cubes with a side size of 0.8 cm. Spread the cheese over the vegetables.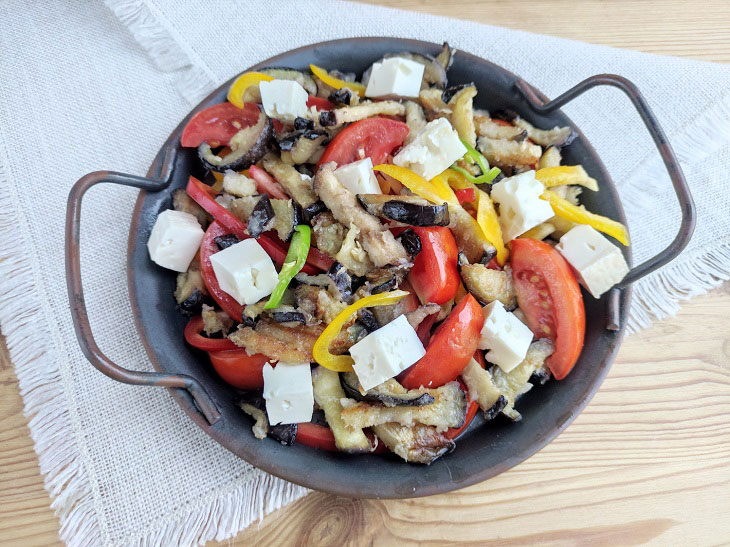 10. Drizzle dressing over salad.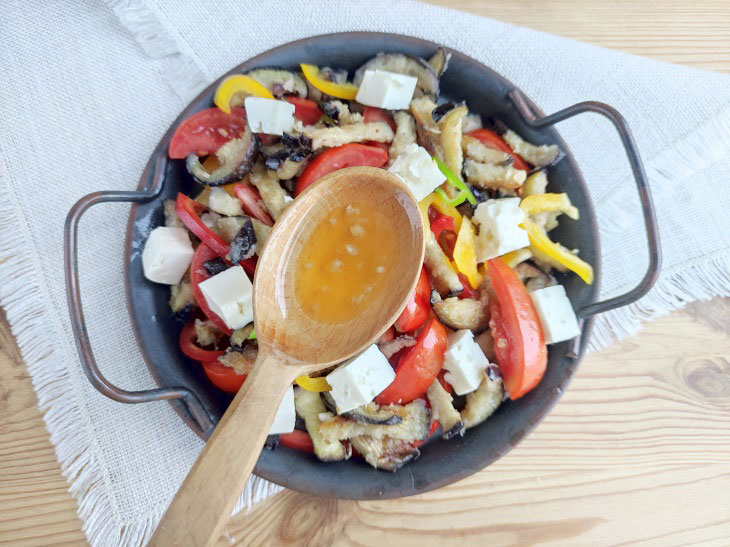 11. Decorate the dish with herbs and serve immediately. The salad looks appetizing, all components are harmoniously combined.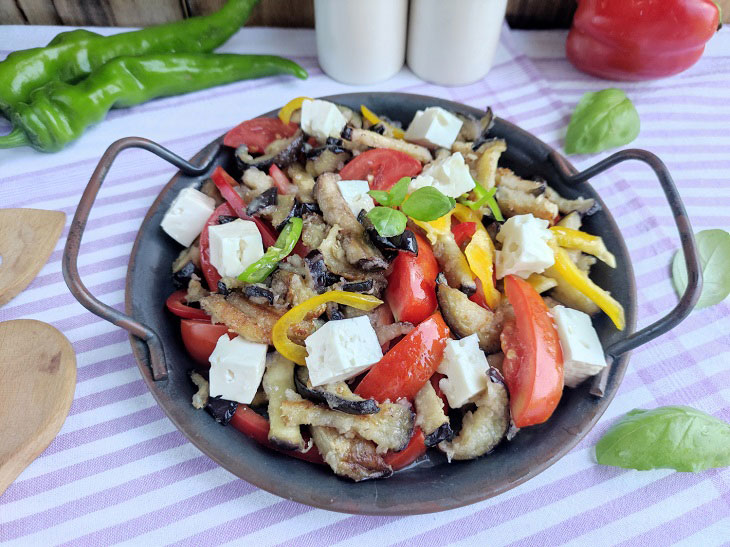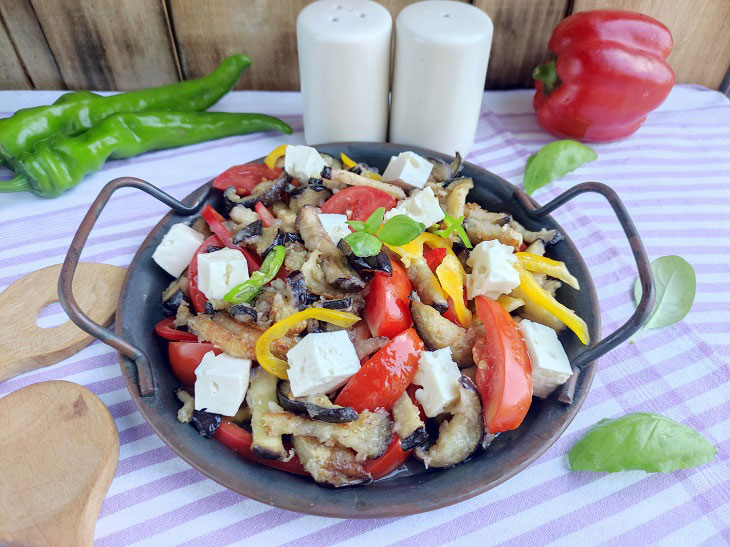 Bon appetit!