In the hot season, most hostesses make their favorite preparations. Prepare roasted peppers for the winter. This is a great snack, both for every day and for the festive table. Aromatic peppers can be served with meat or fish, or as an independent snack.
Ingredients:
Sweet pepper – 2 kg.
Vegetable oil – for frying.
Boiling water – how much will go into jars.
Spices for 1 liter jar:
Sugar – 40 g.
Salt – 1 tsp
Table vinegar 9% – 40 ml.
Garlic – 5 cloves.
Parsley – 10 branches.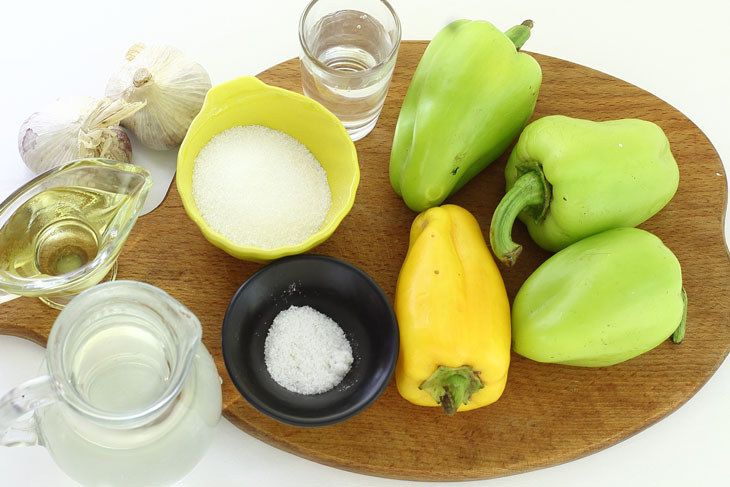 How to cook:
1. Sweet pepper will suit any variety and color. The fleshier the fruit, the tastier the finished product. Rinse under running cold water. Carefully remove the core without damaging the integrity of the vegetables. Pat each pepper dry with paper towels.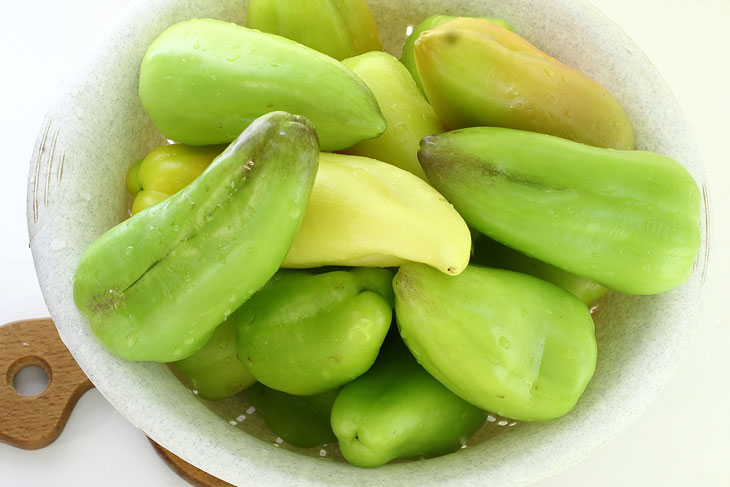 2. Line a baking sheet with parchment or foil. Brush each pepper with vegetable oil using a kitchen brush. Lay out on a baking sheet. Turn on the oven in advance and set the temperature to 180 degrees. Bake for 20-30 minutes until browned on all sides. Turn occasionally to brown the pepper well.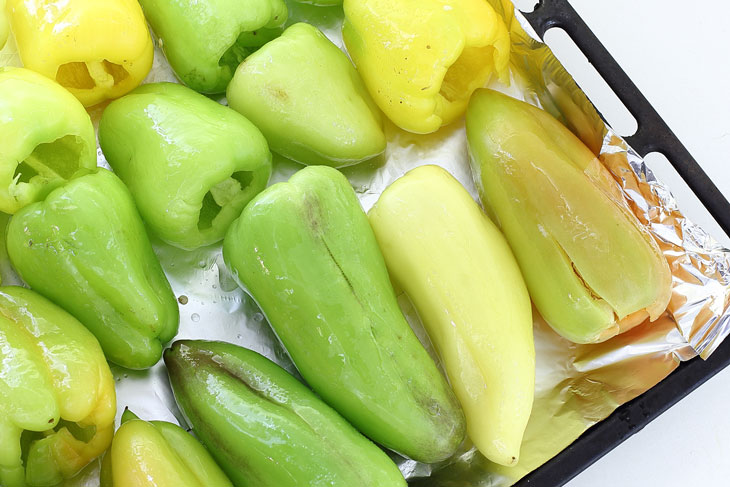 3. Meanwhile, peel and rinse the garlic cloves. Rinse the parsley. Take the amount of these ingredients to your liking. Cut the garlic into thin slices, cut the parsley into small pieces.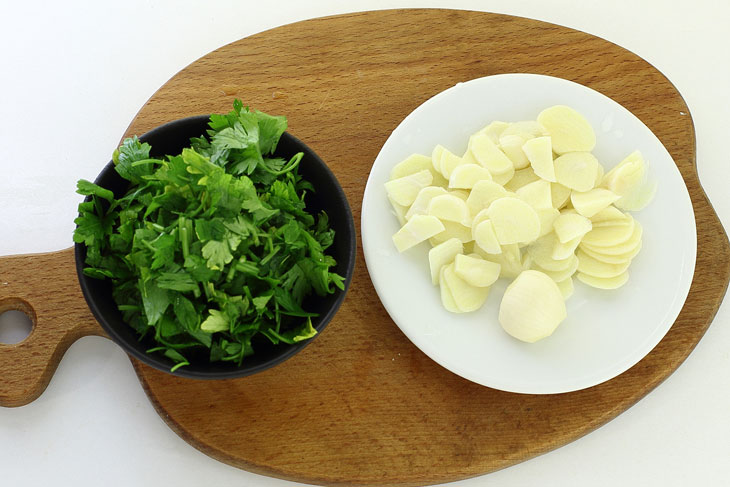 4. Remove the finished pepper from the oven and let it cool slightly for 5-10 minutes.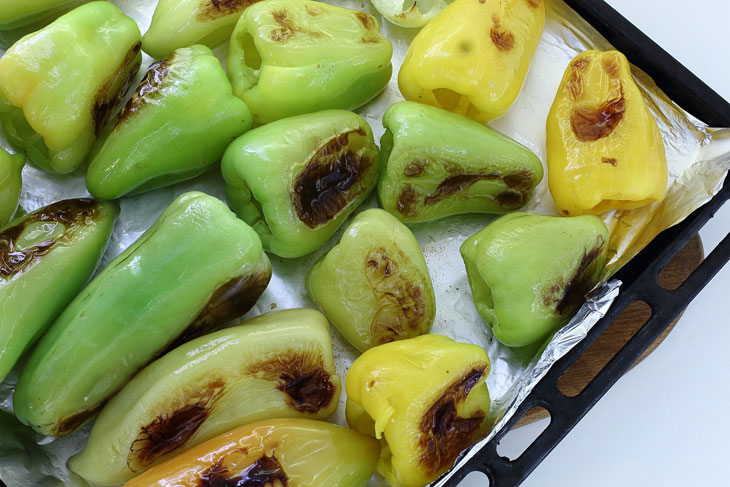 5. Prepare jars with lids in advance. Wash them thoroughly and sterilize. Add some herbs and garlic to the bottom.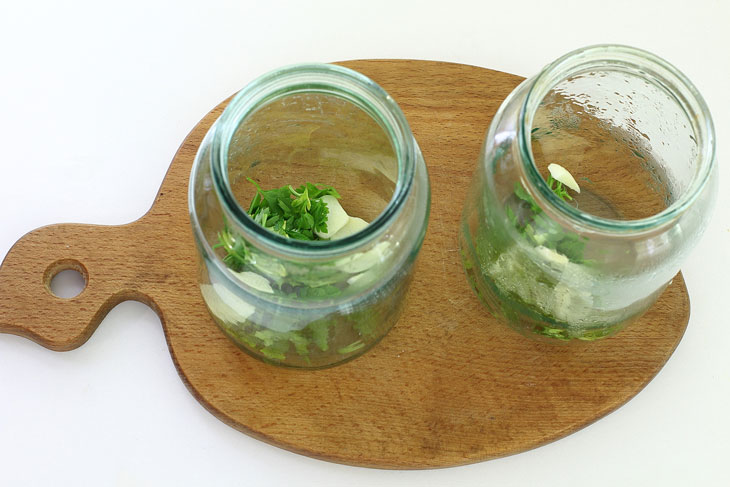 6. Lay out some of the roasted peppers. Season again with herbs and garlic. Alternate peppers with herbs and garlic to the very top. Shake the jar a little so that the vegetables fit snugly together.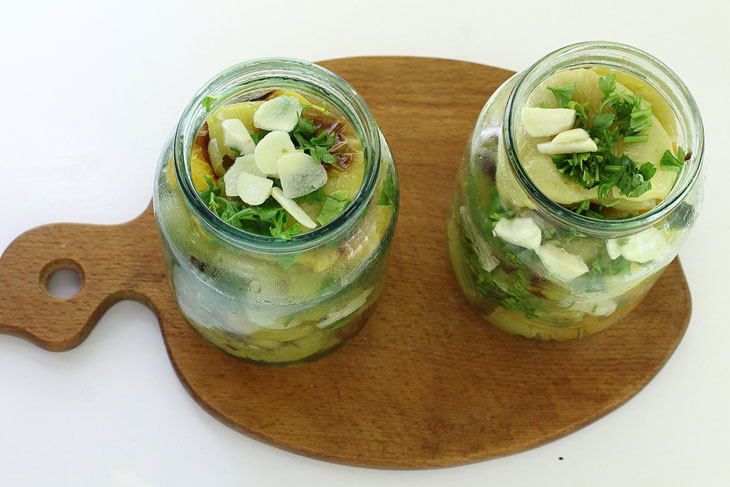 7. Add salt, sugar, table vinegar to each jar.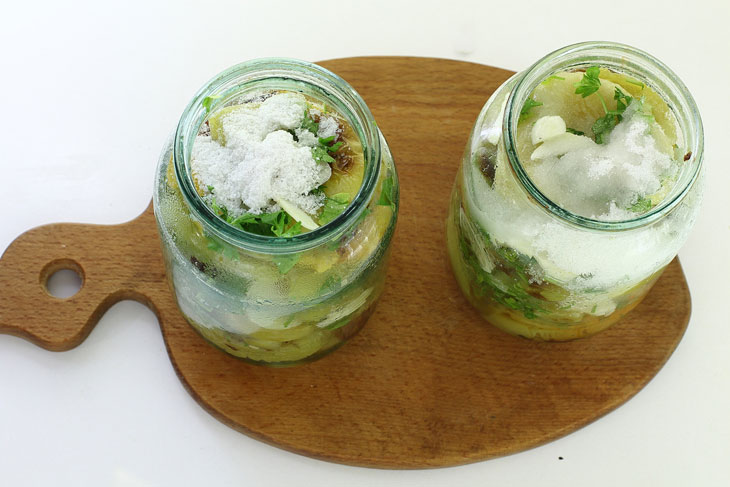 8. Boil water in a saucepan at the same time. Pour boiling water into the jar so that the liquid spills slightly through the top.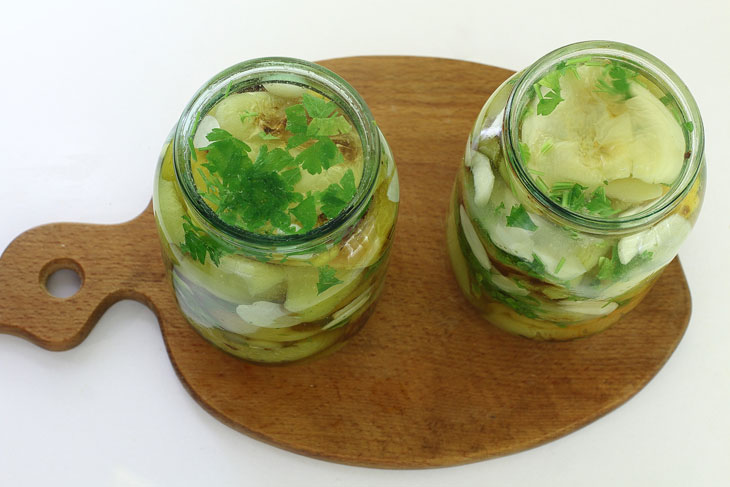 9. Cover immediately with sterile lids and seal tightly.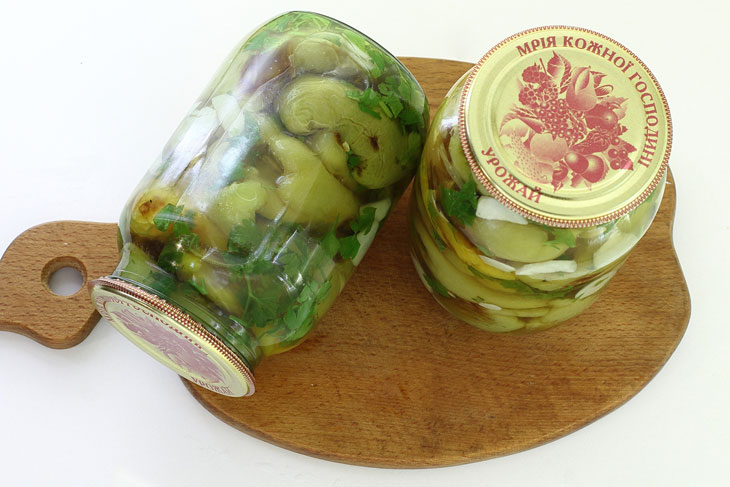 Fried peppers are ready for the winter. Turn the jars upside down and wrap well. Leave them to cool completely. Store in a pantry or cellar.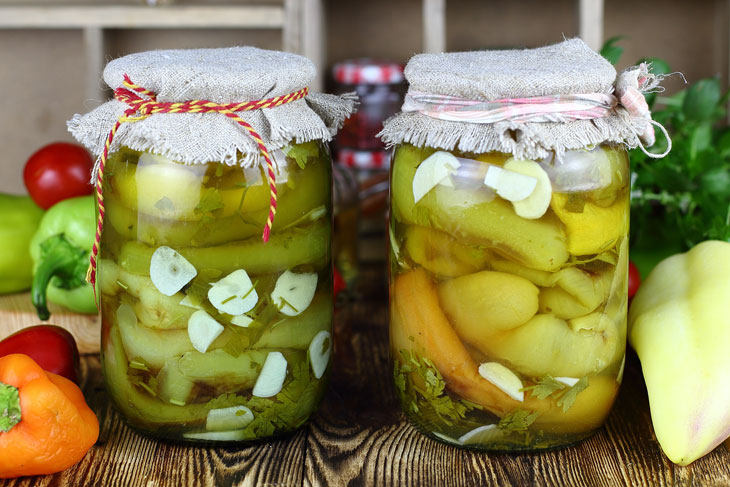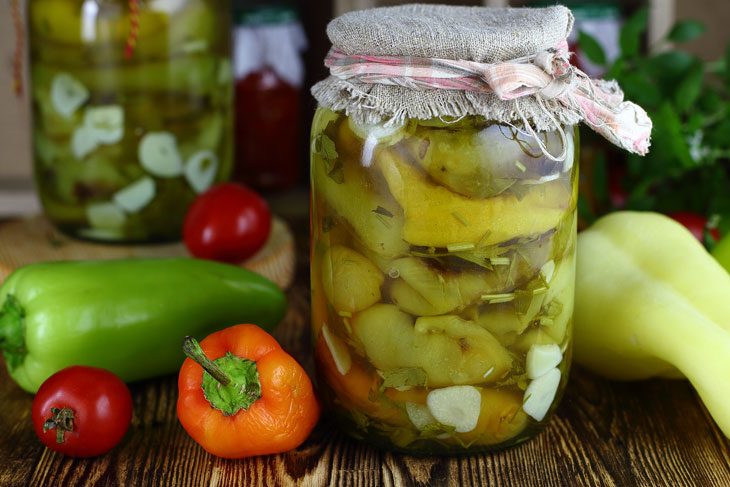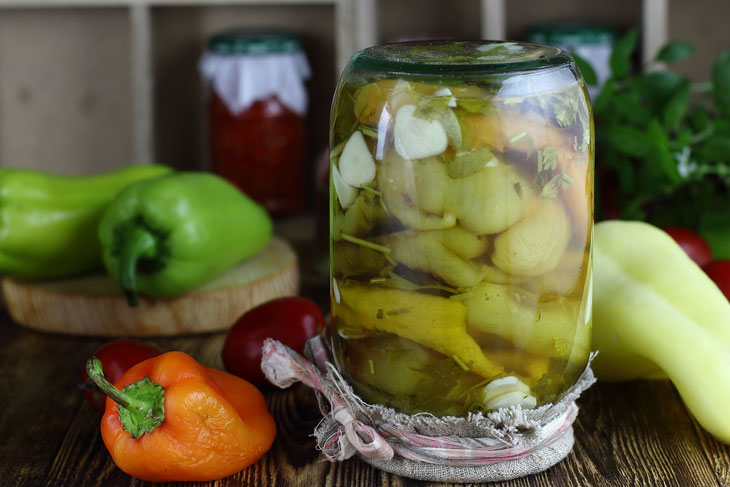 Enjoy your meal!