Royal beetroot is an original appetizer that always turns out tasty, satisfying, and also very healthy. For its preparation, it is worth using vegetables that are not large in size, as they are the sweetest in taste. In order not to spend a lot of time cooking, it is better to bake beets in advance in the oven or boil them in water on a gas stove.
In addition to beets, other ingredients such as prunes and walnuts are also used. It is thanks to them that the finished dish turns out to be very original and unique in taste. Garlic is also added, but it only makes the beets "royal" with a slight hint of spiciness. In the classic version, hard cheese should also be added to the above ingredients, however, you can safely not use it.
Ready-made beets are combined "royally" with absolutely any side dishes, meat dishes and can simply act as an independent snack. It should be served in some beautiful and brightly colored dish.
Ingredients:
Boiled or baked beets – 250 g.
Garlic – 1 clove.
Prunes – a few pcs.
Mayonnaise – 0.5 tbsp. spoons (you can replace it with sour cream or yogurt without additives).
Walnuts – 1 handful.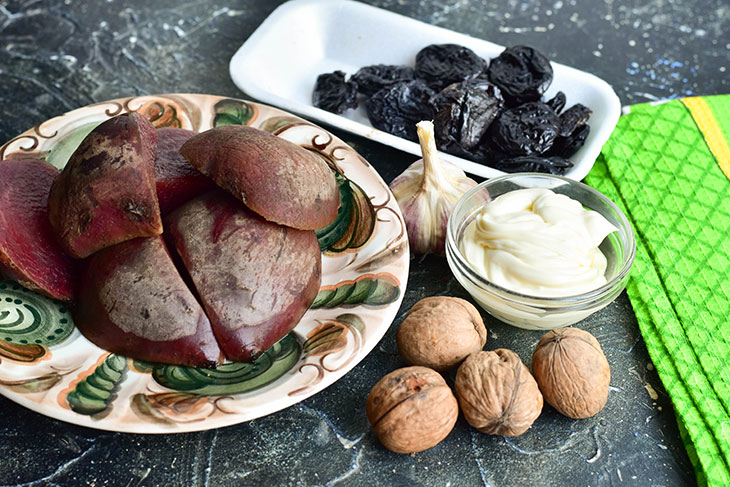 How to cook:
1. If your beets are fresh, then put them in a saucepan, wash them very thoroughly. Cut large vegetables into several pieces. Fill with water, send to the stove. Boil the beets for 40-60 minutes. Check readiness with a knife, the beets must be soft. Peel cooked vegetables.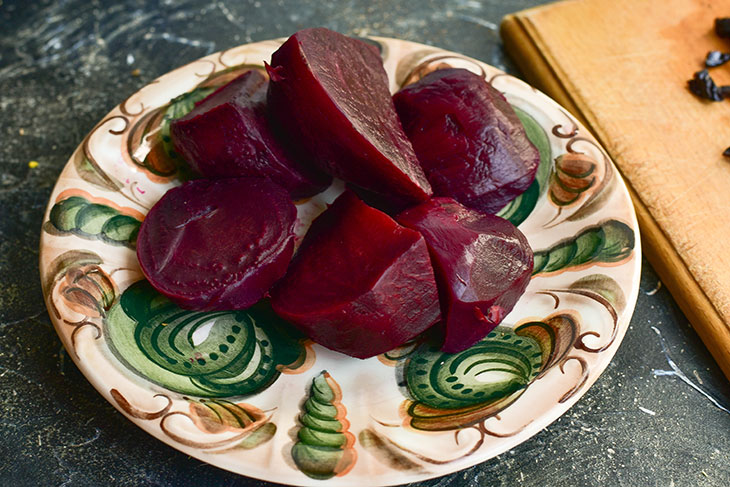 2. Grate the beets into a deep bowl on a coarse or fine grater.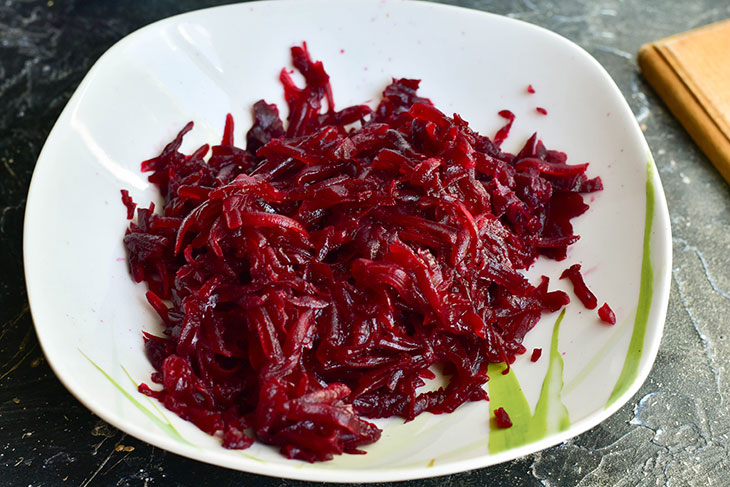 3. Wash the prunes, peel the garlic and walnuts. Finely chop all of the above ingredients.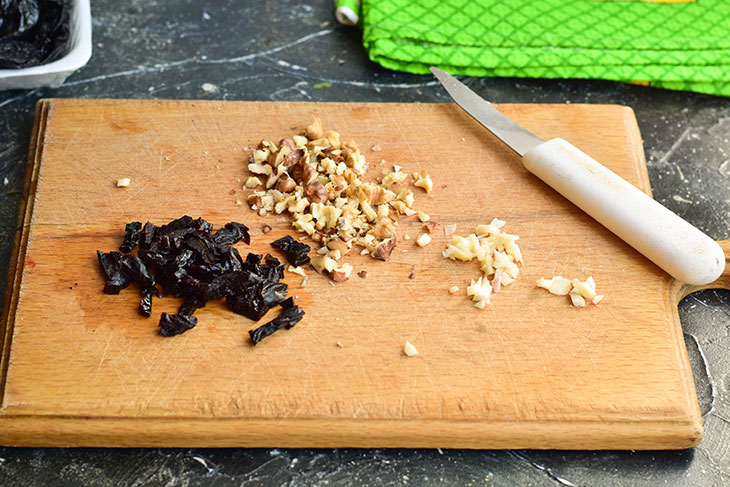 By the way, you can safely squeeze the garlic through a garlic press.
4. Add everything to the grated beets.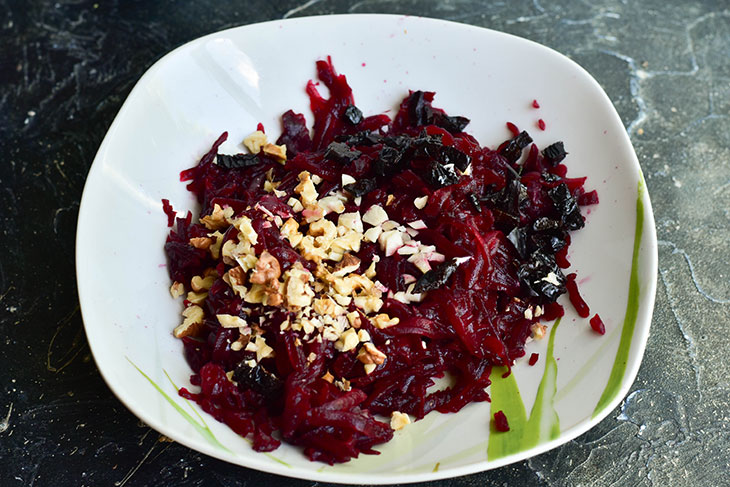 5. Now lay out the mayonnaise.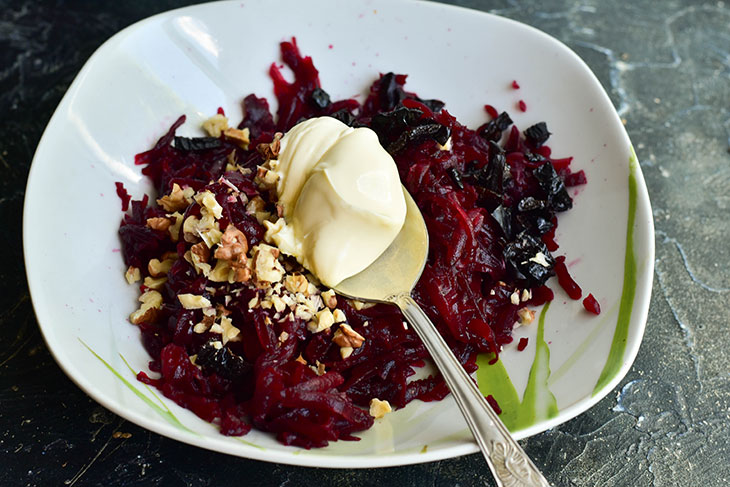 6. Mix everything very well.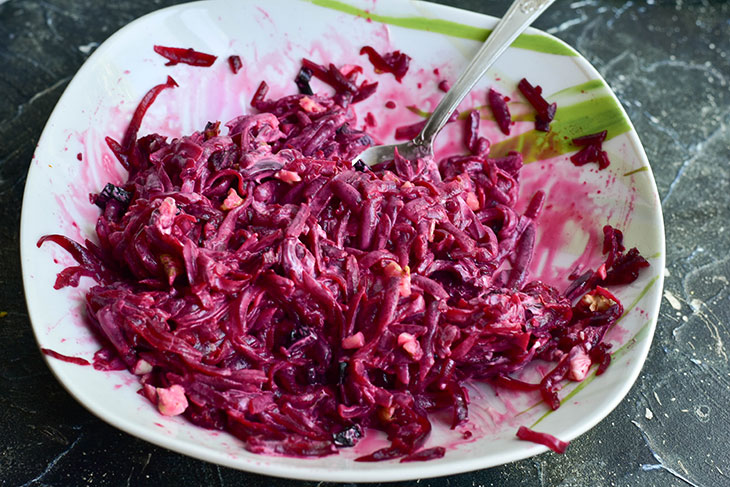 7. Transfer the finished "royally" beets into a beautiful bowl. You can put a parsley leaf on top or use any other greens for decoration. This is such an original, tasty and healthy dish!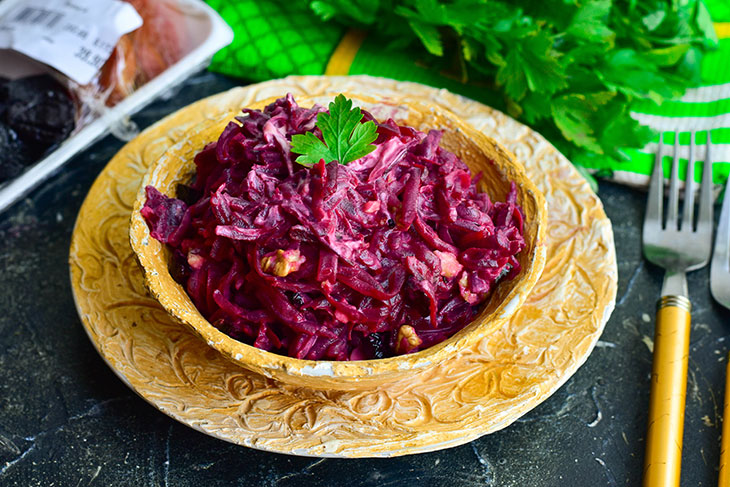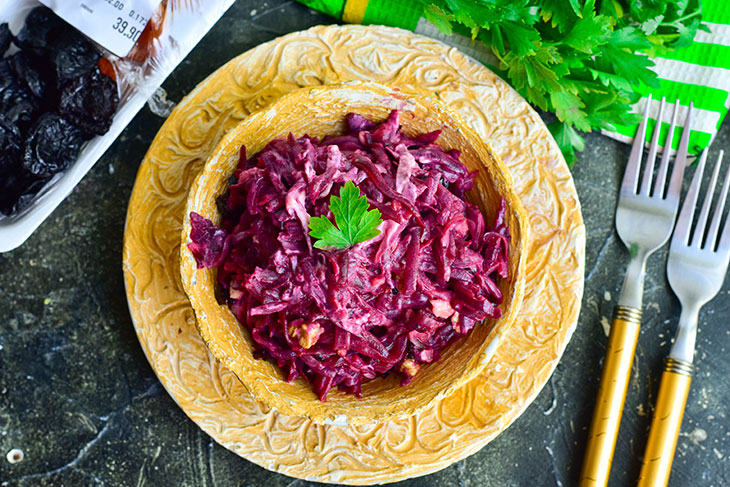 Enjoy your meal!