If you want to make the Easter table truly royal, you can't do without custard Easter.
The preparation time for such a custard curd Easter is about 40 minutes. But, believe me, the result is worth the time spent. The recipe itself is very simple. It will take a day for Easter to freeze.
Ingredients:
Fat cottage cheese – 500 g.
Egg (large) – 1 pc.
Sour cream – 200 g.
Butter – 100 g.
Sugar sand – 100 g.
Vanilla sugar – 1 tsp
Raisins – 80 g.
Candied fruits – 80 g.
How to cook:
1. To taste, you can add hazelnuts or almonds to the royal custard Easter. 50 will be enough.
Buy only natural cottage cheese, sour cream and butter. Look at expiration dates and ingredients. Do not save on products for the preparation of cottage cheese Easter.
The egg must be fresh, first check it by lowering it into cold water. If it lies on the bottom and does not float, you can wipe it dry with a towel and use it for subsequent cooking. Soak the raisins in hot water beforehand. Rinse it and fill it with water with a temperature of about 60 degrees. Let it stand for 15 minutes, it will swell. Then dry on a paper towel. Extra fluid is useless.
Put the butter on the table in advance so that it becomes soft.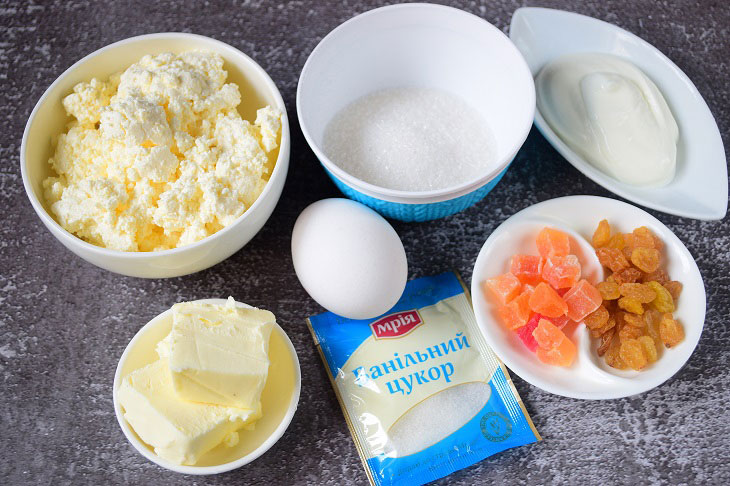 2. In a saucepan or saucepan, mix cottage cheese, sugar, vanilla sugar, egg, soft butter.
To obtain a more delicate texture, the cottage cheese can be rubbed through a sieve. Then the mass will turn out with grains.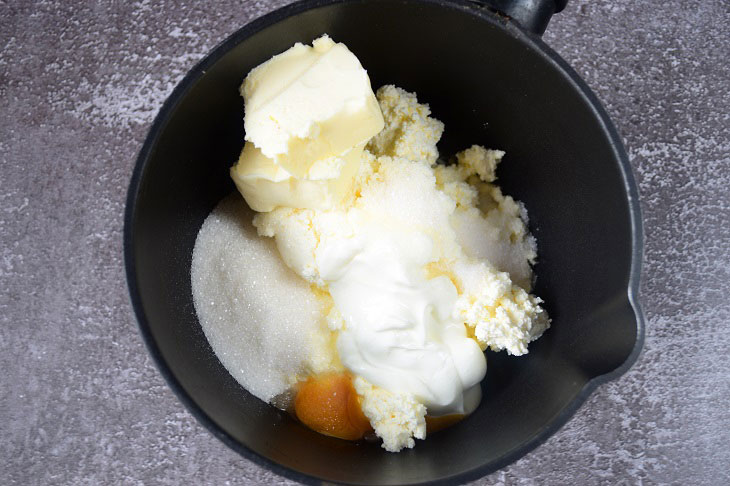 3. Kill the curd mass with a blender so that it becomes homogeneous. If you have rubbed the cottage cheese through a sieve, just mix all the ingredients well to get a homogeneous mass.
Put the saucepan with the curd mass on a slow fire and cook, stirring constantly. You have to wait for it to boil. As soon as the first signs of boiling appear, turn it off immediately. Under no circumstances should you boil. Immediately place the saucepan with the curd mass in ice water and stir until cool. Then place the bowl in the refrigerator for 15 minutes.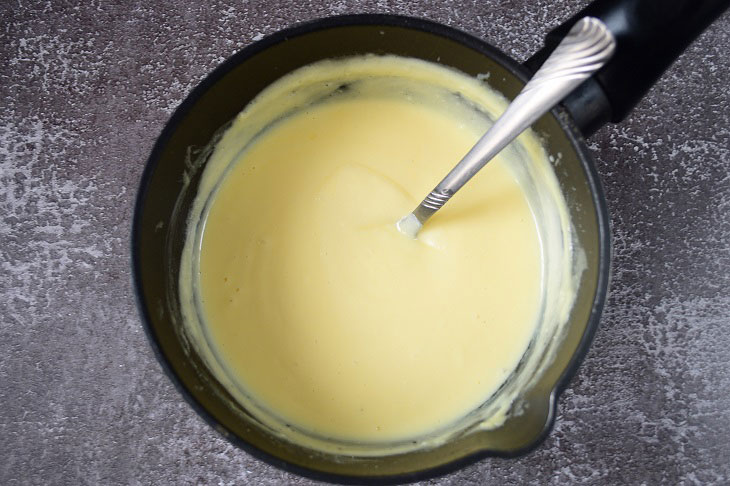 4. Add the prepared candied fruits and raisins, mix so that they are evenly distributed.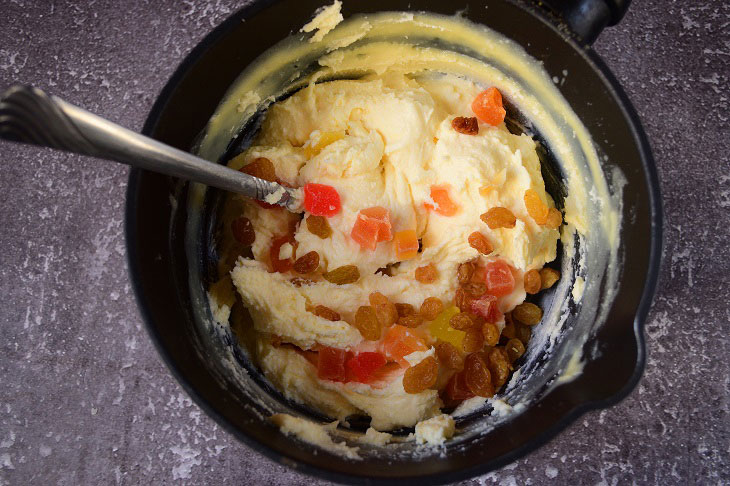 5. Line the pasochnik with gauze, put the curd mass in it.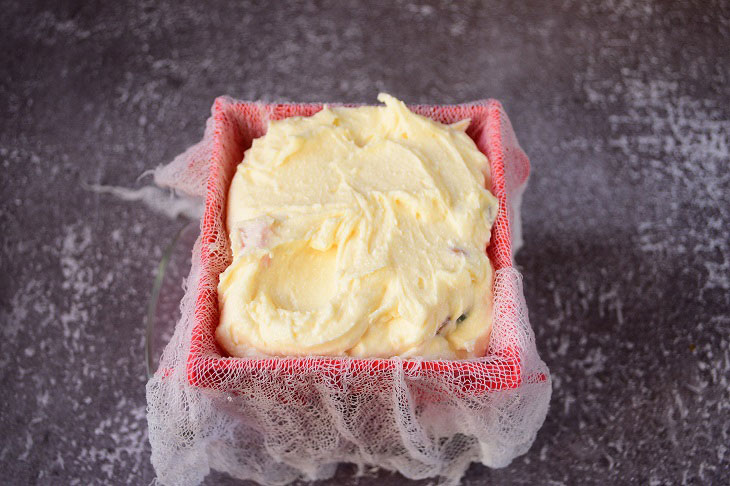 6. Wrap the edges of the gauze inwards.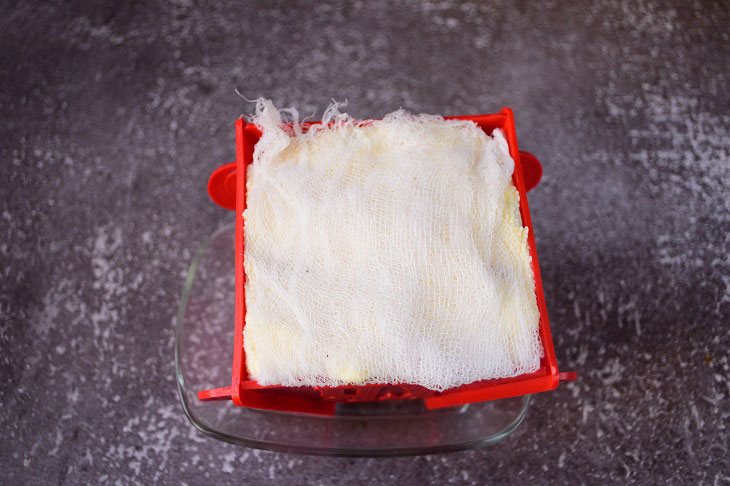 7. Place the beaker upside down on a plate into which the whey will drain, place oppression on top. Put in the refrigerator for a day. Carefully unfold the gauze and remove the mold.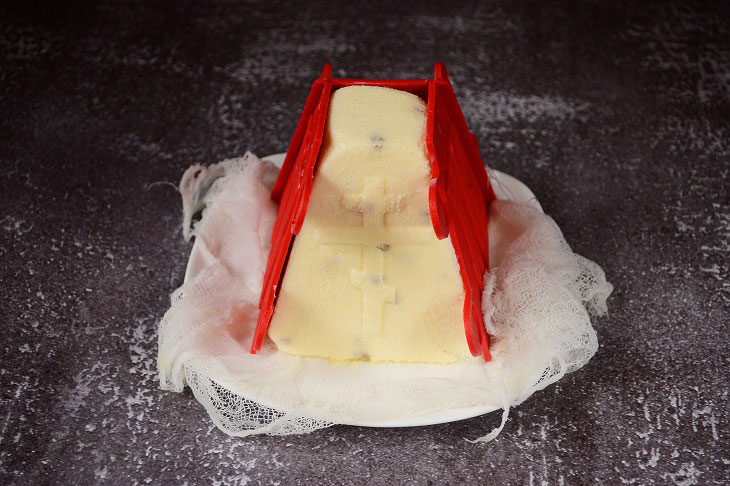 8. Remove the gauze completely without making sudden movements.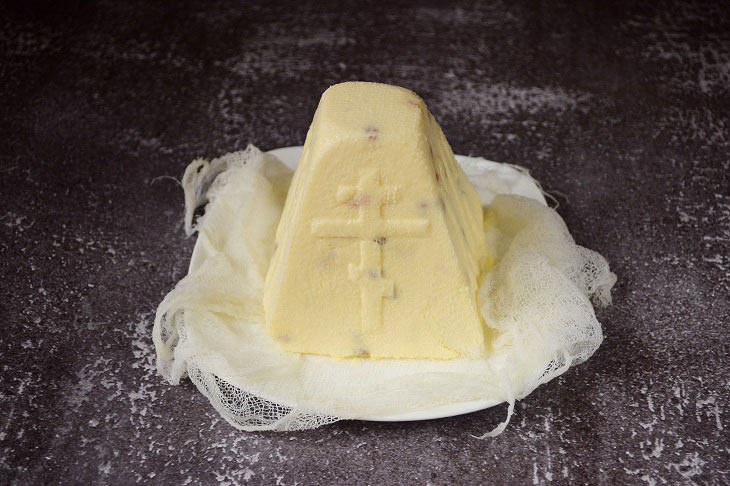 9. Decorate the curd custard Easter to your liking.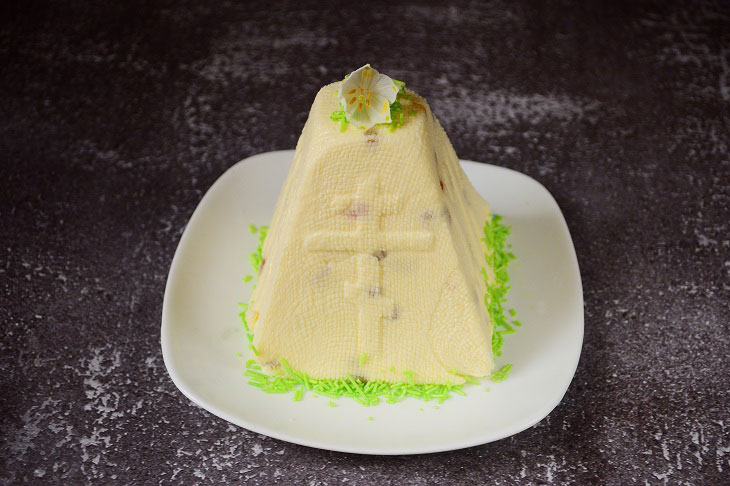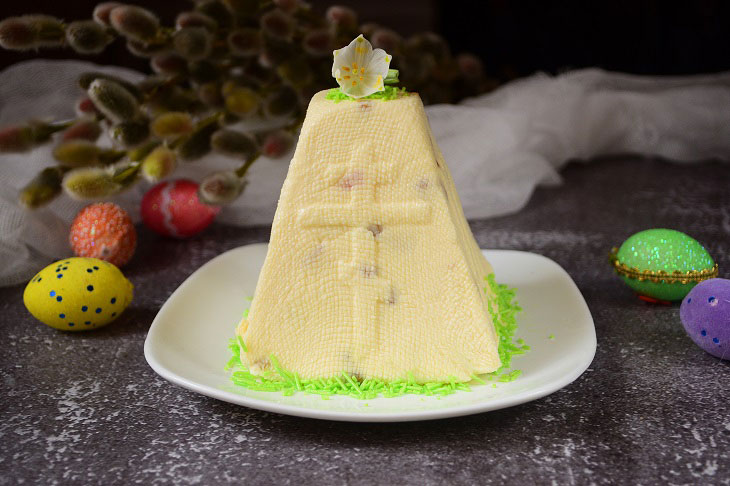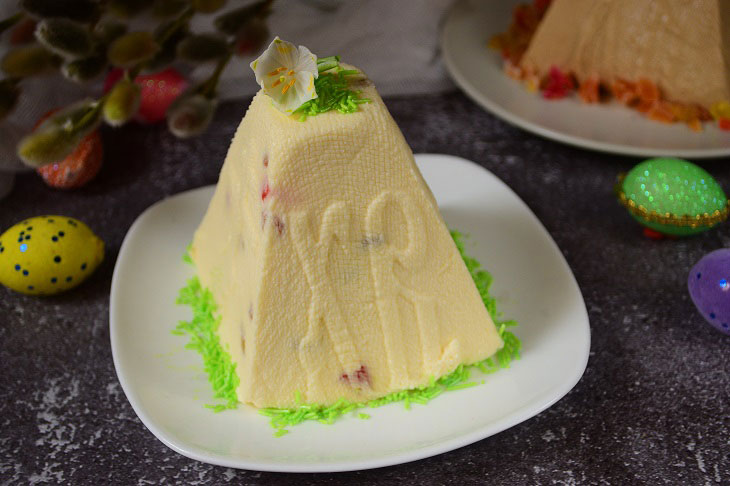 Bon appetit!