If you want to create a winter fairy tale in your home, prepare the Snezhny salad with a spicy non-banal taste from affordable budget products with an interesting dressing. The dish is suitable for serving on a festive table or for a small celebration.
For the recipe, a firm sour apple with white pulp is required. For a salad, hard cheese with a fat content of 50% with a creamy taste is best suited, and for decoration you will need white mozzarella in a bar. For the recipe, you will need canned or fresh pineapples, they will give the dish an exotic sound. For dressing, homemade mayonnaise mixed with chopped garlic is best.
Ingredients:
Pineapples – 140 g.
Mayonnaise – 1.5 – 2 tbsp. l.
Apple – 1 pc.
Eggs – 3 pcs.
Lemon juice – 1.5 tbsp. l.
Hard cheese – 70 g.
Mozzarella – 50 g.
Garlic – 1 clove.
Salt, pepper – to taste.
Greens – for serving.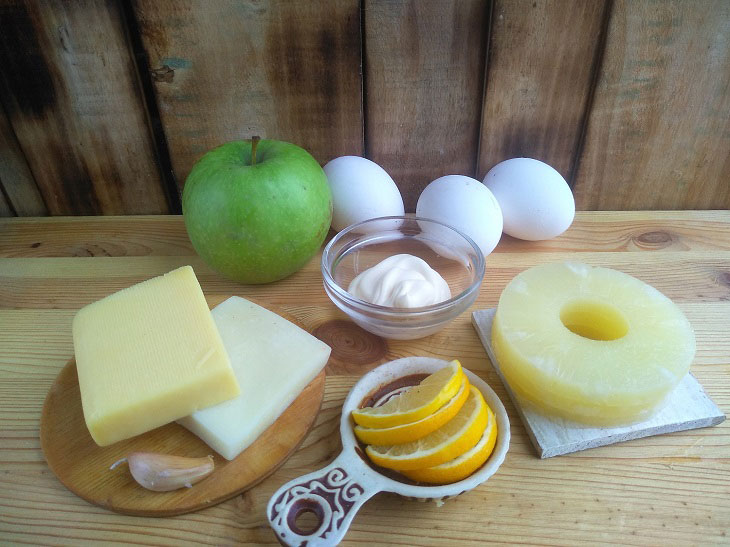 How to cook:
1. Peel the apple, remove the core. Cut the pulp into small cubes, put in a bowl for salad preparation. Add lemon juice, mix apples with lemon juice.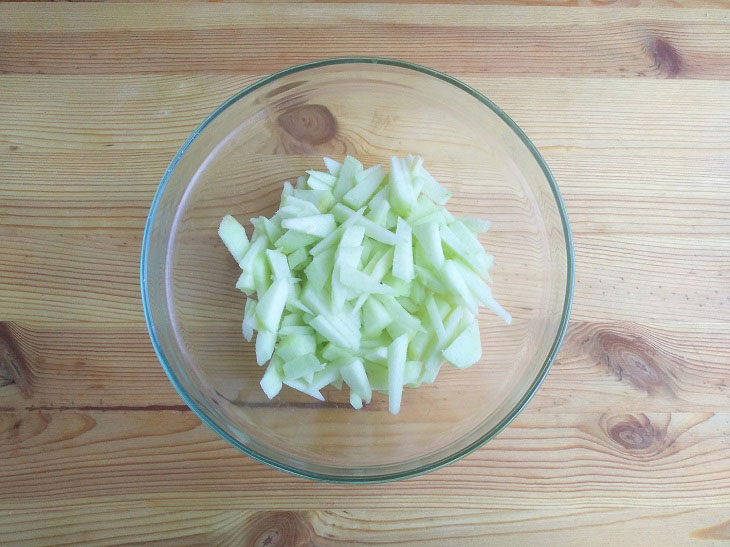 2. On a coarse grater, you need to grate the cheese and put it on the apples.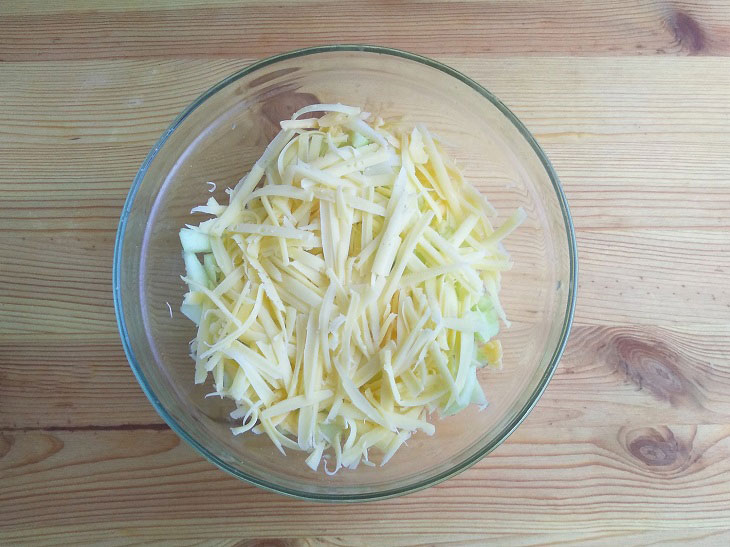 3. Cut the pineapples into small cubes with a restaurant size of 0.8-1 cm, put them on the rest of the salad components.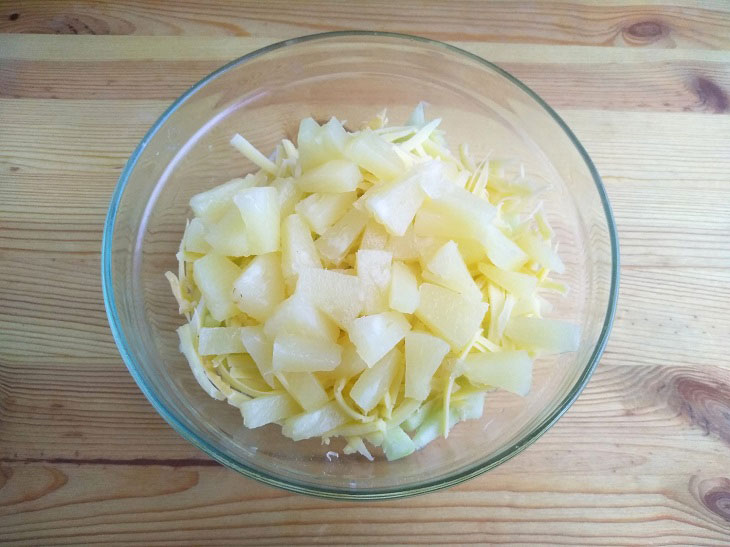 4. Place the eggs in a saucepan, cover with cold water and cook over medium heat for 7 minutes from the moment of boiling. Transfer the eggs to a pot of cold water, peel and cut into cubes. Place in a bowl, add salt and pepper.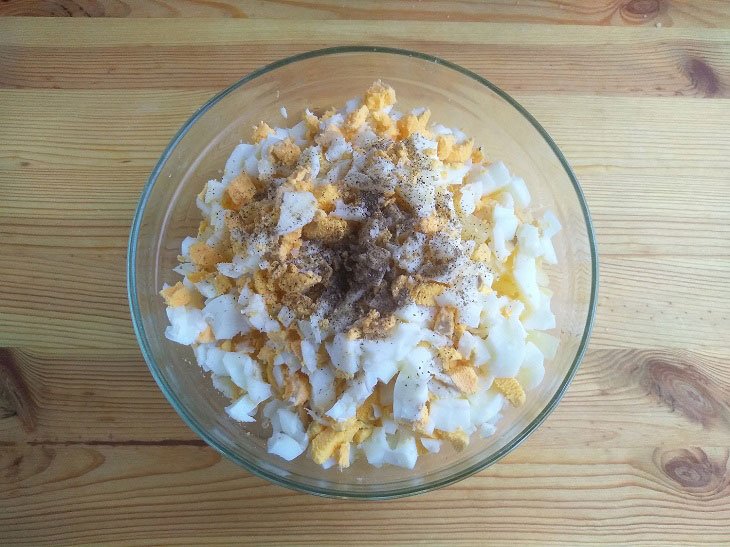 5. Peel the garlic, pass through a press. Mix with mayonnaise.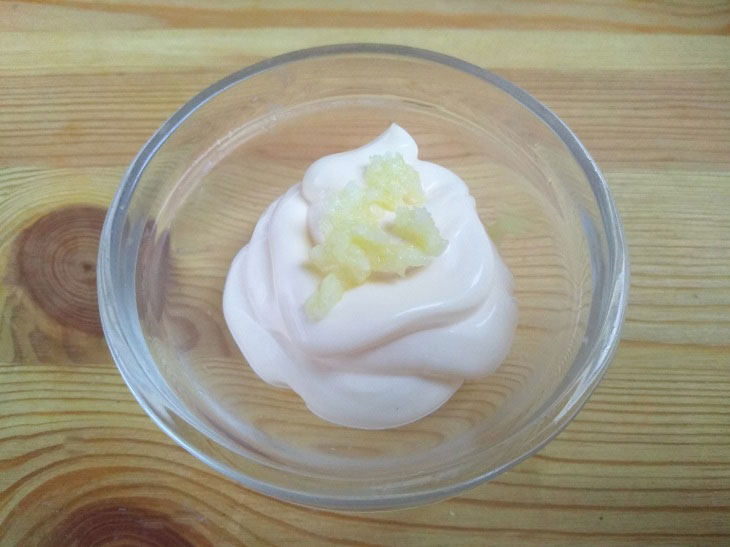 6. Season the salad, leave it at room temperature for 10 minutes.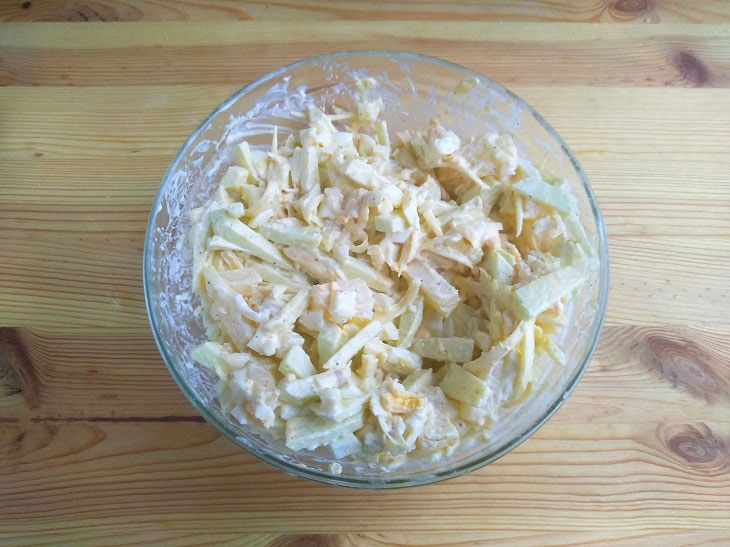 7. Arrange the salad on a plate using the forming ring. Chill the dish in the refrigerator for 40 minutes.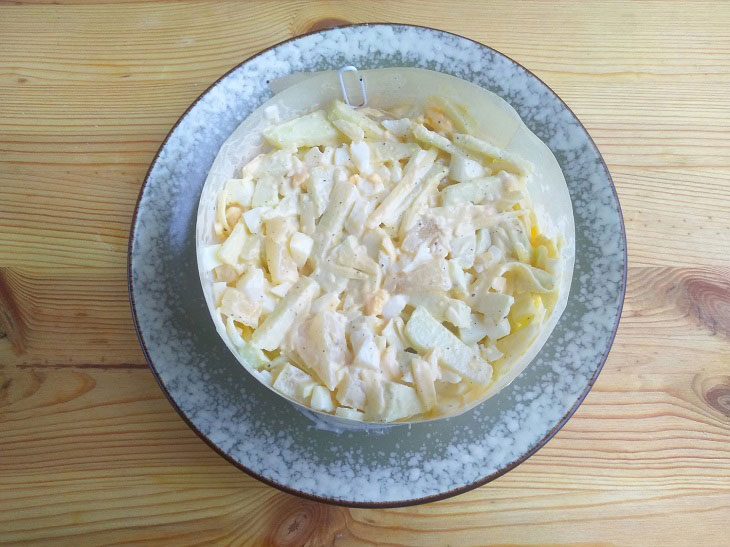 8. Remove the forming ring. Cut out snowflakes from mozzarella using cookie cutters. Grate the rest of the cheese on a fine grater, sprinkle the salad in the form of snow. Lay snowflakes along the edge of the plate, add greens.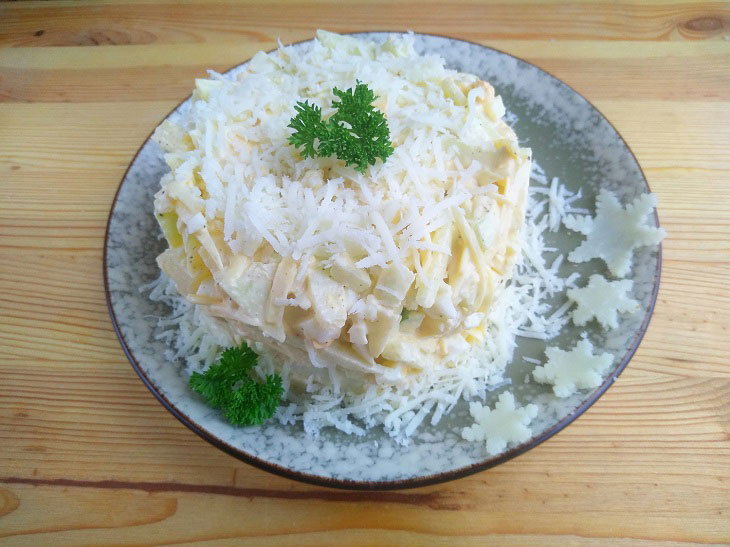 A beautiful and appetizing salad will decorate your holiday table and will come in handy in the New Year or Christmas. The dish is hearty, but not heavy.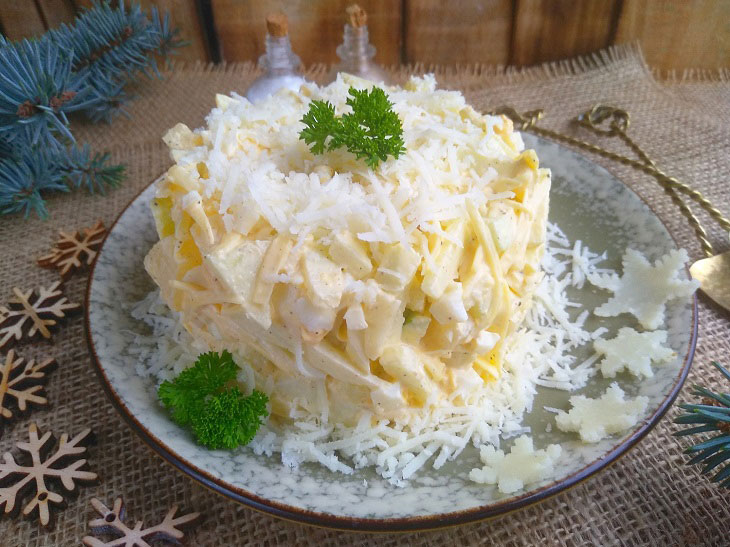 Enjoy your meal!