Salad "Air coat" will take center stage on your table, you get a tasty and satisfying dish.
This salad is similar to the classic "herring under a fur coat", but for the "air coat" you will need twice as many fish, plus the layers have a different sequence, which makes the dish more juicy and rich.
To assemble the salad in a short time, boil all root vegetables and eggs in advance. For the recipe, use potatoes, beets and carrots. Boil vegetables in their uniforms – then they will be easy to clean. For dressing, take mayonnaise – it perfectly complements the dish and makes it rich and tasty.
Ingredients:
Lightly salted herring – 250 g.
Potato – 100 g.
Beets – 150 g.
Carrots – 100 g.
Chicken eggs – 1-2 pcs.
Mayonnaise – 150 g.
Onion – 60 g.
Salt, black pepper – to taste.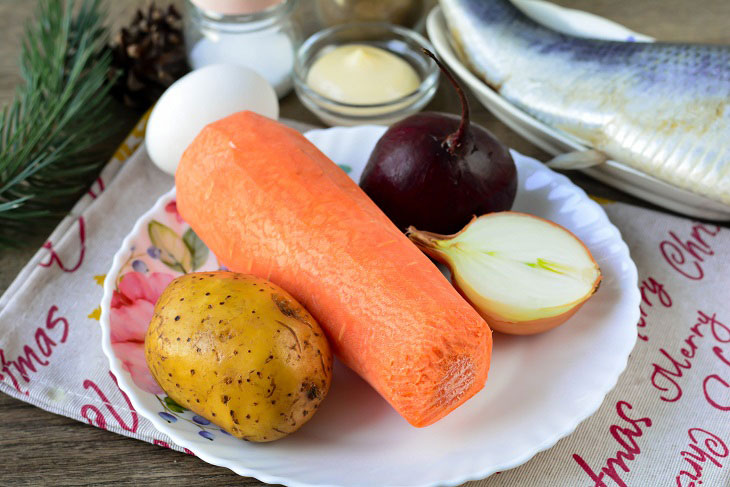 How to cook:
1. Clean the herring from skin and bones, cut the fish into small pieces. Peel the onion, rinse and cut into small cubes.
Onion gives the salad a spicy note and perfectly sets off the taste of herring.
Mix herring and onion – these ingredients will be used together.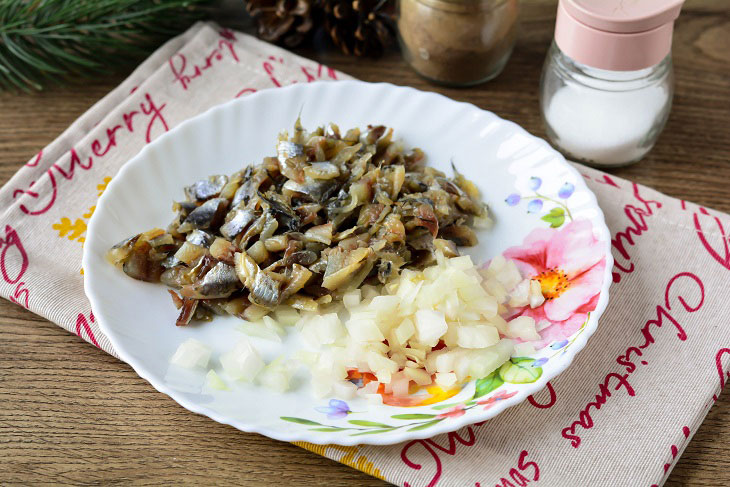 2. Peel and grate the boiled carrots, mix with a small amount of mayonnaise and mix.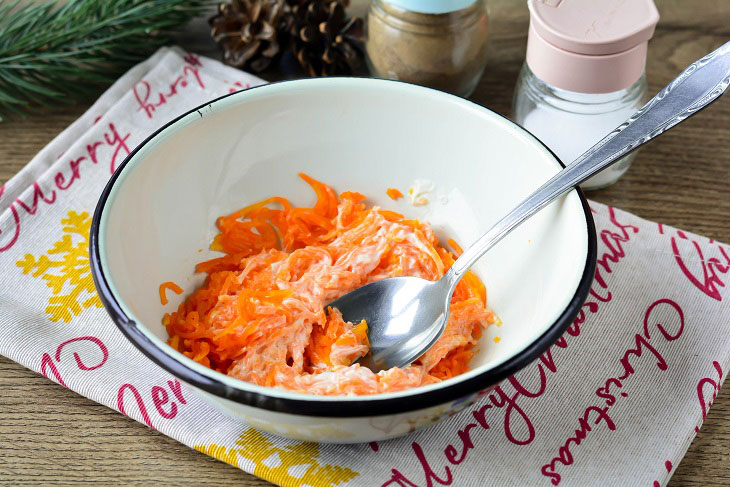 3. Grate the boiled peeled potatoes and mix with a couple of tablespoons of mayonnaise.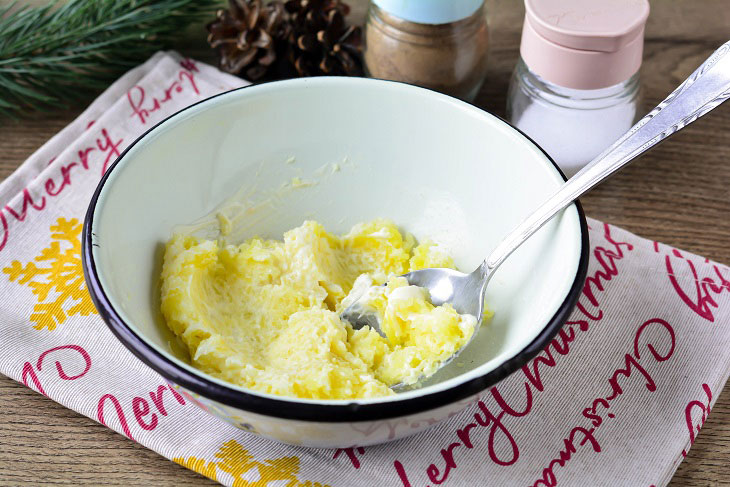 4. Do the same with beets – grate and season with sauce.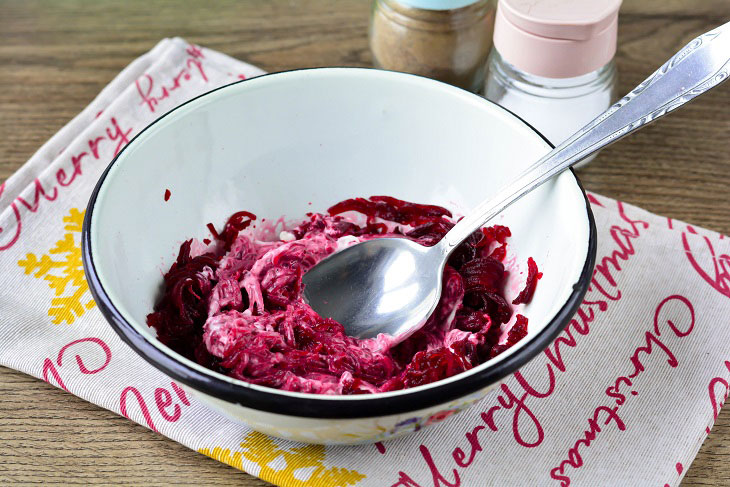 5. Peel and grate the hard-boiled eggs on a fine grater and mix again with mayonnaise, lightly salt.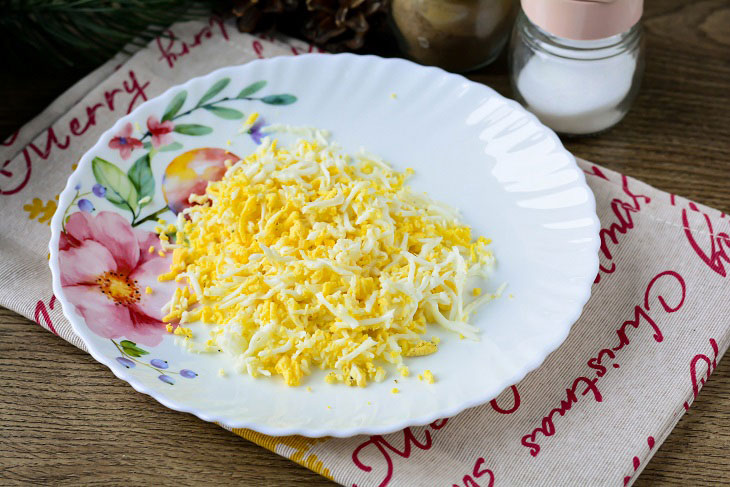 6. Start assembling the layered lettuce. Put half of the beetroot in the first layer, and sprinkle with a medium amount of herring and onions on top. Next, lay out the eggs and add the herring with onions again. Then distribute the potato mass, salt a little and add the herring with onions.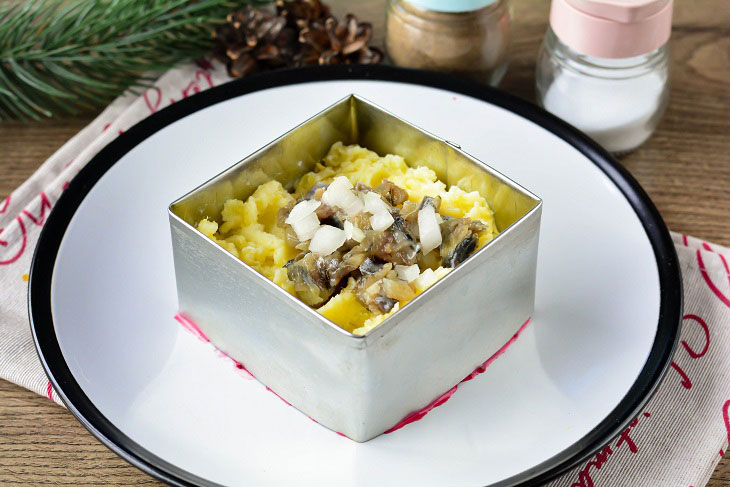 7. Continue to collect in the same sequence. Now comes the carrot layer, which is complemented by herring.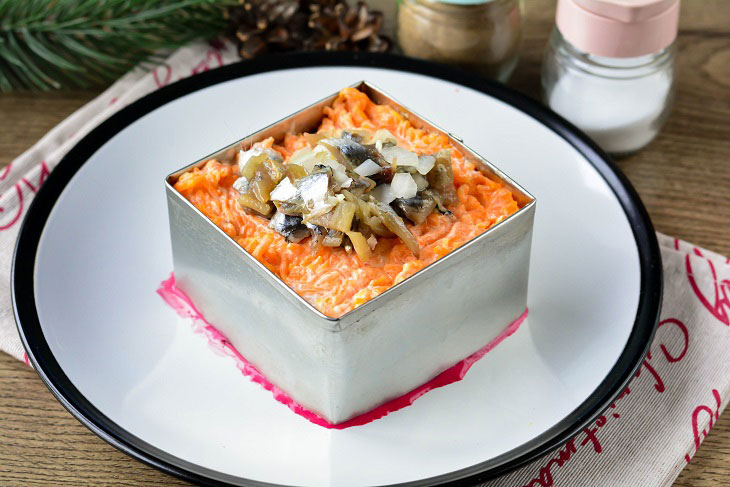 8. Finishing – the remaining beets. The salad is ready, let it brew in the refrigerator for at least 30 minutes.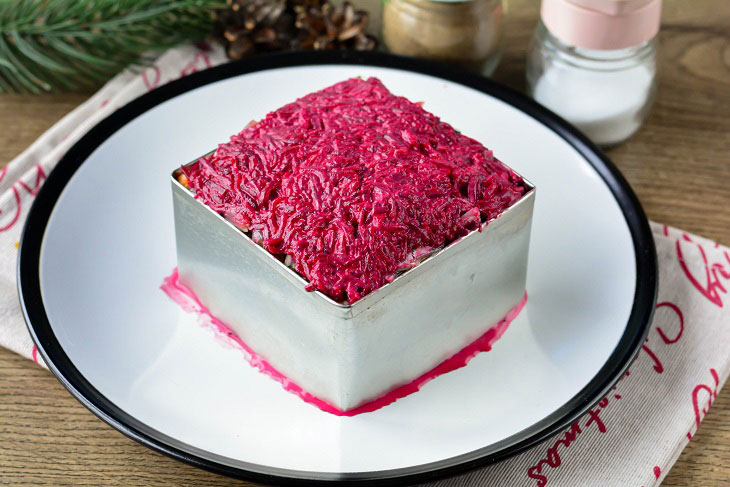 Serve the finished dish to the festive table or for a family dinner, decorate the salad with a sprig of fresh herbs.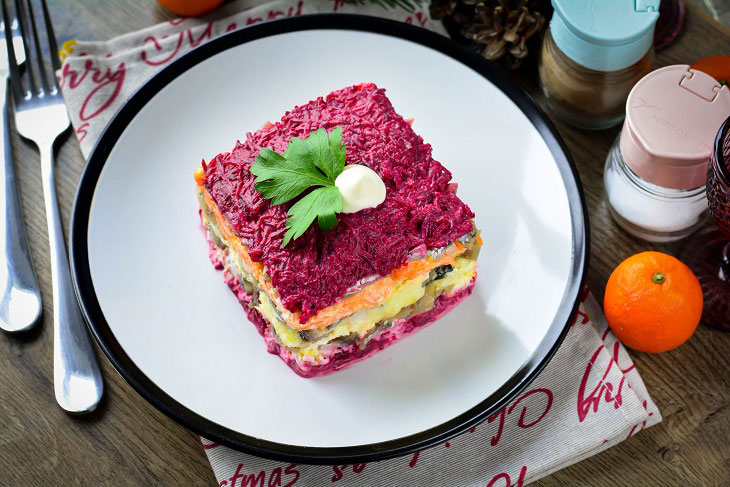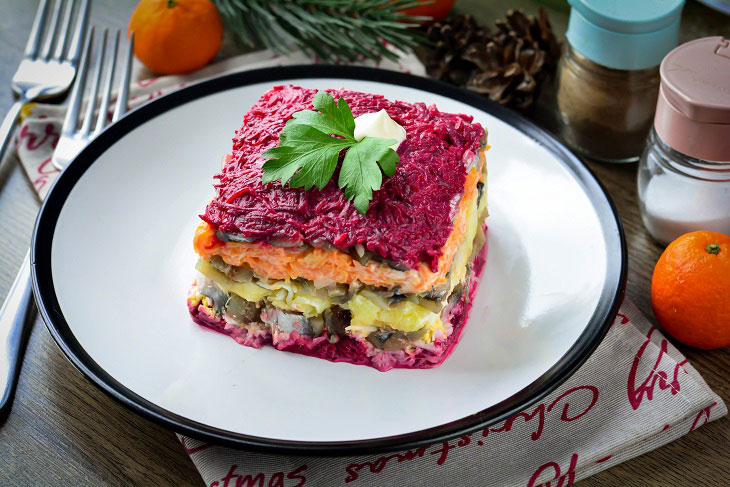 Enjoy your meal!