Salad "Alex" is a delicious salad that can be safely prepared even on a festive table or on a regular weekday. For its preparation, boiled chicken is used, however, you can safely take smoked, which is sold in every grocery store. Also, fresh tomato cut into small cubes is added to it, it is thanks to him that the salad turns out so juicy and unique in taste. Hard cheese and garlic make the taste of the finished salad more original and slightly spicy.
When adding pickled mushrooms to a salad and choosing them at the grocery store, give preference to forest mushrooms, they are more fragrant and tasty. Although, in general, you can take fresh champignons and just marinate them quickly at home.
Ingredients:
Chicken fillet – 100 g.
Fresh tomato – 1 pc.
Hard cheese – 30 g.
Garlic – to taste.
Mayonnaise or sour cream – 1 tbsp. l.
Salt – 1 pinch.
Pickled mushrooms – 50 g.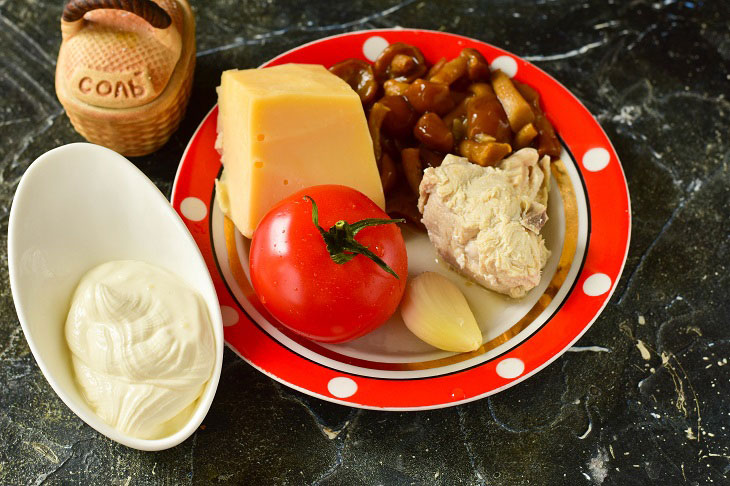 How to cook:
1. Put the pickled mushrooms in a deep bowl.
If you bought fresh champignons, then marinate them first.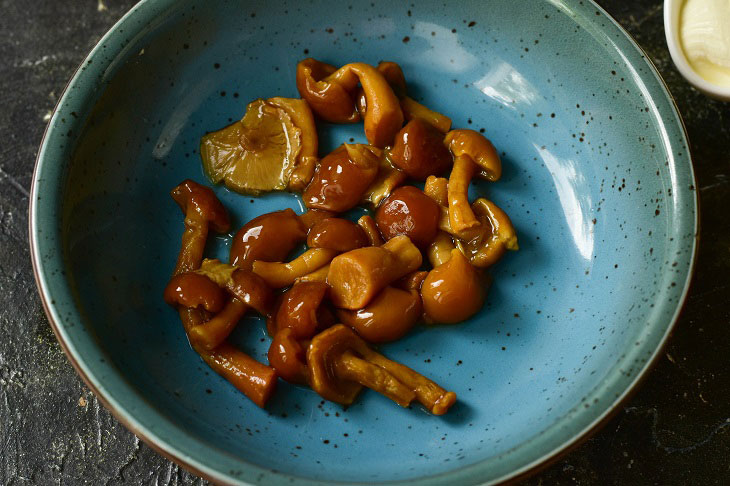 2. Boil the chicken fillet first. To do this, put it in a bowl, add salt, fill with water. Boil the meat for 30 minutes or bake it in the oven for 40 minutes at 190 degrees.
Cut the chicken meat, peel the garlic, and chop very finely.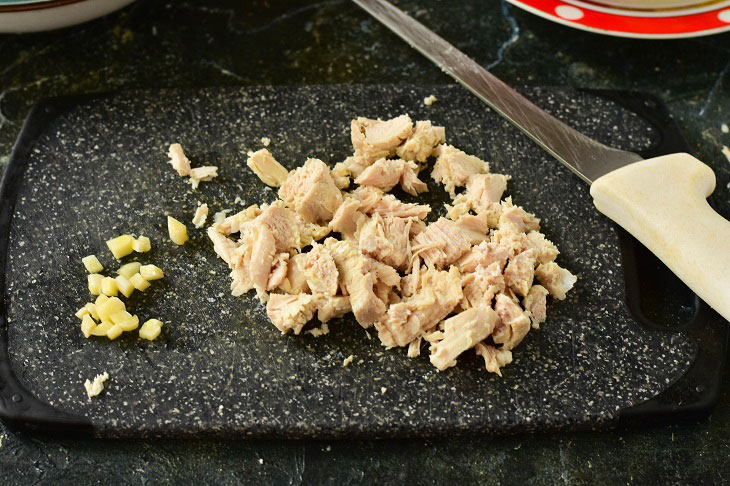 3. Wash and cut a fresh tomato.
If you want, then you can pre-peel the peel from it. To do this, pour boiling water over it, and then remove the peel.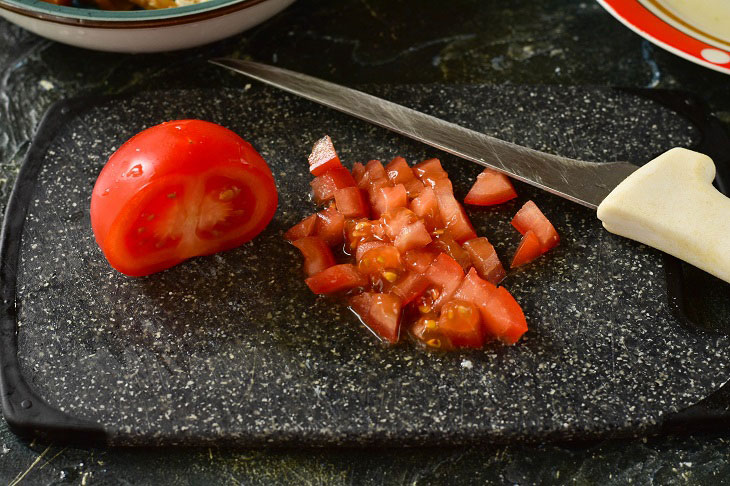 4. Cut hard cheese finely. You can grate it on a fine grater.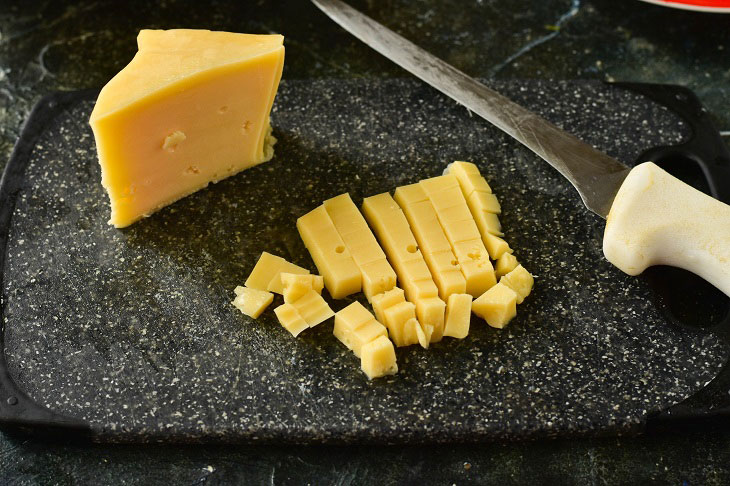 5. Put all the chopped ingredients in a bowl.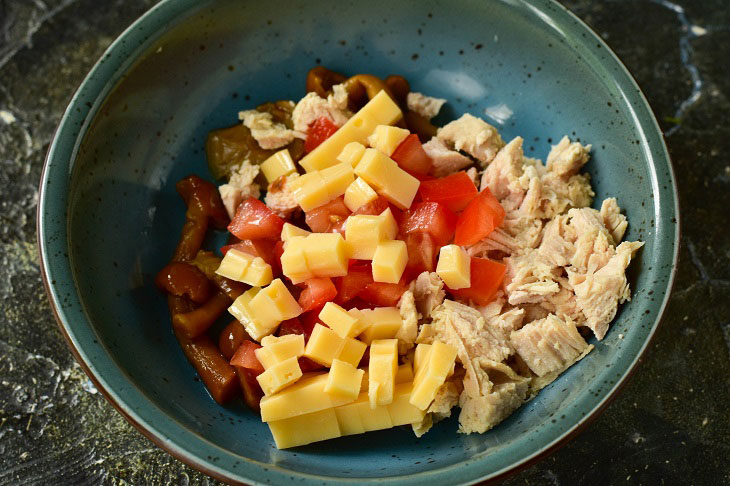 6. Add mayonnaise (or sour cream) and salt.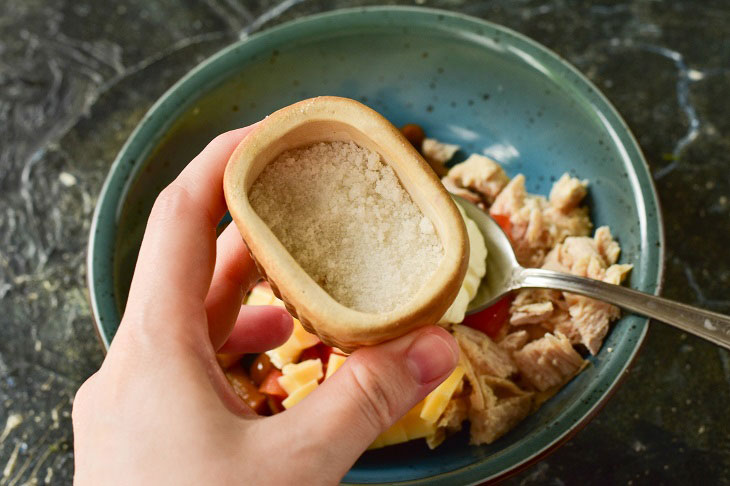 7. Mix the salad very well with a spoon. Send it to the refrigerator for 30 minutes. This is necessary so that all the ingredients become the same temperature. Then put the Alex salad in a beautiful bowl and serve it to the table.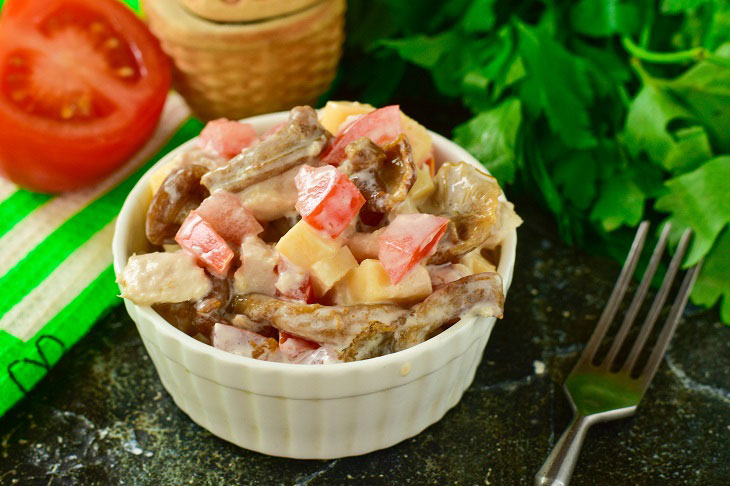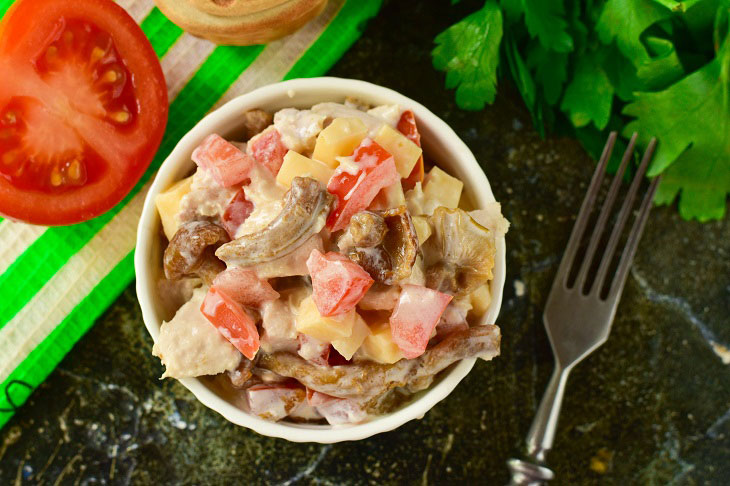 Enjoy your meal!