Salad in orange with chicken and mushrooms is ideal for any festive occasion, as serving in orange halves looks very original. Therefore, when choosing a fruit, it is better to give preference to fruits of medium size and a neat round shape. It is also better to choose a ripe orange so that the salad does not get too bright citrus sourness.
Ingredients:
Chicken fillet – 150 g.
Champignons – 3-4 pcs.
Onion – 1 pc.
Orange (large) – 1 pc.
Mayonnaise – 1.5 tbsp. l.
Salt – 3 pinches.
Chicken egg – 1-2 pcs.
Spices – 2 pinches.
Oil for frying – 1 tbsp. l.
Fresh herbs – 2-3 sprigs (for serving).
Cooking time: 40 minutes. Servings Per Container: 2-3.
Cooking:
1. To accurately divide an orange into two halves, it is better to draw an outline with a ballpoint pen. Pre-fruit is better to rinse with hot water.
For cutting, a knife with a thin long blade is ideal.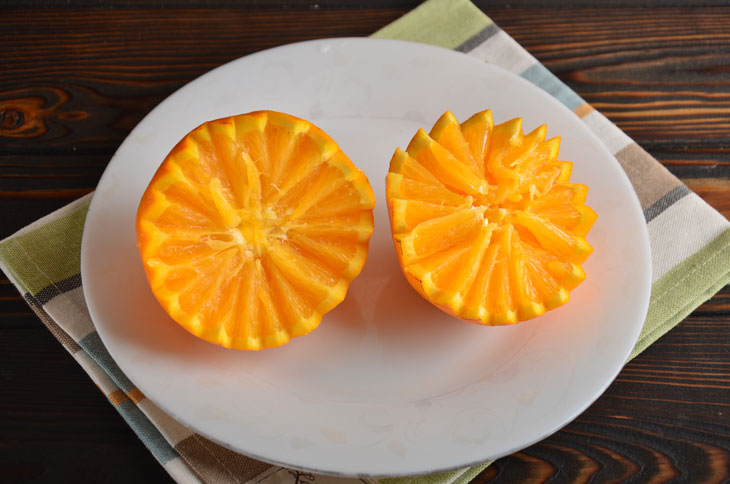 2. Wash mushrooms thoroughly, chop finely. Peel the turnip, wash and chop. Fry them in refined oil (6-7 minutes over low heat).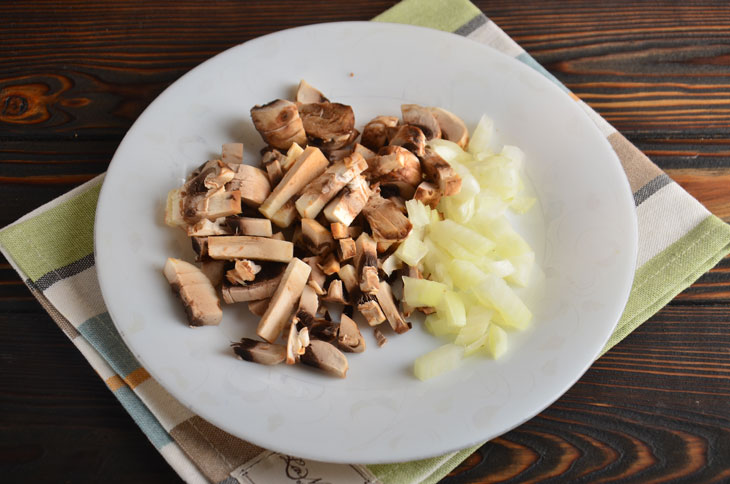 3. It is better to boil chicken meat in advance, in salted water with spices. Then let it cool and cut into small cubes.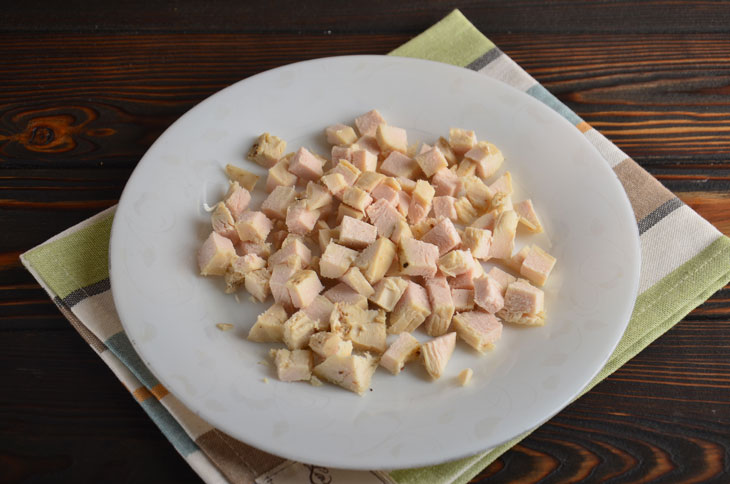 4. Put the fried mushrooms with onions and chopped chicken in a deep salad bowl.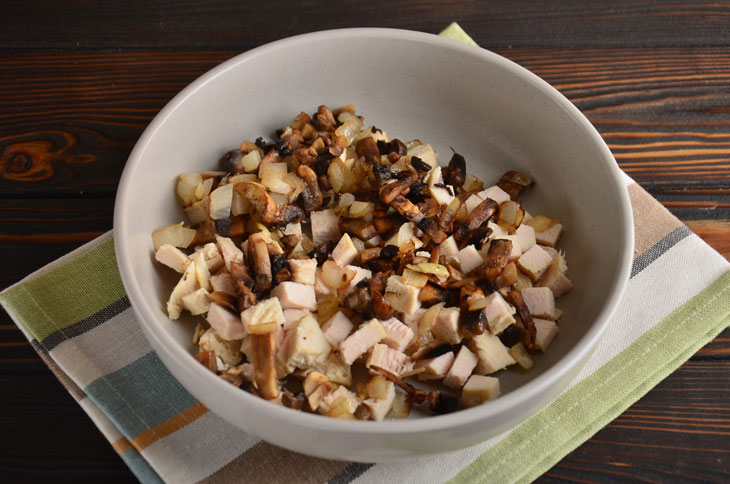 5. Hard boil chicken eggs, then send them to ice water to cool. Remove the shell and cut into small cubes, transfer to a salad bowl.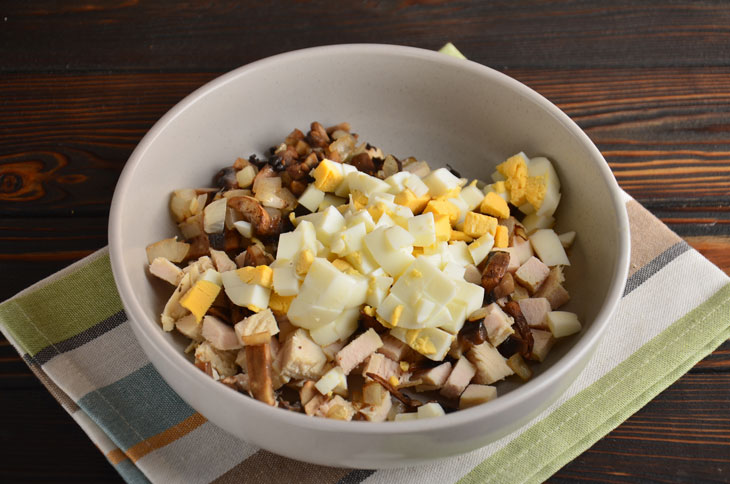 6. Remove the pulp from the orange halves, cut into small pieces and put in a salad bowl.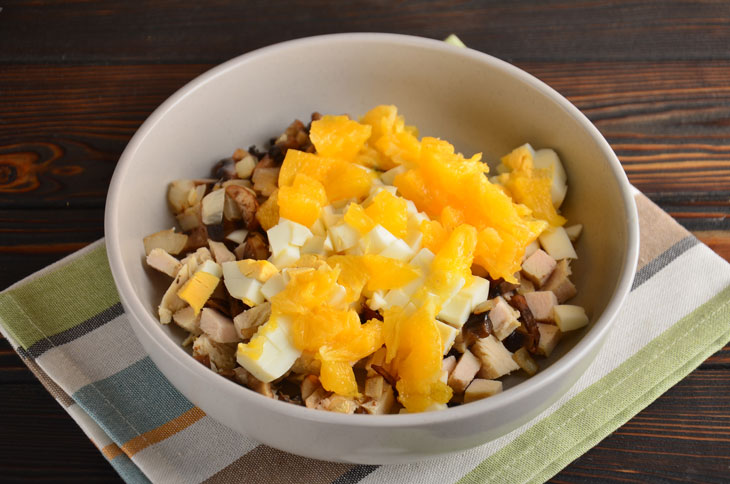 7. For dressing, you can take medium or high fat mayonnaise. Add it to the salad bowl, salt the dish and add spices to taste.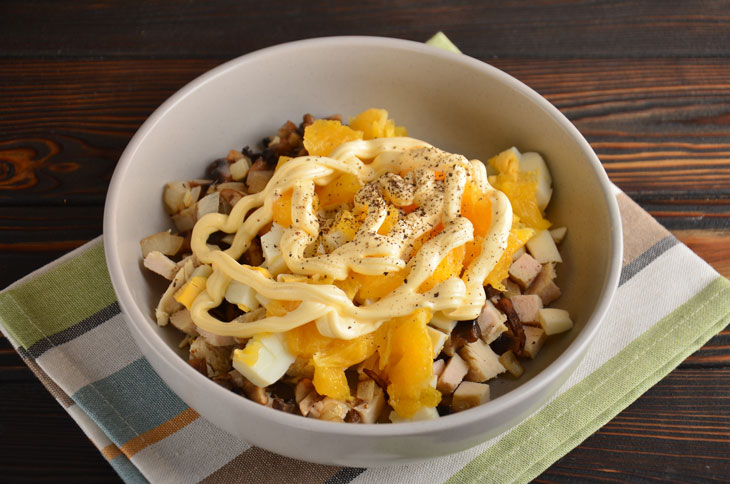 8. Stir the salad and taste it – add if something is missing.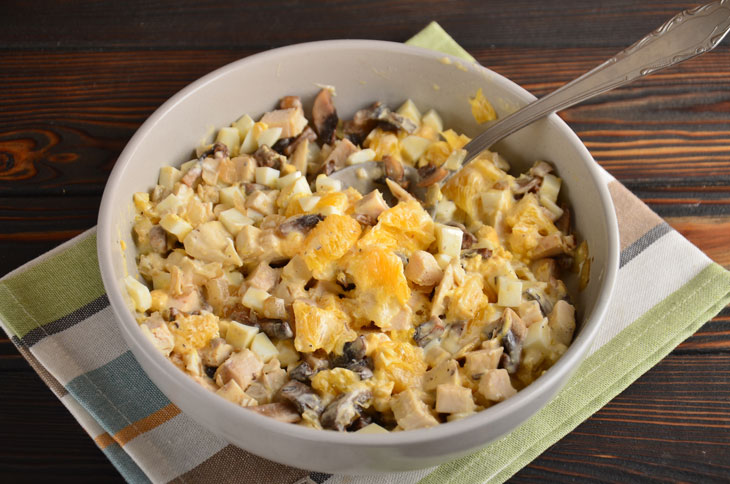 9. Divide the salad among the orange halves. Garnish each serving with fresh herbs before serving.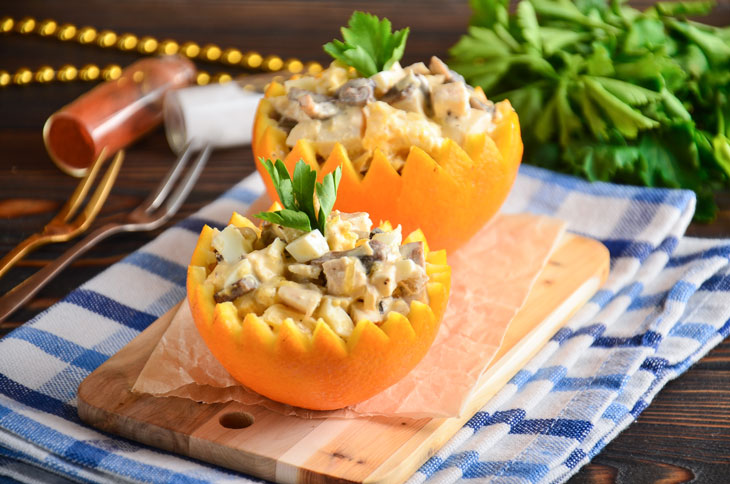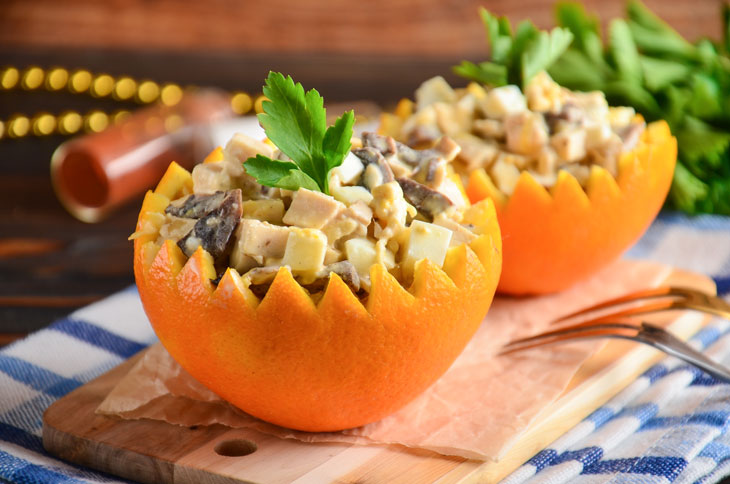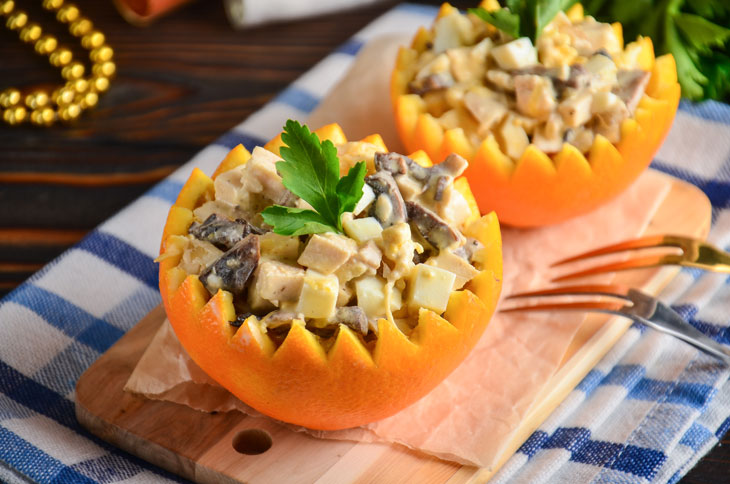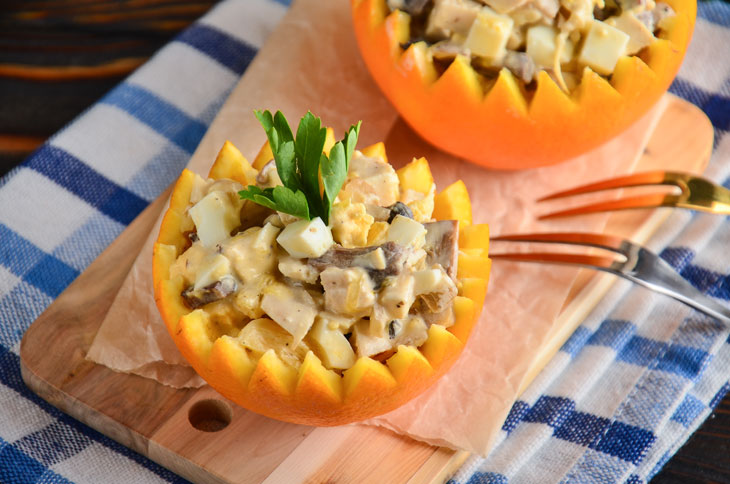 Enjoy your meal!