Red fish is a product from the category of delicacies. Delicate structure, delicate taste, lack of small bones make the fish an ideal component for a festive or everyday salad. The disadvantage of red fish is only one – the high price. Not so much fish is required for a salad, so sometimes you can please your loved ones. Prepare Amur salad. The dish is very simple and allows for various combinations.
Salted salmon, chum salmon, trout, Amur salmon or pink salmon are best suited for salad. For lovers of spicy taste, you can take smoked red fish. For the recipe, choose cherry tomatoes or regular varieties with fleshy flesh. To emphasize the delicate taste of the fish, you need a sweet salad onion. Dressing should be very light, without rich taste. You can drizzle the salad with lemon juice, flavored vinegar, a little olive oil, or no dressing at all. Olives can be replaced with olives or capers.
Ingredients:
Salted salmon – 250 g.
Tomatoes – 350 g.
Salad onion – 60 g.
Dill – 5 g.
Vinegar – 10 ml.
Olives – 8 pcs.
Salt, pepper – to taste.
Olive oil – 5 ml.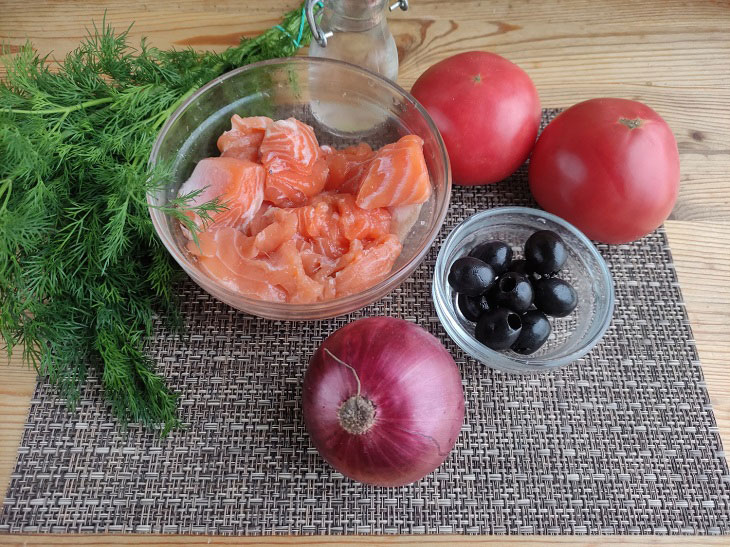 How to cook:
1. Cut the peeled onion into thin half rings, lightly salt, pepper and add vinegar. Grate the onion with your hands.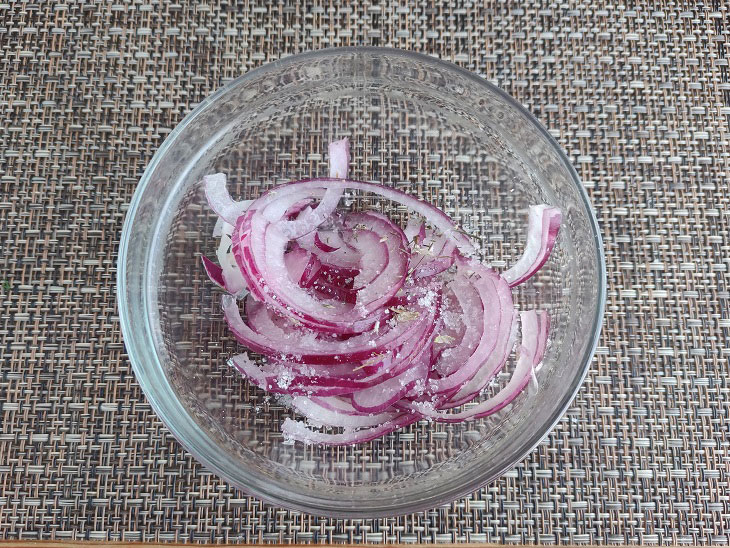 2. Remove the sepals and seed pods from the tomato. Cut the pulp into small pieces and put in a salad bowl.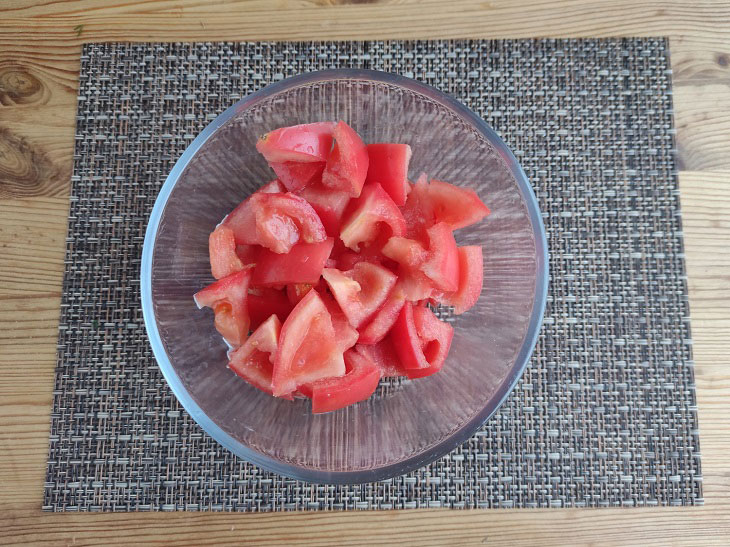 3. Add finely chopped dill.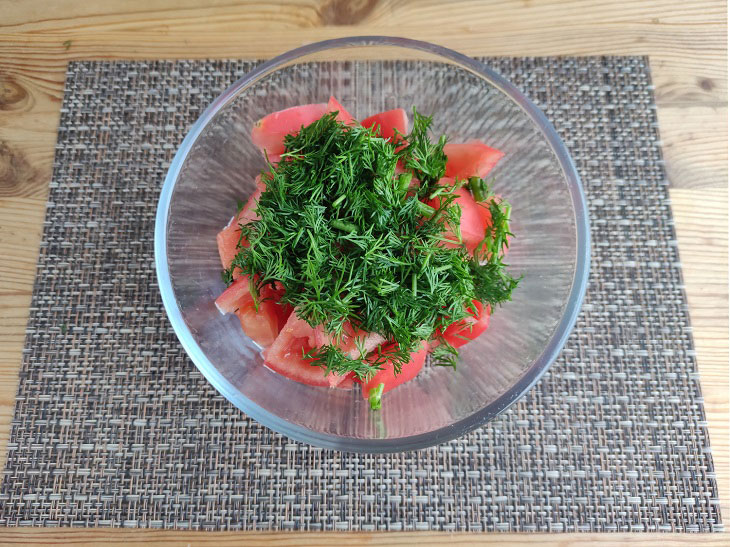 4. Put lightly salted salmon cut into medium pieces on top of the dill.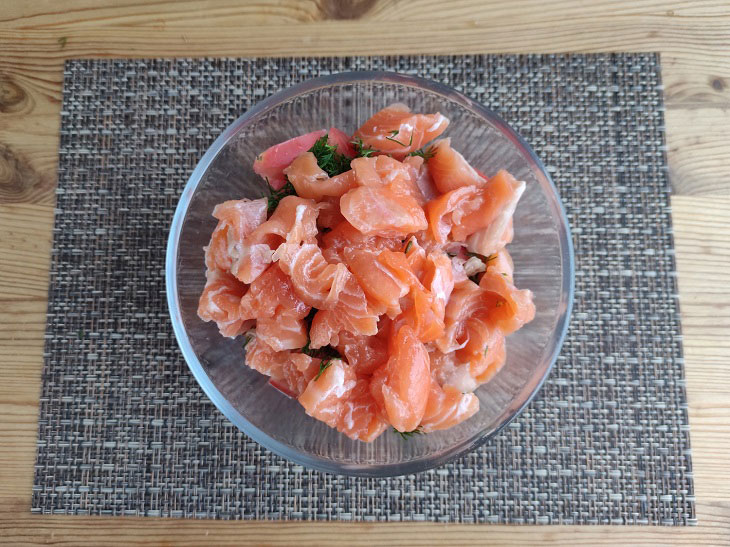 5. Add pickled onion.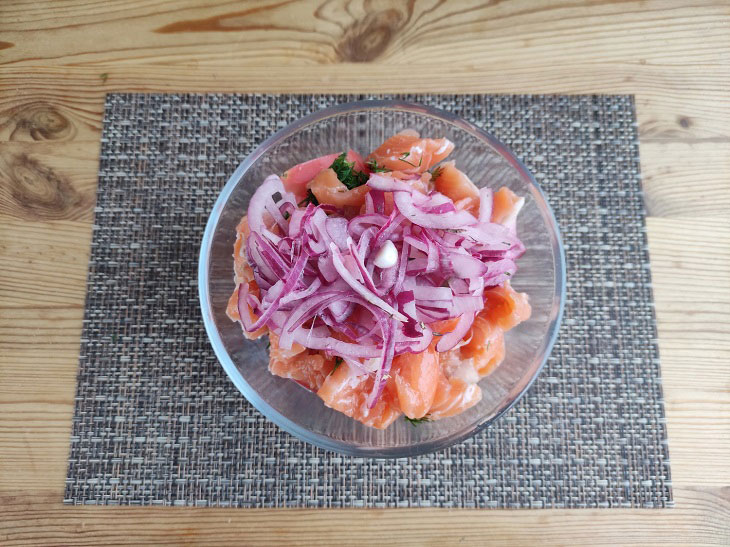 6. Drizzle salad with olive oil, lightly salt and pepper.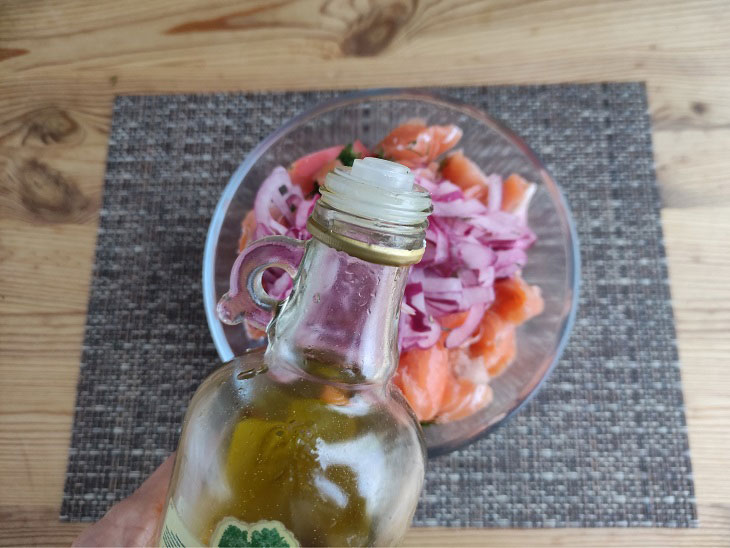 7. Put the dish on a serving plate, add the olives, cut into halves, garnish with herbs. Sprinkle with pepper.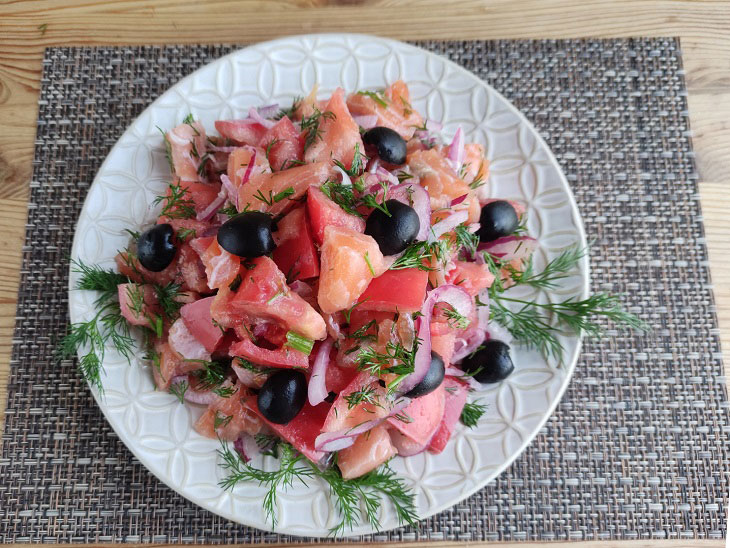 8. Serve the salad at the table.
A bright appetizing dish is very pleasant to the taste and goes well with dry white wines. Amur salad can be served for a romantic evening or for a small family celebration. The dish is not stored and prepared for the future, it loses its taste.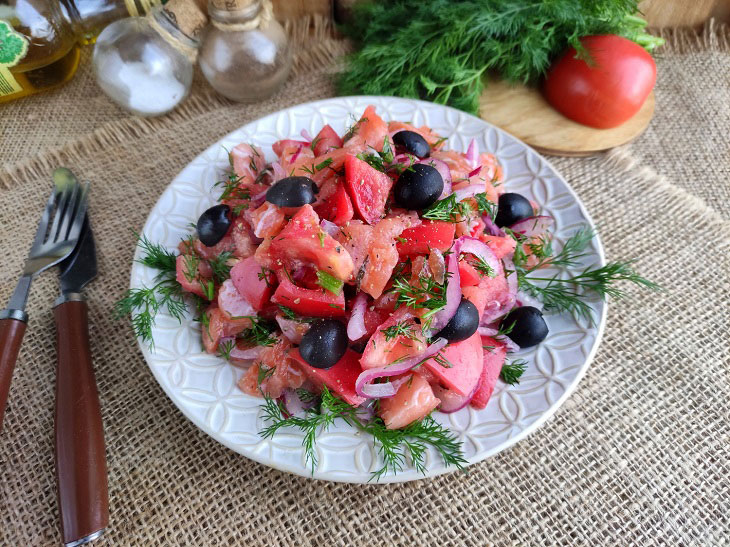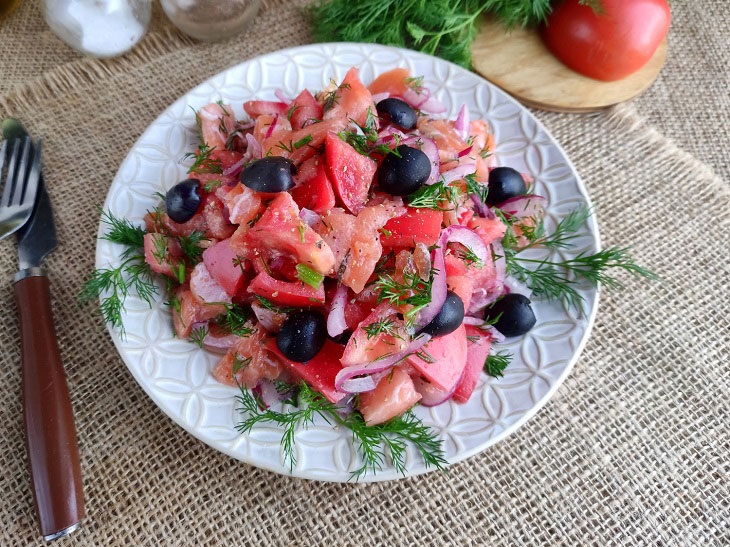 Bon appetit!