Salad "Beads in the Snow" is a very bright dish that resembles a New Year's toy in appearance, which is why it can be safely prepared for the New Year or Christmas. To make the salad look bright, it should definitely be decorated, as in this recipe. It combines perfectly with absolutely any side dishes, and as an independent snack it can be served at the table.
When choosing ingredients, it is better to opt for homemade chicken eggs, breast, which is best boiled or fried in advance, and pickles. However, you can replace it with fresh cucumber too. For decoration, you need to use a pomegranate, if for some reason it did not work out, then you need to take bright red berries in color.
Ingredients:
Pomegranate – for decoration.
Chicken egg – 2 pcs.
Boiled potatoes – 0.5 pcs.
Chicken fillet – 70 g.
Pickled cucumber – 1 pc.
Mayonnaise – 1-2 tbsp. l.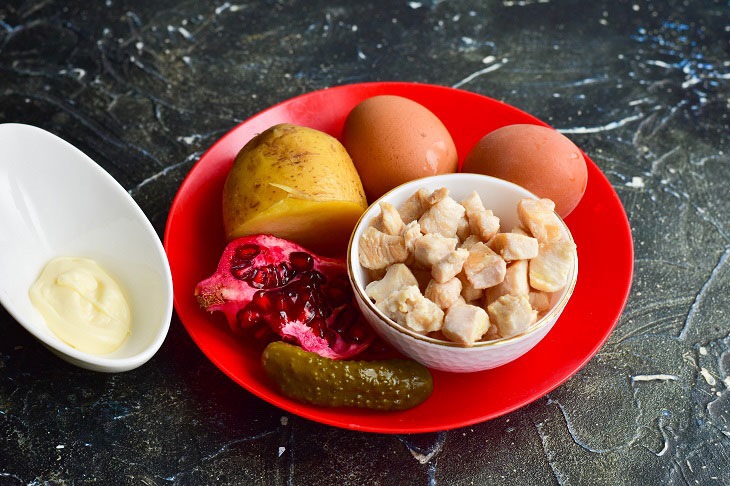 How to cook:
1. So, put boiled or fried chicken fillet on a bright and beautiful dish with the first layer. Lubricate it with a little mayonnaise.
If you have not boiled the meat in advance, then do this procedure. In a pan, it will fry faster if there is not a lot of time for cooking.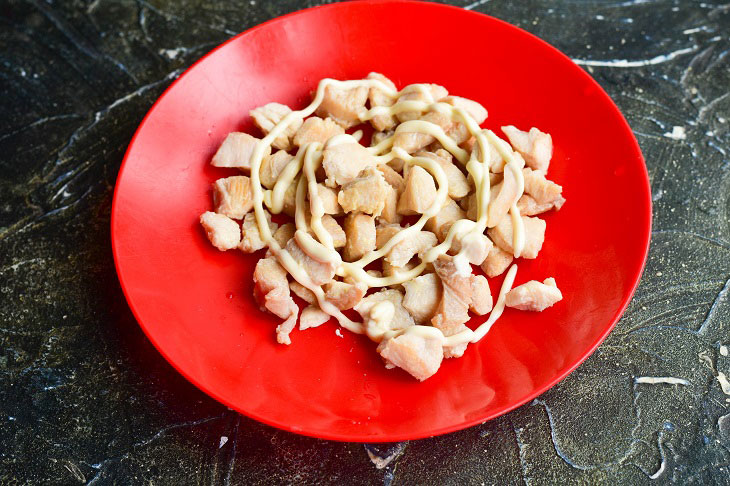 2. Now cut into medium-sized cubes of salted or fresh cucumber.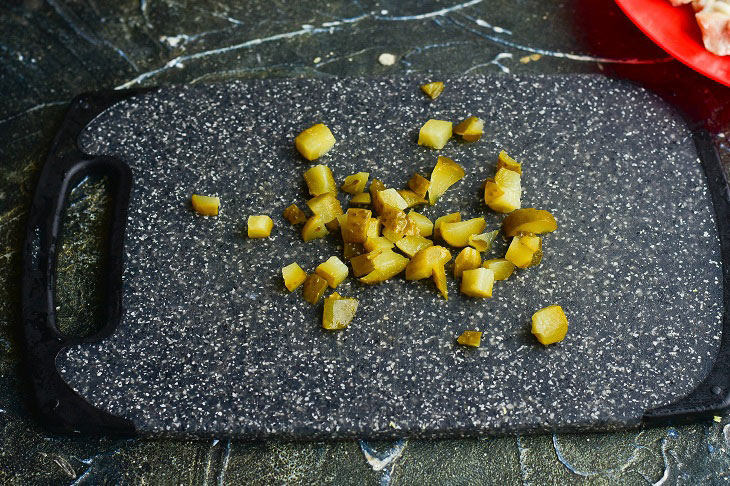 3. Spread it evenly over the meat.
If the cucumber is fresh, then it is advisable to salt it a little.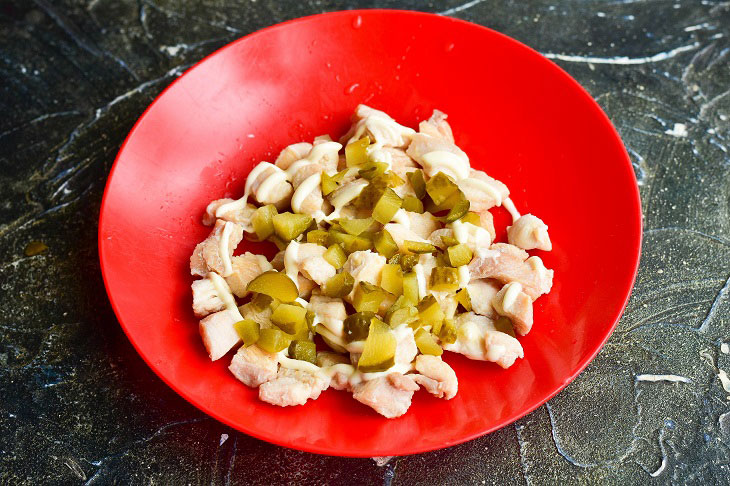 4. Peel the boiled potatoes, grate on a coarse grater. If you wish, then you can add a whole potato.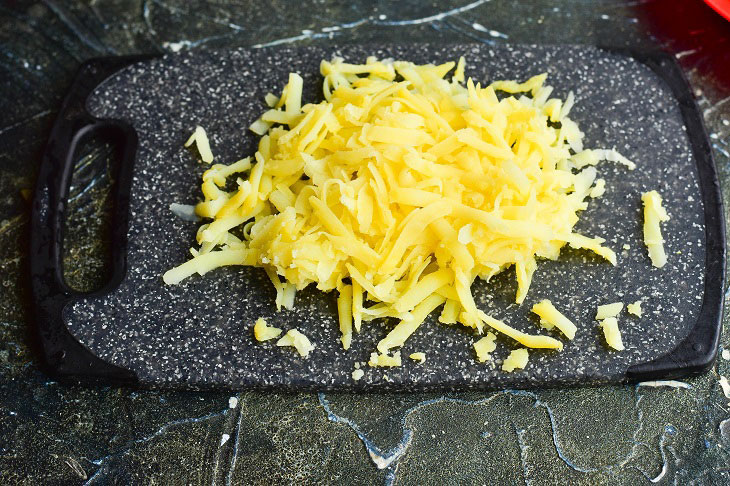 5. Put the vegetable on top of the cucumber.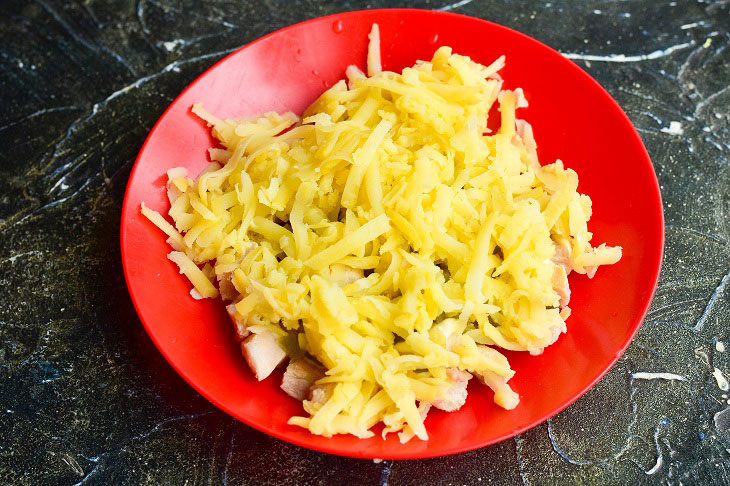 6. Lubricate it generously with mayonnaise and trim the edges of the salad. It is more convenient to do this with the help of the most ordinary spoon.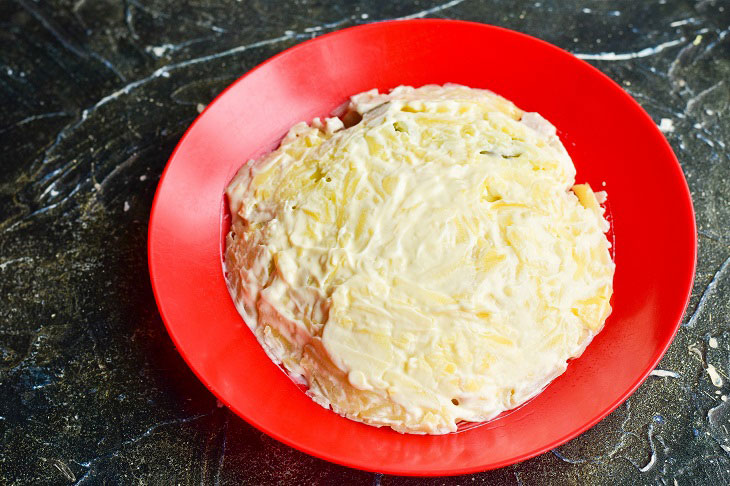 7. Grate boiled chicken yolks on top. This is necessary so that the proteins are the last layer, and on top the salad looks like snow.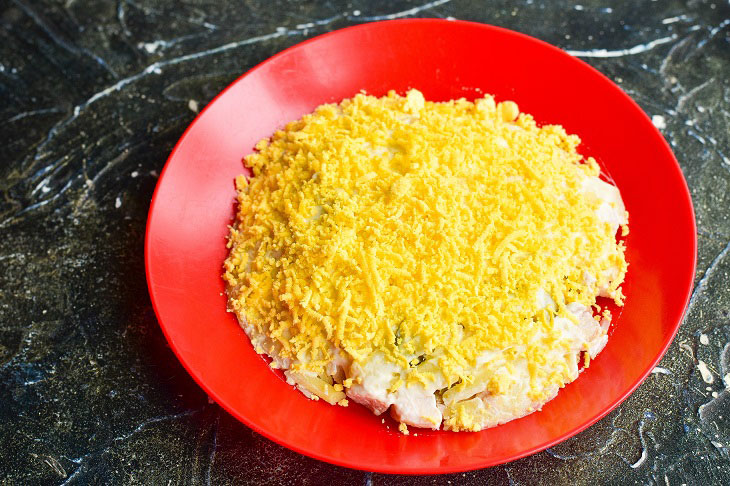 8. Lubricate them with mayonnaise quite a bit.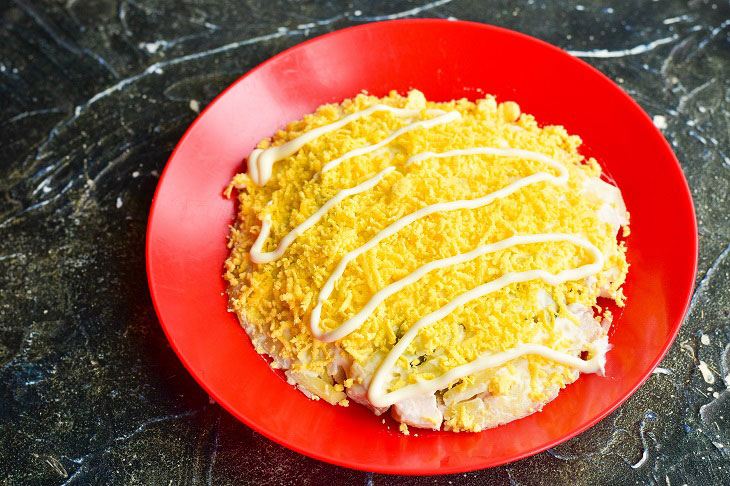 9. Now grate the remaining whites on top. Do not forget to generously grease them with mayonnaise.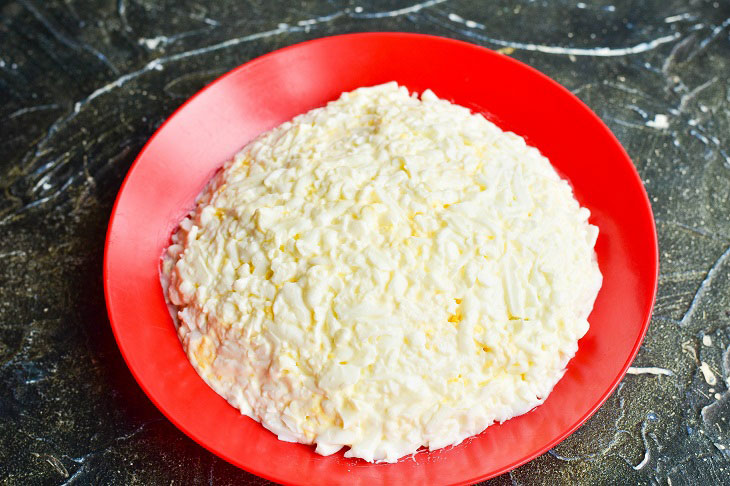 10. Peel the pomegranate and lay it out as shown in the photo.
Here is such a beautiful and bright salad "Beads in the Snow" for the New Year came out. Upcoming holidays!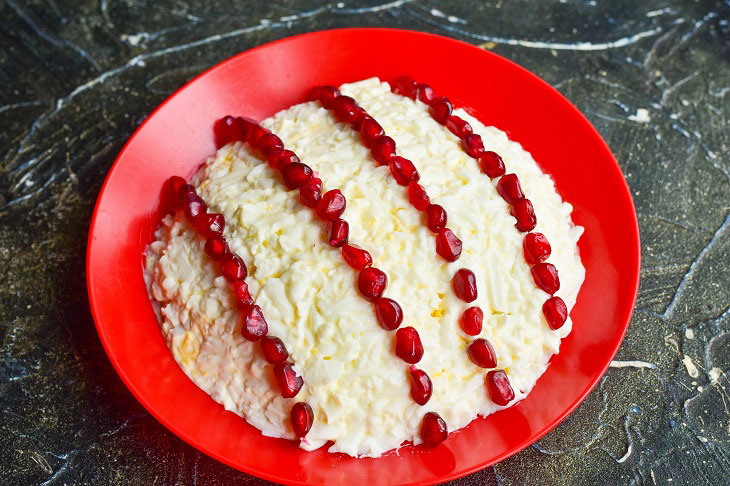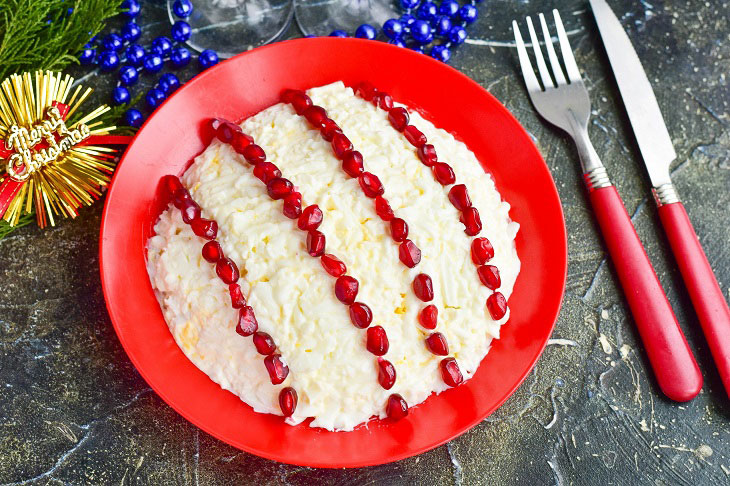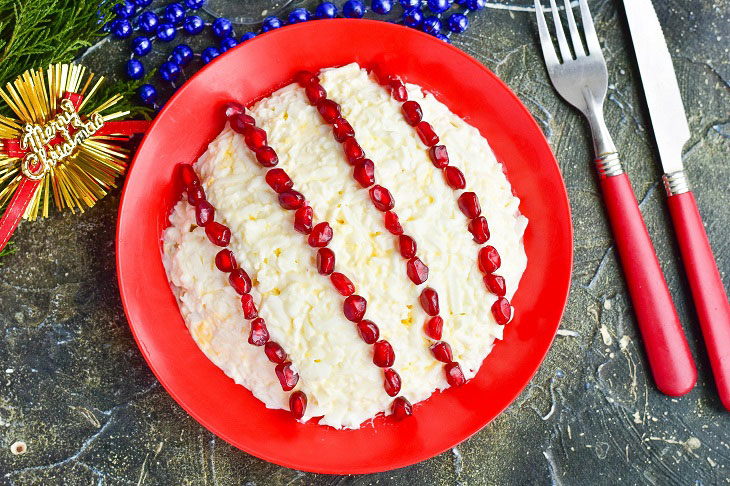 Enjoy your meal!