Salad Gift with crab sticks is a simple dish with available ingredients that can be decorated in accordance with the occasion for which it will be prepared. In the form of a gift, the salad is ideal for the New Year's table. Since there are no layers, there is no need to wait extra for the salad to infuse. After cooking, you can immediately serve on the table.
Ingredients:
Crab sticks – 5-6 pcs.
Fresh cucumber – ½ pc.
Boiled carrots – 1 pc.
Canned green peas – 100 g.
Chicken eggs – 1-2 pcs.
Mayonnaise – 1.5 tbsp. l.
Salt – 2 pinches.
Spices – 2 pinches.
Cooking time: 30 minutes. Servings Per Container: 2.
Cooking:
1. Crab sticks must be removed from the freezer in advance and allowed to thaw. You can also buy a chilled product. Remove the cellophane and cut the sticks into small cubes.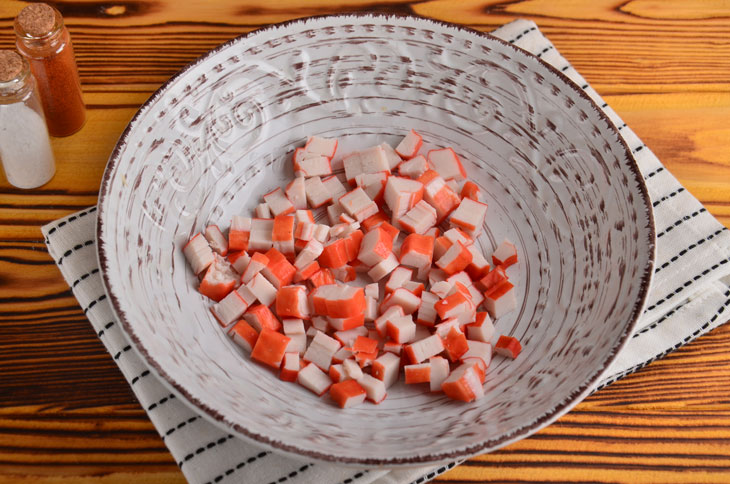 2. Hard boil chicken eggs – you can do this in advance. Then cool them, remove the shell and crumble into small cubes. Send to the salad bowl.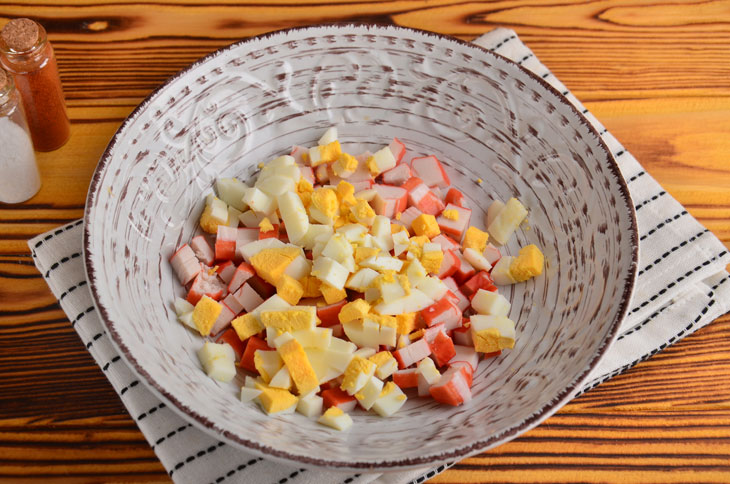 3. Carrots certainly need to be cooked in advance, as it is cooked for 20-30 minutes. Then cool the vegetable, peel and cut into cubes. Put with the rest of the products.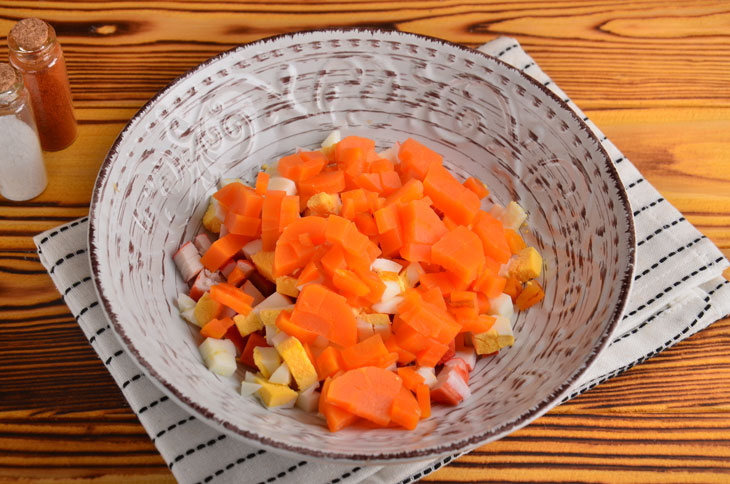 4. Open a can of canned peas. Put the required amount into a bowl.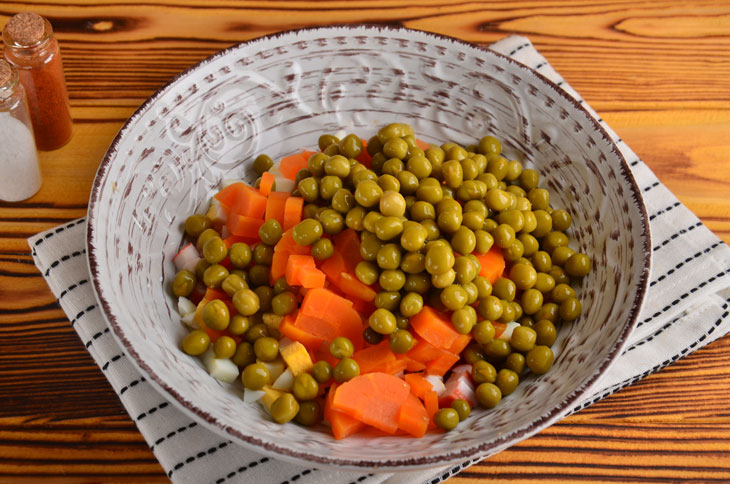 5. Dress the salad with mayonnaise or mayonnaise-based dressing. Lightly salt and add spices for a richer taste.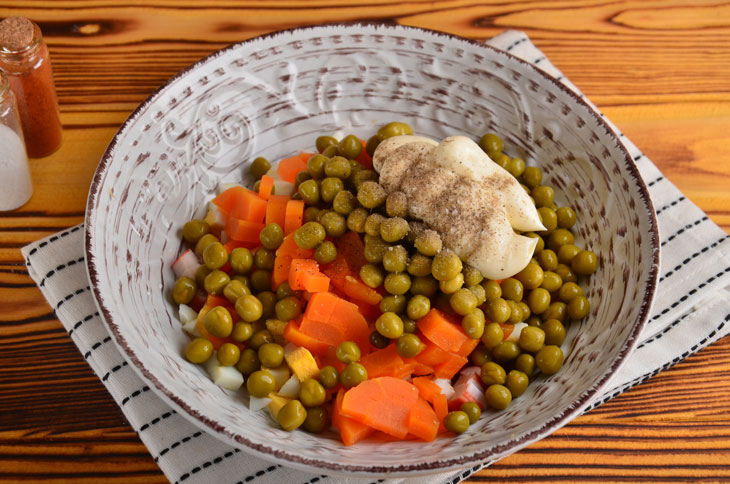 6. Thoroughly mix the salad.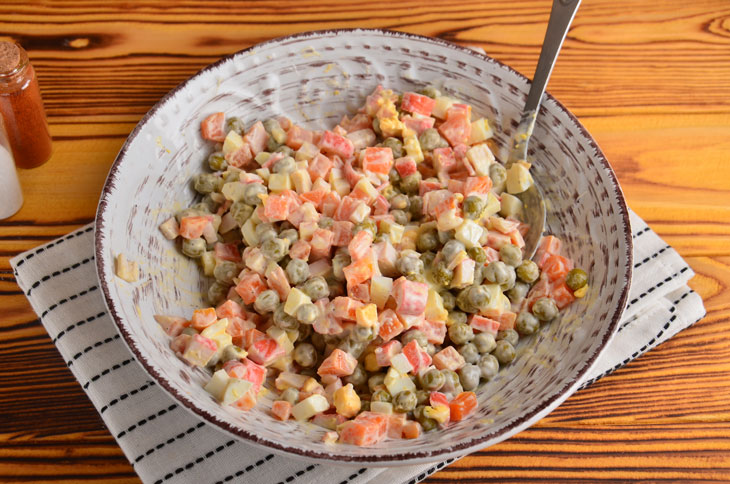 7. Now you need to form a gift-shaped salad. To do this, you can use a special form or bowl. The recipe uses the form. Use it to put the salad on a saucer.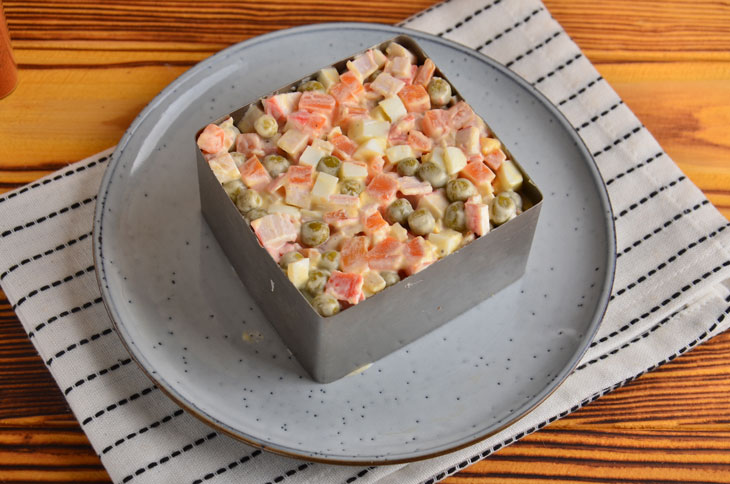 8. Wash fresh cucumber and cut into very thin slices. Arrange them on the salad like a makeshift ribbon.
9. Lay a couple more cucumber strips on top, making an impromptu bow. Secure everything with a skewer.
The salad is ready and can be served immediately.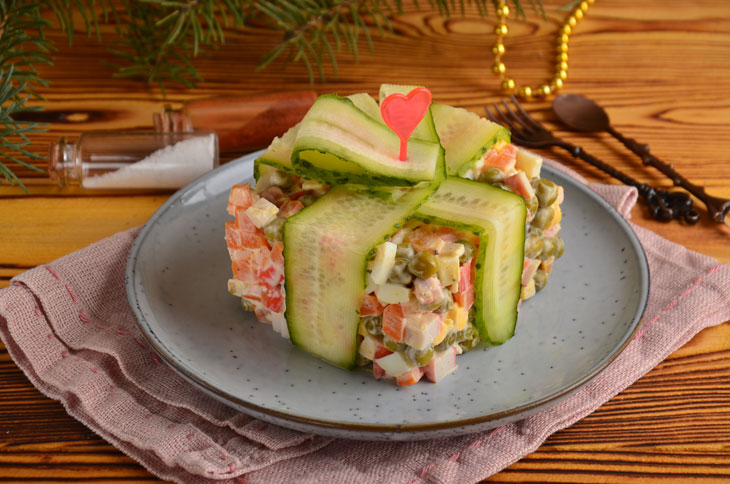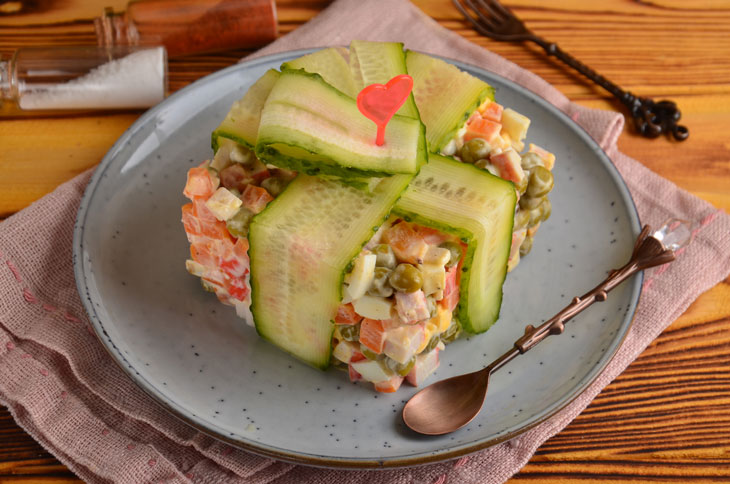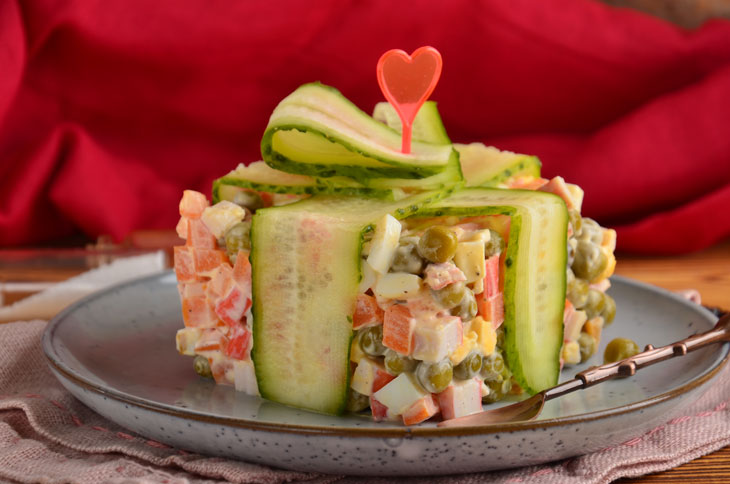 Enjoy your meal!