Salad "Beauty" from crab sticks – according to the method of preparation, it practically does not differ from the most ordinary one, since all products just need to be cut and seasoned with mayonnaise. The only difference is that the products used are slightly different than in the classic version. So fresh tomato and cucumber are added to the salad. It is thanks to them that it comes out very tasty. Since the tomato is quite juicy, it is advisable to add it to the salad immediately before serving it to the festive table. If you plan to carry out this procedure immediately after cooking, then mix all the ingredients safely.
When choosing corn and crab sticks, you must definitely buy high-quality ones that are excellent in taste. It is better to take mayonnaise with a high percentage of fat content, otherwise, there will be a lot of juice in the salad.
Ingredients:
Crab sticks – 150 g.
Corn – 1-2 tbsp. l.
Fresh tomato – 1 pc.
Fresh cucumber large in size – 0.5 pcs.
Mayonnaise – 0.5 tbsp. l.
Salt – a few pinches.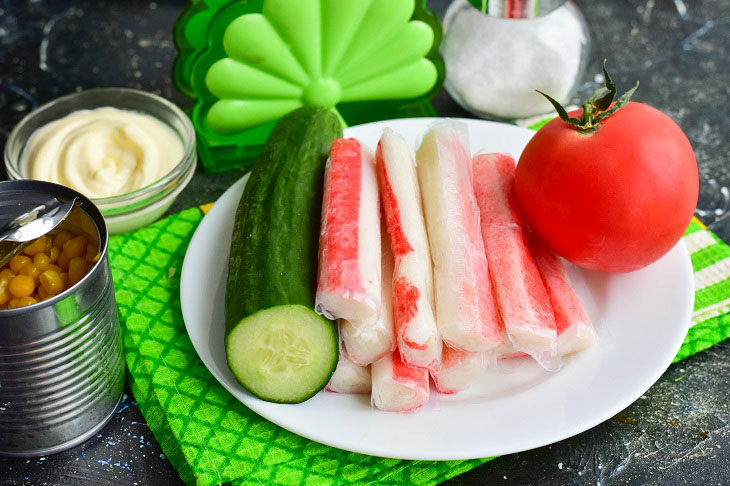 How to cook:
1. Carefully remove the wrapping film from each crab stick. Cut them into cubes or strips.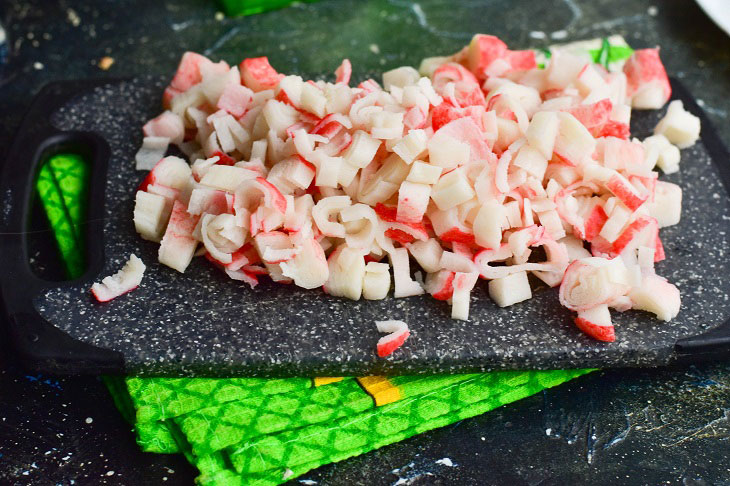 2. Cut a fresh cucumber in the same way.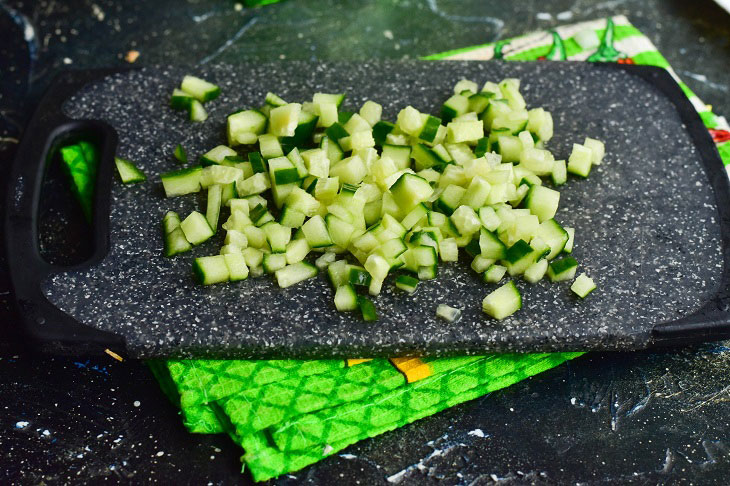 3. Follow the same procedure with the tomato.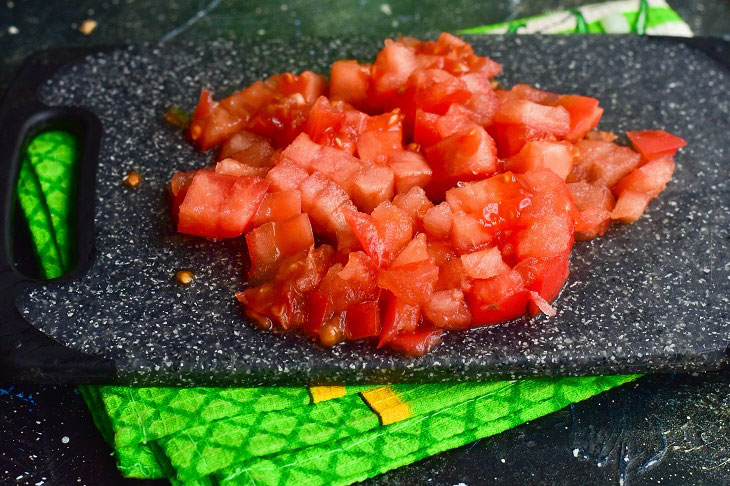 4. Transfer everything to a container. Send canned corn there (be sure to drain the marinade from it, but if you don't use all of it, then don't do it, just use a spoon with holes to remove it from the jar) and mayonnaise.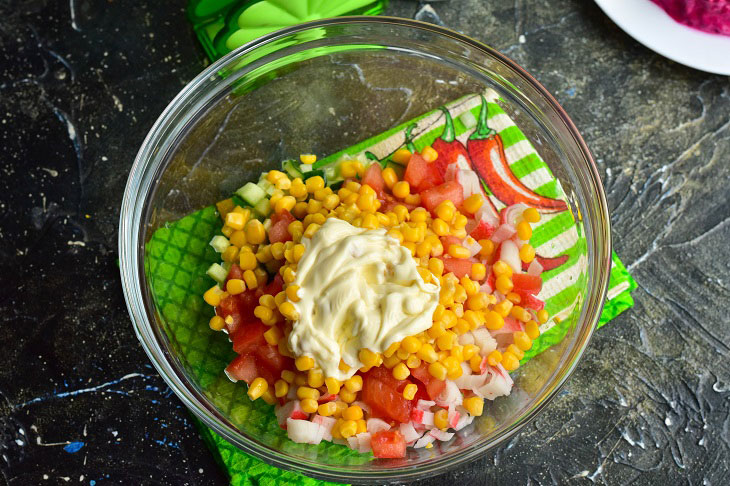 5. Add salt, but note that this ingredient is optional.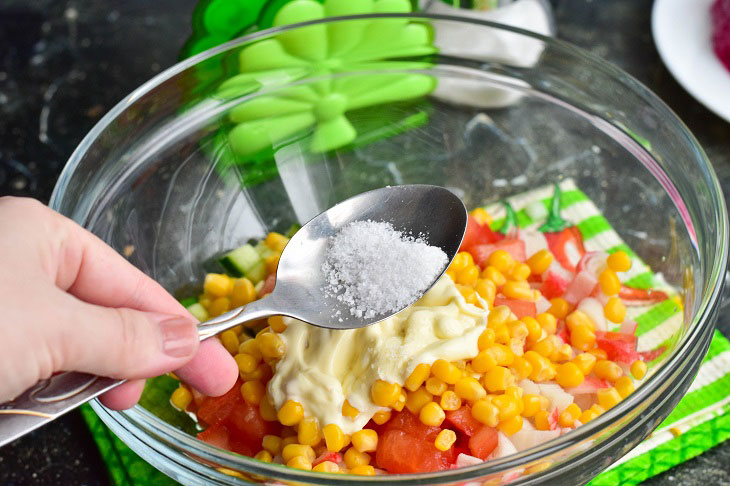 6. Mix everything very well.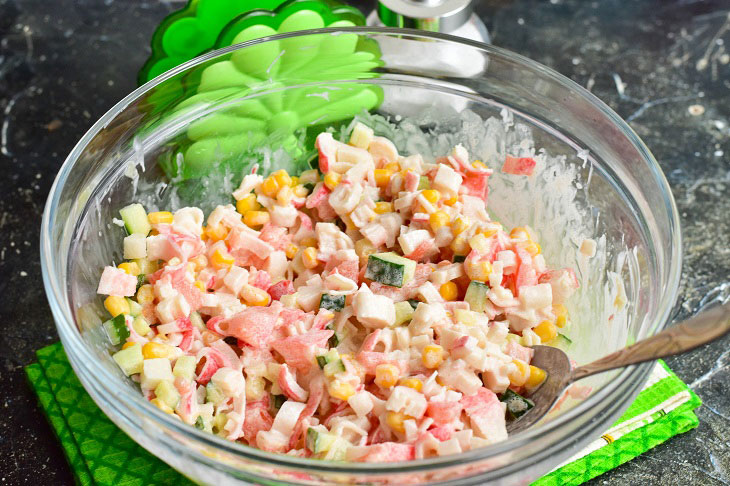 7. Place a cut-off plastic bottle or forming ring on a dish. Lay out the salad and press it a little on top with a regular tablespoon.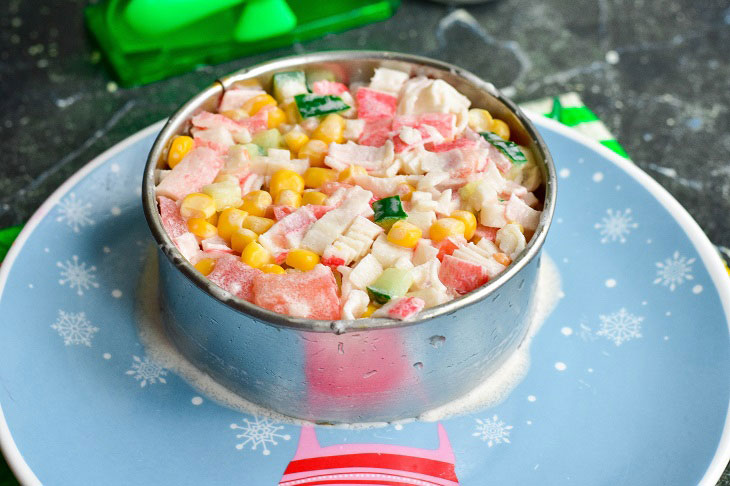 8. Now remove the ring, decorate the salad with fresh herbs in a circle. You can also put a sprig of greenery on top of it. If there is no desire, then decorate the salad in this way, then after mixing all the ingredients, simply transfer it to a beautiful bowl and serve it to the table.
Here is such a salad "Beauty" turned out!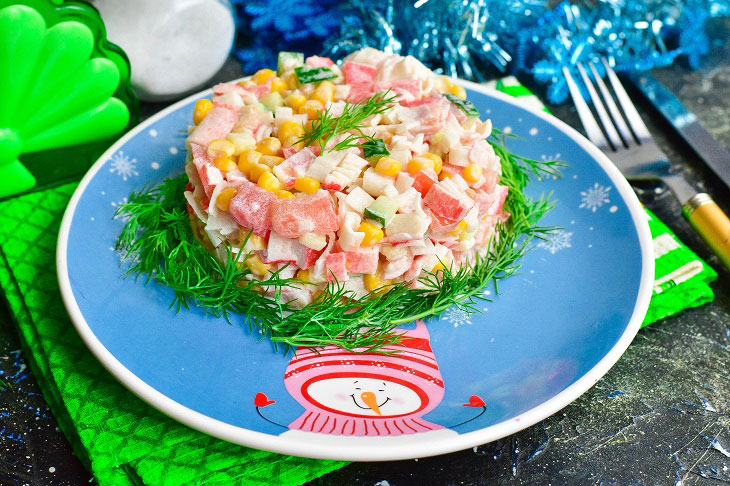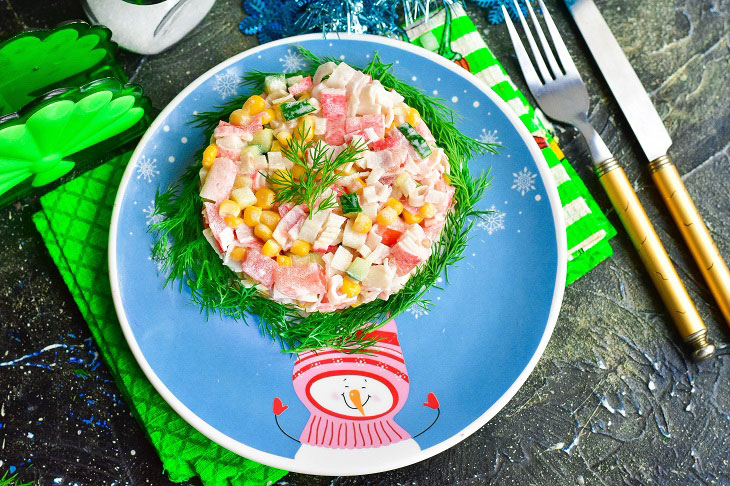 Enjoy your meal!