On the occasion of any holiday or on a normal day, you can cook a simple Belarusian salad with liver and mushrooms.
To make the dish tasty, it is important to choose a good quality liver. It doesn't matter if it's chilled or defrosted. Mushrooms can also be fresh or frozen – champignons, oyster mushrooms or any other mushrooms will do. For a bright spicy note, you can add a clove of garlic.
Ingredients:
Chicken liver – 190 g.
Chicken eggs – 2 pcs.
Champignons – 5-6 pcs.
Bulb – 1 pc.
Carrot – 1 pc.
Salt – 3 pinches.
Spices – 2 pinches.
Mayonnaise – 30 ml.
Parsley – 5-6 sprigs.
Oil for frying – 30 ml.
How to cook:
1. Boil chicken eggs in advance in salted water, cool. Peel and wash onions and carrots, champignons. Rinse the liver in cool water.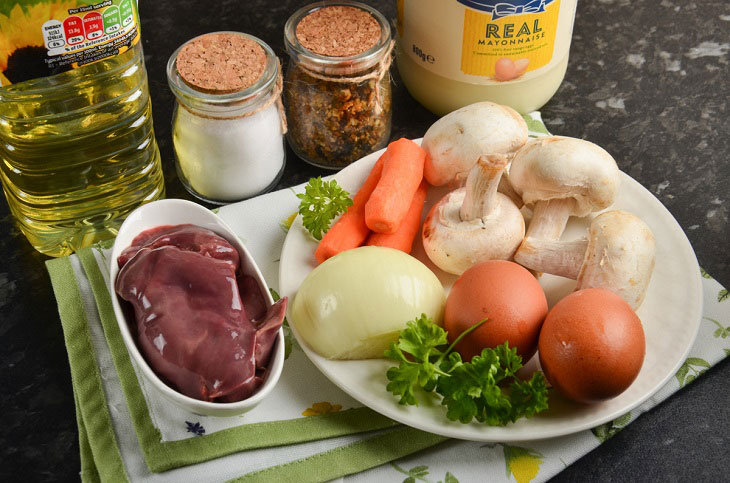 2. Cut the liver into strips, cutting off all the excess along the way.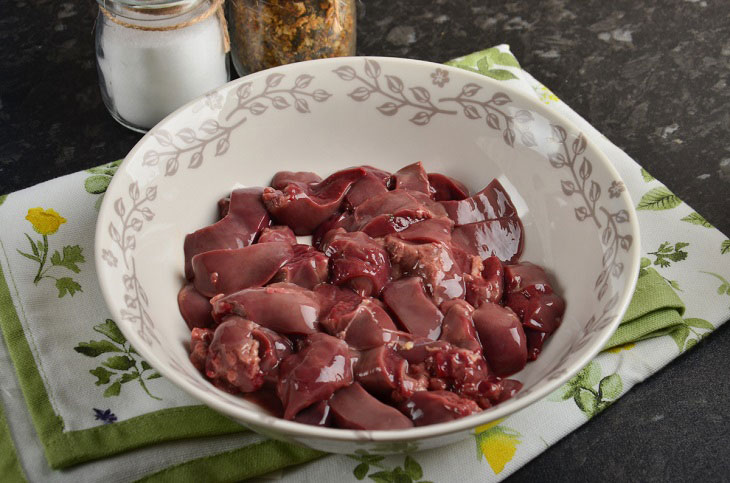 3. Grease the pan with vegetable oil, fry the liver over medium heat, stirring with a spatula. Lightly salt and sprinkle with spices to taste. After 10 minutes, transfer to a salad bowl.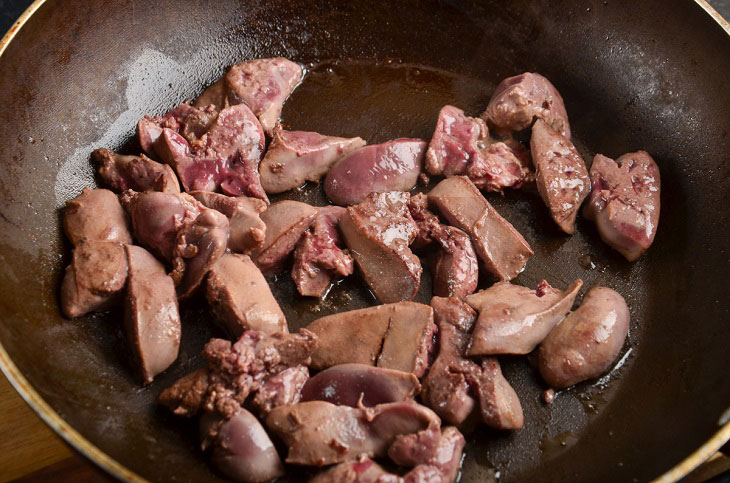 4. Cut the mushrooms into small pieces.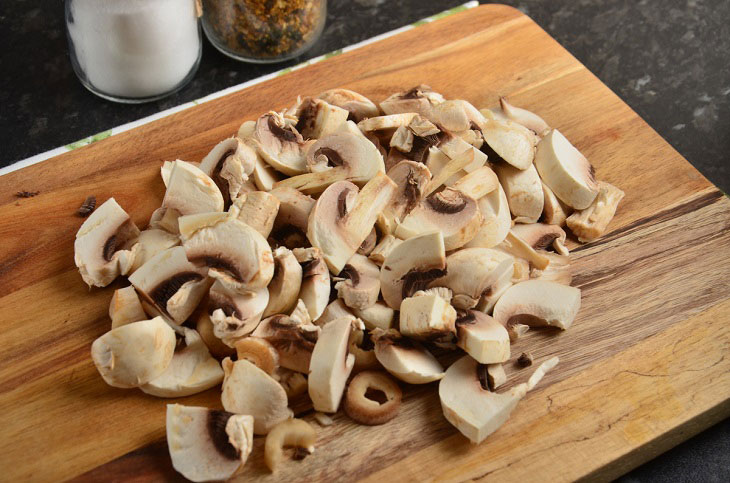 5. In a pan in refined oil, fry chopped mushrooms, stirring occasionally. Also lightly salt them.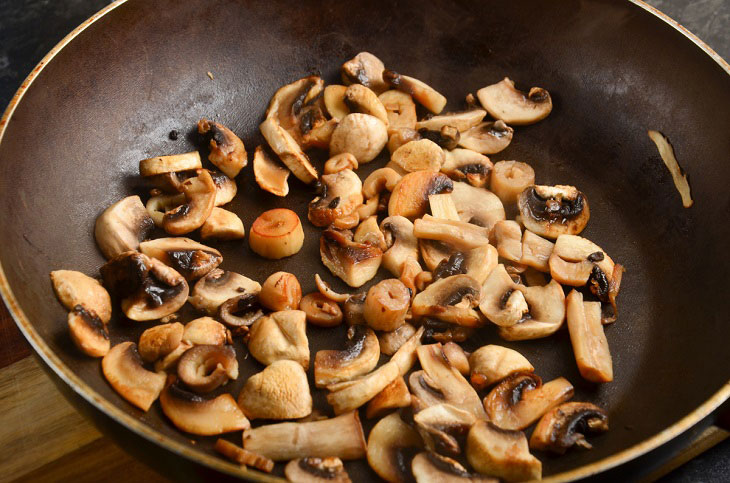 6. Peel and chop the chicken eggs into small cubes, transfer to a salad bowl with liver.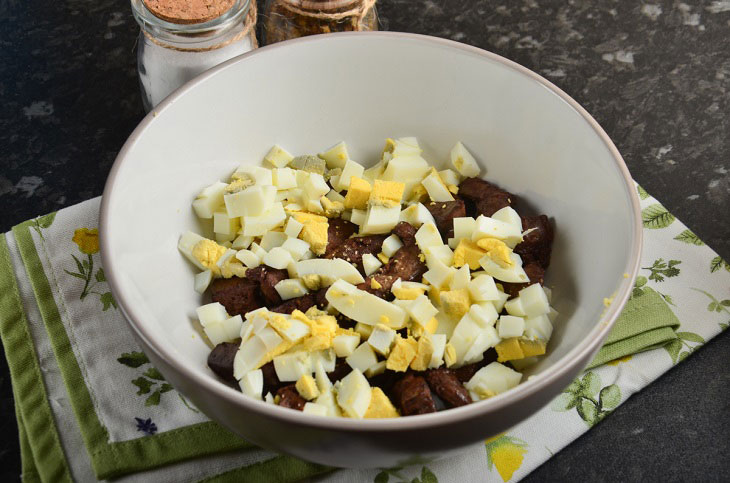 7. Grate the carrots, cut the onion into thin strips or quarter rings.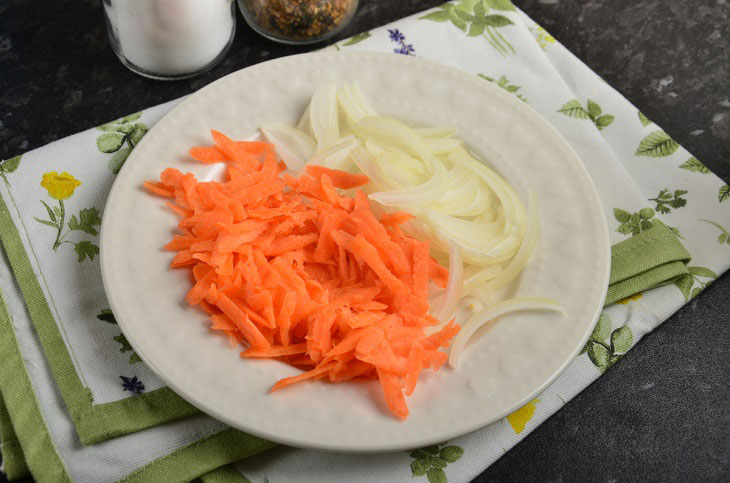 8. Now fry the onions and carrots in refined oil, stirring occasionally. 6-7 minutes will be enough.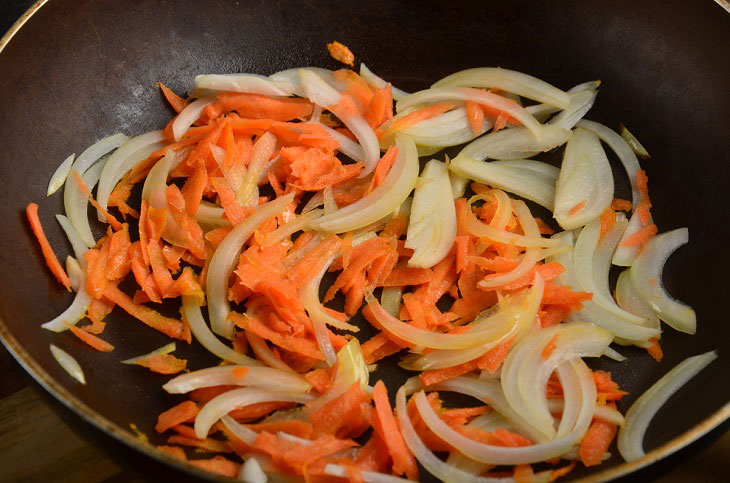 9. Send vegetable frying to a salad bowl.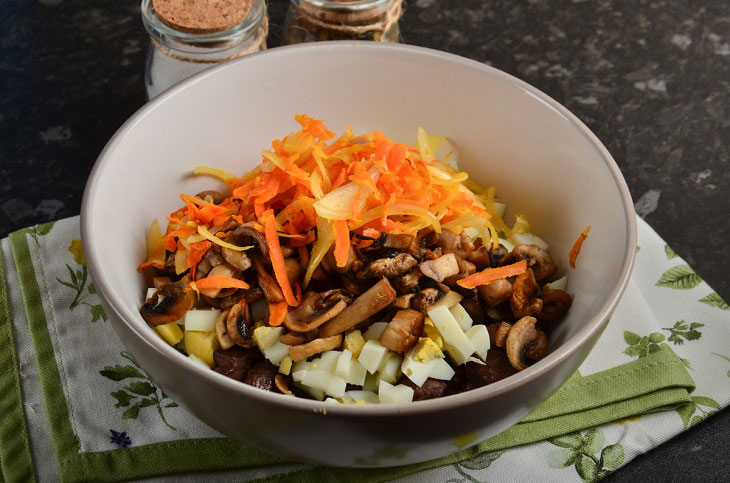 10. Finely chop the fresh greens, send to a bowl and season the salad with mayonnaise. Add spices.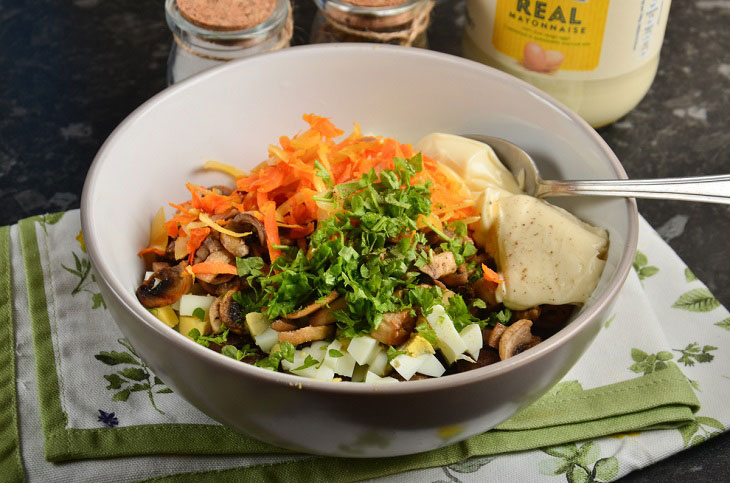 11. Mix everything thoroughly – the salad is ready and can be served.
A serving of salad can be additionally decorated with fresh herbs – parsley, dill, green onions.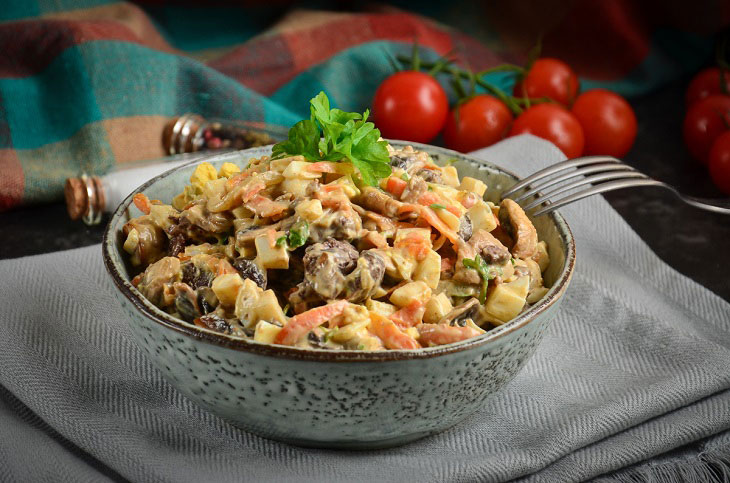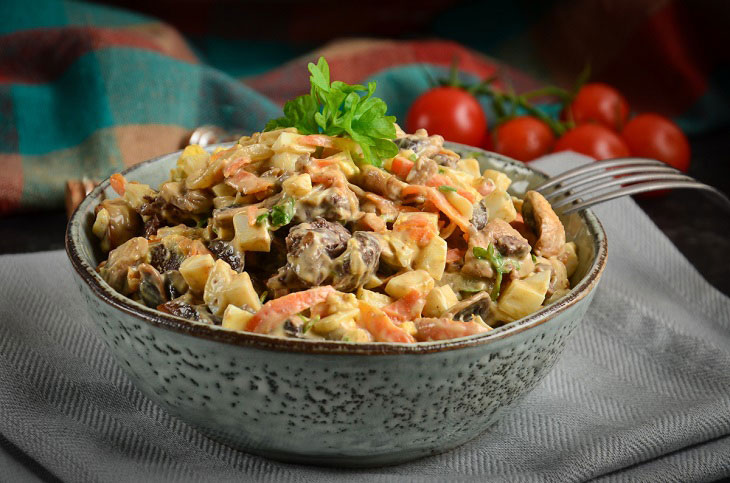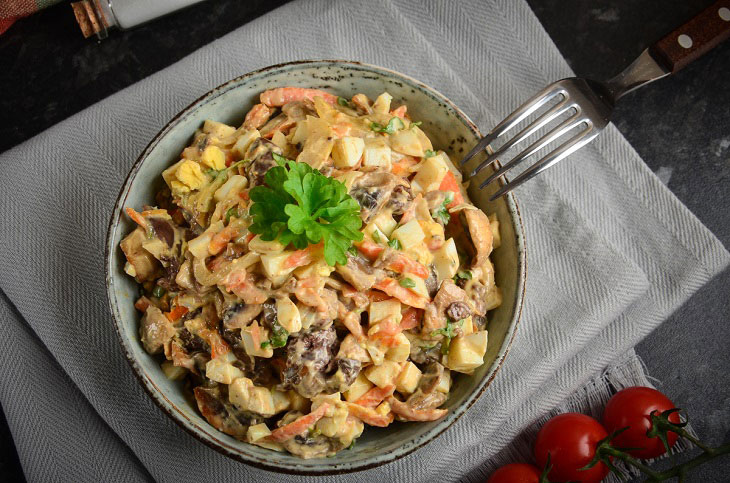 Enjoy your meal!