Salad Breeze is very juicy thanks to fresh cucumber, canned corn and seaweed so much that it does not even require the addition of mayonnaise, it is placed in the dish as desired to add a special flavor. A delicious and simple appetizer will decorate the festive table and diversify the daily menu.
Salad can be prepared in a metal ring for a spectacular presentation, or simply mixed in a vase. If you do not eat lightly salted food, then salt each layer to your taste or grease with mayonnaise.
Ingredients:
Potatoes – 3-4 pcs.
Canned seaweed – 1 can.
Carrots – 2 pcs.
Fresh cucumber – 0.5-1 pc.
Egg – 3 pcs.
Canned corn – 1 can.
Mayonnaise – optional and to taste.
Fresh herbs (parsley) – to taste.
How to cook:
1. Boil the eggs. Boil potatoes with carrots in their skins. Put the metal ring on a plate and start laying the layers of lettuce into it. The first layer is potato. Peel the boiled potatoes and grate on a coarse grater.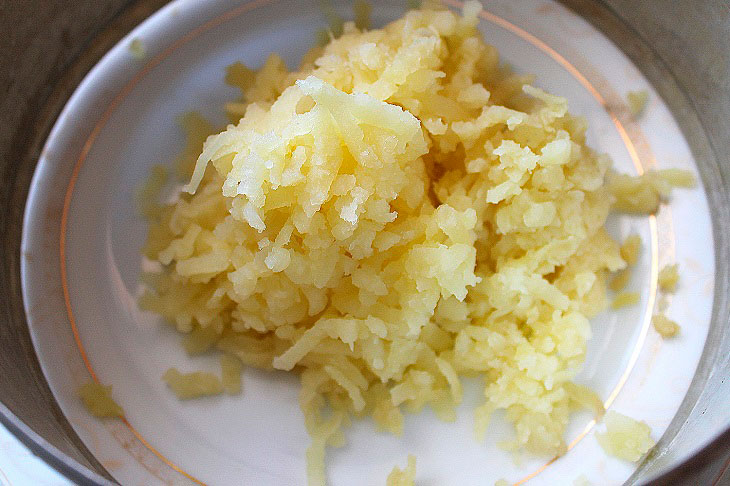 2. Level the potato layer. Place seaweed on top. If desired, you can crumble it smaller, but this is not necessary at all (some people like long stripes).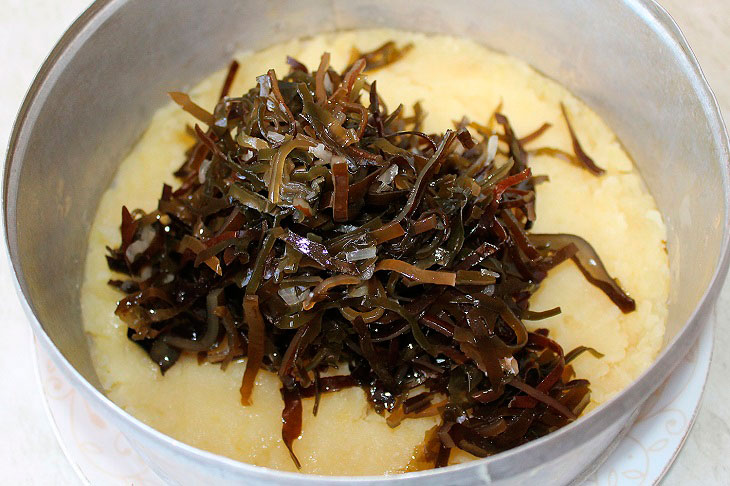 3. Spread the cabbage over the surface of the potatoes. Peel the carrots from the skin and grate with a coarse grater.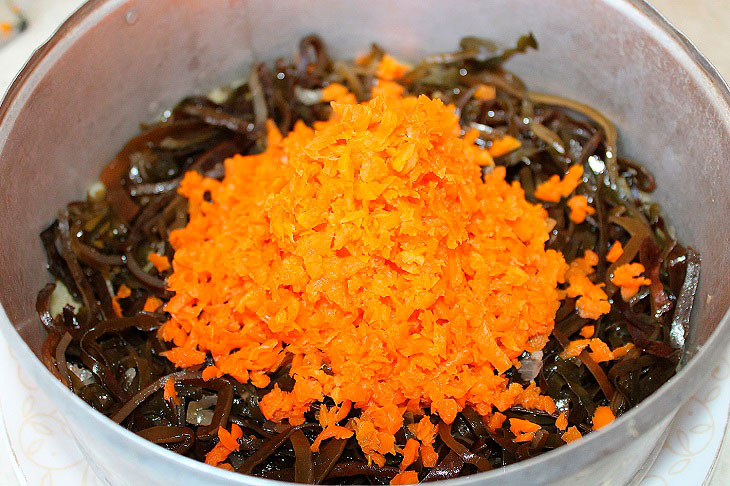 4. After rubbing the cucumber, squeeze it a little and only then transfer it to the carrot layer.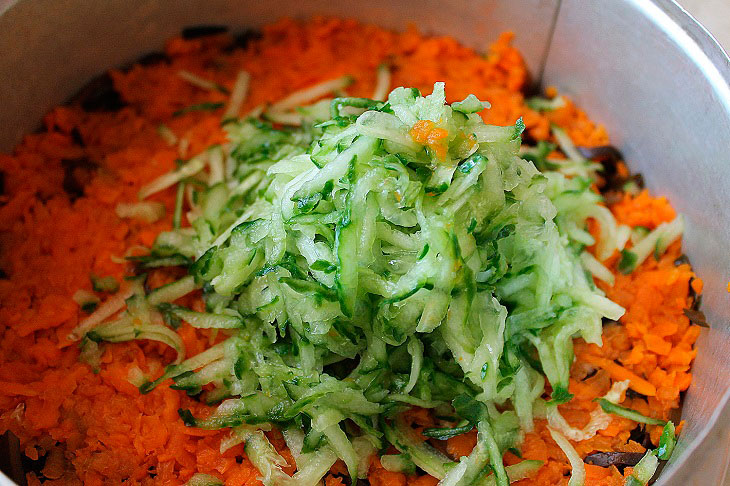 5. Peel the eggs, grate with a coarse grater or chop finely with a knife.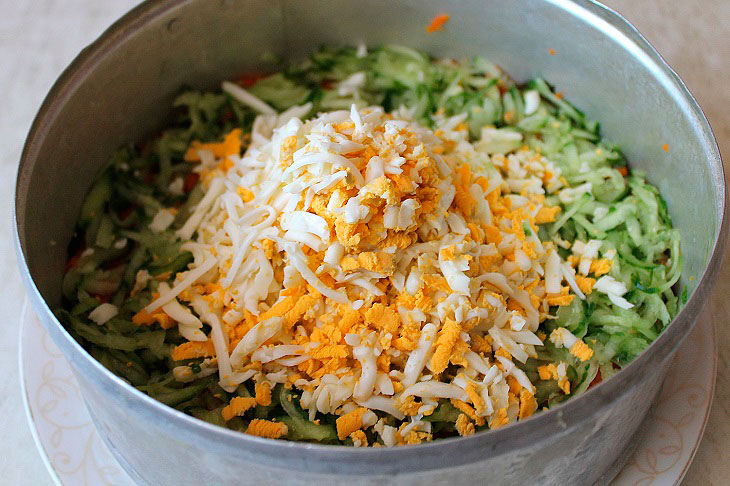 6. After leveling the egg layer, pour the salad with mayonnaise, focusing on your own taste.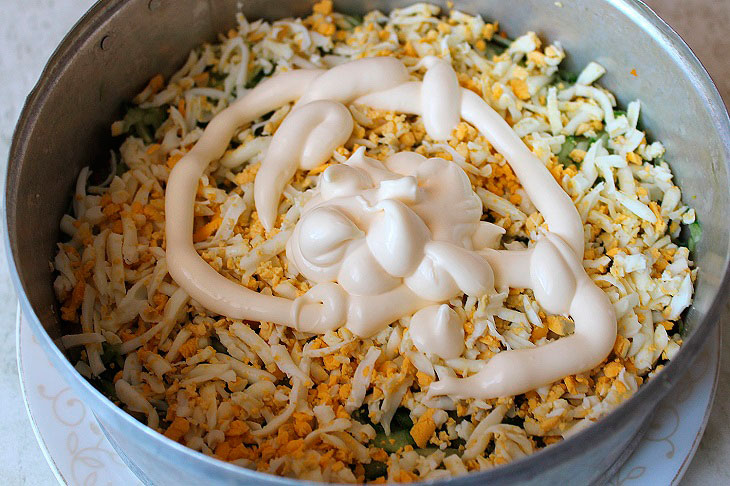 7. Throw the canned corn in a colander, let the liquid drain, then put the last layer on the salad.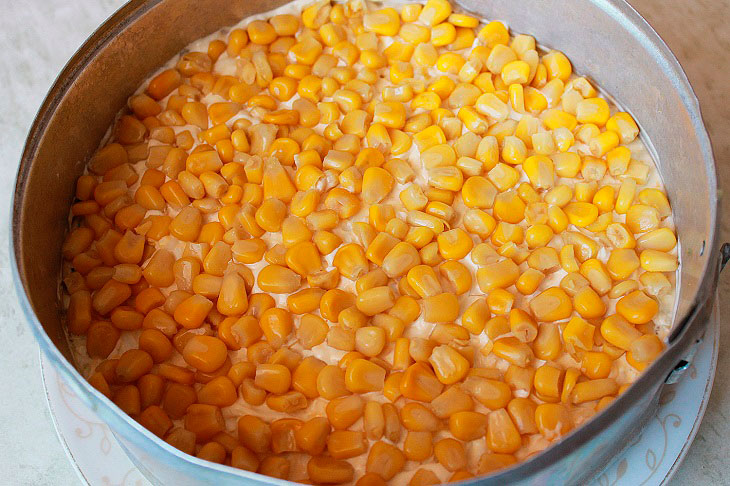 8. Put the dish in the refrigerator for two hours so that each salad layer is slightly soaked. (Those who have mixed all the ingredients can start tasting the dish right away).
Free the finished salad from the ring and garnish with fresh herbs.
It is not worth storing this salad for a long time, as juicy ingredients, such as cucumber, tend to leak, and the dish becomes not very presentable after a few hours.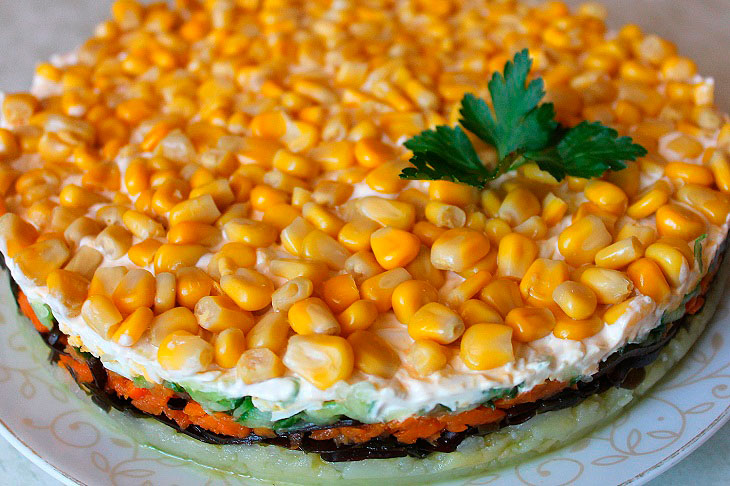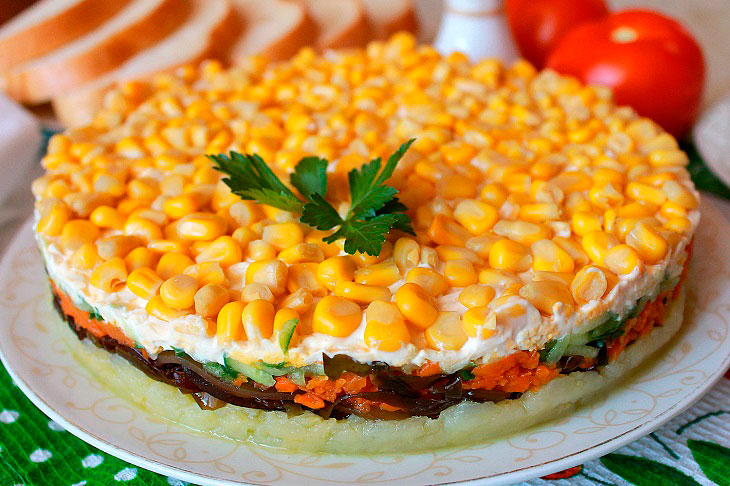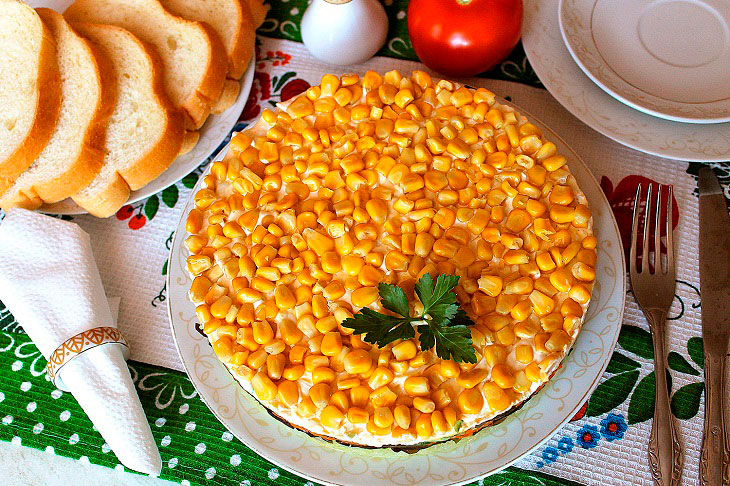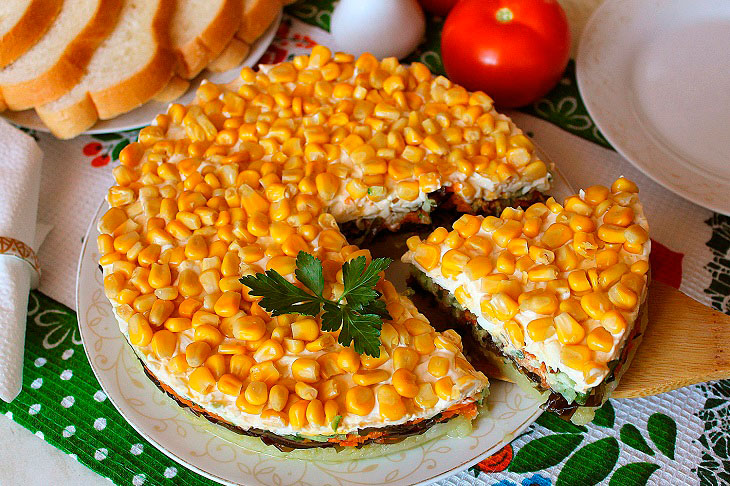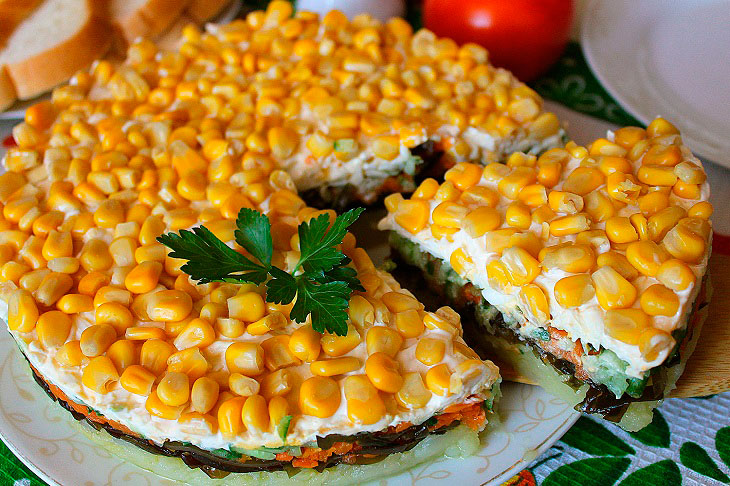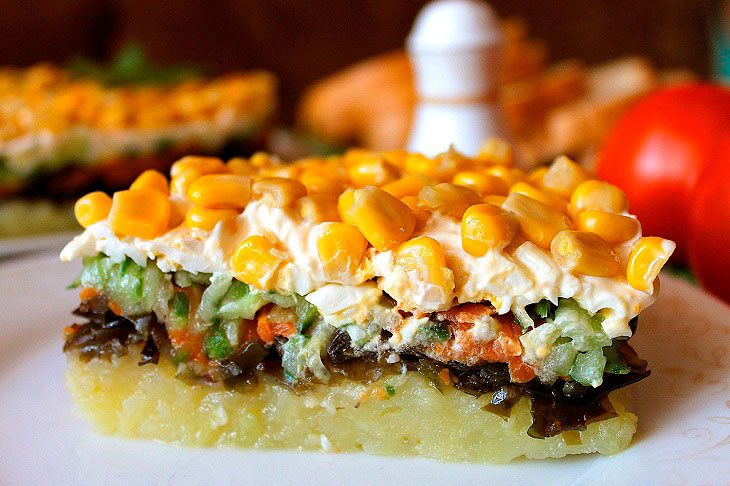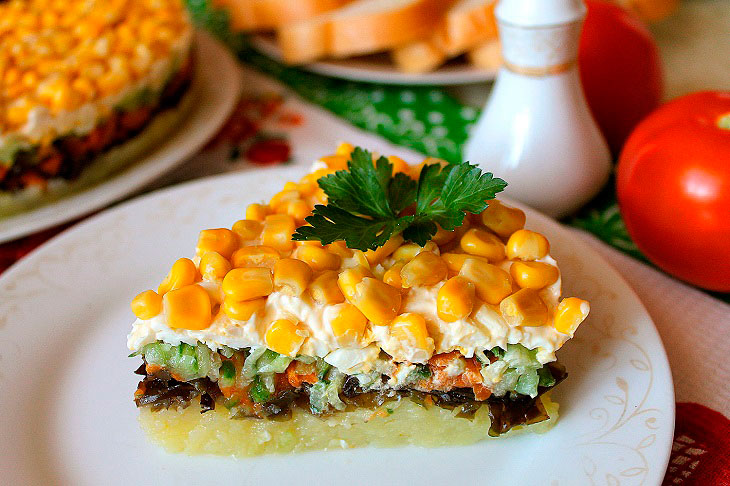 Enjoy your meal!