Do you want to cook some not only tasty, but also healthy salad? Then make the Friendship salad. It is made from beets, and, as you know, it is very useful, as it contains just a huge amount of useful vitamins.
To make the salad more tender and original in taste, you should also add processed cheese to it. That is why it is worth choosing a quality ingredient, you can take it with some additives, for example, with ham or mushrooms. If you don't like processed cheese with a specific taste, you can buy regular cream cheese. For salad dressing, not only mayonnaise is suitable (especially if you are critical of it), but also sour cream or yogurt without additives.
Ingredients:
Beets – 3 pcs.
Processed cheese – 1 pc.
Garlic – 1 clove.
Mayonnaise – 0.5 tbsp. l.
Salt – 1 pinch.
Ground black pepper – 1 pinch.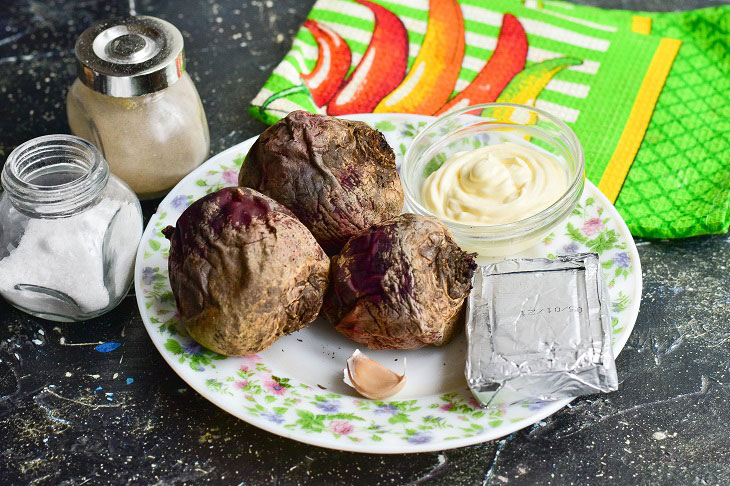 How to cook:
1. So, the most important thing is beets, or rather, how it will be prepared. This vegetable tastes best when it is baked in the oven. Why is that? The fact is that boiled beets taste more watery. Therefore, it is advisable to bake it in the oven. In time, this procedure takes 1 hour if the vegetable is not large in size and 1 hour and 20 minutes if it is large. Clean the cooked beets.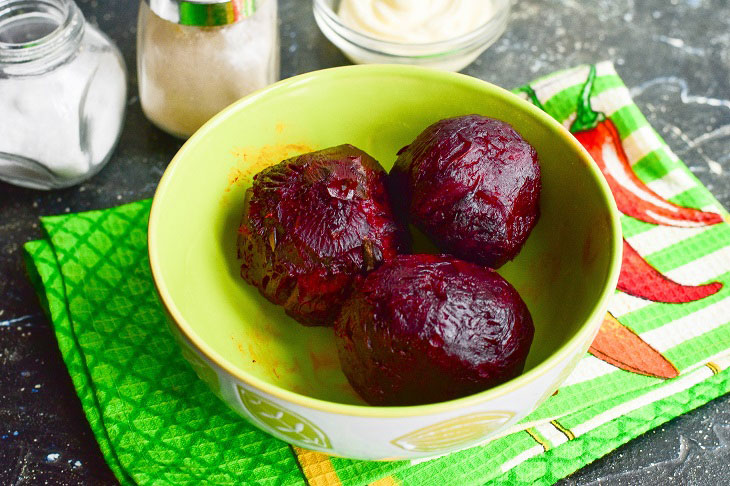 2. After that, grate it on a coarse grater. If the beets did not have time to cool, then this procedure will be difficult to do.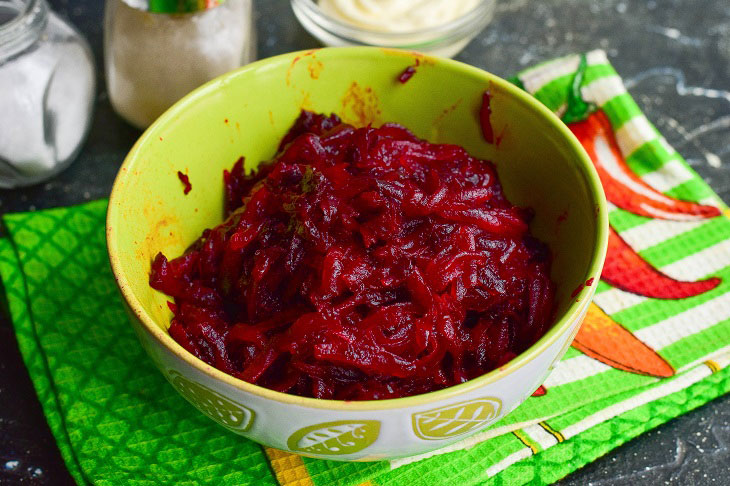 3. Remove the foil from the processed cheese and immediately grate it. Put it immediately to the beets.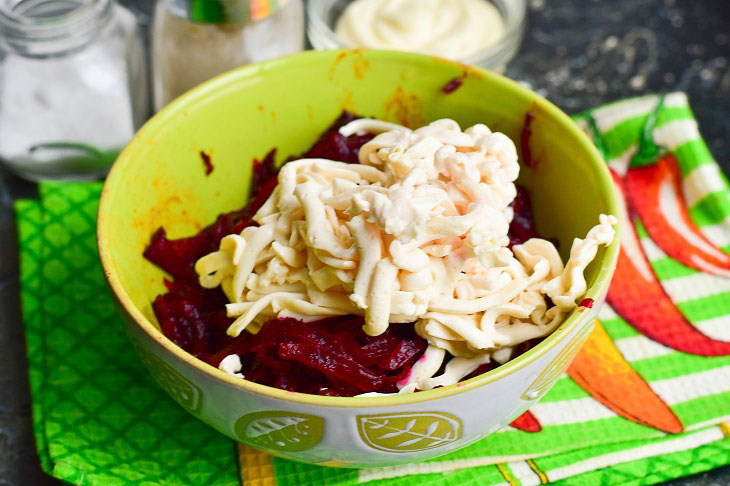 4. Peel the garlic and squeeze it through a press, or chop it as small as possible.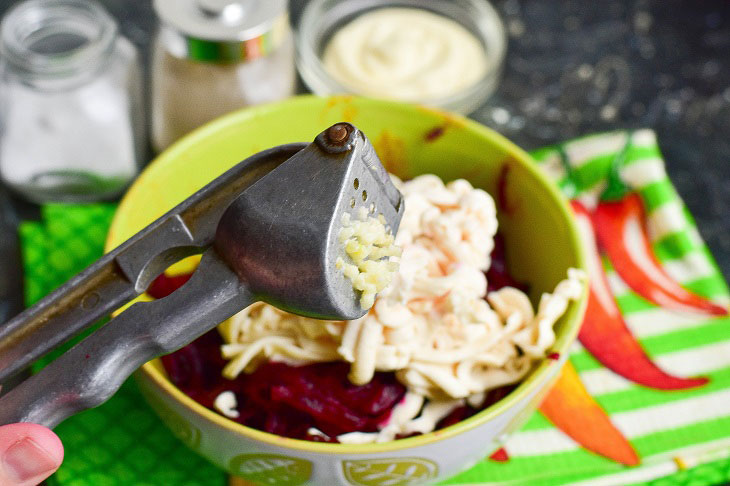 5. Add salt and pepper.
You can skip the pepper if you don't like it.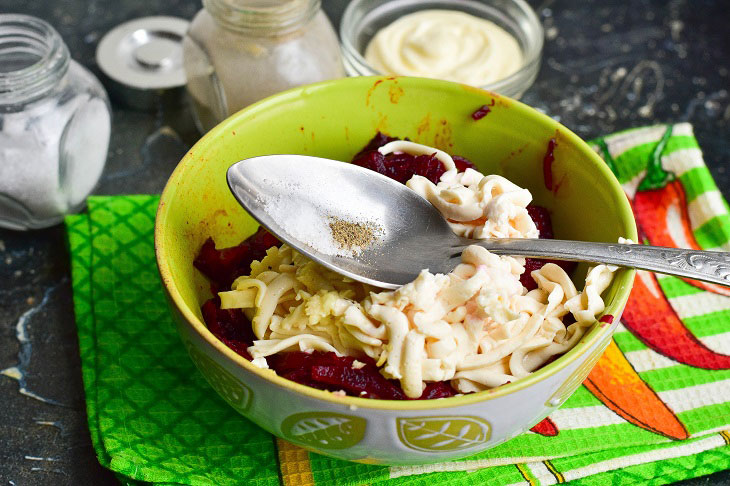 6. Add mayonnaise or sour cream.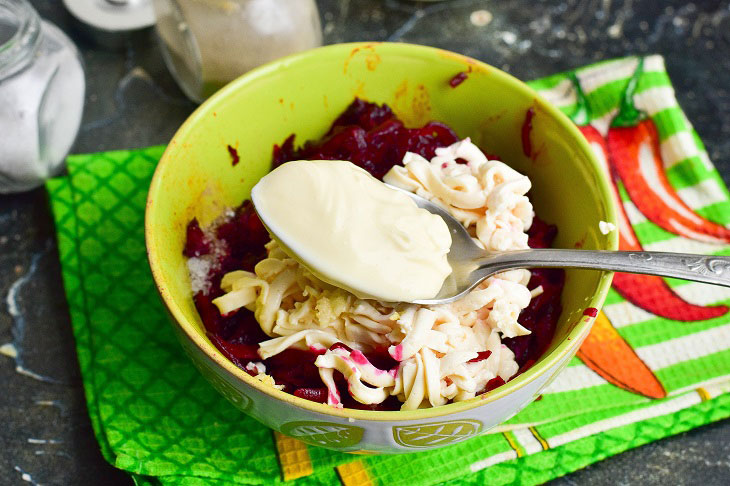 7. Now just to finish, mix the salad with a regular tablespoon. This procedure is not so easy to do because of the processed cheese, but, quite possibly, the main thing is not to rush!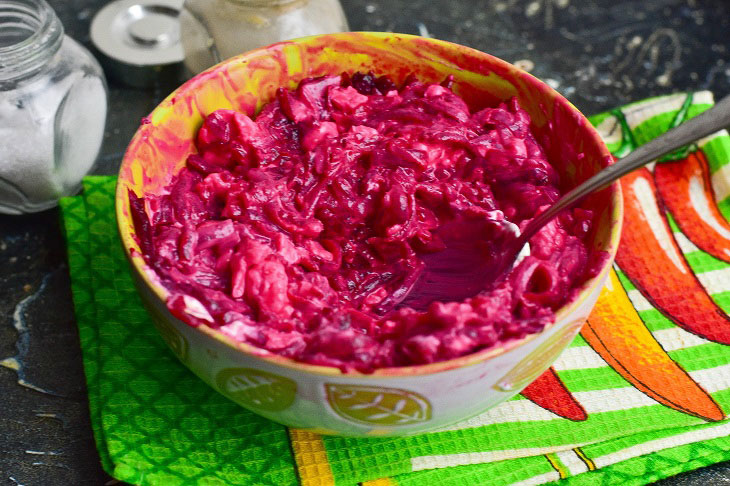 8. Take a beautiful stemmed glass bowl. Put neatly bright and beautiful-looking salad "Friendship" into it. Add a sprig of fresh herbs on top.
Here is the salad!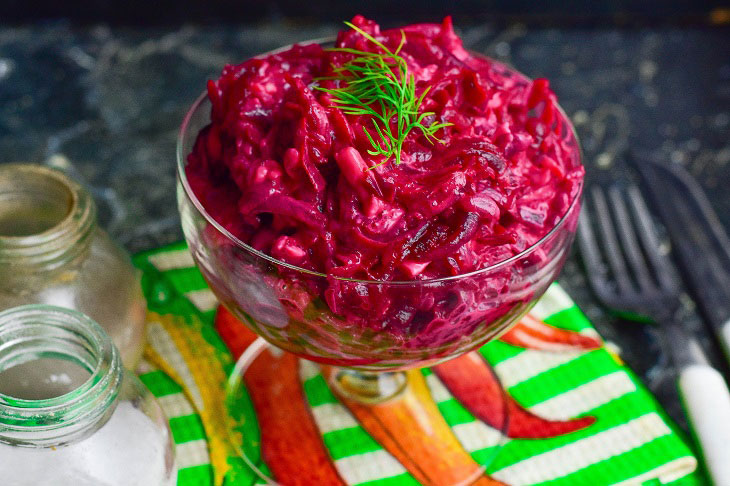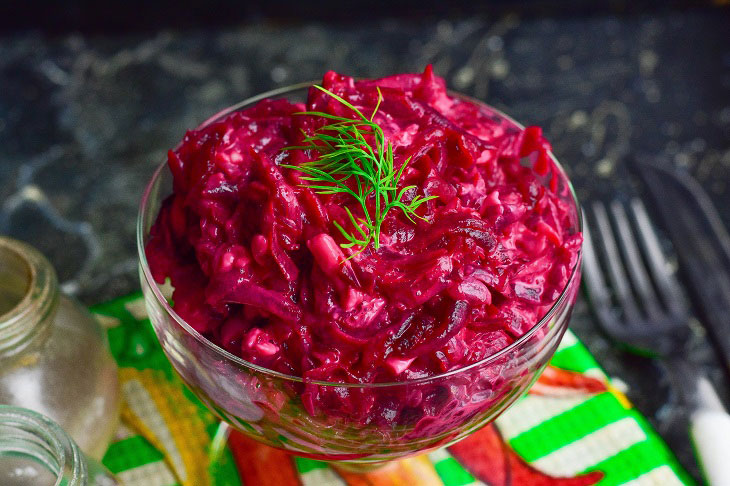 Enjoy your meal!