Salad "Tenderness" got its name due to the fact that it contains incredibly tender, boiled in milk, chicken liver. This ingredient goes well with quail eggs, which give the salad the right creamy texture. The duet of liver and eggs is perfectly complemented by juicy ripe tomatoes.
And, of course, it is worth mentioning the crispy component of the dish – watercress. It tastes quite spicy and resembles a radish. The final link of the salad, of course, is a rather complex dressing, consisting of yogurt, sweet grain mustard and olive oil.
For a richer taste, you can add corn lettuce leaves to the salad, which has a pleasant sweet and nutty taste.
Ingredients:
Chicken liver – 200 g.
Quail egg – 6 pcs.
Small tomatoes or cherry tomatoes – 100 g.
Watercress – 30 g.
Milk – 250 ml.
Yogurt without sugar – 50 ml.
Sweet grain mustard – 2 tbsp. l.
Olive oil – 2 tbsp. l.
Freshly ground black pepper – 1 pinch.
Salt – to taste.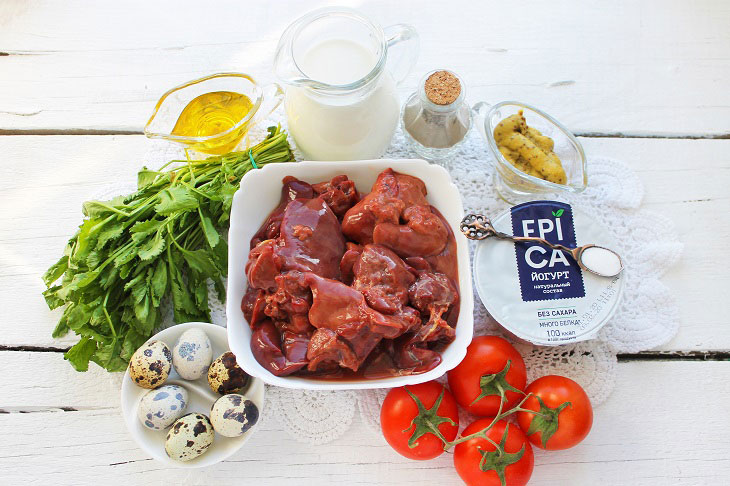 Cooking time: 1 hour. Servings Per Container: 2.
How to cook:
1. Rinse the liver well and put it in a saucepan. Pour cold milk over and leave for 30 minutes.
If you replace chicken liver with turkey, the salad will turn out to be no less tasty. Boil turkey liver only for 14 minutes.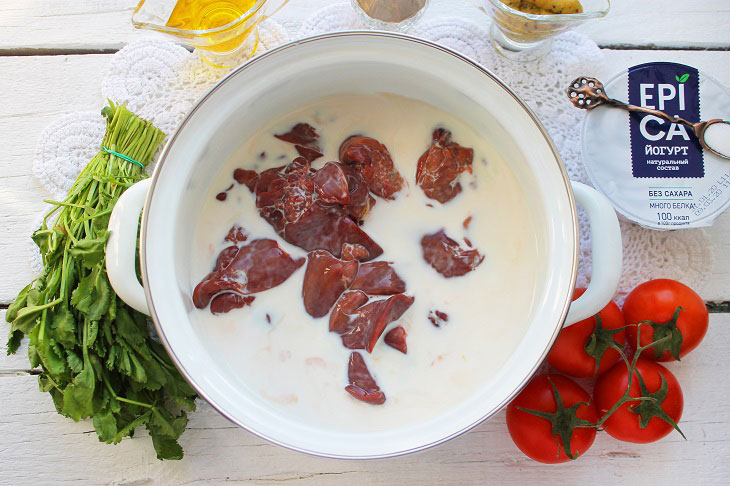 2. Hard boil quail eggs – 5 minutes from the moment of boiling. Then cool the eggs in cold water and peel.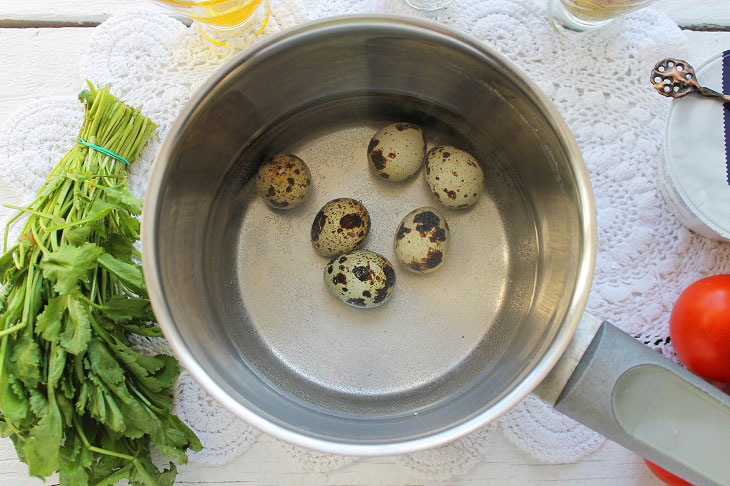 3. Wash the tomatoes.
Cut the tomatoes into quarters and the eggs into halves.
If you are using cherry tomatoes, then they will need to be cut in half, like eggs.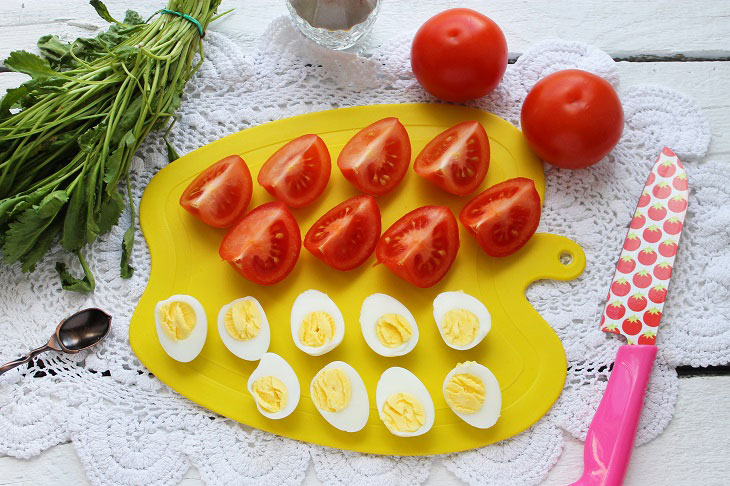 4. Rinse and pat dry watercress.
Put the pan with the liver on a small fire. Let the milk boil and cook the liver for 12 minutes. Then take it out of the pot and let it cool.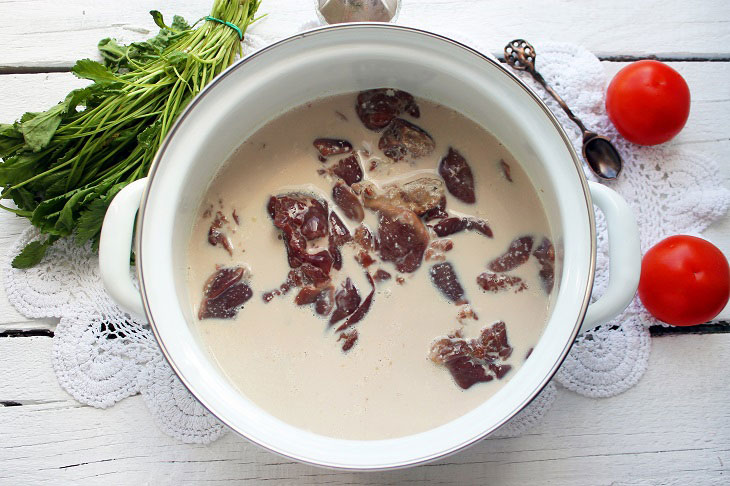 5. While the liver is cooling, prepare the dressing. Place yogurt and mustard in a bowl. Pour in the olive oil. Salt and pepper.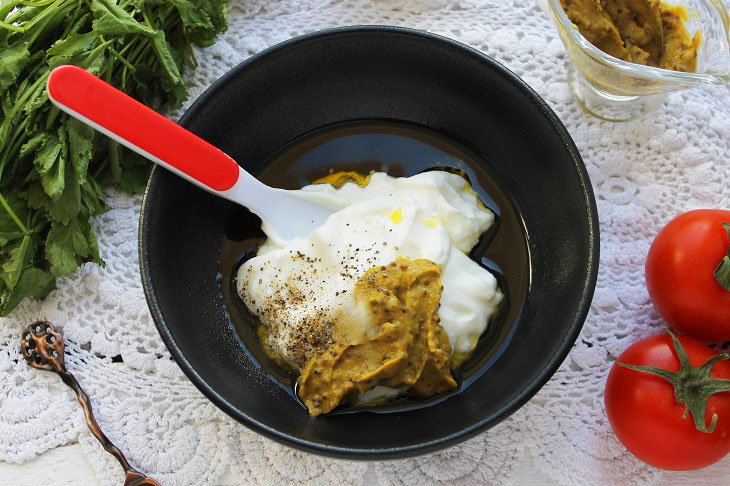 6. Beat with a fork until smooth. You should get a creamy mass.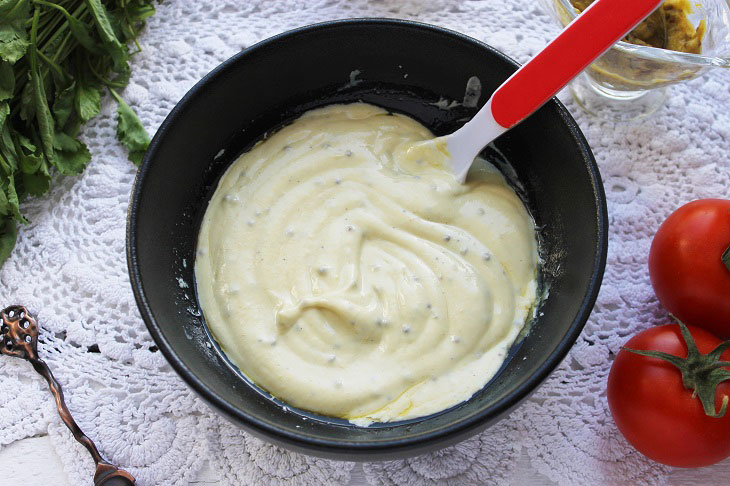 7. Place the watercress leaves on the bottom of a large plate. Set aside a few leaves.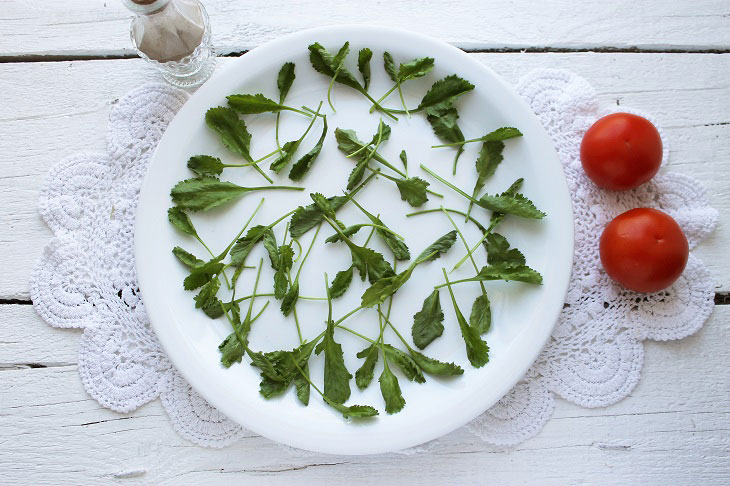 8. Cut the liver into pieces and lay on top of the greens.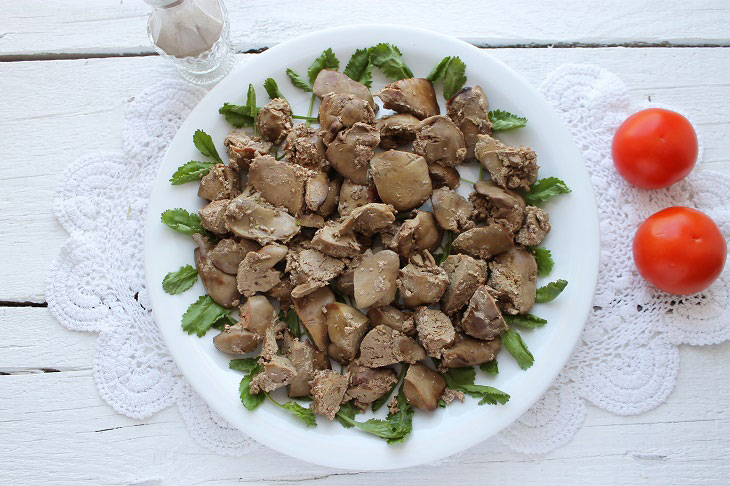 9. Lay egg halves and tomato slices in a chaotic manner on the liver.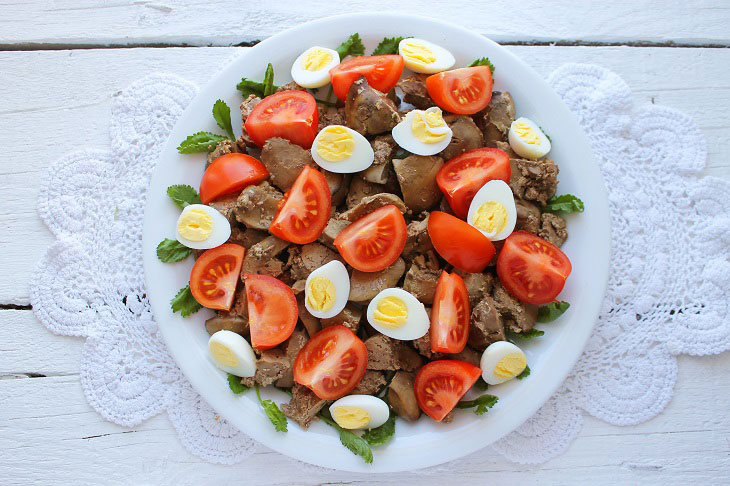 10. Spread the previously set aside watercress leaves on top and pour over the dressing.
Serve the salad "Tenderness" on the table immediately after preparation.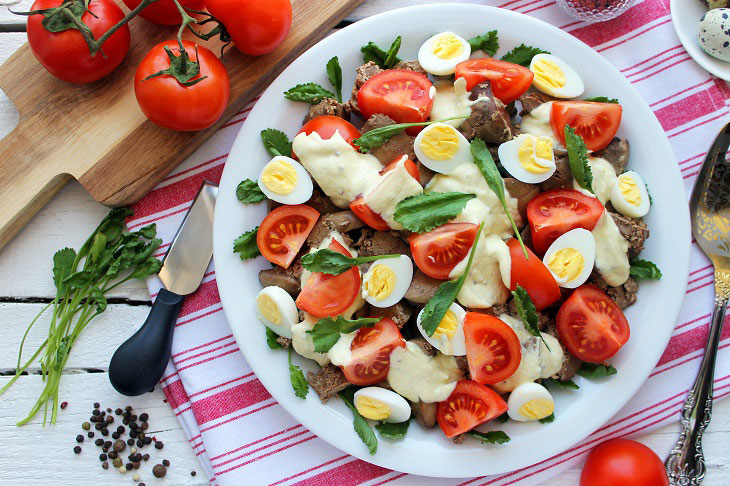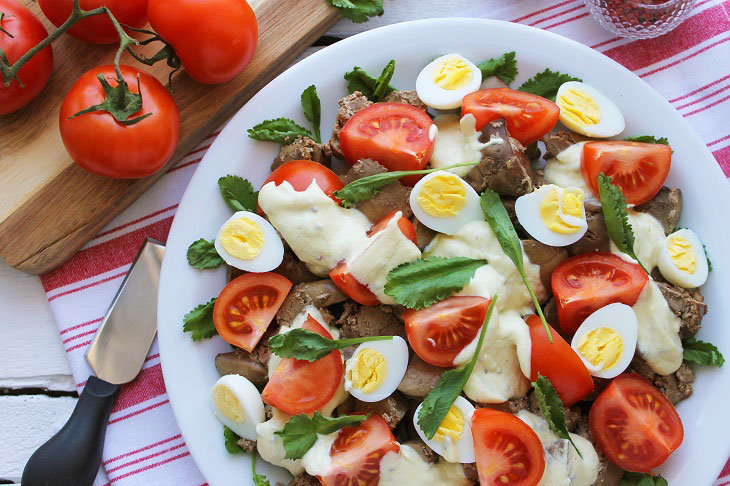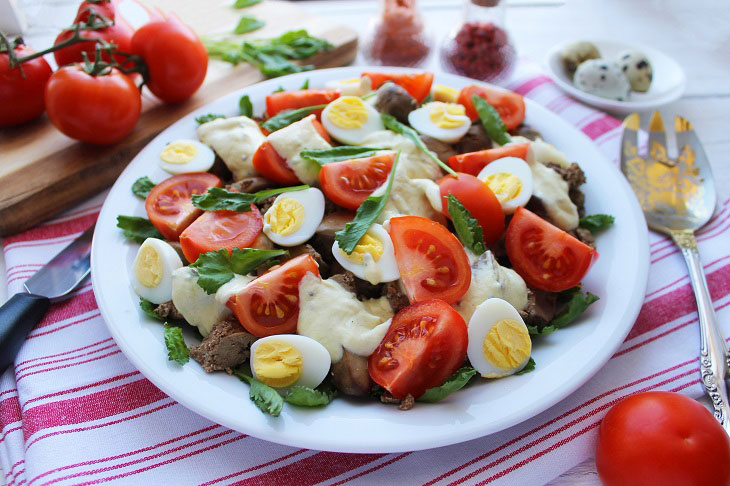 Enjoy your meal!