If you have boiled chicken fillet, and you don't know what kind of salad to make from it, then take note of the recipe for a delicious and rather simple Bride salad recipe. Salad has such a name due to the fact that it is light in color.
Such a salad is prepared from chicken fillet, which must be boiled. You can also use smoked chicken fillet to make a salad. Onions will need to be marinated in vinegar, otherwise, they will be bitter in the salad and can completely ruin its taste.
Serve the Bride salad to the table after it has been in the refrigerator for 30 minutes. During this time, all the ingredients will become the same temperature. A ready-made appetizer is combined with any side dishes, however, you can safely serve it as an independent dish.
Ingredients:
Chicken fillet – 1 half.
Chicken eggs – 2 pcs.
Processed cheese – 1 pc.
Potato – 1 pc.
Onion – 0.5 pcs.
Mayonnaise – to taste.
Salt – to taste.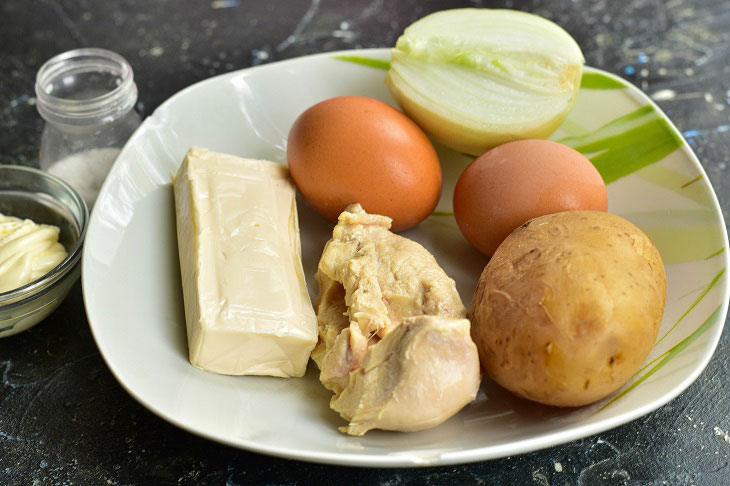 How to cook:
1. Put the chicken fillet in a saucepan, wash it, fill it with water. Set on fire and cook for 25-30 minutes. Add at least ½ teaspoon of salt to the water so that the meat does not taste bland.
Cool the meat, cut it into pieces. Peel the onion and cut into small cubes.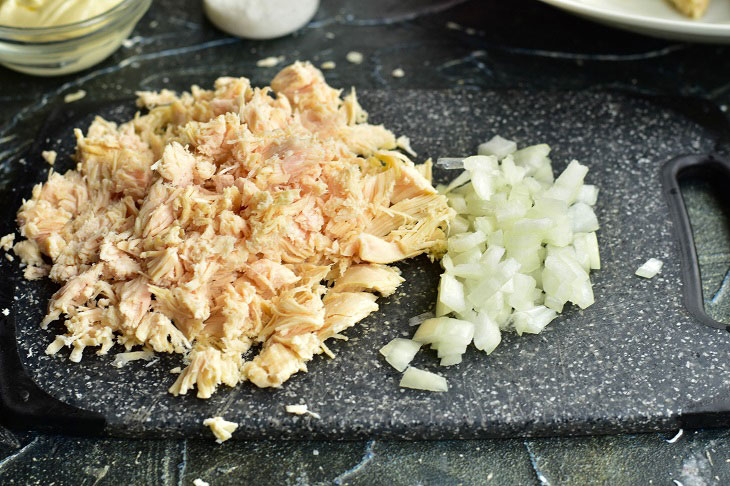 2. Put the onion in a bowl. Add 9% vinegar and the same amount of water. Add a pinch of salt and sugar there. Mix the onion well and leave it for at least 15 minutes.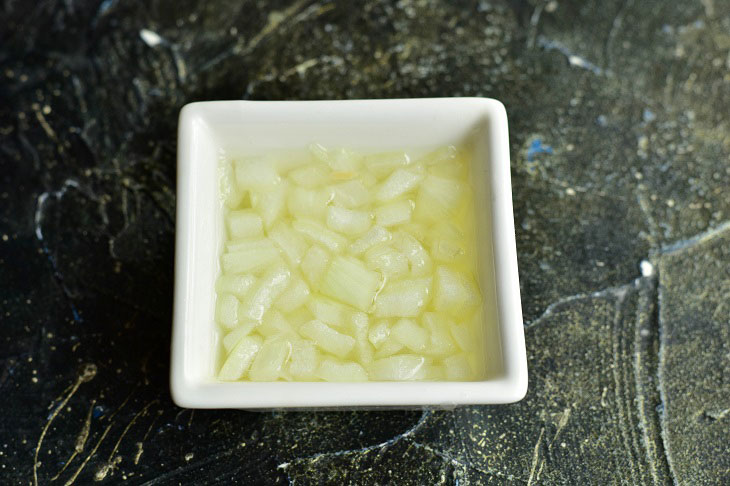 3. Boil chicken eggs for 10 minutes, note the time after the water boils. Then be sure to cool them, pour ice water, peel, cut into cubes or grate on a coarse grater.
4. Boil potatoes for 30 minutes, cool, peel and cut.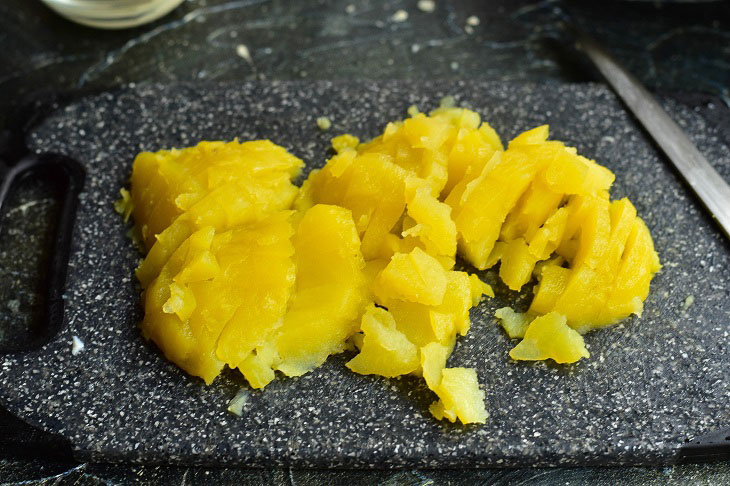 5. Grate the processed cheese.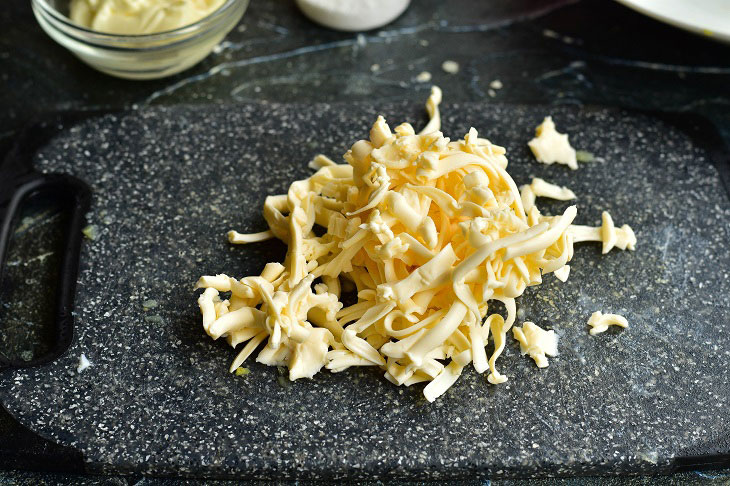 6. Put all the prepared ingredients in a deep bowl.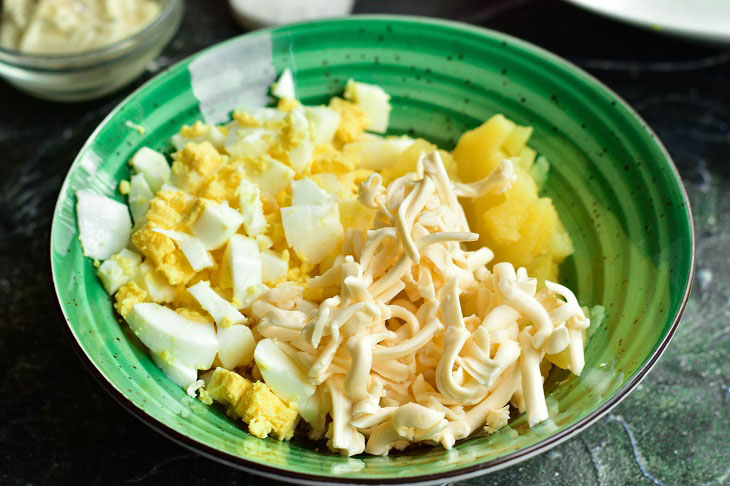 7. Put the pickled onions there, from which be sure to drain the marinade.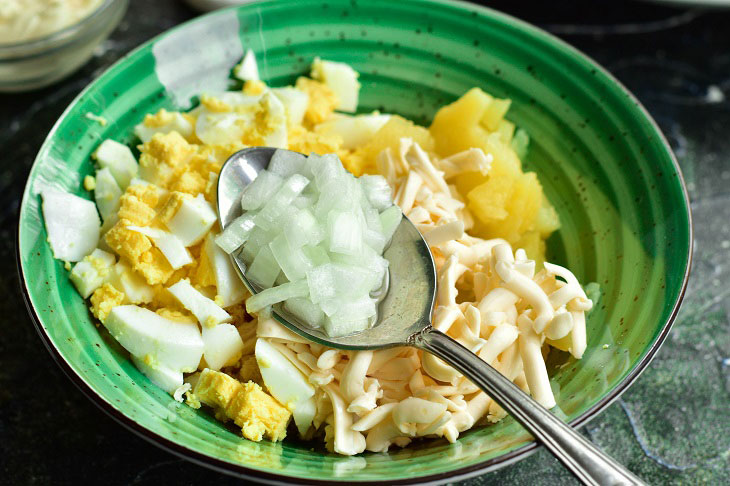 8. Now add mayonnaise and mix the salad well.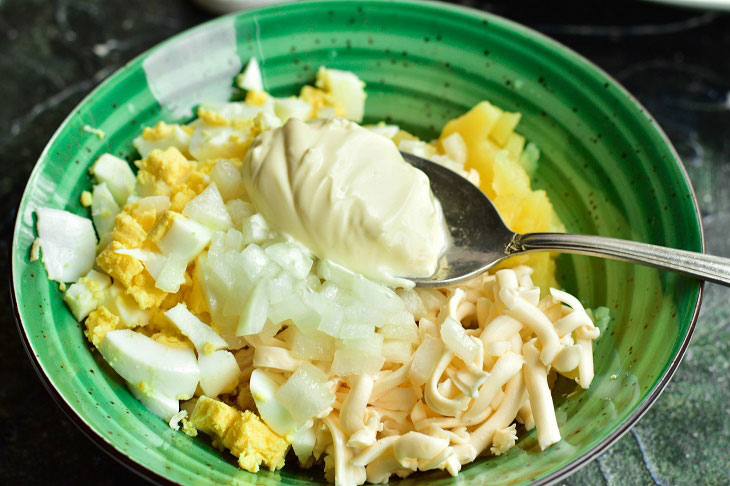 Here is such a salad "Bride" turned out!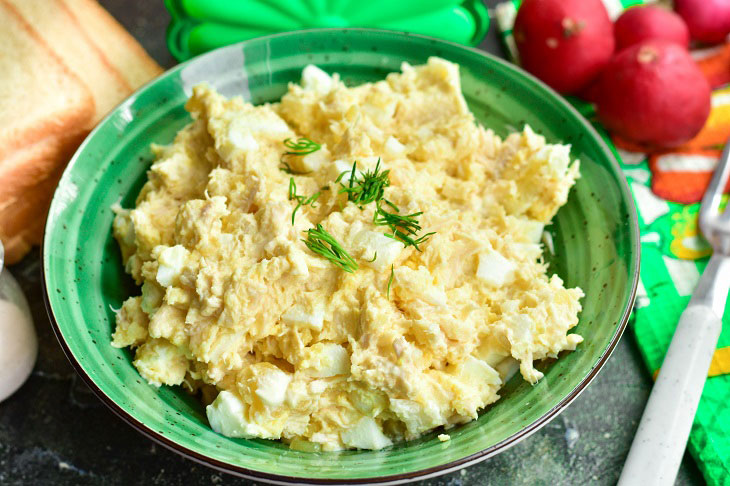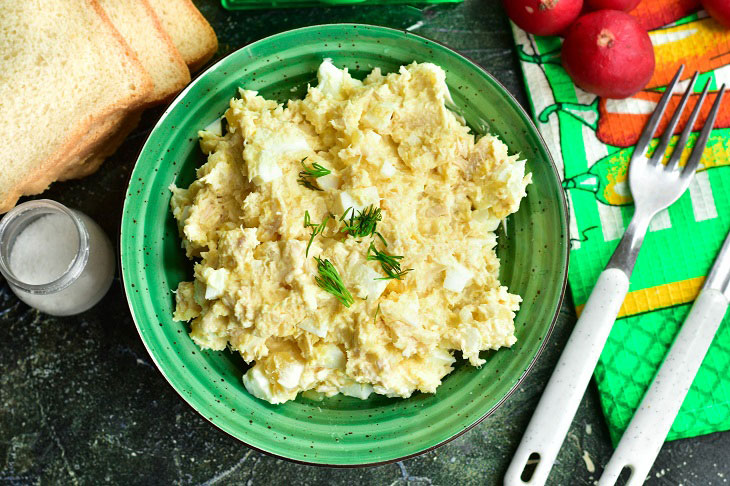 Enjoy your meal!