Often we start looking for healthy and tasty dishes to cook not only for ourselves, but for the whole family. Salad "Brush" will become your favorite dietary salad, which is prepared with cabbage and beets. In addition, you will need a sweet carrot, a little lemon juice and olive oil. If there is no olive oil, replace it with regular sunflower oil.
The salad is prepared without sweeteners, so it will be useful for every1. All vegetables are used raw, so they really work like a "brush" for our body, sweeping away everything bad. Affordable and inexpensive recipe in front of you.
Ingredients:
White cabbage – 200 g.
Raw beets – 100 g.
Raw carrots – 100 g.
Lemon juice – 1.5 tbsp. l.
Olive oil – 2 tbsp. l.
Salt, pepper – to taste.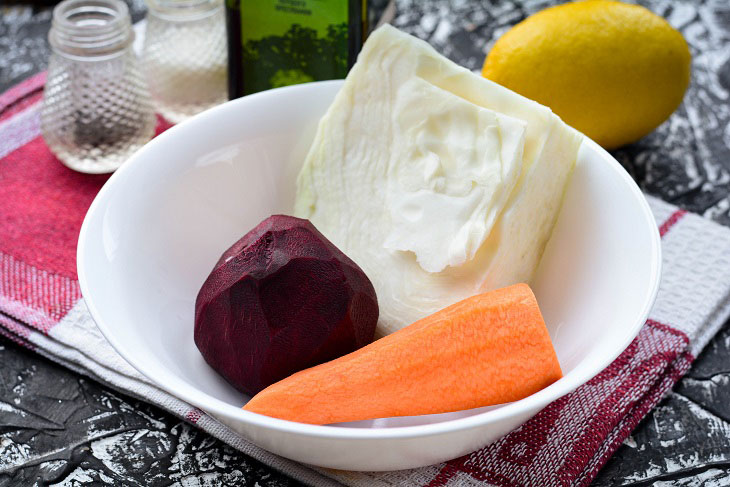 Cooking:
1. Remove the upper leaves from the cabbage, the rest is clean and does not need to be washed. Chop cabbage into thin strips.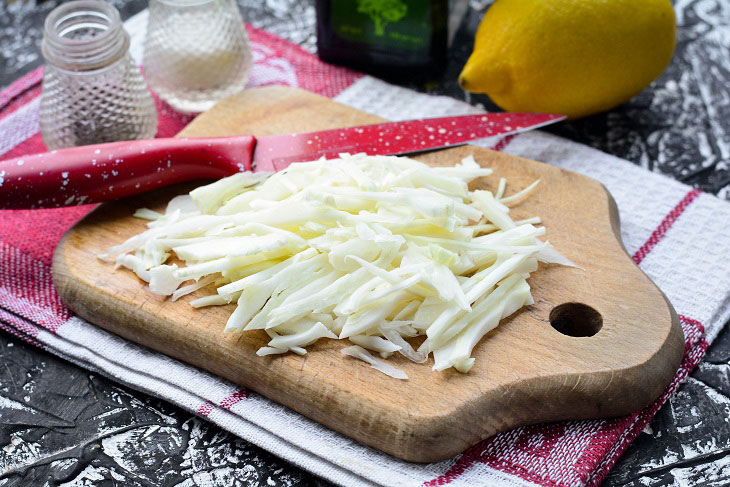 2. Peel the carrot and grate it to make thin shavings.
Juicy and sweet carrots are a great vegetable for any salad, so buy fresh carrots that are sure not to be limp and dry.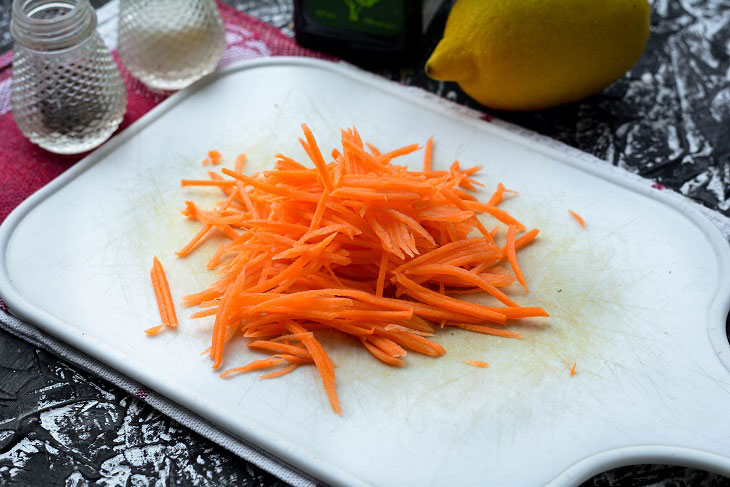 3. Peel raw beets and grate on the same grater – thin chips are just right for today's dish. It is better to buy beets for color – it should be maroon – then its taste will be sweet and rich.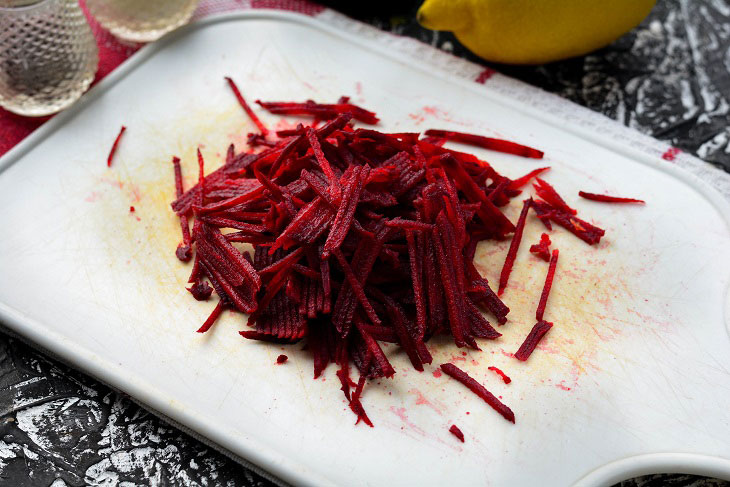 4. Put the chopped components in a bowl – cabbage, beets and carrots.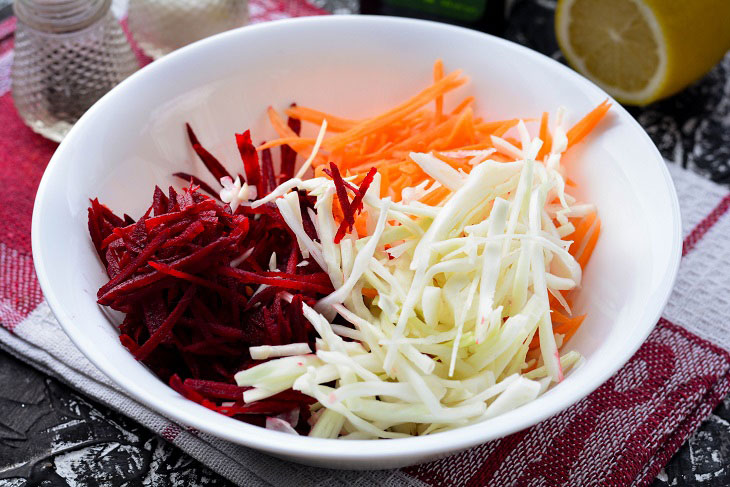 5. Pour the lemon juice over the salad.
You can use both fresh lemon and ready-made store-bought concentrate, only then slightly reduce its amount so as not to acidify the salad.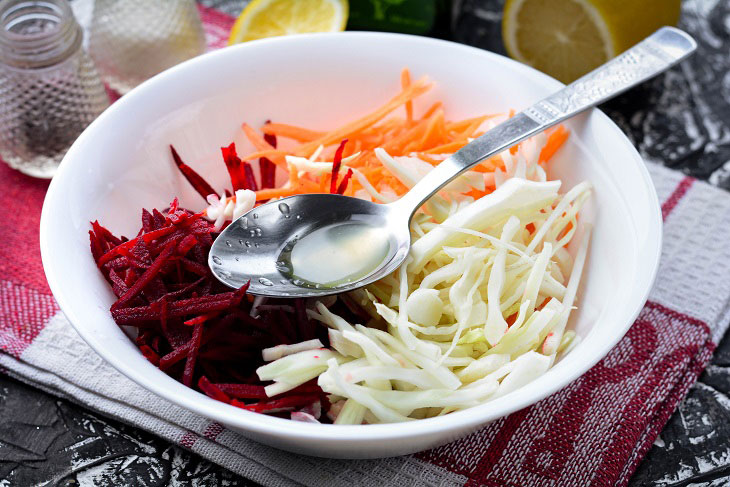 6. Add vegetable oil to the salad, you can add spices to taste.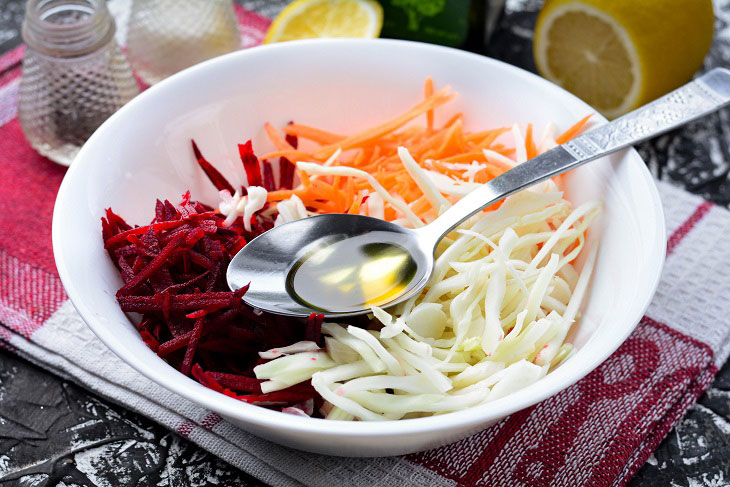 7. Mix all the ingredients so that the vegetables begin to give their juice. Put the salad in the refrigerator for 30-40 minutes – it will infuse and it will turn out even tastier.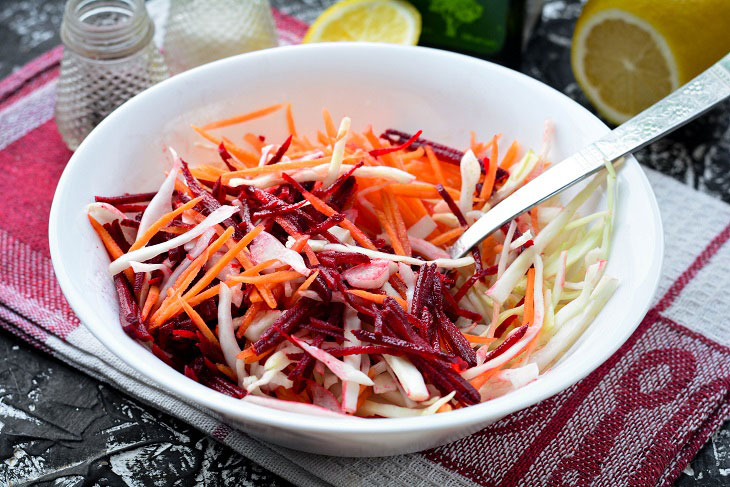 Ready salad "Brush" to serve. It will be a great solution for lunch or a light dinner.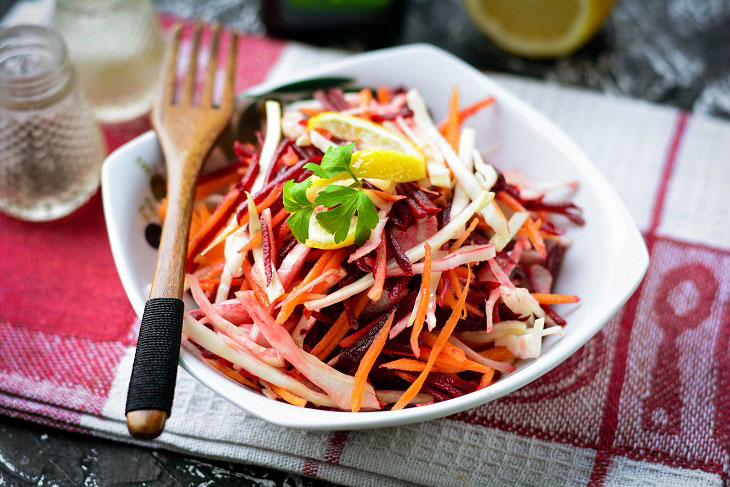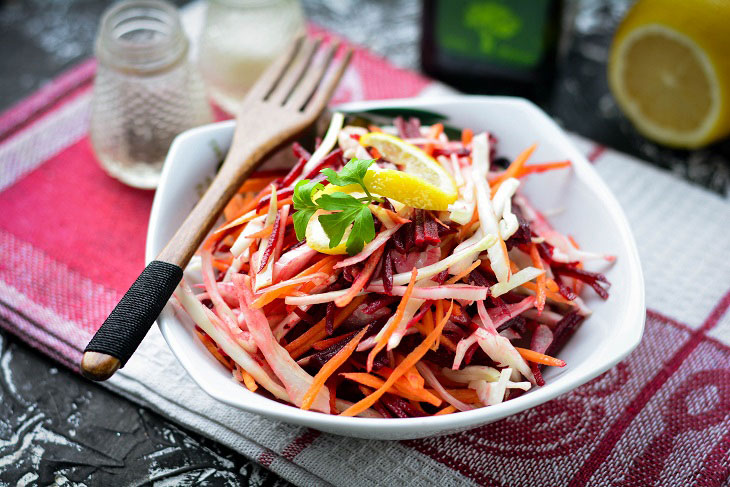 Enjoy your meal!