Salad "Brush" with pomegranate is just a vitamin "Klondike" that can be prepared in just 15 minutes. In principle, the composition may be different depending on what products are available. Carrots, beets, cabbage, celery root, apples are often added to such a salad. For dressing, vegetable oil mixed with lemon juice is ideal – a citrus note will be very appropriate. The salad will be tastier if you use sweet apples, sweet pomegranate and sweet beets. Then the lemon juice just balances the sweetness.
Ingredients:
Apple – 1 pc.
Carrot – 1 pc.
Beets – 1 pc.
Pomegranate seeds – 2 handfuls.
Salt – 1 pinch.
Lemon juice – 1 tbsp. l.
Vegetable oil – 2 tbsp. l.
Parsley (dill) – 2-3 sprigs.
Cooking time: 15 minutes. Servings Per Container: 2-3.
Cooking:
1. Wash sweet or sour-sweet apple. If necessary, the peel can be cut off. Then cut the apples into strips or grate. Put in a salad bowl.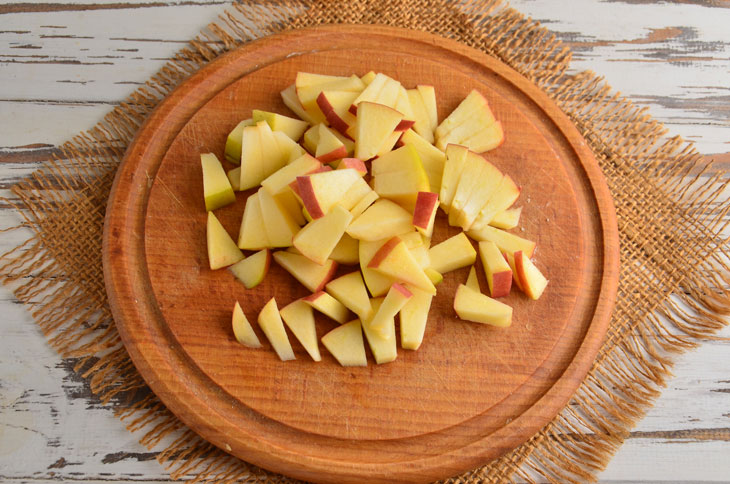 2. Next is the turn of carrots – it is advisable to use a juicy and sweet root crop. Peel it with a vegetable peeler, wash and grate. Send in a bowl to the apple.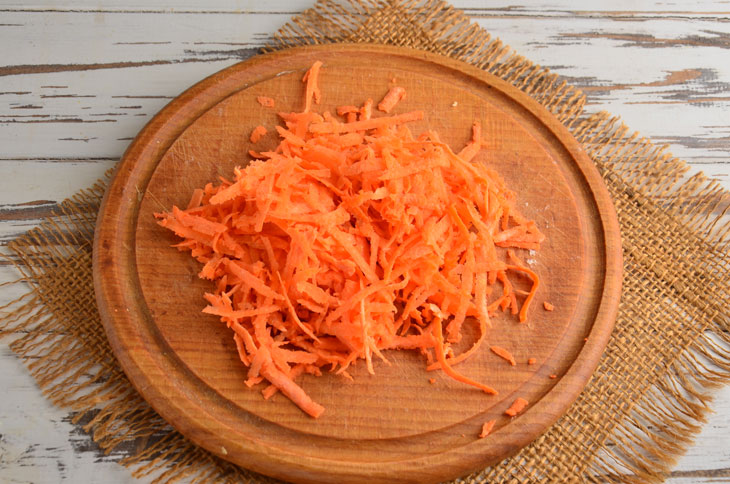 3. Beets also need to be peeled, then grated.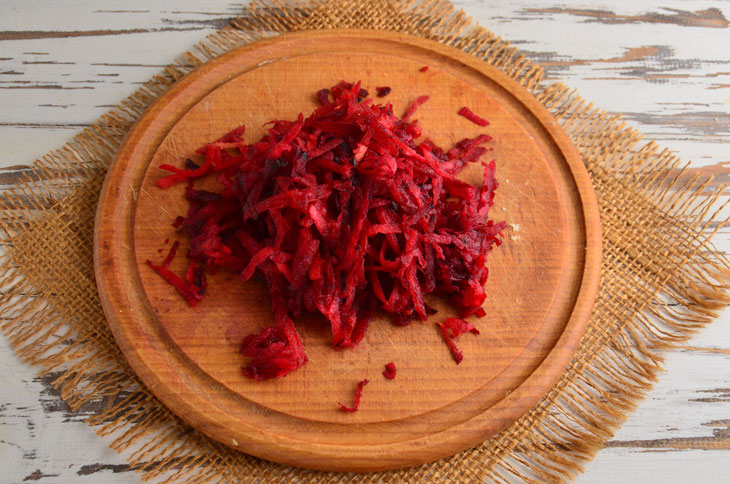 4. All prepared ingredients must be in a salad bowl. If desired, you can also add sweet onions – it must be cut into strips or half rings.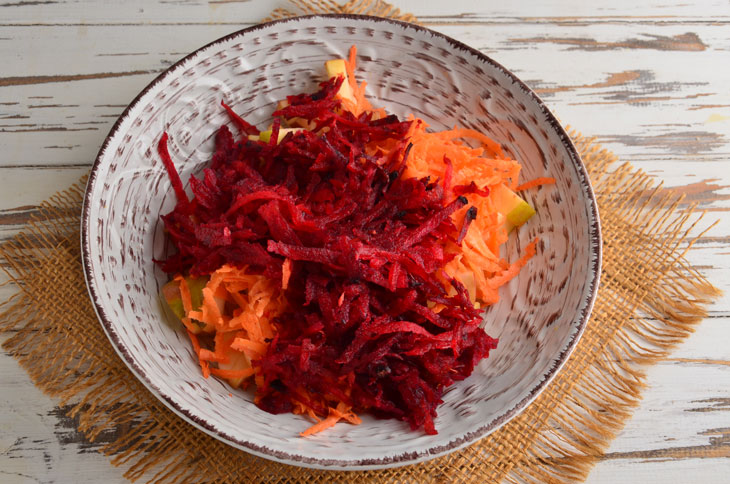 5. Put pomegranate seeds in a salad bowl, avoiding dried and spoiled elements.
6. Now season the salad with vegetable oil and lemon juice.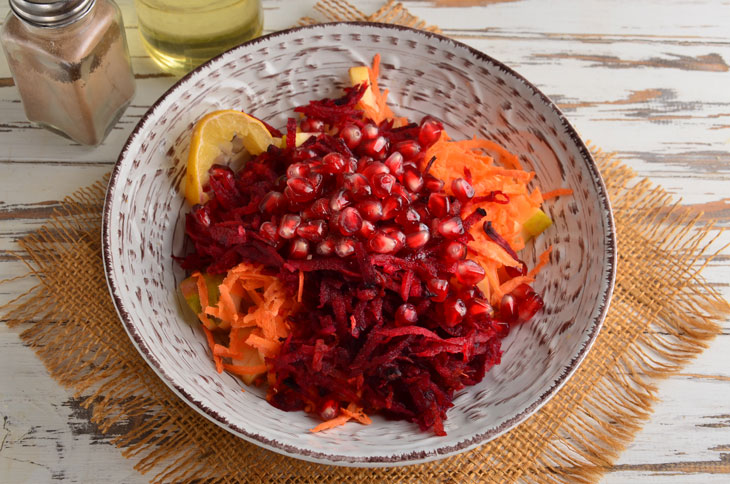 7. Lightly salt the dish, mix and let it stand for a while, soak in lemon juice.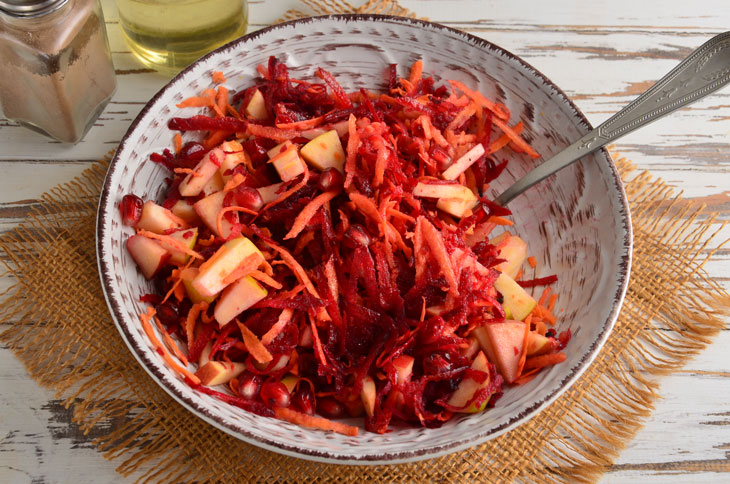 For serving, portioned bowls or a large bowl are suitable. Garnish each serving with fresh herbs before serving.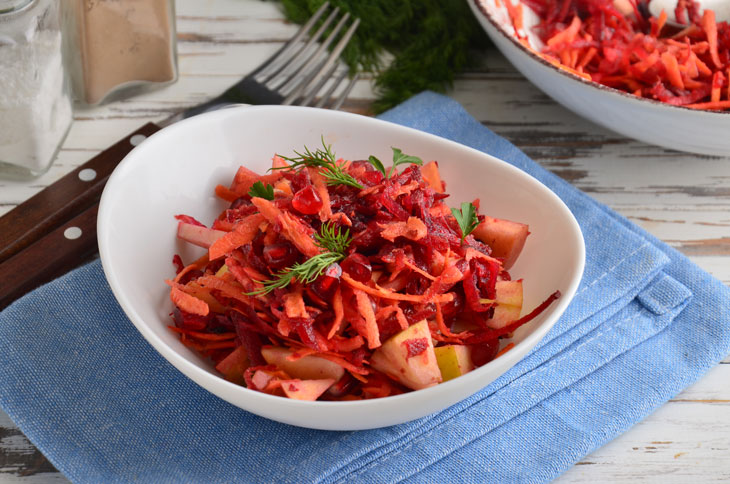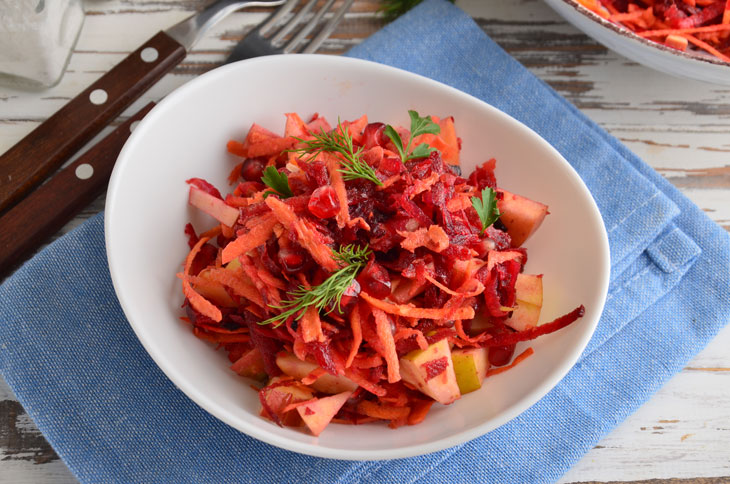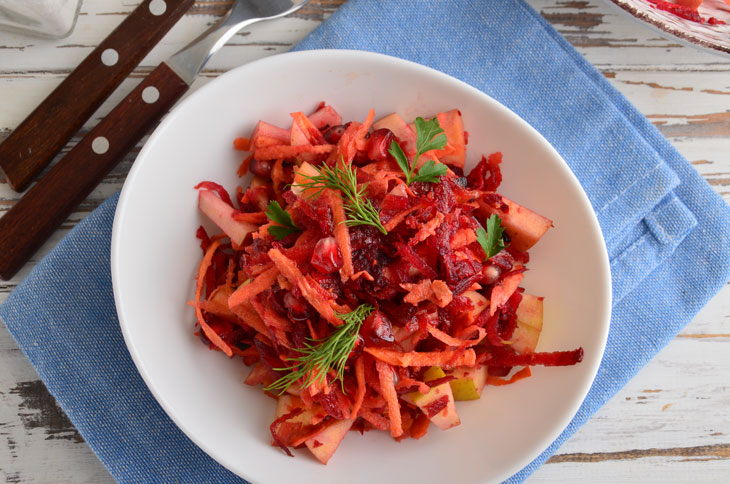 Enjoy your meal!