Layered salad French mistress is very convenient to cook in small glass or ceramic bowls. The first option is ideal for serving on a festive table, as all layers of the salad will be visible.
The combination of products is quite original, but the ingredients harmonize well. Choose good quality pitted raisins and sweet juicy oranges for a salad – then success is guaranteed.
Ingredients:
Raisins – 2 handfuls.
Bulb (small) – 1 pc.
Chicken meat – 250 g.
Mayonnaise – 60 g.
Orange – 1 pc.
Carrot – 1 pc.
Hard cheese – 70 g.
Vegetable oil – 15 ml.
Walnuts – 4-5 pcs.
Fresh herbs – 2-3 sprigs.
How to cook:
1. First of all, you need to sort out the raisins, get rid of the damaged elements and cut off the tails.
Raisins should be pitted.
Rinse it and pour boiling water for a quarter of an hour.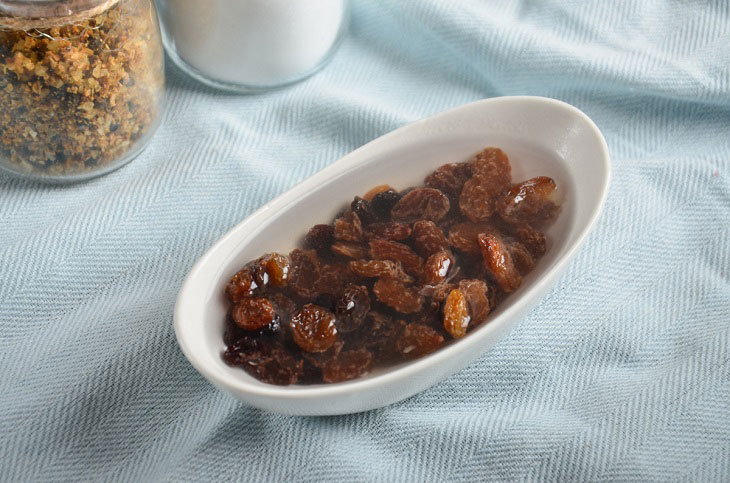 2. Peel and cut the onion into thin strips.
To get rid of bitterness, pour boiling water over the onion for a quarter of an hour.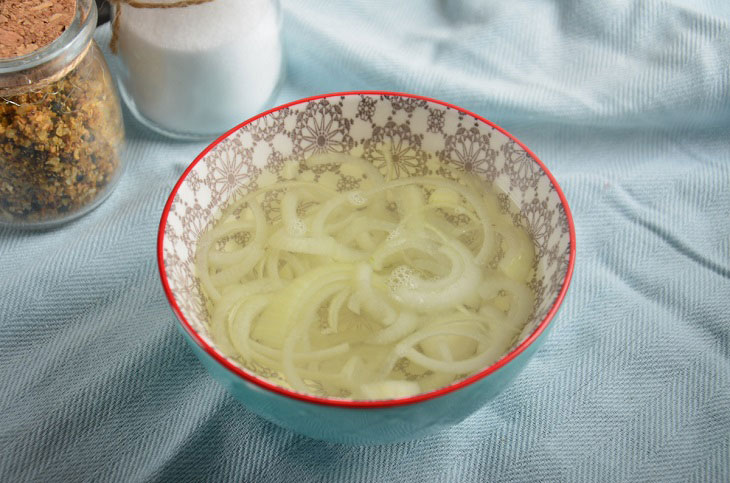 3. It is better to cook chicken meat in advance, in salted water, with spices. Then cool the meat and chop into thin strips.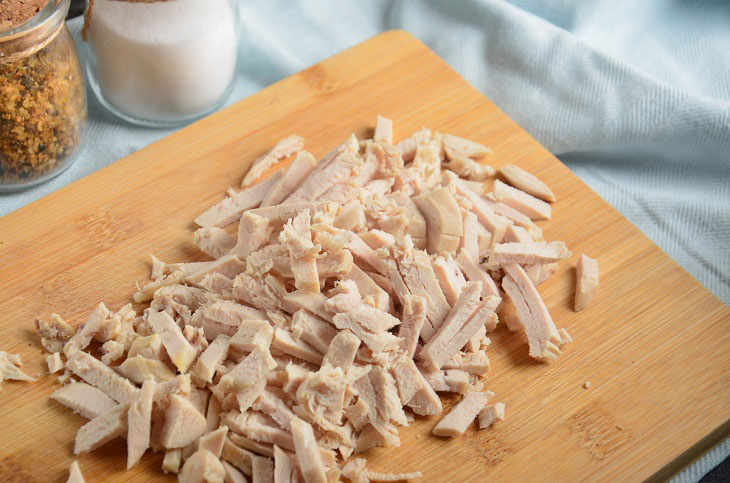 4. Put the fillet straws in the first layer in a bowl or salad bowl. Tamp and make a grid of mayonnaise.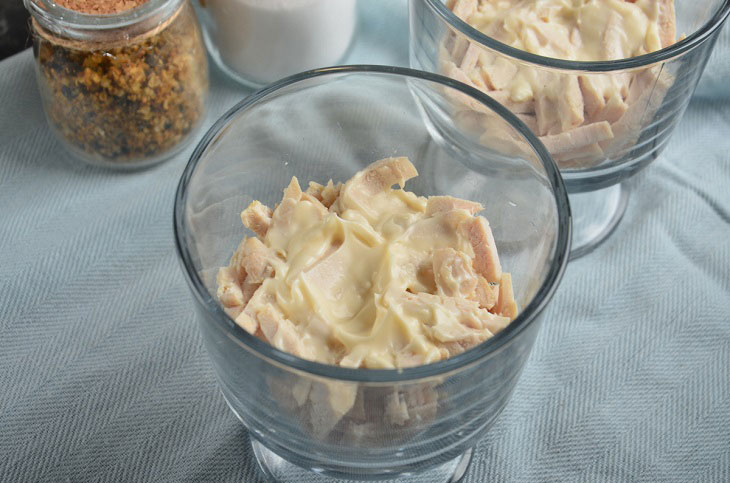 5. Remove the onion that has lost its bitterness from the water and squeeze it out, put it on top of the chicken layer.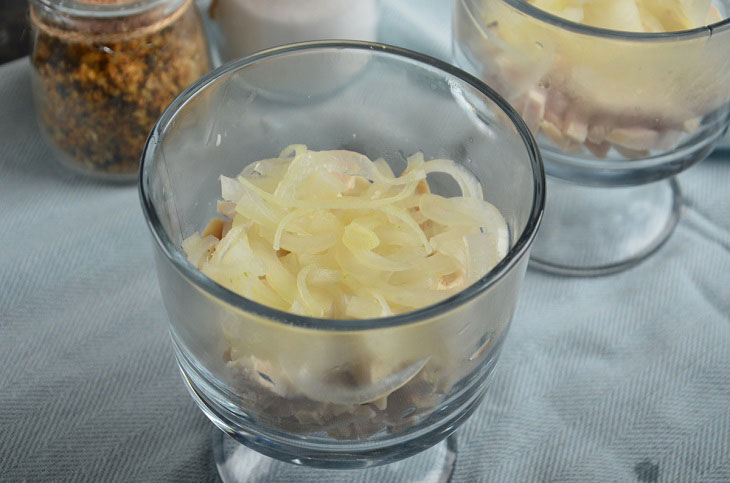 6. Peel and grate medium-sized carrots. Fry the vegetable in vegetable oil for 4-5 minutes, until soft.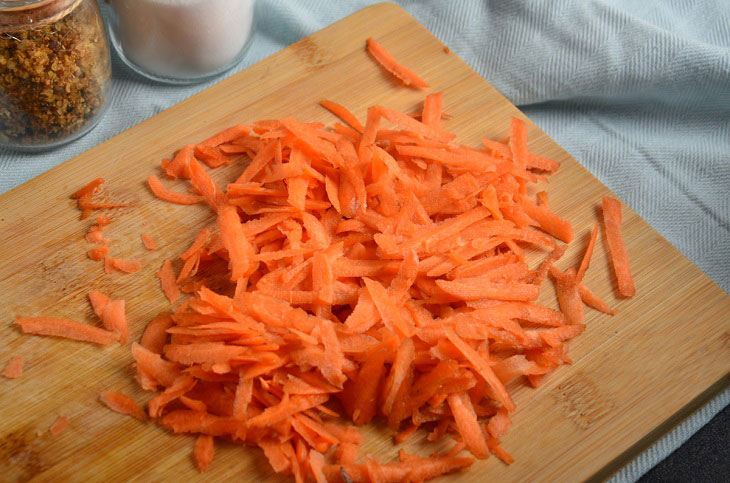 7. Put the raisins on top of the onion layer. This layer does not need to be greased with mayonnaise.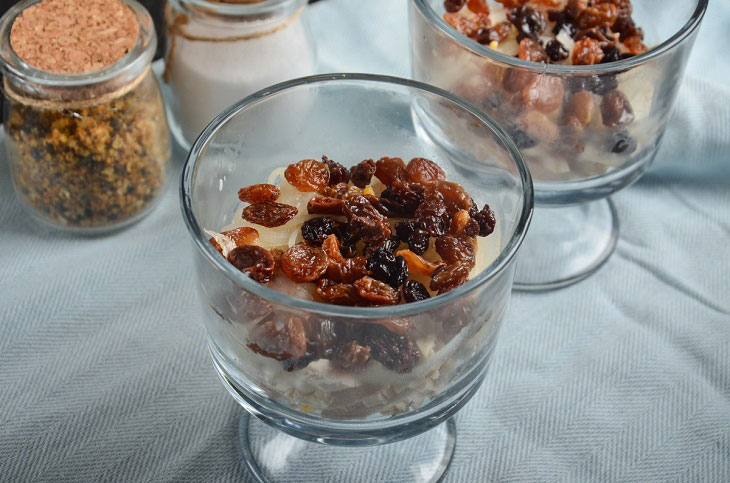 8. Next, you need to lay out the fried carrots, smooth and grease with mayonnaise.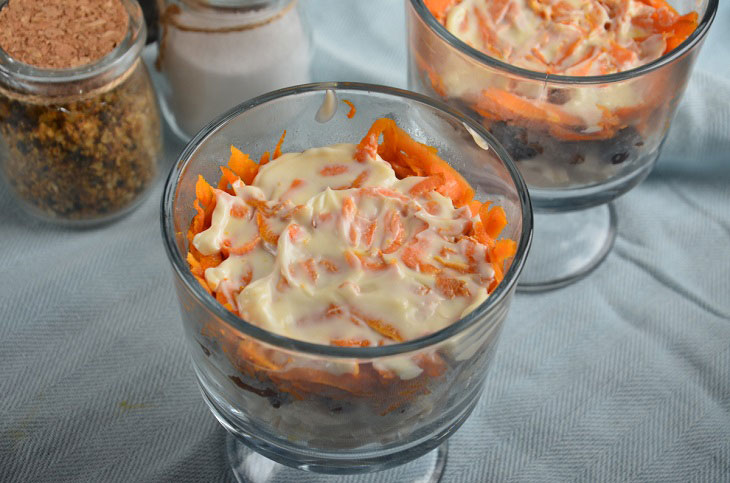 9. Grate hard cheese on a fine or coarse grater, form the next layer out of it, tamp and make a mayonnaise net.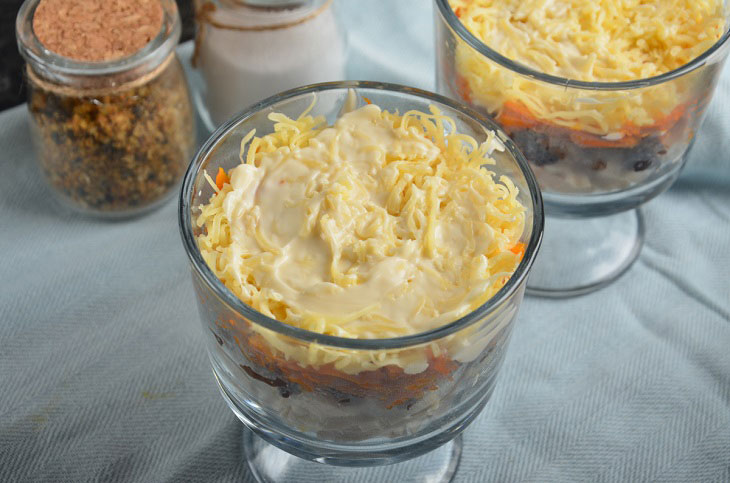 10. Chop the walnut kernels with a knife and arrange in bowls.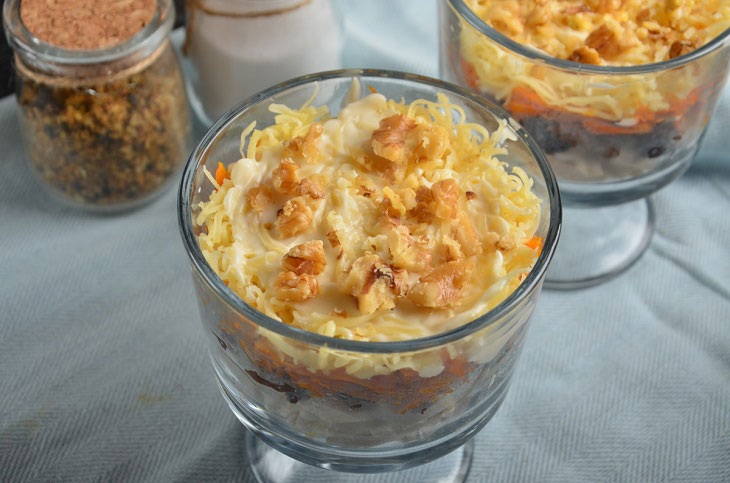 11. Peel the orange, cut the slices into pieces and make the final layer. Send the salad to a cold place for an hour.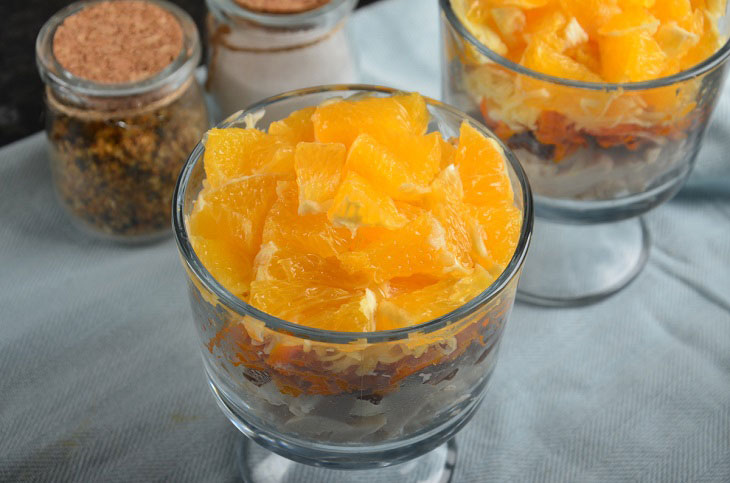 Before serving, each serving should be decorated with fresh herbs – parsley or basil.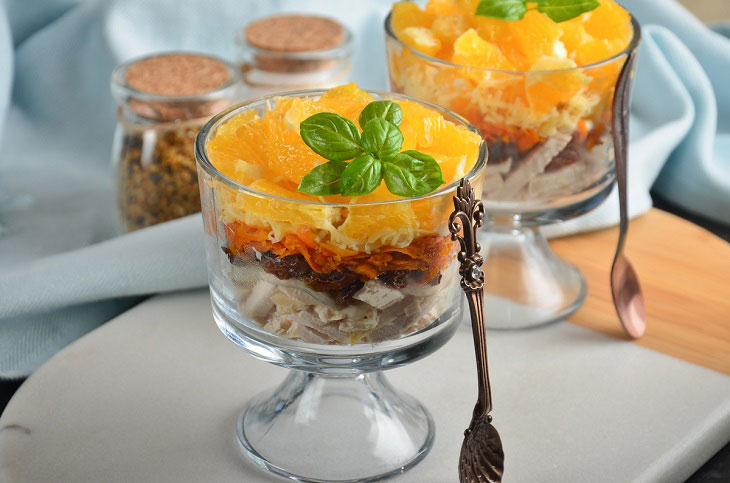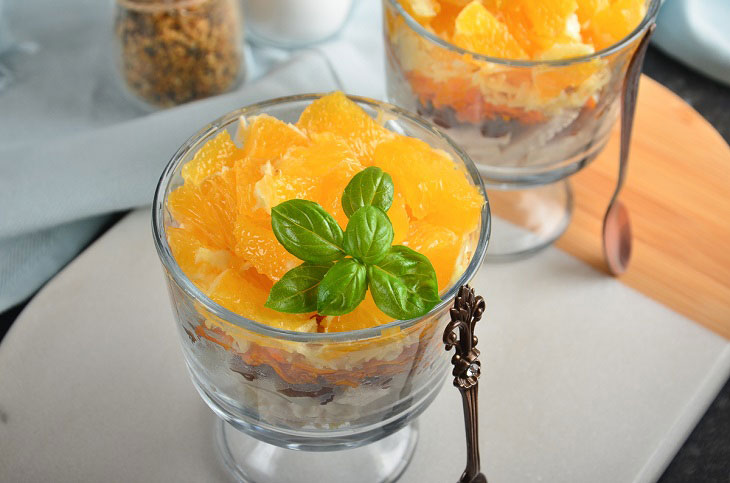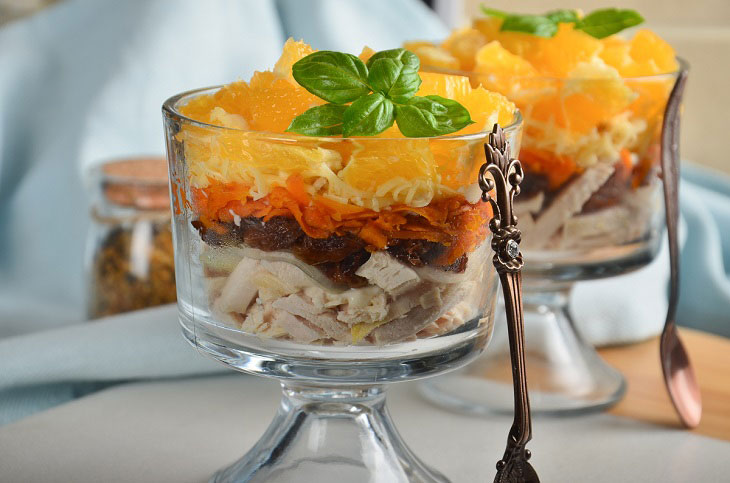 Enjoy your meal!