Stolichny salad with chicken and crab sticks is very similar in composition to the popular classic dish, however, there are obvious differences. Preparing the dish is simple, despite the fact that the list of ingredients is not so small.
To make the salad really tasty, pay due attention to the choice of each ingredient. That is, crab sticks must be of a proven brand, just like green peas – a low-quality product can be, first of all, tough.
Ingredients:
Crab sticks – 4-5 pcs. Chicken fillet
Chicken fillet – 120 g.
Potato (large) – 1 pc.
Carrot – 1 pc.
Green peas – 100 g.
Pickled cucumber – 1 pc.
Chicken eggs – 1-2 pcs.
Fresh herbs – 4-5 branches.
Mayonnaise – 2 tbsp. l.
Salt – 3 pinches.
Spices – 3 pinches.
How to cook:
1. Crab sticks can be bought chilled. Defrost frozen food at room temperature. After freeing the sticks from the cellophane shell, finely chop and put in a deep salad bowl.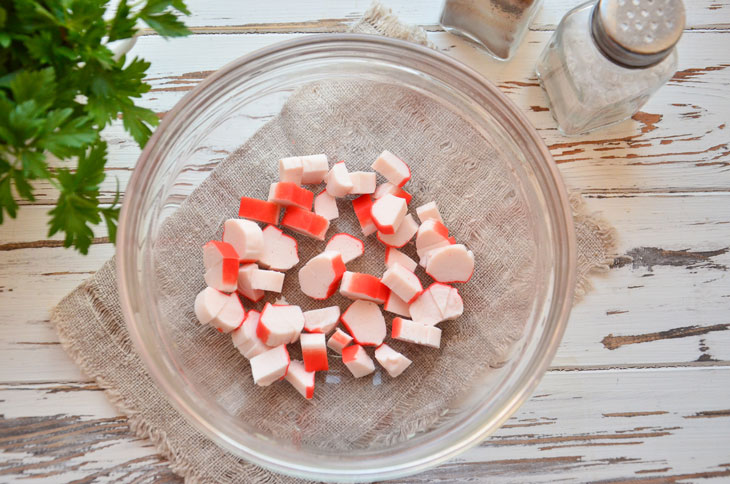 2. Boil potatoes and carrots "in uniform", then cool and peel. Cut the potatoes into small cubes, put in a salad bowl.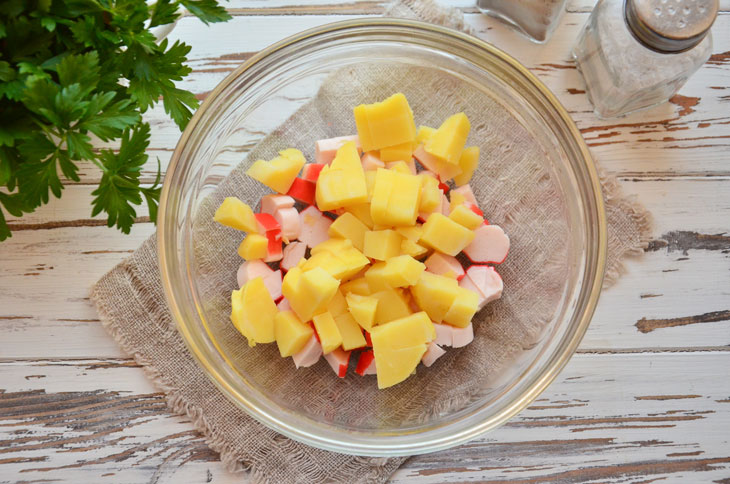 3. Transfer the desired amount of canned peas to a bowl.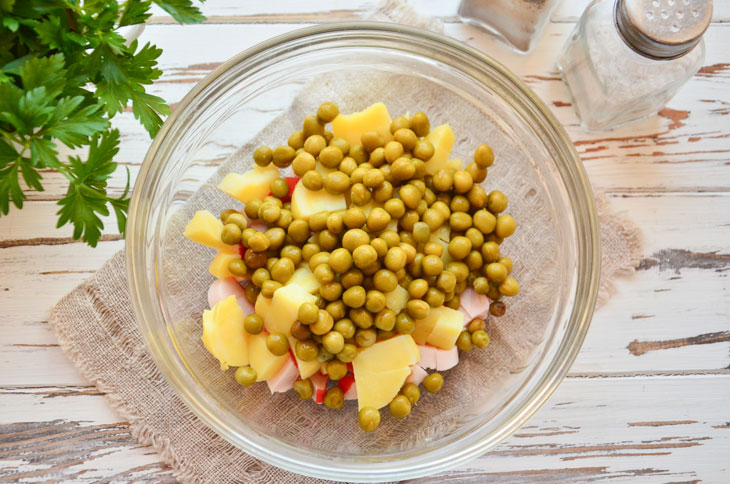 4. Pickled or sour cucumber is suitable for salad, chop it into cubes, add to the salad. Peel the hard-boiled chicken egg, cut it in the same way and send it to the rest of the products.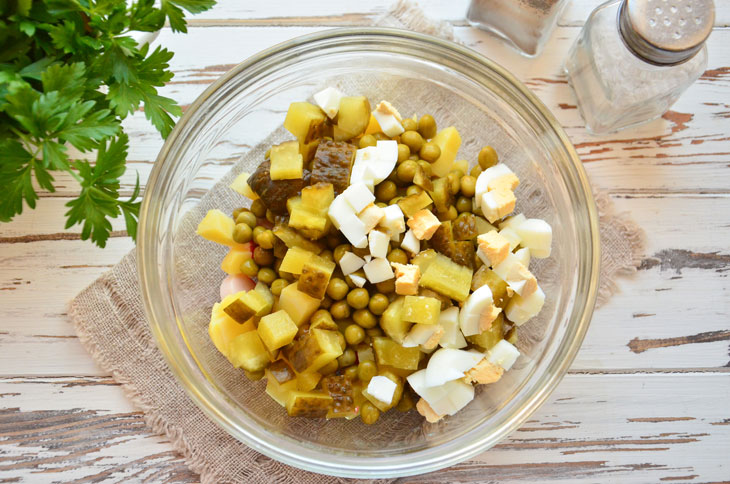 5. Chop the carrots into small cubes, put in a salad bowl.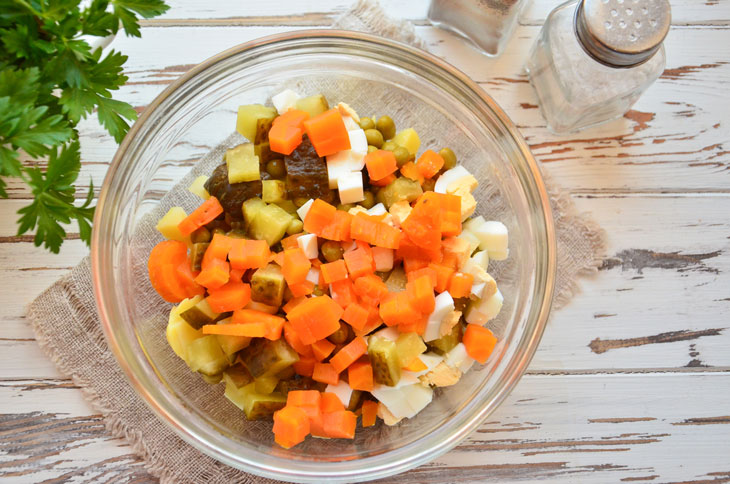 6. Cut the boiled chicken into small pieces, send to a bowl along with chopped parsley.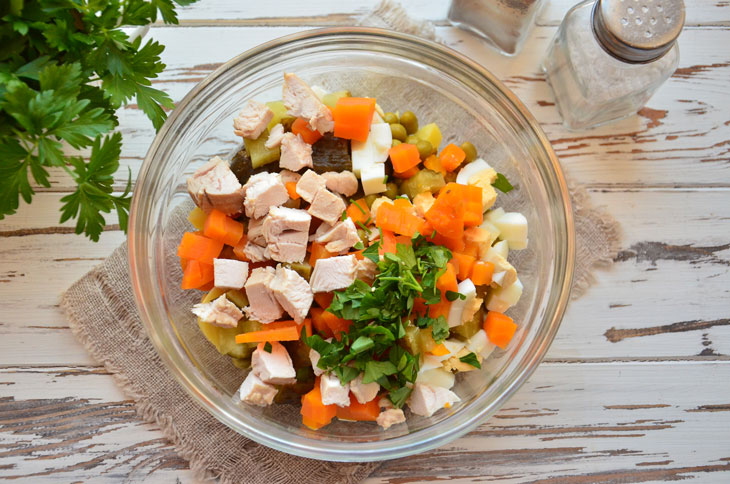 7. Salt the salad and add spices, season with mayonnaise or other dressing.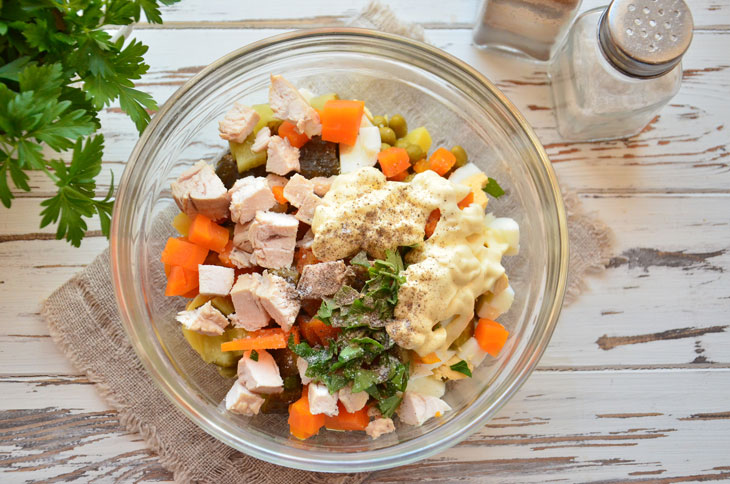 8. Mix all the ingredients with a large spoon, be sure to taste for salt and pepper before serving.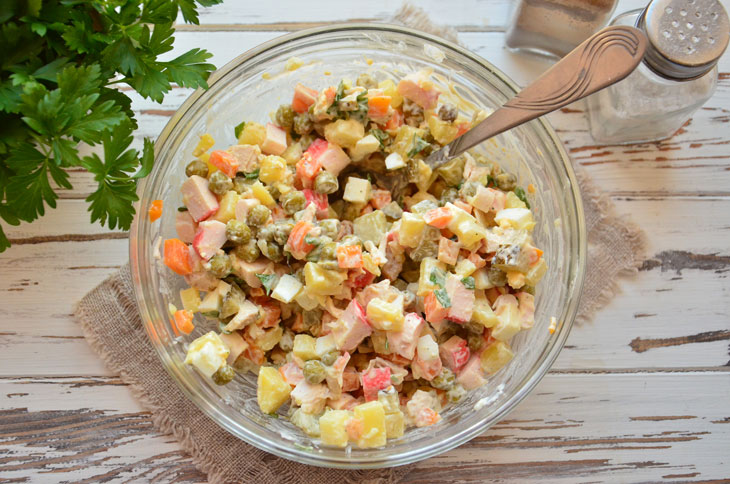 For original serving, you can use special culinary forms. Portions can be additionally decorated with fresh herbs before serving.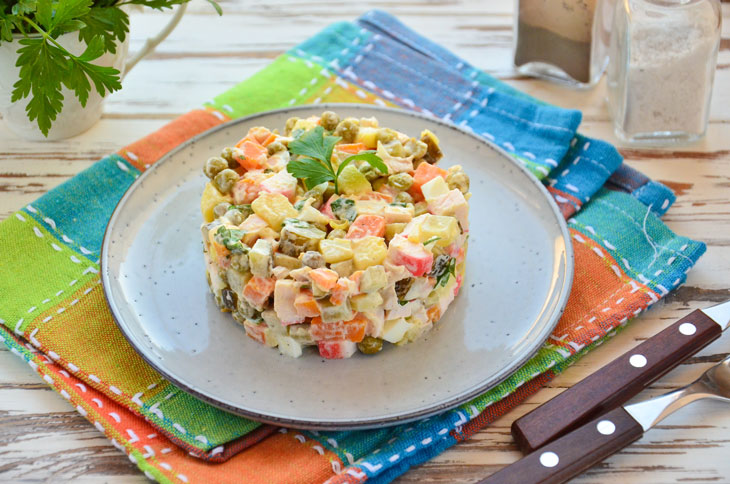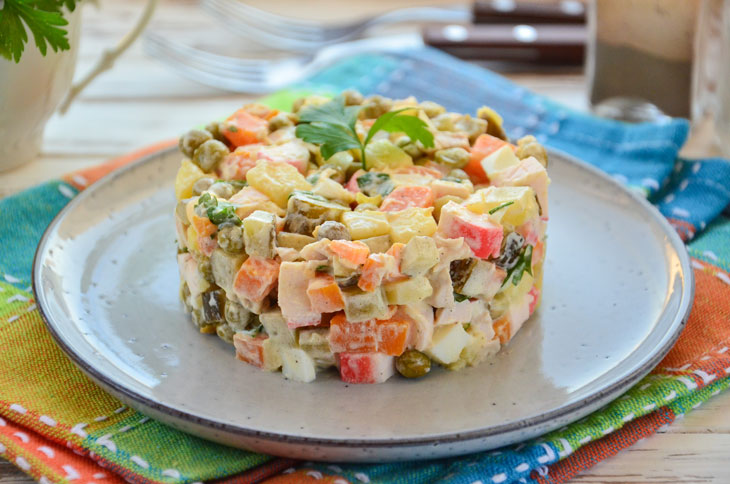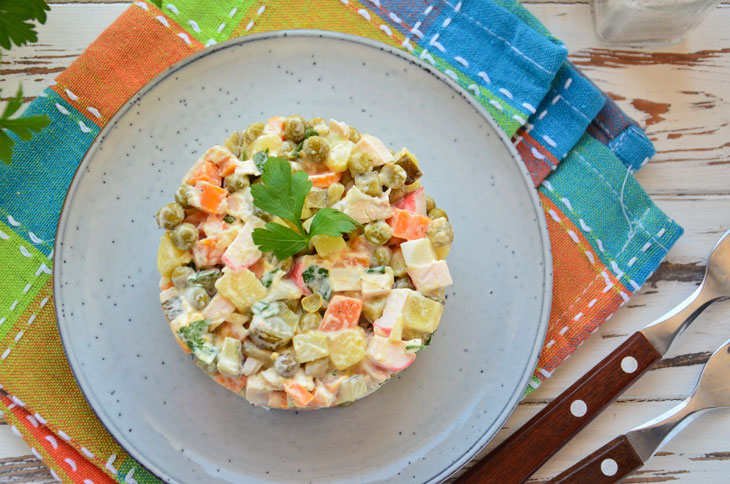 Enjoy your meal!