Students and retirees are the most inventive people in the world. They come up with thousands of ways to live without m1y in a foreign country, how to cook dinner from 1 carrot slice of cheese and, of course, how to make a feast from the leftovers from the day before a scholarship or pension.
We offer you a recipe for student salad, which has very approximate proportions and composition. The dish is prepared quickly, nothing needs to be boiled for it. Any1 can do the recipe. As a meat base for the recipe, they take sausage of any kind, boiled meat from broth, pieces of bacon or ham. For satiety, the recipe uses crackers, canned peas, corn, beans or boiled rice. As a vitamin base, any greens or Beijing cabbage leaves are suitable. For brightness, you can add fresh tomato or bell pepper to the salad. Dressing – mayonnaise, sour cream, not sweet yogurt. The salad turns out very tasty, it can be served for lunch or for a small celebration.
Ingredients:
Green peas – 65 g.
Lettuce leaves – 4 pcs.
Spinach – 8 g.
Tomatoes – 100 g.
Mayonnaise – 30 ml.
Mayonnaise with mustard – 20 ml.
Black bread – 1.5 slices.
Dill, parsley – 5 g.
Smoked sausage – 130 g.
Pepper – to taste.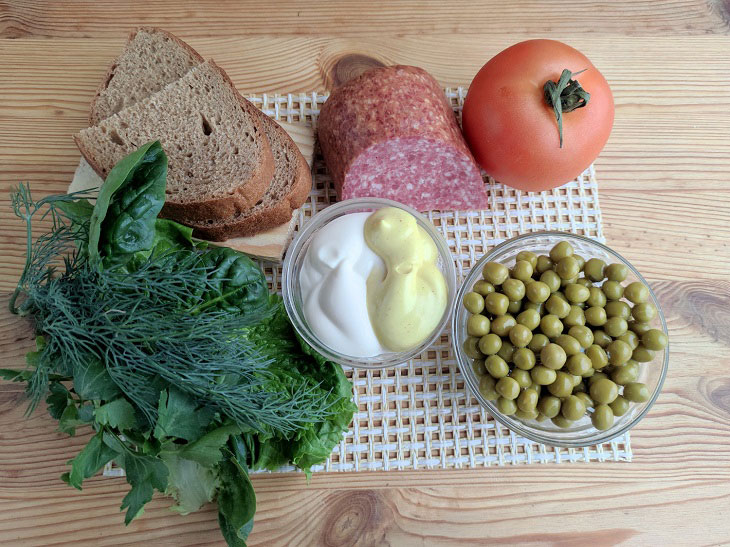 How to cook:
1. Cut the crusts off the bread. Cut the crumb into small cubes, drizzle with oil and dry them in a pan until crusty.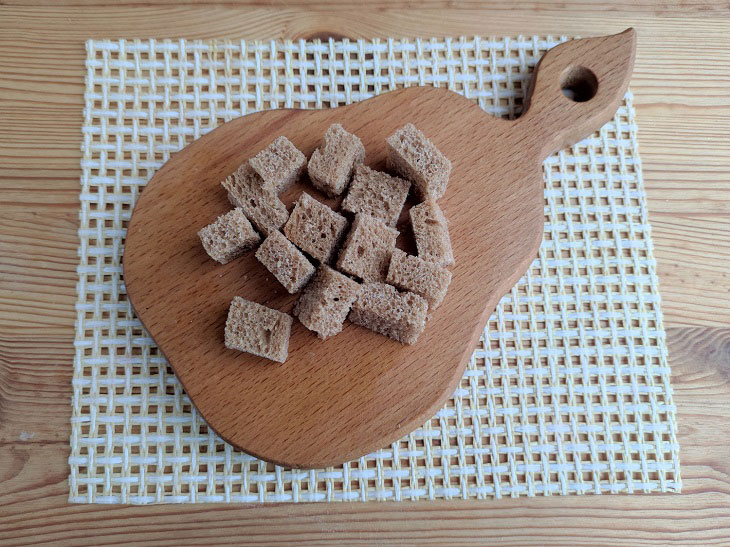 2. Tear lettuce leaves and spinach with your hands into several pieces. Chop the parsley and dill. Place greens in a bowl.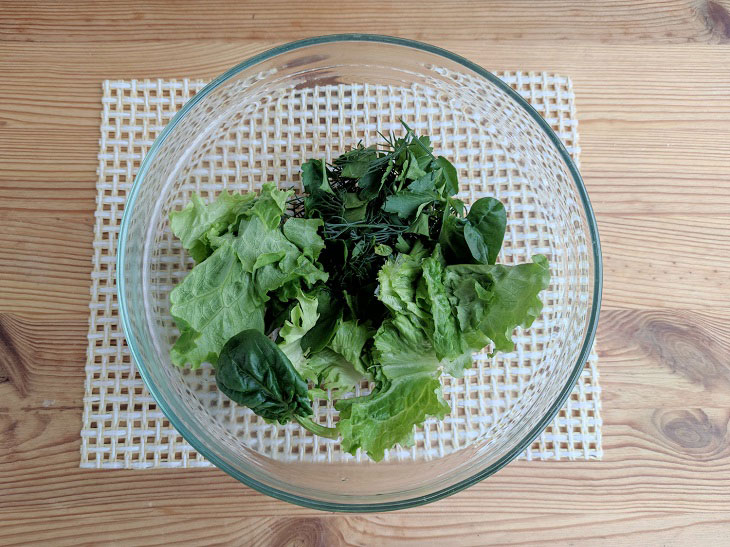 3. Remove excess liquid from peas, lay it on top of the leaves.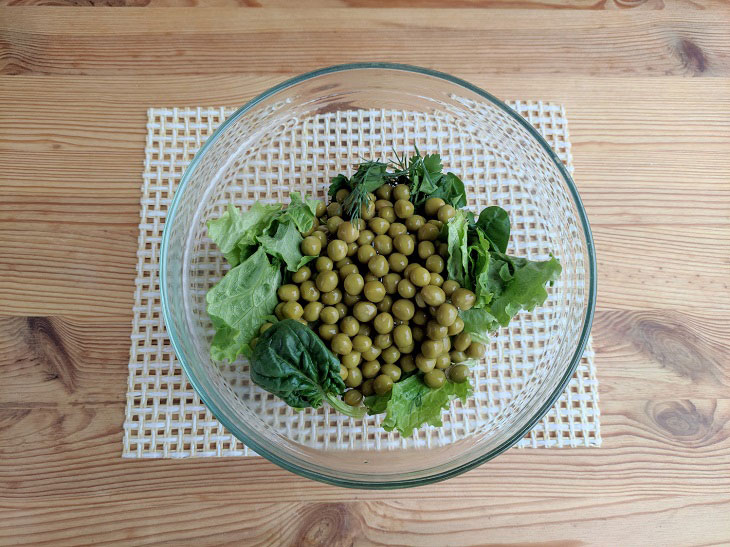 4. Remove skin from sausage and cut into small pieces. Add sausage to the rest of the salad ingredients.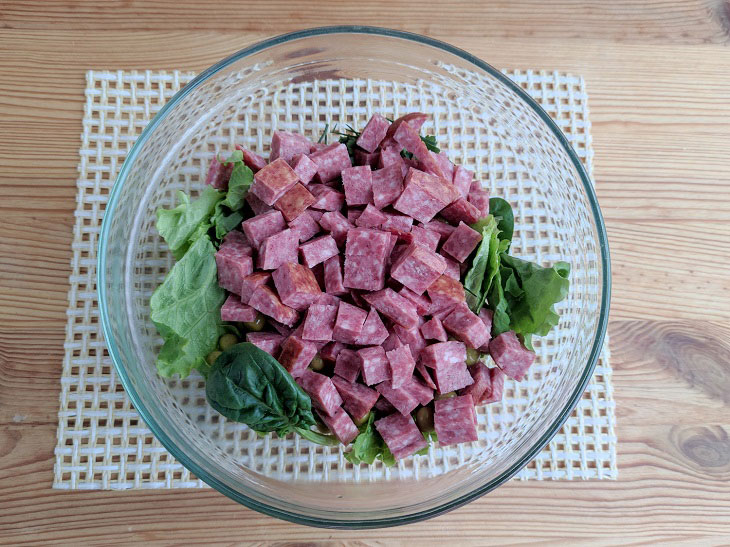 5. Remove the sepals and seeds from the tomato. Cut the tomato pulp in the same way. Place chopped tomatoes in a bowl.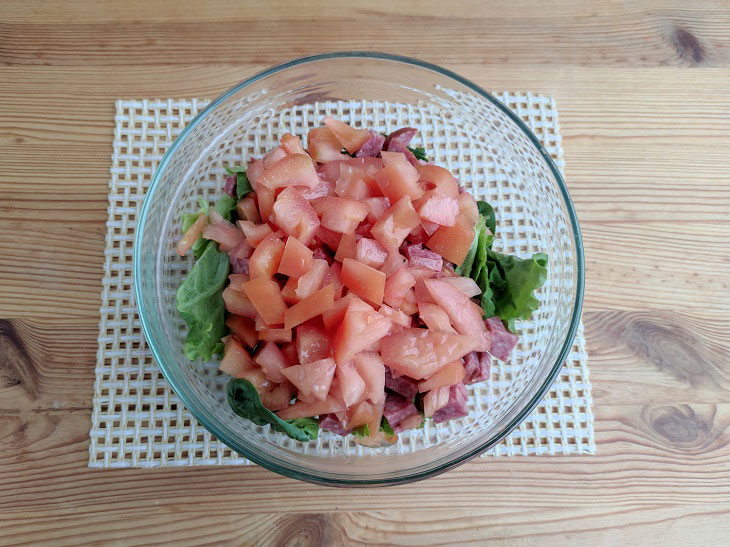 6. The dish is not salted. Salad pepper, add mayonnaise and mayonnaise with mustard. Stir the dish. Leave the salad for a quarter of an hour.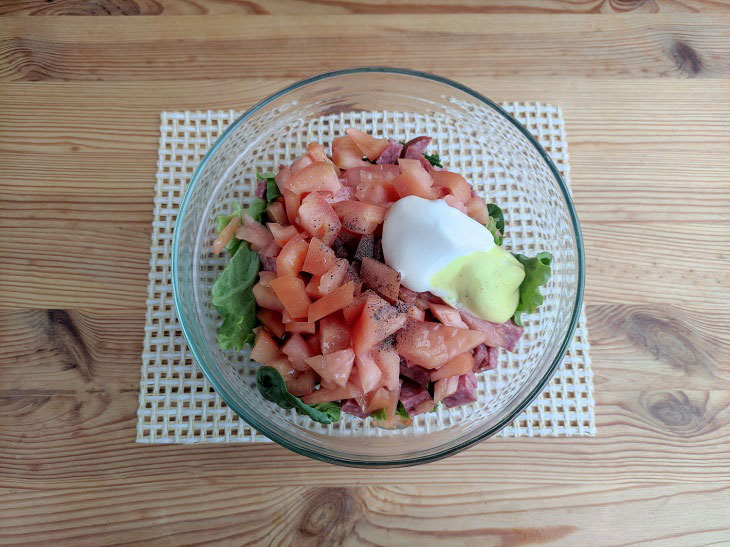 7. Put the student salad in a deep plate for serving, sprinkle with breadcrumbs and serve immediately.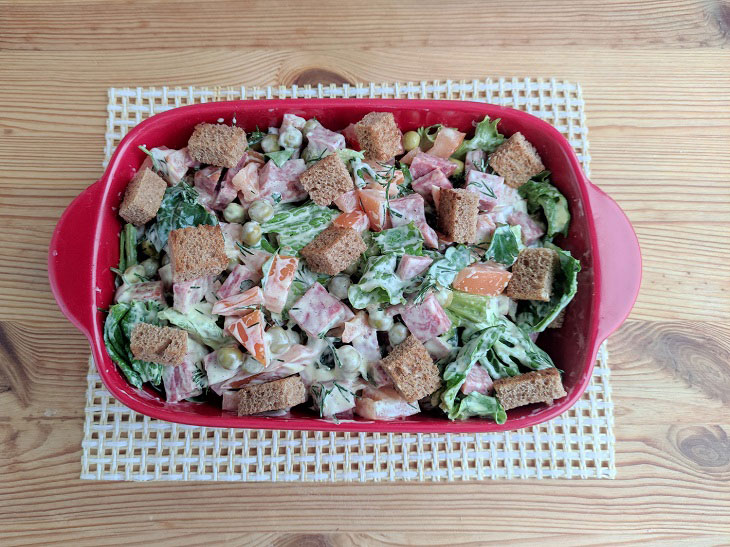 A delicious hearty dish made from products that were found in the house will surely please every1. The recipe will come in handy in case of unexpected guests.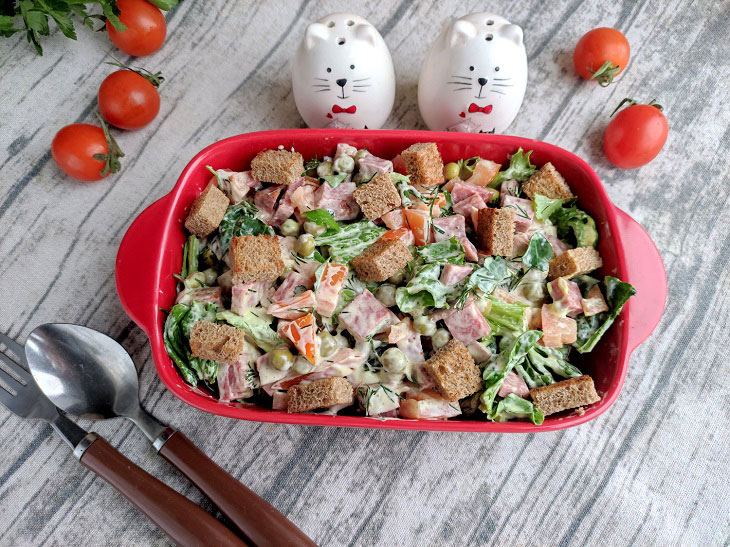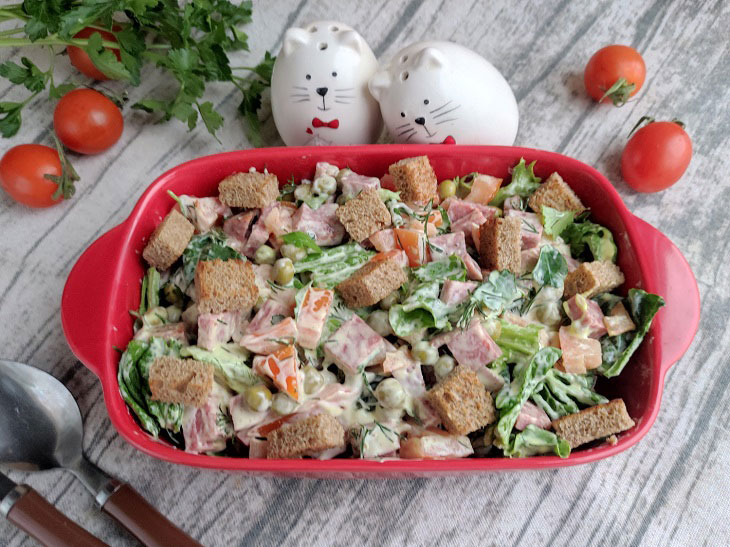 Bon Appetit!