This salad really looks like a flower bed, apparently from here it got its name. You can cook it on the festive table, as it will look appetizing and attractive on it. Or you can make it for dinner and surprise family members.
For cooking it is best to use homemade chicken eggs. They should be used to cook egg pancakes and cut them, and then form flowers and decorate the top of the salad. In order to make the salad more juicy, it is worth adding finely chopped onions to it. Pickled cucumber must be taken one that is not too sour in taste, or rather not cask. It is better to fill the salad with mayonnaise with a high percentage of fat, 67% is suitable. If you are used to using sour cream for dressing, then opt for it. You can also take kefir or yogurt without additives.
Ingredients:
Onion – 1 pc.
Chicken egg – 2 pcs.
Salt, pepper – to taste.
Pickled cucumber – 1 pc.
Chicken fillet – 100 g.
Mayonnaise – 0.5 tbsp. l.
Starch – 1 tsp
Vegetable oil – 40 ml.
Green onions – to decorate the salad.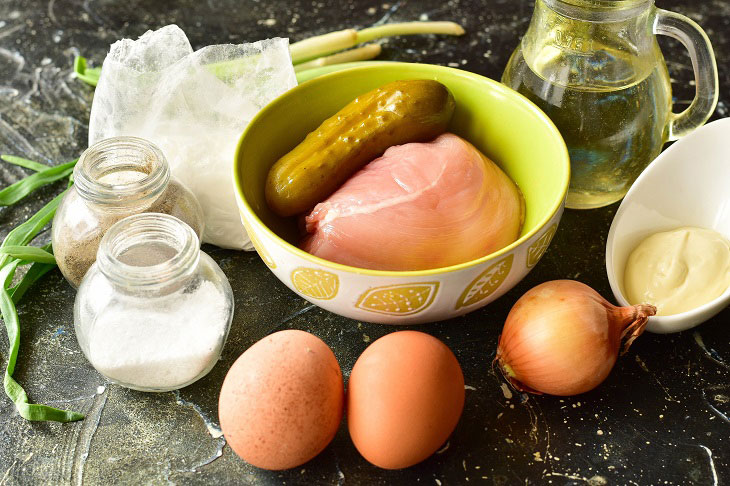 How to cook:
1. Whisk chicken eggs into a bowl. Add salt, pepper, starch.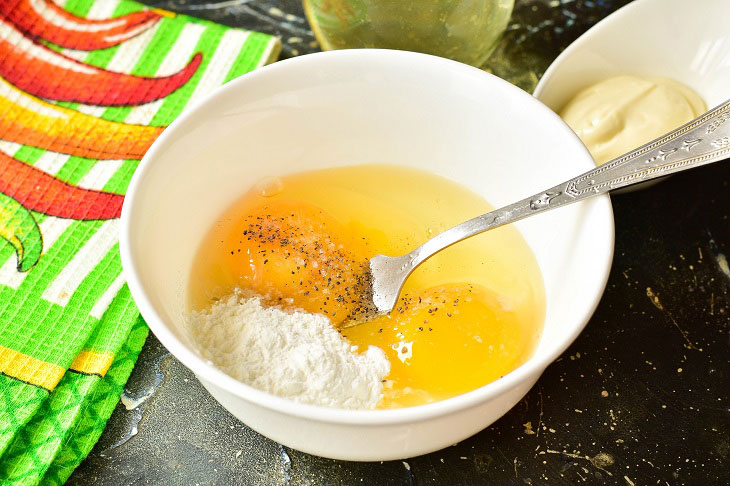 2. Now mix everything very well with a whisk or fork.
The egg mass must be homogeneous and without lumps.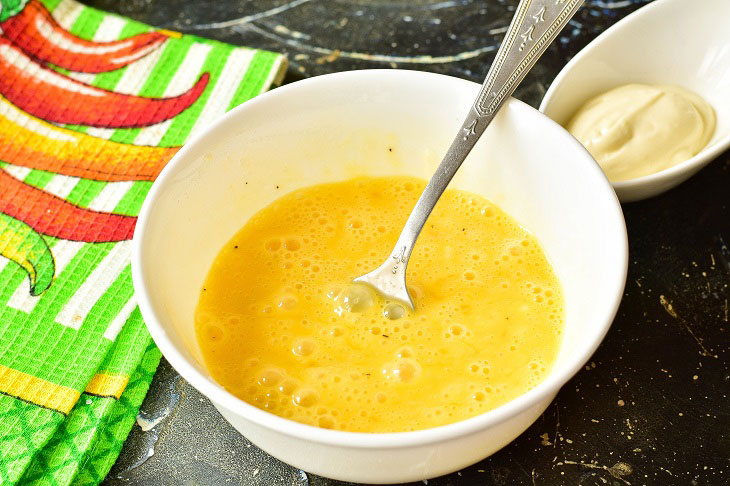 3. In a skillet, heat 1 tbsp. l. vegetable oil, pour in 1/3 of the egg mass.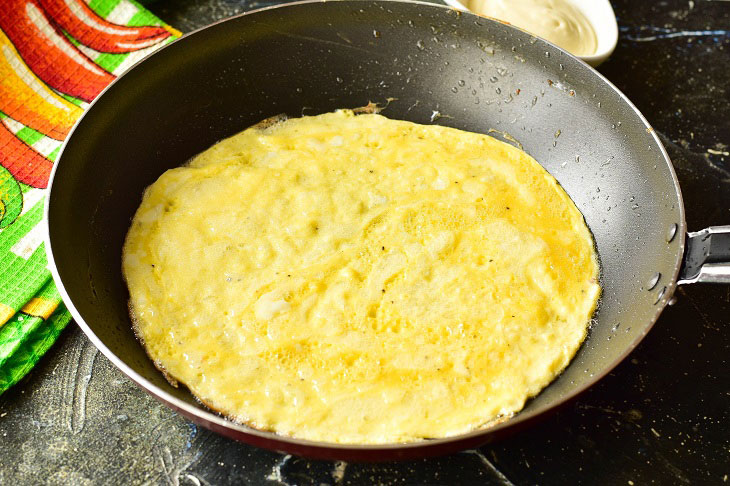 4. Fry a pancake. Then fry 2 more pancakes in the same way.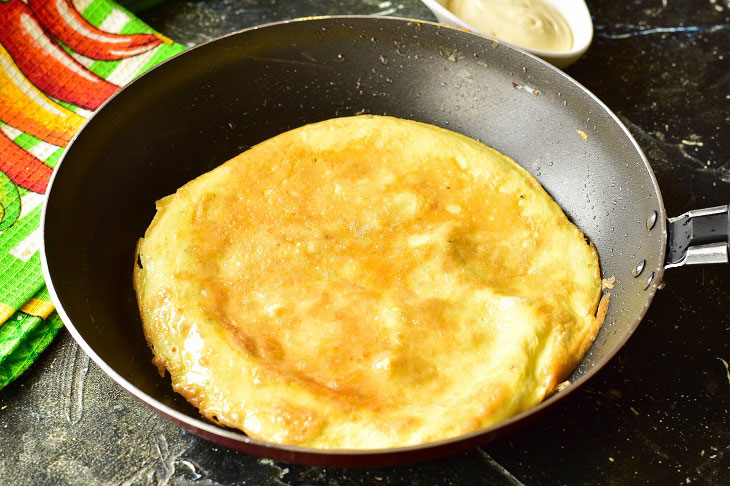 5. Slice each pancake.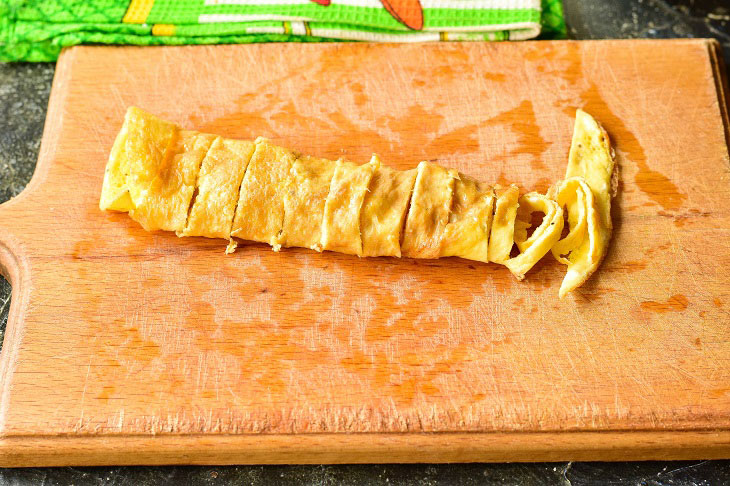 6. Wash the chicken fillet and cut into small pieces.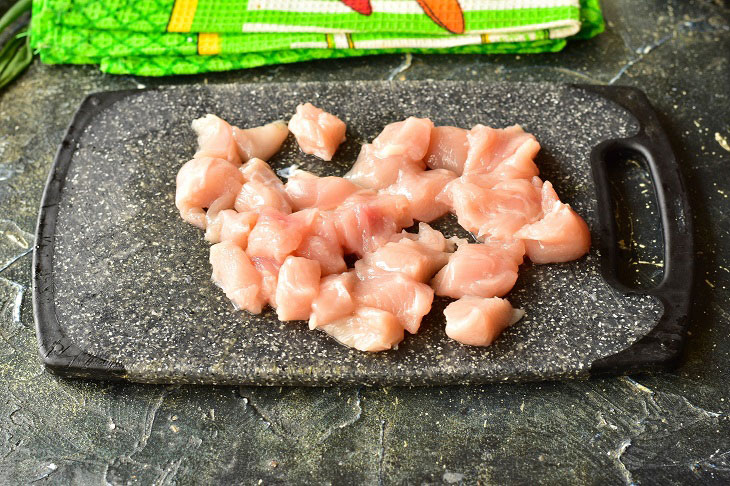 7. Heat the remaining vegetable oil in a frying pan, lay out the meat, salt and pepper it. Fry the meat for 3-5 minutes over medium heat.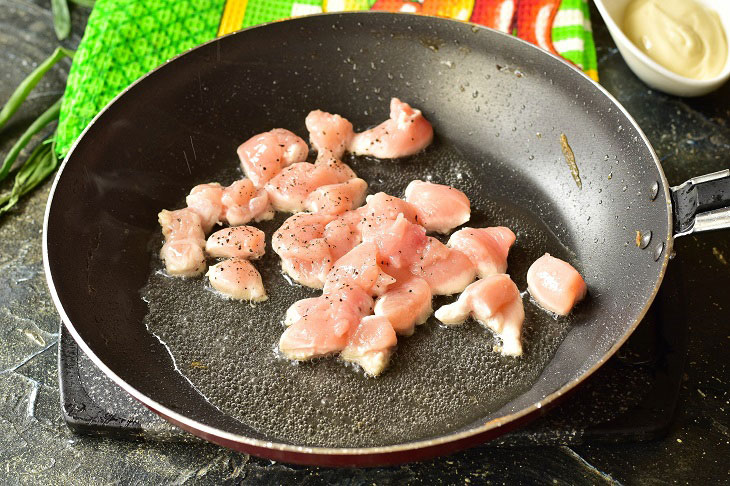 8. Cut the pickled cucumber into small cubes and do the same with the onion, just peel and wash it first.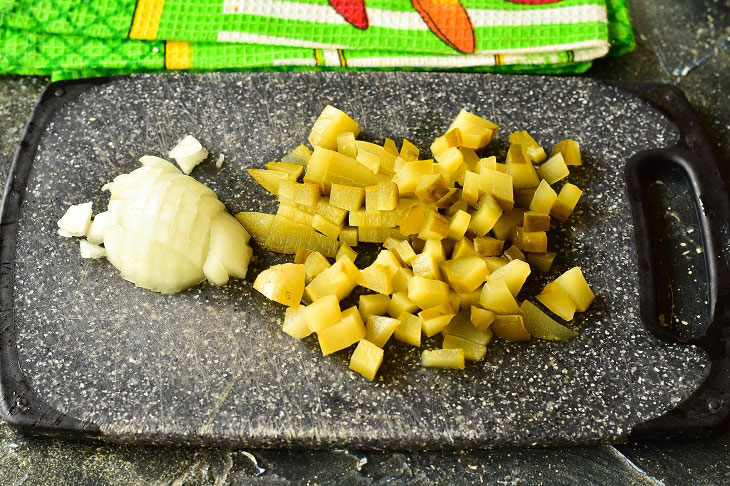 9. Place all prepared foods in a bowl.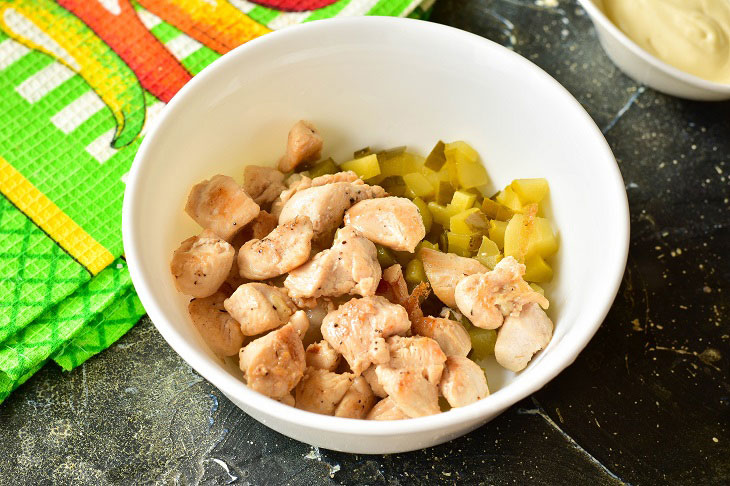 10. Add mayonnaise there.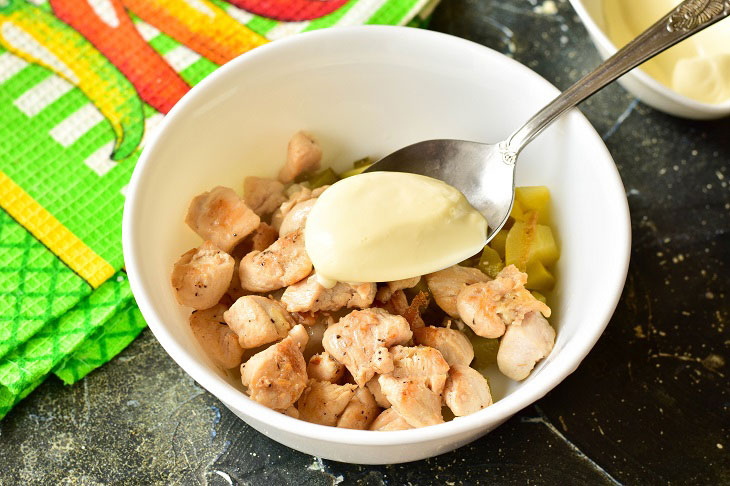 11. Mix the salad very well and put it on a flat dish.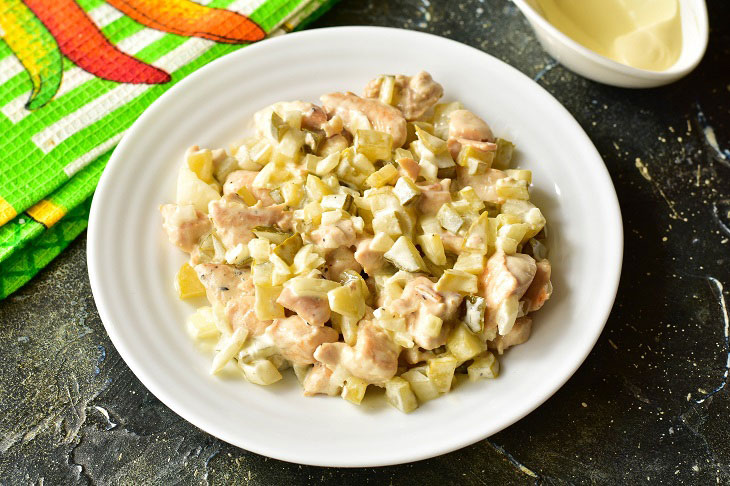 12. Place sliced ​​pancakes on top.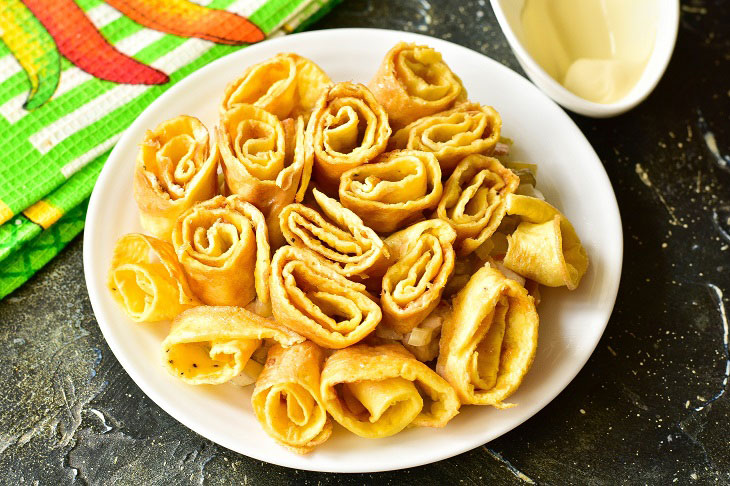 13. Now just decorate the Klumba salad with green onions, which are finely chopped.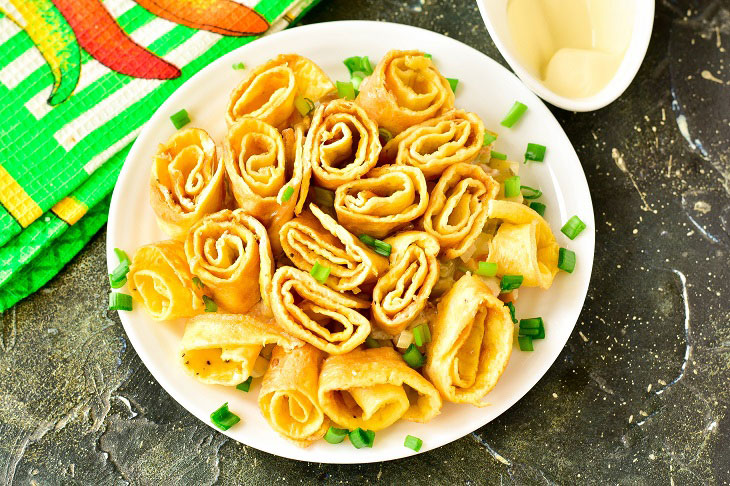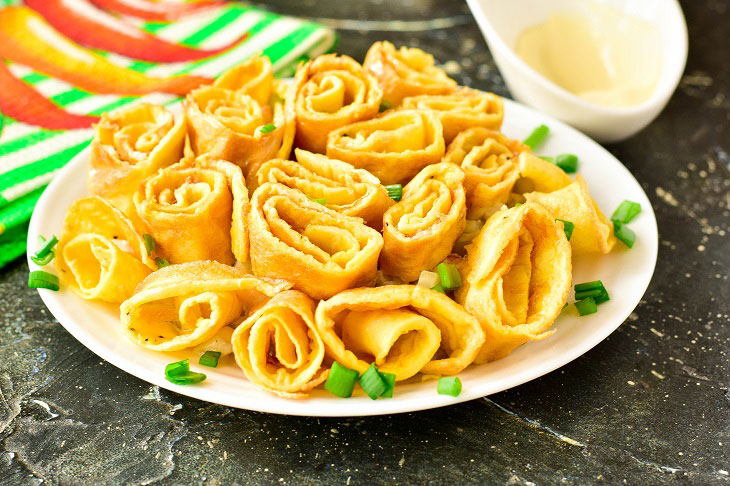 Enjoy your meal!