May salad is a salad that really needs to be prepared in May. And this is due to the fact that the products for its preparation are freely available this month. This applies to fresh cucumber and greens. In addition to these ingredients, herring, chicken boiled homemade eggs are also added to the salad. And the salad is dressed not with mayonnaise, but with mustard grains. Therefore, it will definitely please, first of all, those people who prefer to eat this kind of salad, where there is no mayonnaise at all.
You can serve ready-made May salad immediately after you prepare it. This is another positive. Such a salad is combined with any side dishes, so you can safely cook the one that you like best. When choosing a herring, you can buy a whole one, clean it, or take a fillet in jars. It is desirable to use vegetable oil without a pronounced odor. Onions are suitable for ordinary onions or purple.
Ingredients:
Chicken egg – 2 pcs.
Fresh cucumber – 0.5-1 pc.
Herring – 100-150 g.
Onion – 1 piece.
Mustard grains – 2-3 tsp.
Vegetable oil – 2 tsp.
Vinegar 9% – 1 tsp.
Dill or lettuce leaves – 1 bunch.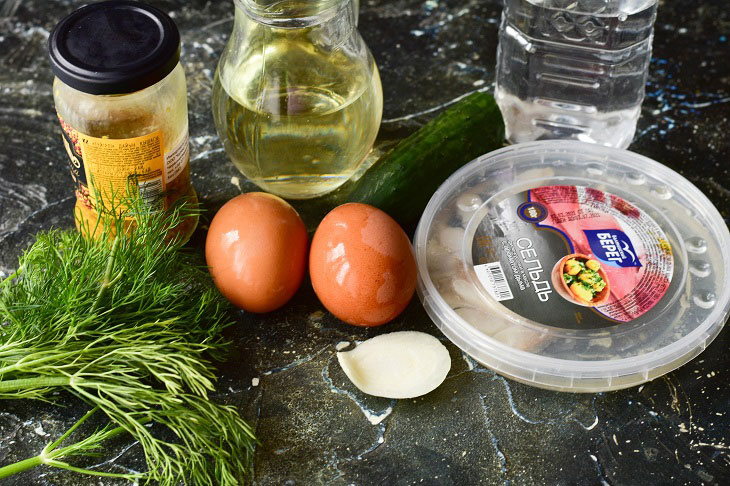 How to cook:
1. So, immediately boil chicken eggs. After that, be sure to cool them, then peel and cut into cubes. You can use a regular knife or a special tool for this.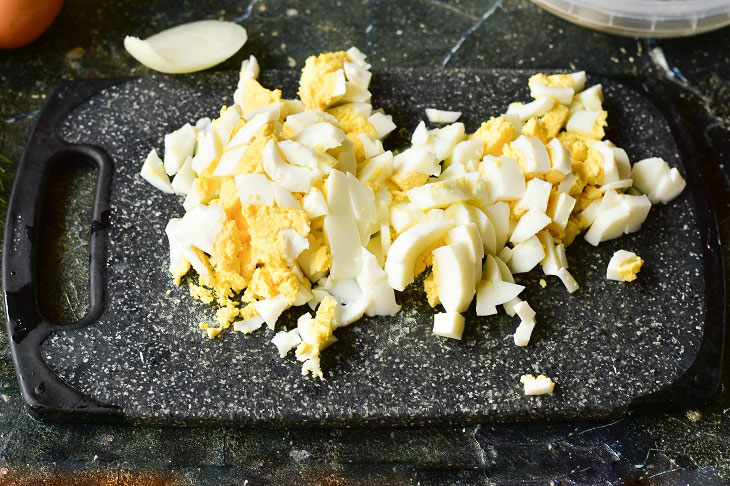 2. Be sure to wash the fresh cucumber, cut it into cubes or strips.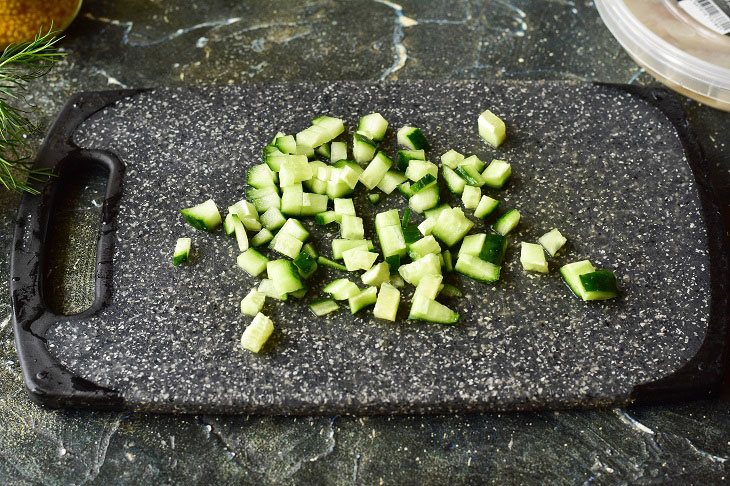 3. Arrange fresh dill or lettuce on a platter. In general, choose the option that you like best.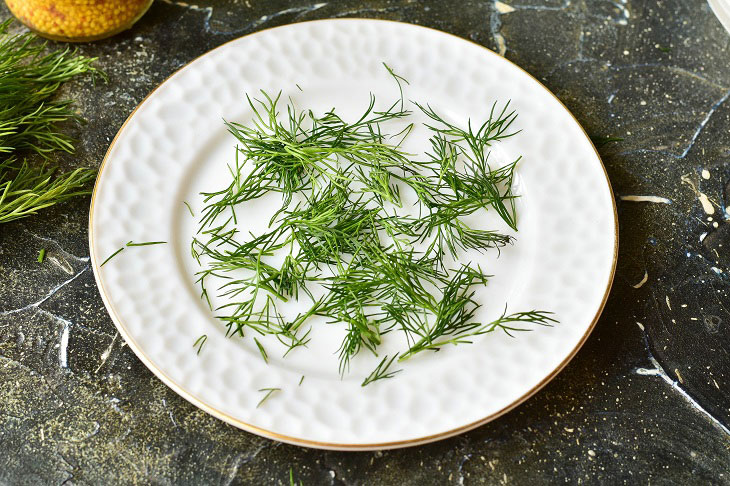 4. Lay the pieces of herring on top.
If you purchased a whole herring, then clean it, remove the bones, head, backbone, skin, cut the fillet.
5. Put chopped chicken eggs on the herring.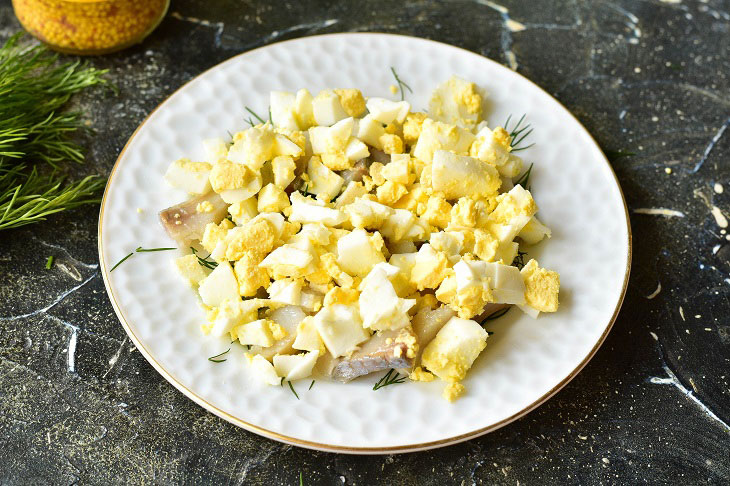 6. Send a fresh cucumber to them.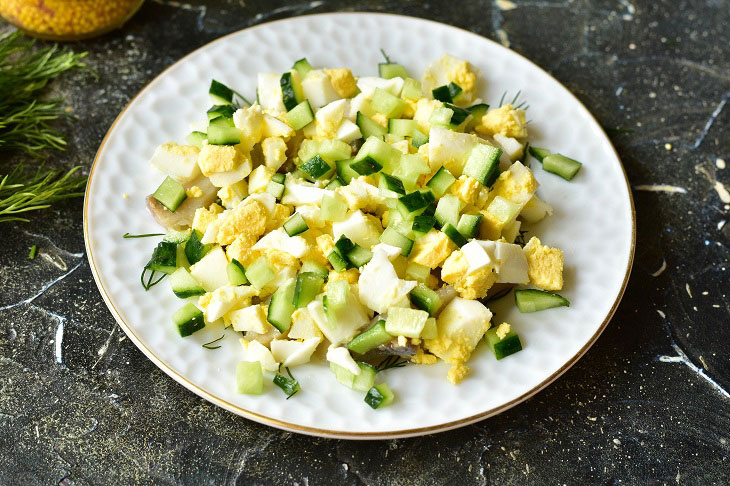 7. Now lay out the onion, chop it.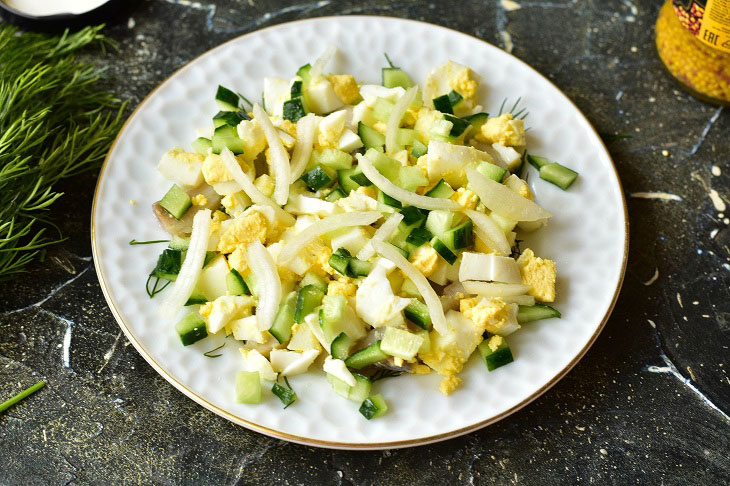 8. Prepare the May salad dressing. Combine mustard seeds, vegetable oil and vinegar. Mix everything.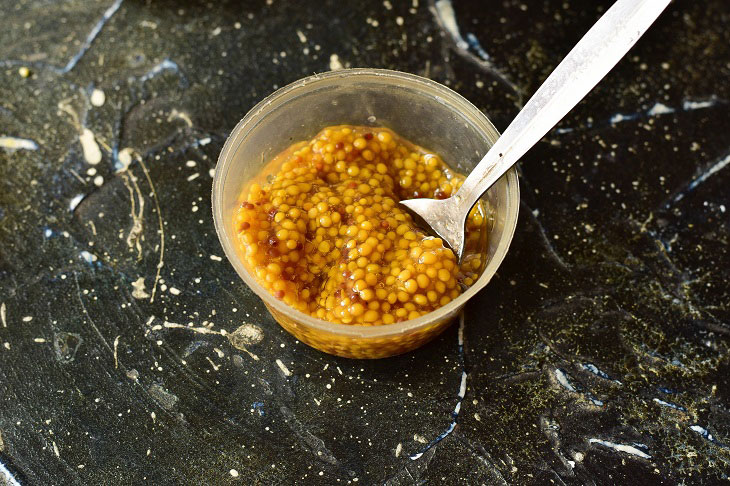 9. Dress the salad with prepared unusual dressing.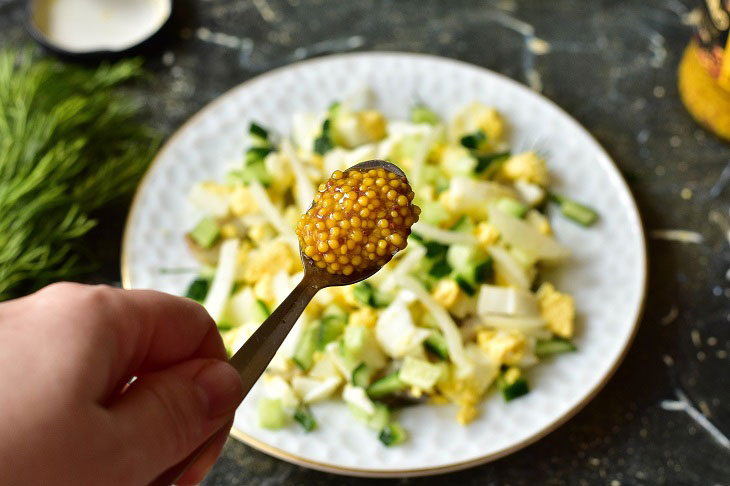 Here is such a salad "May" turned out! Serve it immediately to the table!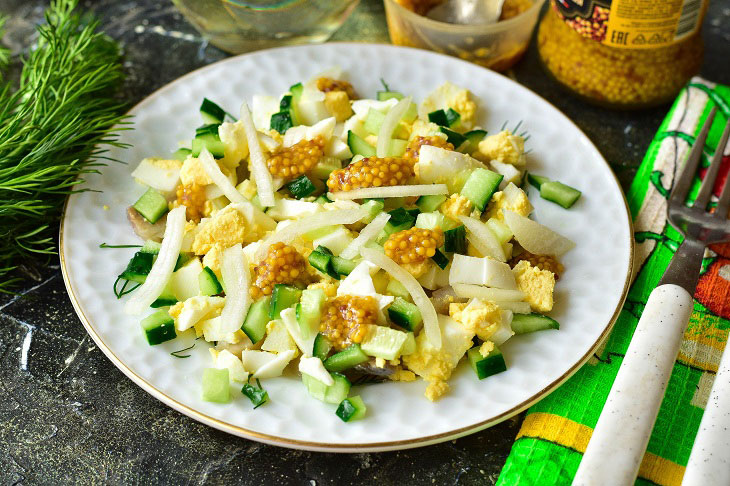 Enjoy your meal!