Salad "Wizard" – this is a very beautiful-looking salad, and even quite tasty. All the ingredients that are used to prepare it perfectly complement each other and make the salad unique in taste. You can safely serve the dish to the table immediately after all the products are cut and seasoned with mayonnaise or some other sauce, for example, sour cream. To make the salad look more festive, it is better to put it in a bowl on a leg. You can also additionally decorate it with greenery.
Ready salad is combined with any side dishes. When choosing ingredients, you can replace ham with smoked chicken breast, chicken fillet with turkey. From this, the taste of the finished salad will not change at all.
Ingredients:
Ham – 50 g.
Chicken fillet – 50 g.
Carrot – 1 pc.
Pickled cucumber – 1 pc.
Canned corn – 1-2 tbsp. l.
Mayonnaise – 0.5 tbsp. l.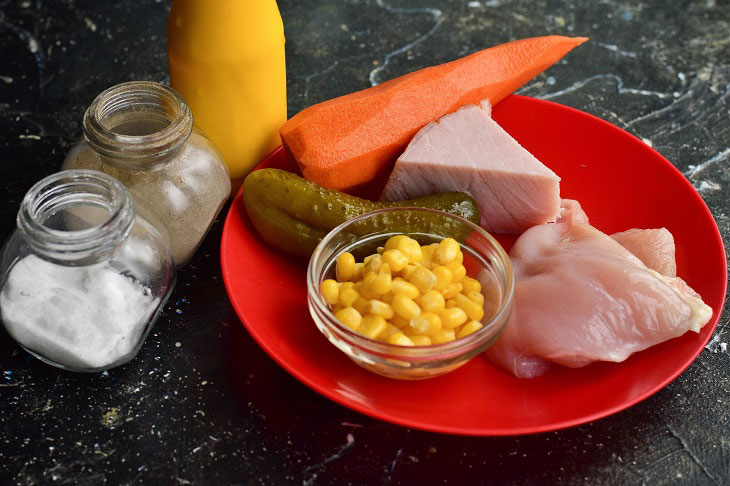 How to cook:
1. So, after all the ingredients are prepared, you can proceed directly to the preparation itself. Cut the chicken fillet. It is better that the pieces are not too large, small in size.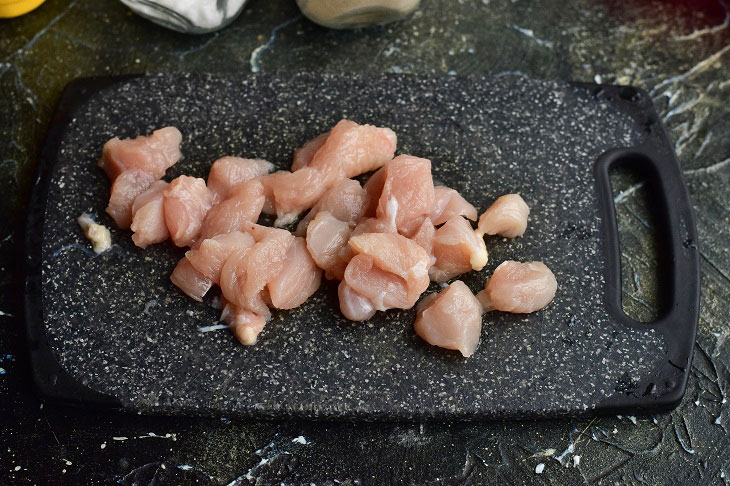 2. Cut the ham into cubes.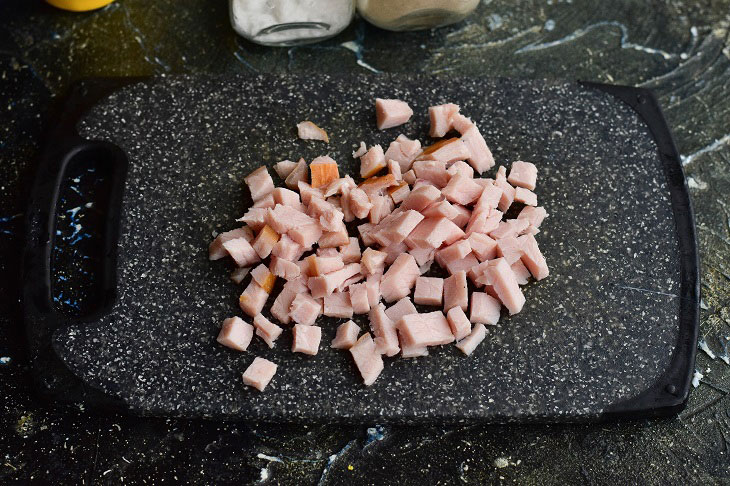 3. Peel the carrots and grate on a coarse grater.
By the way, you can also use Korean carrots. With it, the salad will come out no less tasty.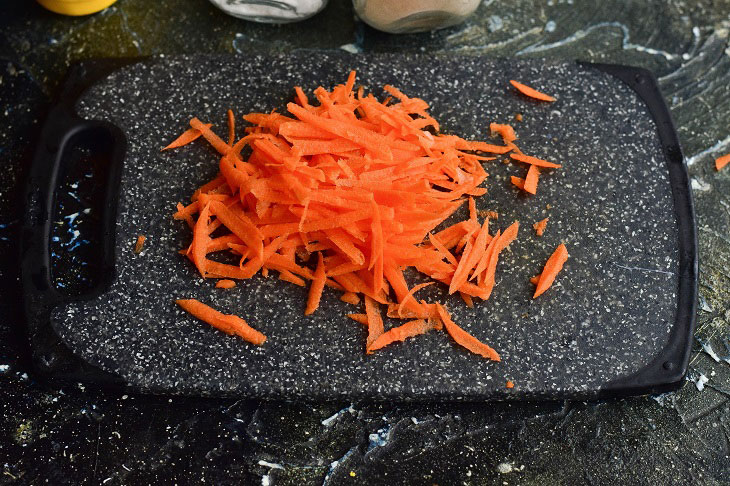 4. Cut the pickled cucumber into cubes that are not large in size.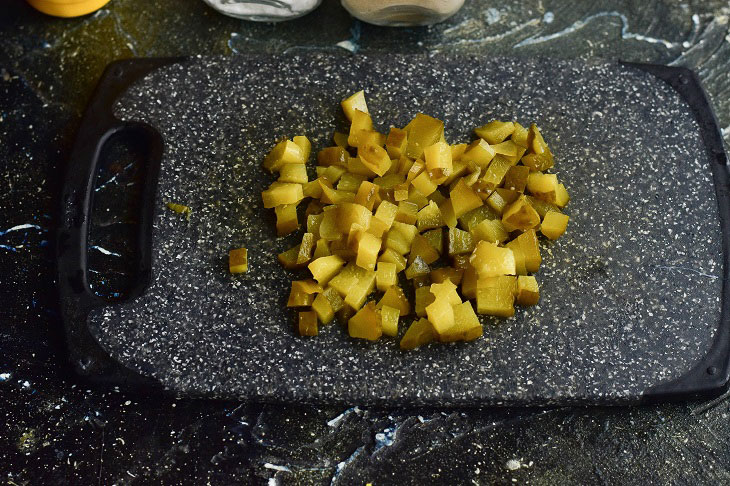 5. Fry the chicken fillet pieces in a pan.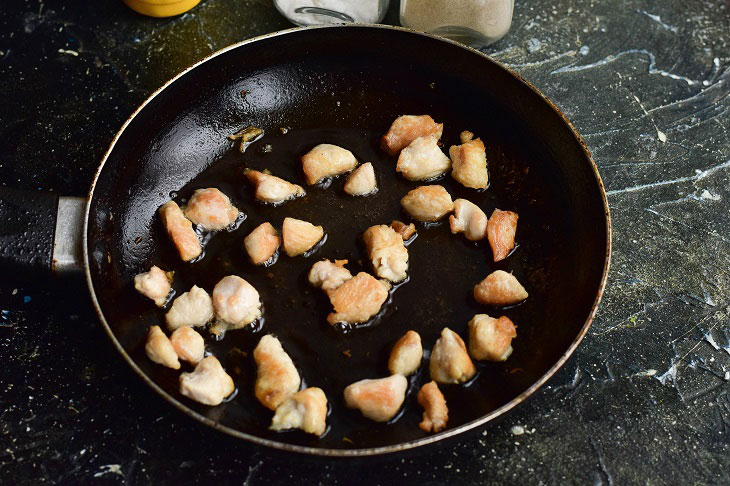 6. Put all prepared foods in a large bowl.
7. Send canned corn there.
When you open the jar, do this procedure as carefully as possible so as not to cut yourself. Ideally, instead of a kitchen knife, use a special tool for opening cans.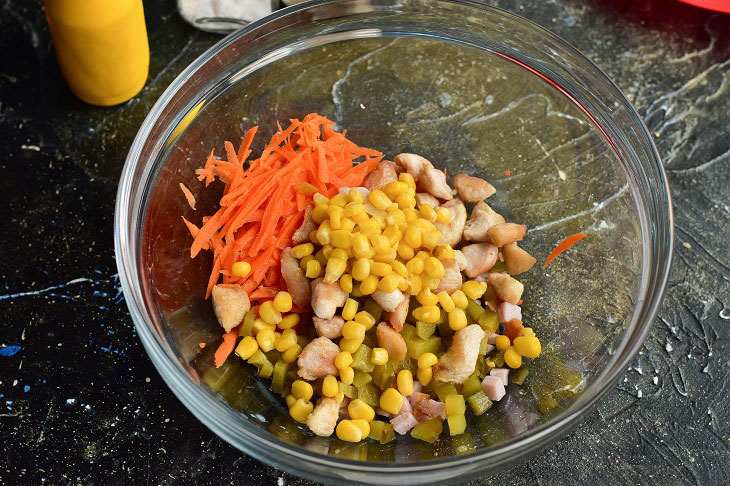 8. Now add mayonnaise or sour cream.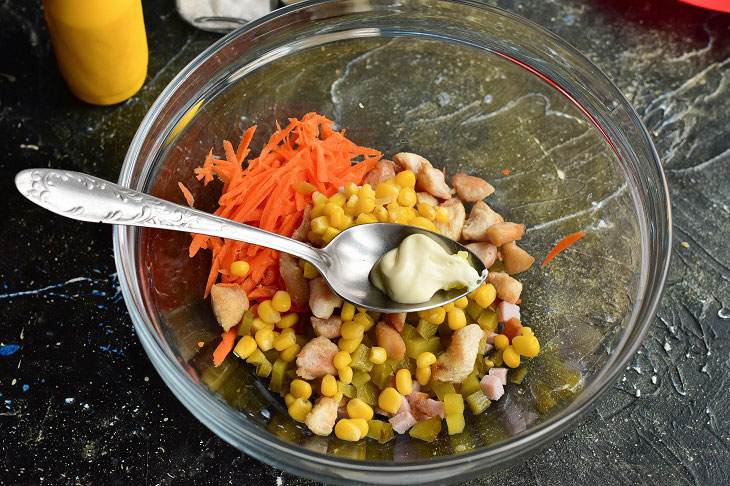 9. Mix everything very well. You can leave the salad to infuse for at least 20 minutes, but this is not important.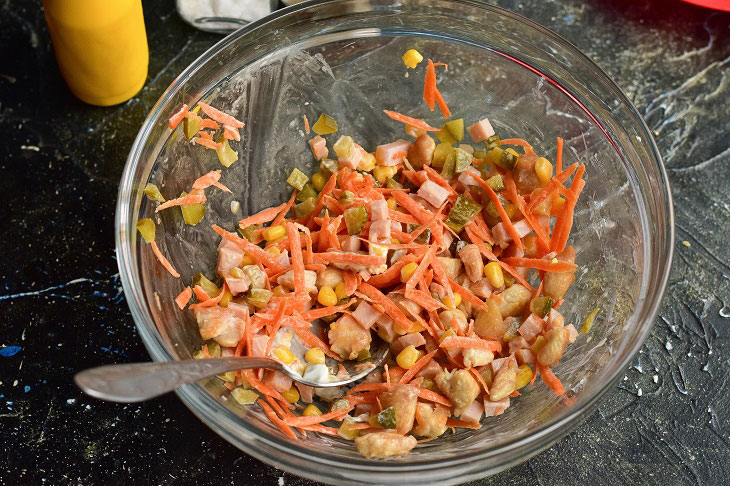 10. Now, using a regular spoon, put the finished salad into a beautiful stemmed bowl. Feel free to bring it to the table!
Here is such a salad "Wizard" came out! Be sure to cook it, believe me, everyone will definitely like it!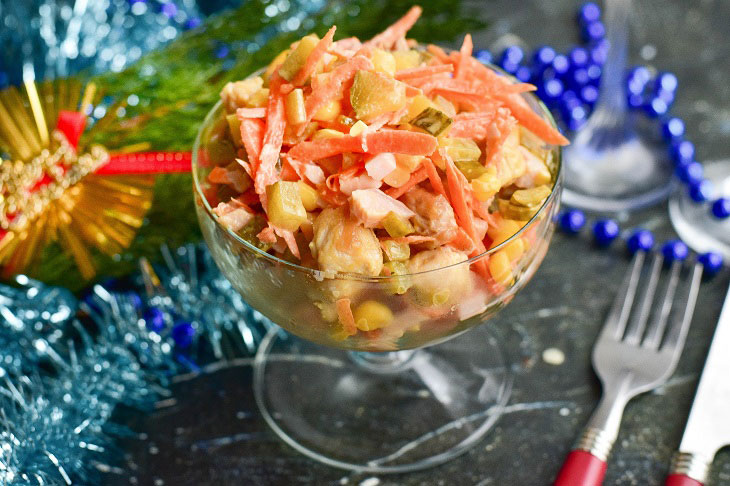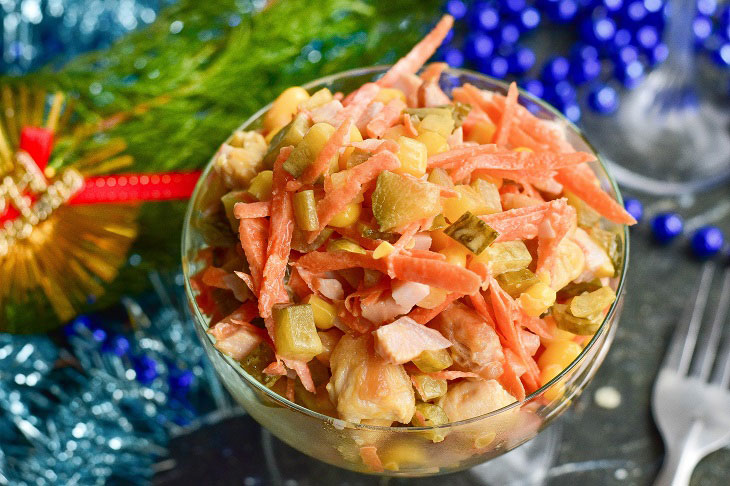 Enjoy your meal!