Salad "Mysterious" with egg pancakes and sausage is prepared quite simply, and due to its excellent taste and appetizing appearance, it is also suitable for a festive table. Sausage is suitable both boiled – with various inclusions in the form of bacon, bacon, tongue, and raw smoked. The salad also includes tomatoes – you can take a seasonal variety or cherry tomatoes, which are available all year round.
Ingredients:
Raw smoked sausage – 80 g.
Boiled sausage – 80 g.
Chicken egg – 1 pc.
Hard cheese – 50 g.
Oil – 1 tbsp. l. for frying.
Tomato – 1-2 pcs.
Fresh herbs – 3-4 sprigs.
Mayonnaise – 1 tbsp. l.
Salt – 2 pinches.
Olives – 3 pcs. for decoration.
Cooking time: 20 minutes. Servings Per Container: 2.
Cooking:
1. Peel the sausage from the shell, then cut into thin strips or cubes. Place in a deep salad bowl.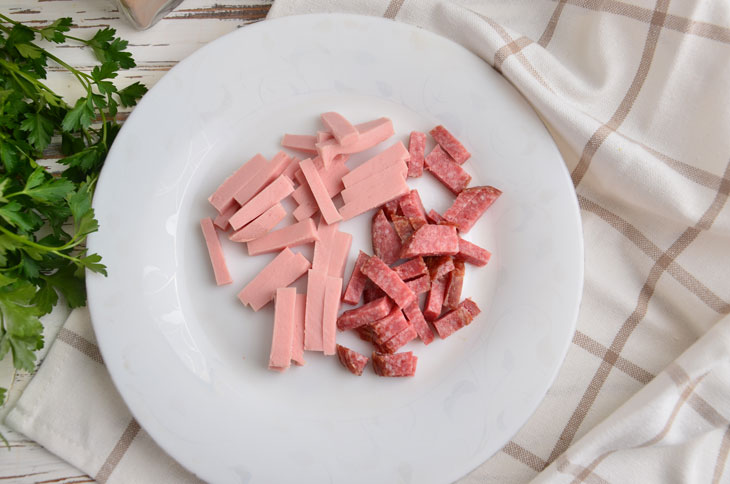 2. Wash the tomatoes, dry them, then cut into small pieces. Transfer to a salad bowl with sausage.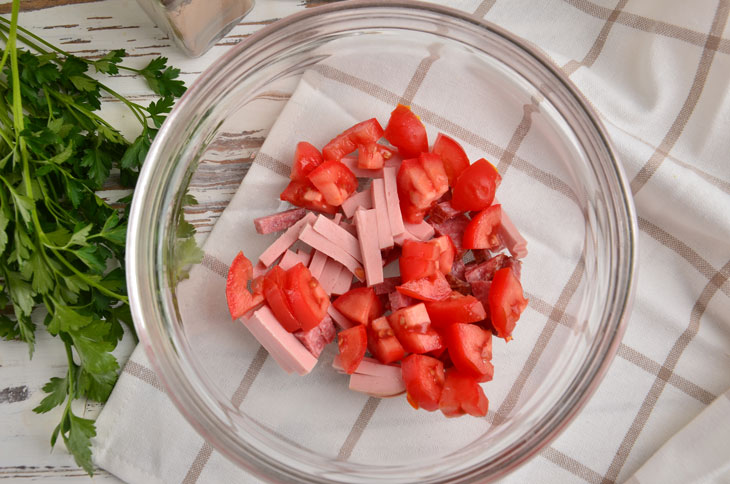 3. In a small bowl, beat one large or a couple of small chicken eggs. Salt, stir well with a fork or whisk.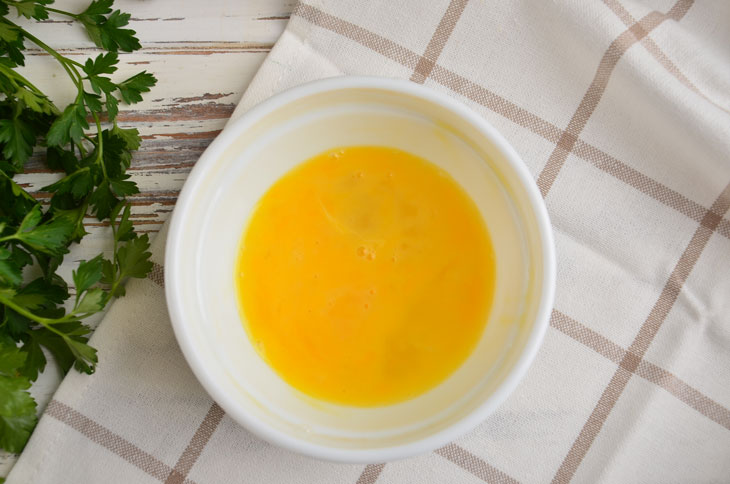 4. Pour a spoonful of refined oil into a hot frying pan. After a minute, pour the egg mass into the pan, spread over the entire surface. Cook for a couple of minutes until the pancake is golden brown and set on top.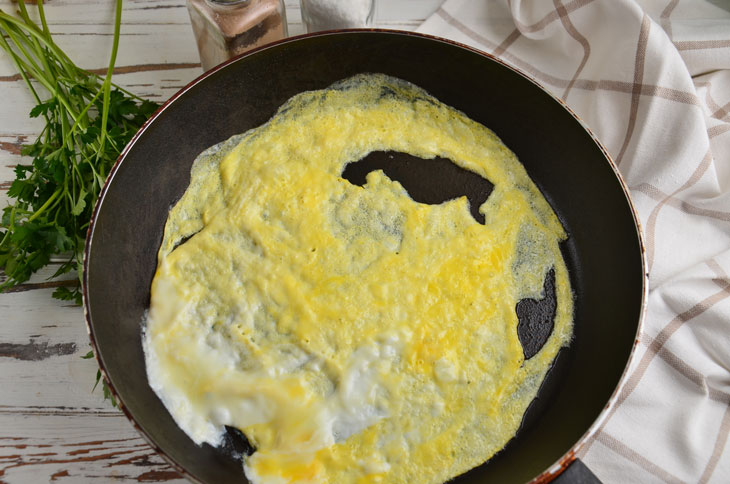 5. Cut the egg pancake into strips, put in a salad bowl.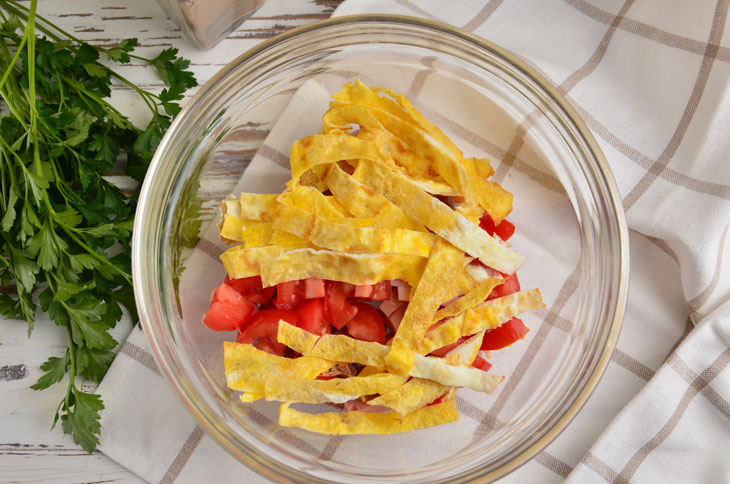 6. You can add chopped dill, green onions, parsley to the salad. Also season the salad with mayonnaise – a store-bought or homemade product of any fat content will do. Salt and add spices.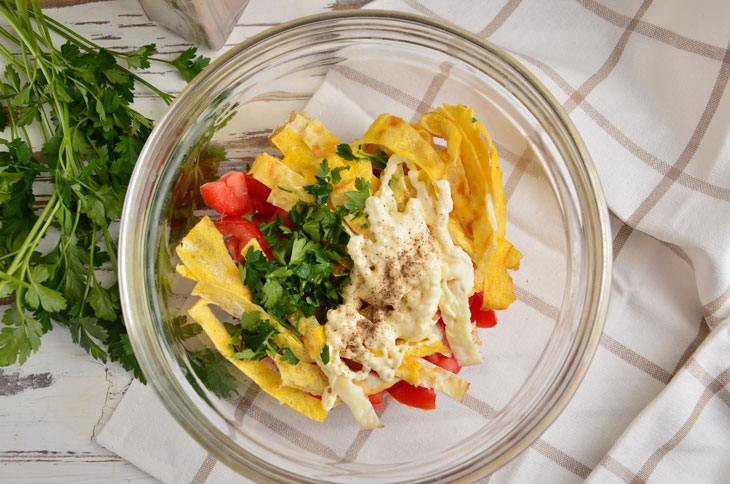 7. Mix all the ingredients in a salad bowl, taste the dish.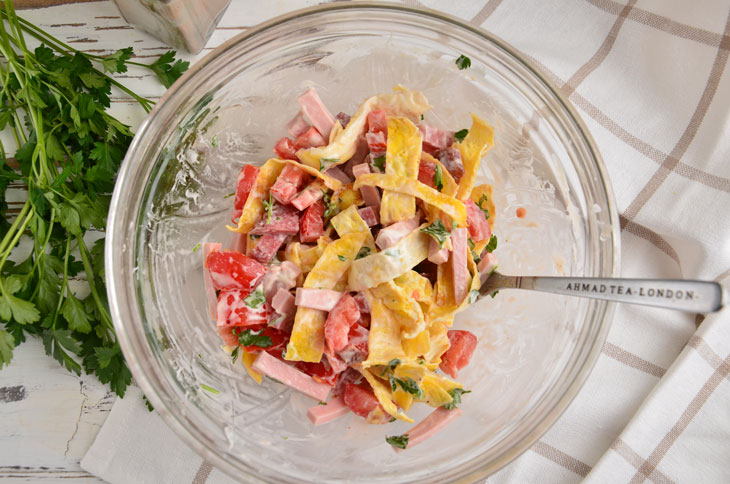 8. Put the serving in a small bowl, sprinkle with grated hard cheese, garnish with olives and serve.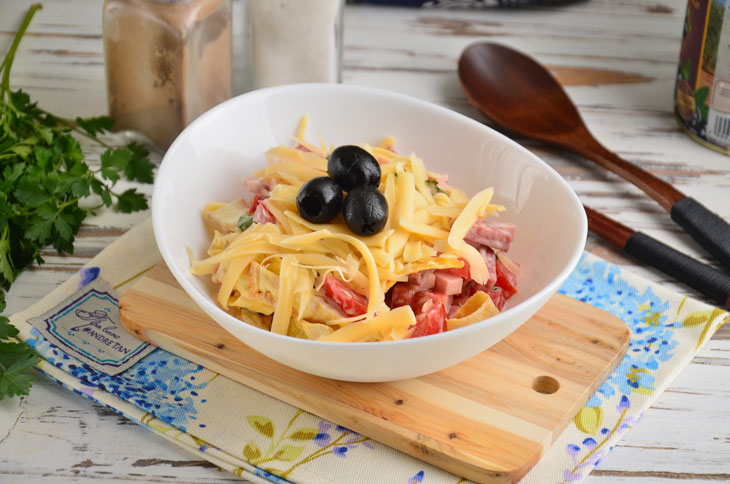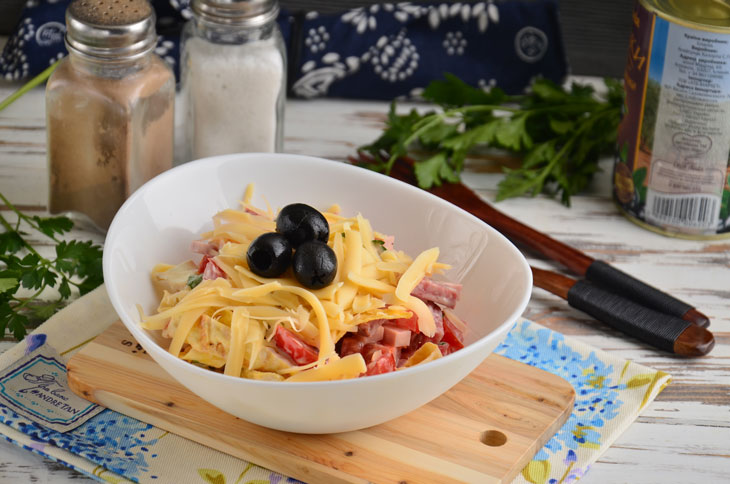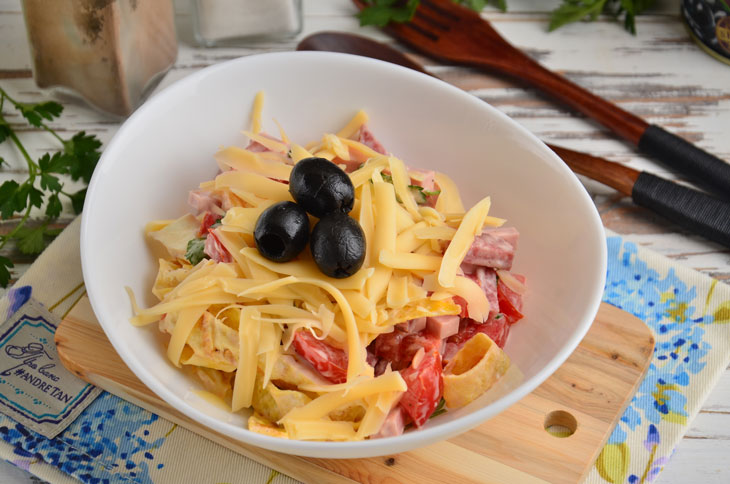 Enjoy your meal!