Salad "Cheese Paradise" turns out to be very tasty, and cooking it is quite quick and easy. It is worth serving a ready-made snack to the table immediately after cooking, because if it is sent to the refrigerator, the crackers will get wet, they will not crunch and the taste of the finished salad will be different. That is why, all the ingredients should be prepared in advance and cool them in the refrigerator to the same temperature.
Cucumbers that will be added to the salad should not be used in barrels. Crackers are best cooked at home, this recipe will describe this process in detail. However, if for some reason there is no desire to do this, or rather to cook them, then feel free to purchase them at any grocery store. You can also leave a choice on crackers that have a taste, for example, cheese. Hard cheese you need to buy the one that you like the most to taste. To make the "Cheese Paradise" salad have a unique taste, you should add 1 clove of garlic to it, but if you are a lover of spicy dishes, then you should add 2 cloves of it.
It is best to dress the salad with mayonnaise with a high percentage of fat content, but this is not a fundamental point.
Ingredients:
Egg – 1 pc.
Pickled cucumber – 1 pc.
Hard cheese – 70 g.
Mayonnaise – 1 tsp
Garlic – 1-2 cloves.
Salt – to taste.
Ground black pepper – to taste.
Bread – 1 slice.
Vegetable oil – 20 ml.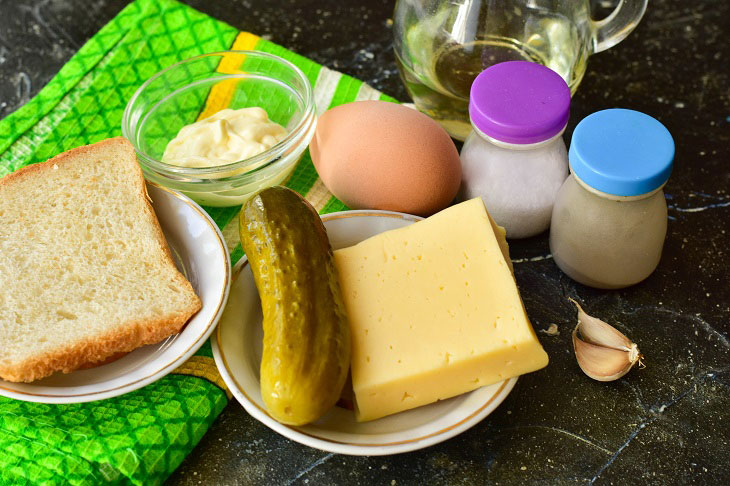 How to cook:
1. Boil the chicken egg. To do this, put it in a saucepan and pour water so that it completely covers it. Boil the egg for 7 minutes from the moment the water boils. Clean it and cut into cubes.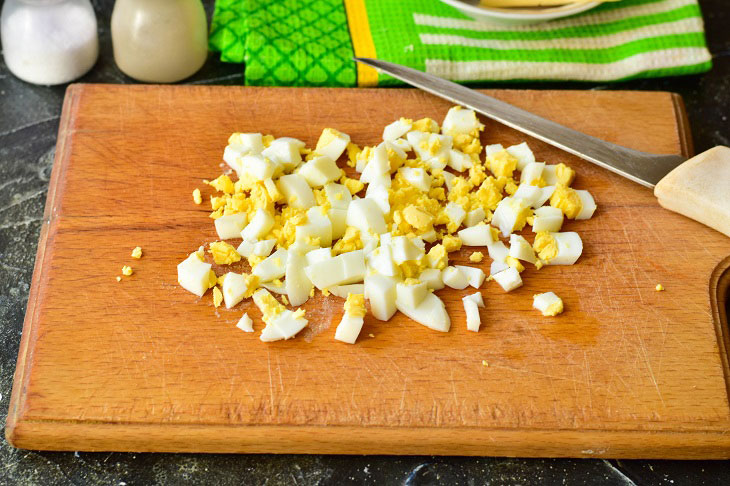 2. Cut hard cheese in the same way.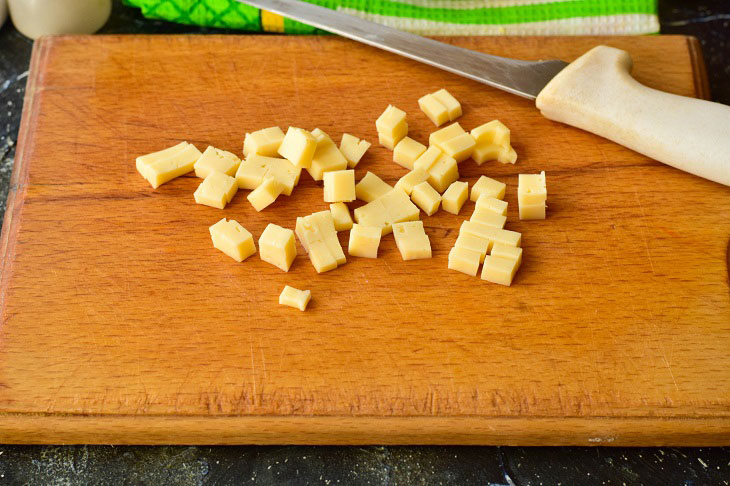 3. Peel the garlic and squeeze it through a garlic press or chop it with a knife as finely as possible. After that, cut the pickled cucumber.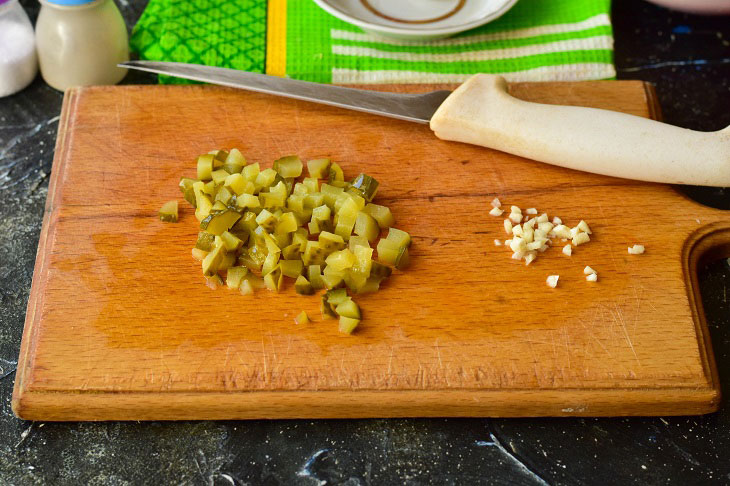 4. Pour vegetable oil into the pan. Cut the bread into cubes and fry it.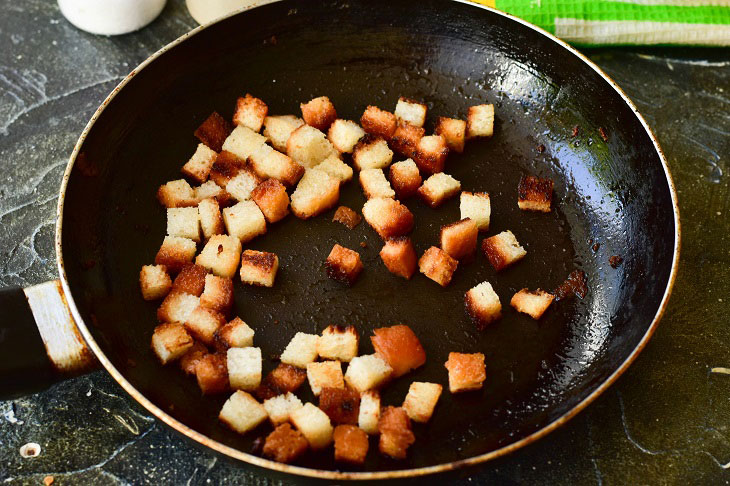 5. Put all the prepared ingredients in a bowl.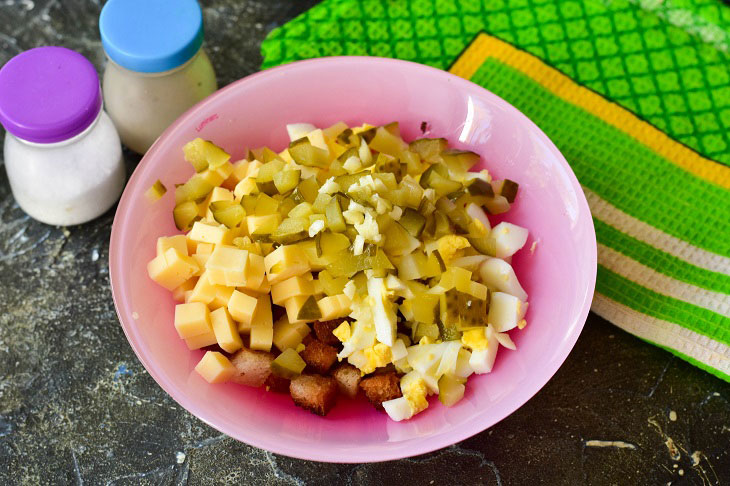 6. Add salt and ground black pepper.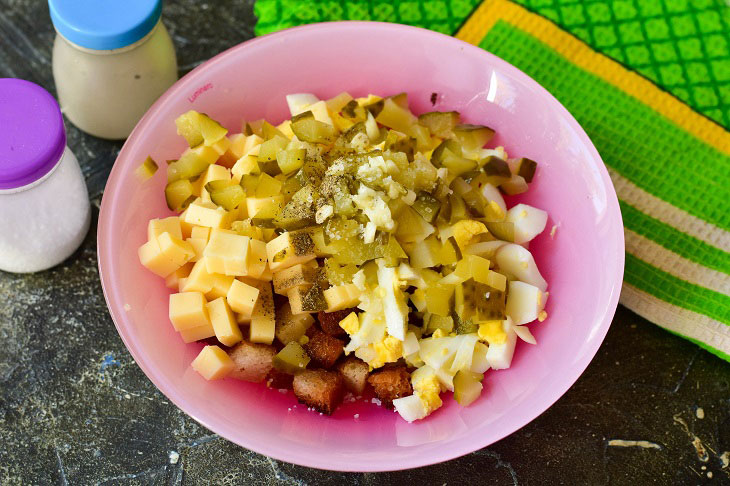 7. Now lay out the mayonnaise.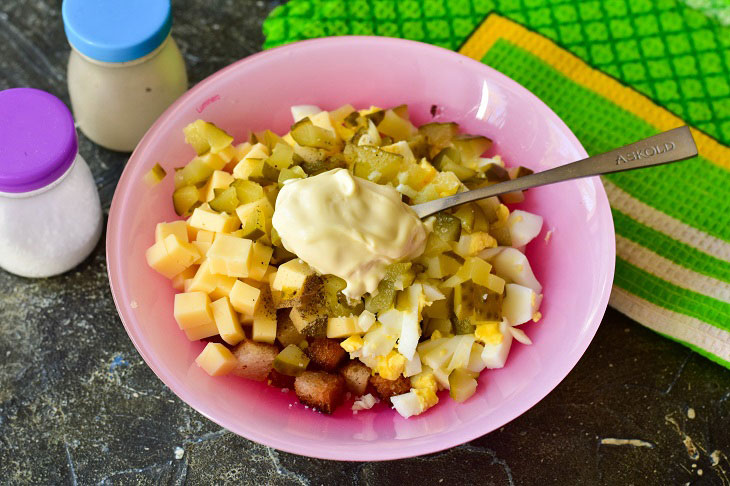 8. Mix the Cheese Paradise salad very well. Bring it to the table right away.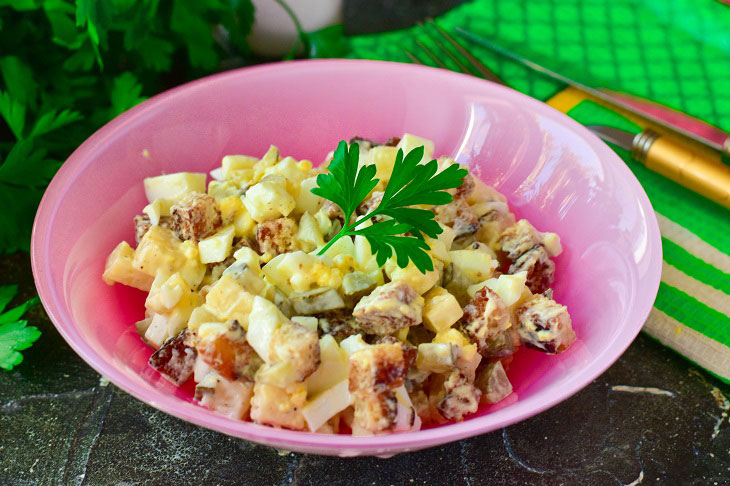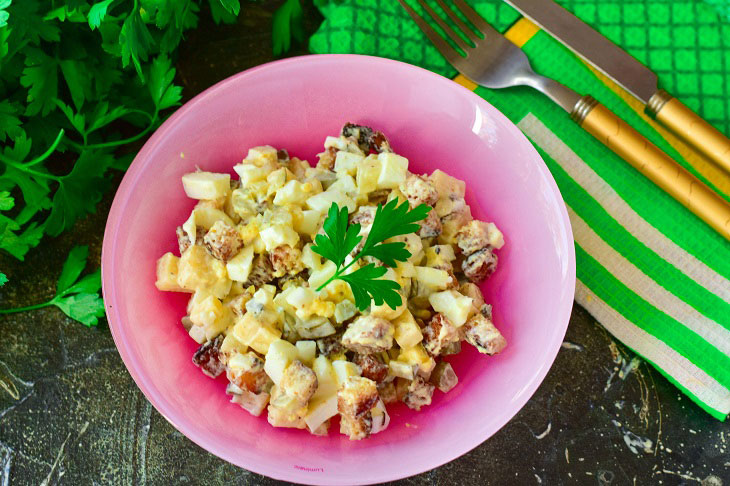 Enjoy your meal!