Christmas is a bright family holiday, in which the main event is a delicious dinner in a narrow circle. No noisy firecrackers, just candles, quiet music and intimate conversations – these are the main components of the celebration. On this day, in which it is customary to set the table with twelve dishes according to the number of the apostles. Along with the traditional ceremonial dishes of kutya, uzvar, borscht and cabbage rolls, you can cook several hearty and colorful salads.
We offer you a recipe for salad "Christmas Eve". This dish will decorate the feast, please loved ones with a pleasant harmonious taste. The recipe is simple, clear and its preparation usually does not cause any difficulties. The basis of the salad is ham from a trusted manufacturer with a natural meat composition. It can be replaced with a homemade analogue or boiled lean pork. When choosing carrots, give preference to bright root vegetables. For the recipe, boiled or canned corn is suitable. All vegetables can be boiled and cooled in advance. For dressing you will need 50% mayonnaise or a mix of sour cream and mustard of your choice.
Ingredients:
Eggs – 2 pcs.
Ham – 200 g.
Corn – 110 g.
Carrots – 140 g.
Potato – 170 g.
Fresh cucumber – 140 g.
Mayonnaise – 50 ml.
Salt, pepper, herbs – to taste.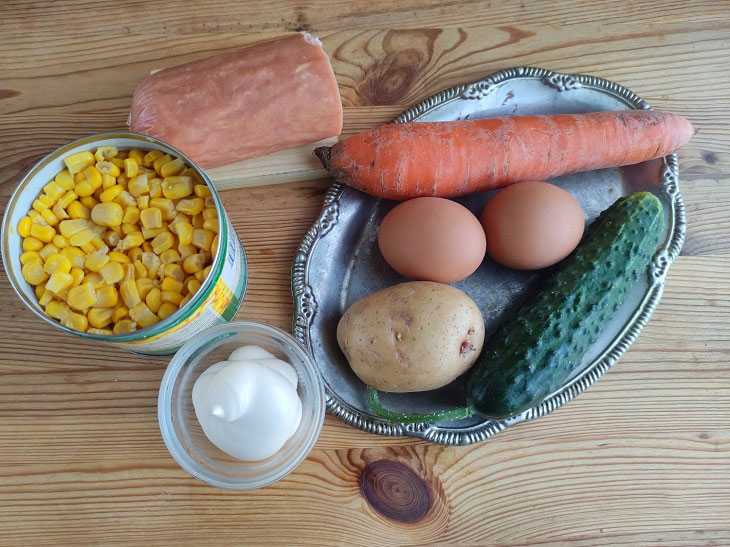 How to cook:
1. Peel the ham from the packaging, wash and wipe the cucumber. Chop the ham and cucumber into cubes with sides 0.5 cm in size. Put the prepared ingredients in a salad mixing bowl.
2. Dip the eggs in cold water, bring to a boil. Cook over low heat for 8 minutes. Dip the eggs in cold water for three minutes, peel and cut with an egg cutter. Put in a bowl.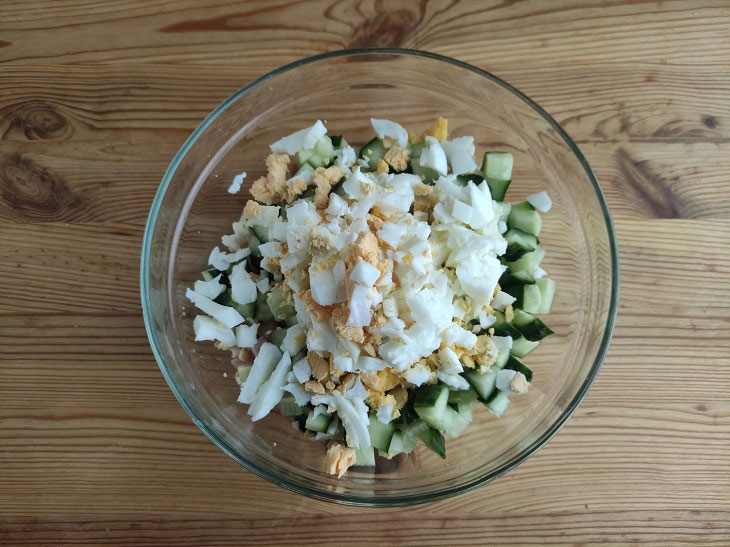 3. Drain excess liquid from corn and place on top of eggs.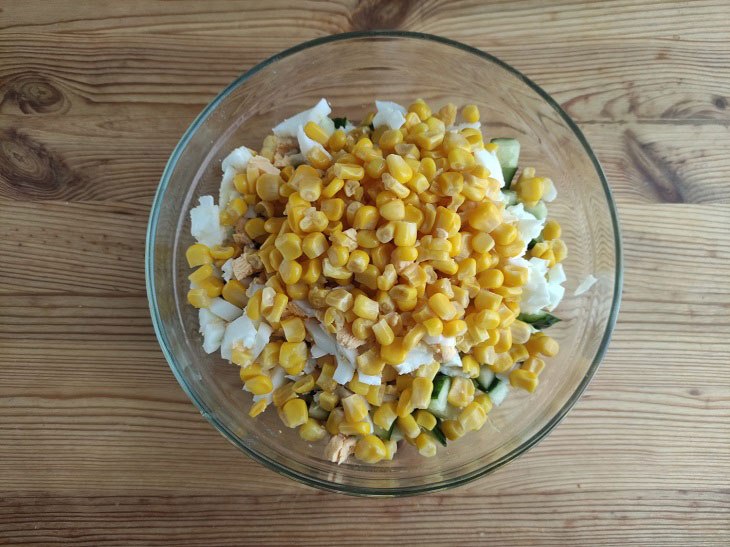 4. Peel boiled potatoes and carrots. Cut vegetables into small cubes. Put the ingredients in a bowl.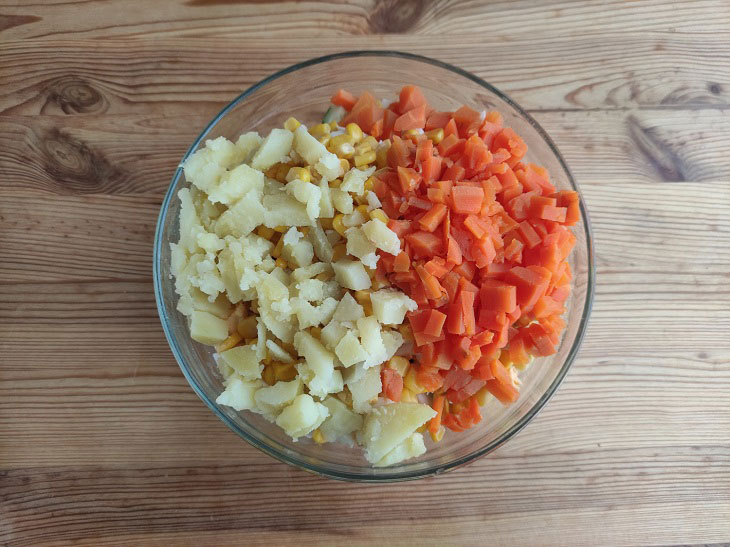 5. Salt and pepper the salad. Add mayonnaise, mix and leave for 10 minutes.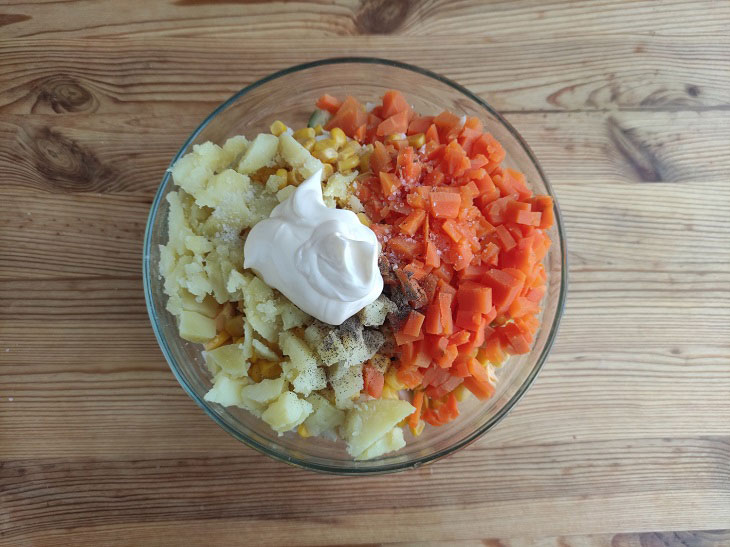 6. Place the salad in a deep bowl to serve. Garnish with parsley leaves and serve.
The dish is light, satisfying with a pleasant taste of ham and vegetables. Store salad in the refrigerator.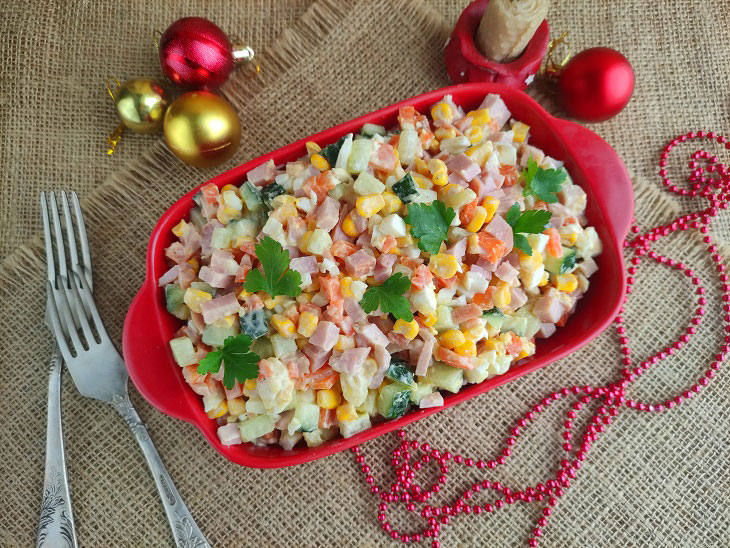 Bon appetit!