Christmas salad with smoked breast is an incredibly tasty dish that can be prepared in just an hour. Smoked chicken can be taken more fatty, then eat chicken ham. And you can take a less fatty option, namely boiled-smoked chicken fillet. The rest of the ingredients are almost always in the kitchen in full.
You need to lay out the salad in layers, and for these purposes you can use a deep transparent salad bowl – it will turn out not only tasty, but also beautiful.
Ingredients:
Smoked chicken fillet – 150 g.
Potatoes – 1-2 pcs.
Onion (small) – ½ pc.
Mayonnaise – 2 tbsp. l.
Chicken eggs – 2 pcs.
Hard cheese – 70 g.
Fresh herbs – 1-2 sprigs (for decoration).
Cooking time: 40 minutes. Servings Per Container: 2.
Cooking:
1. First of all, you need to send potatoes and chicken eggs to the pan to boil. Before cooking, potatoes should be thoroughly washed, preferably using a hard sponge. While the potatoes are cooking, cut the boiled-smoked chicken fillet into small cubes.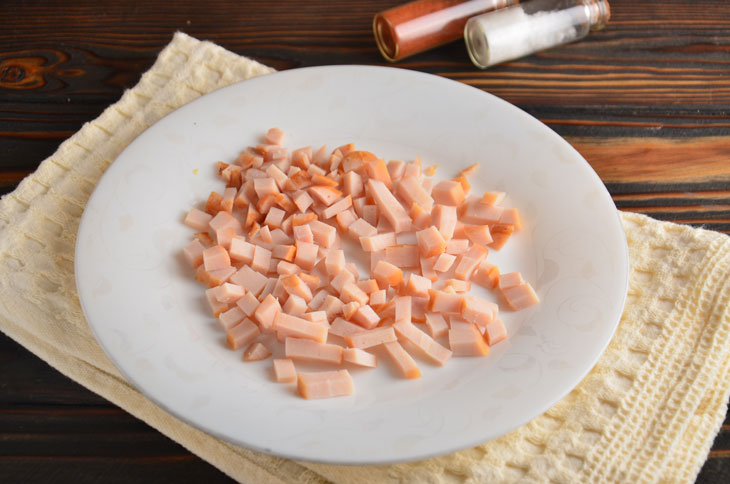 2. Cool the boiled potatoes, then peel and grate.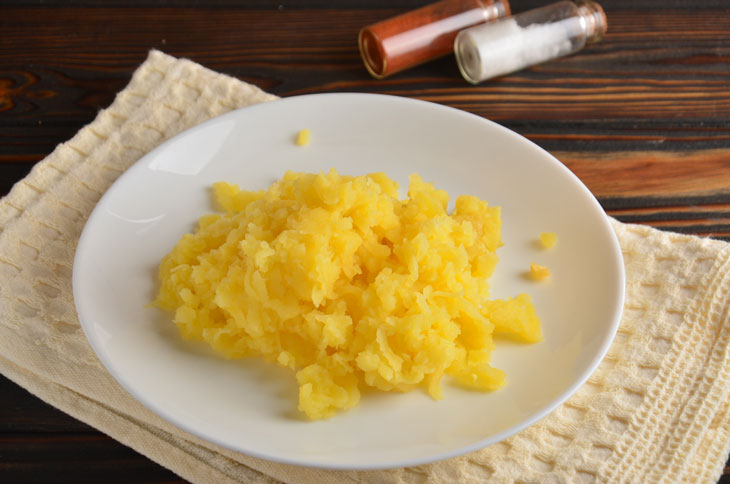 3. A special form is suitable for laying out salad on a dish. Set it on a platter and lay out the first layer of potatoes. Tamp and grease with mayonnaise.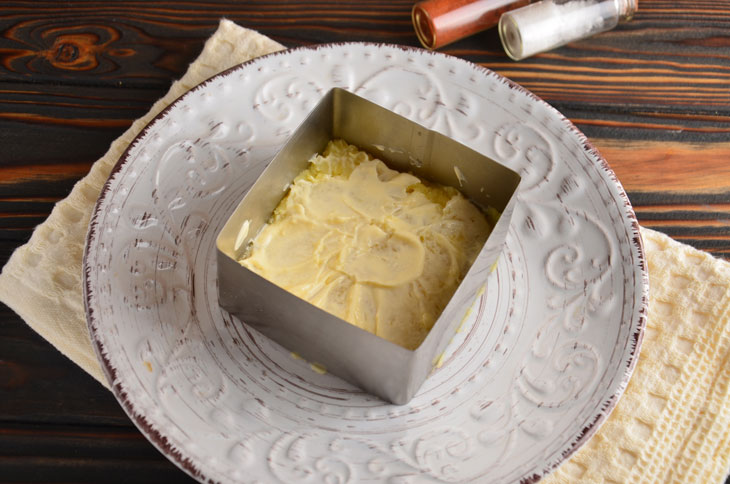 4. On top of the potato layer, form a layer of shredded smoked chicken. Smooth it out and make a grid of mayonnaise.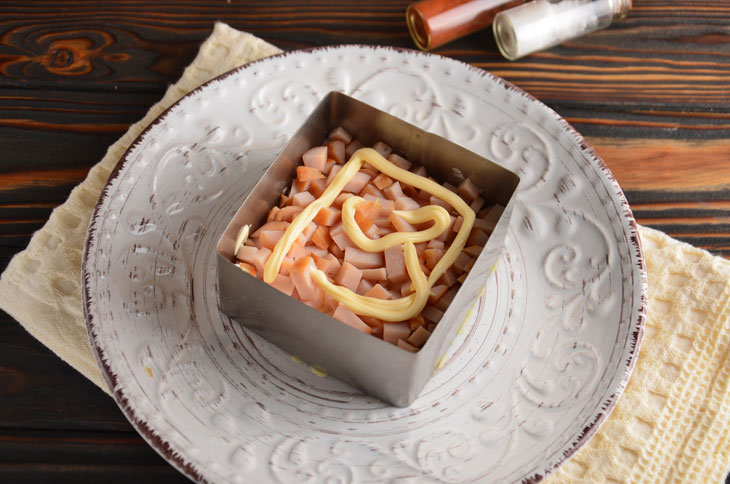 5. Peel a small onion, rinse with clean water and cut into two halves. Finely chop one of them and put on top of the smoked chicken.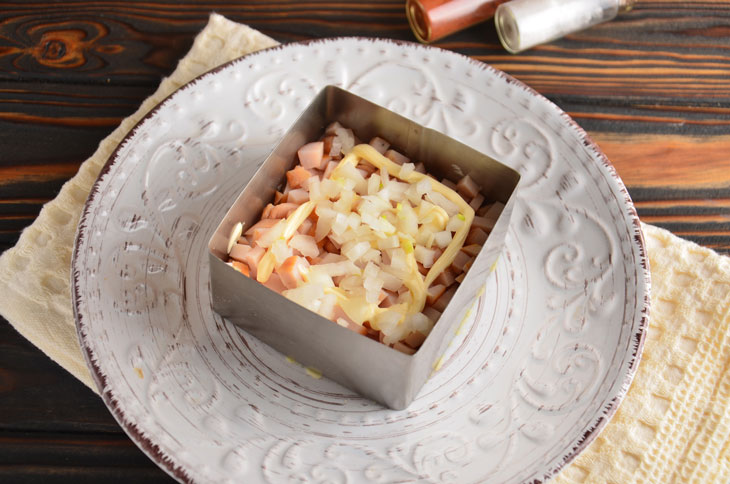 6. Peel the boiled chicken eggs and grate on a fine grater.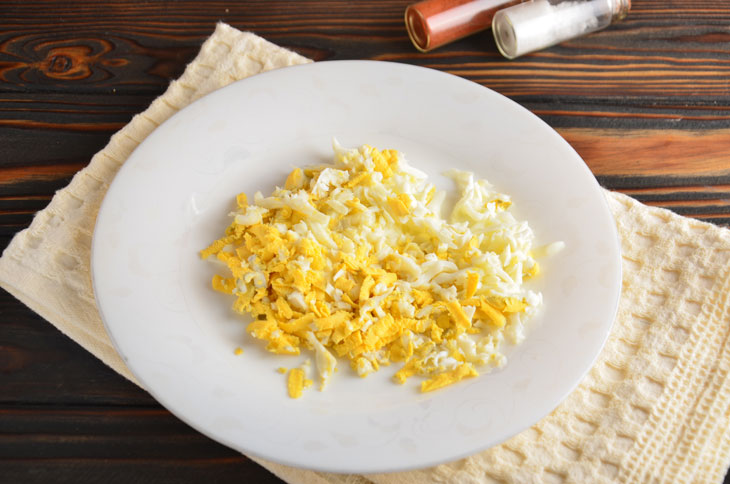 7. Form another layer of grated eggs. Lubricate it with mayonnaise and tamp.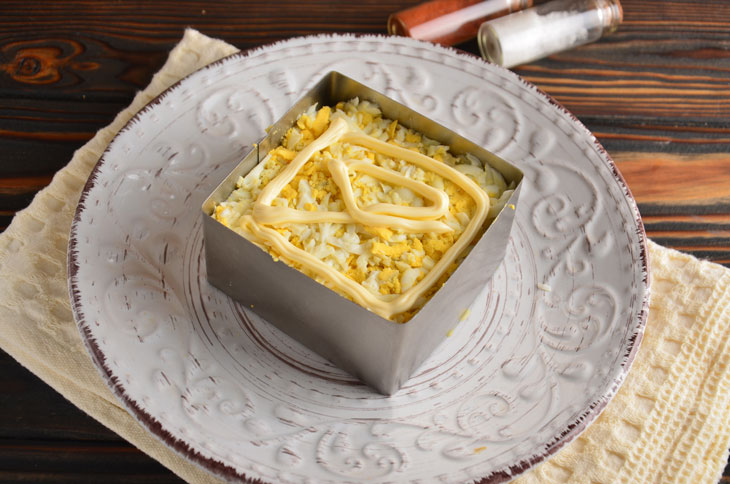 8. The final layer will be hard cheese. First you need to grate it on a fine grater, and then carefully lay it on top of the eggs. It is not necessary to coat with mayonnaise.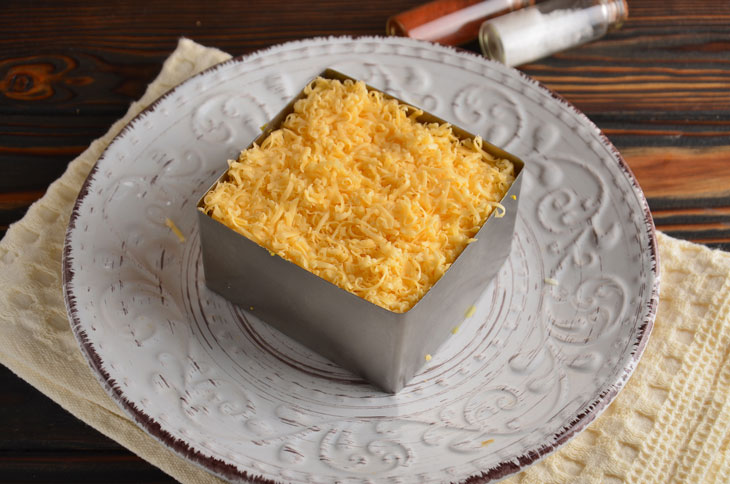 9. Carefully remove the form and send the salad to a cool place for an hour to soak. Before serving, add fresh herbs to the serving.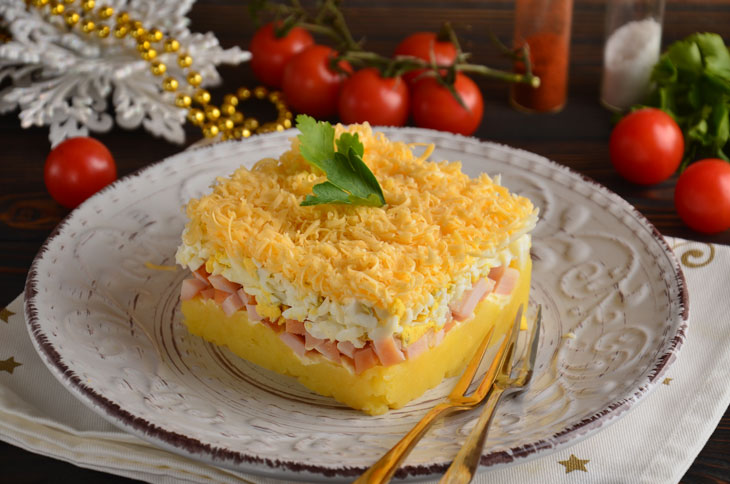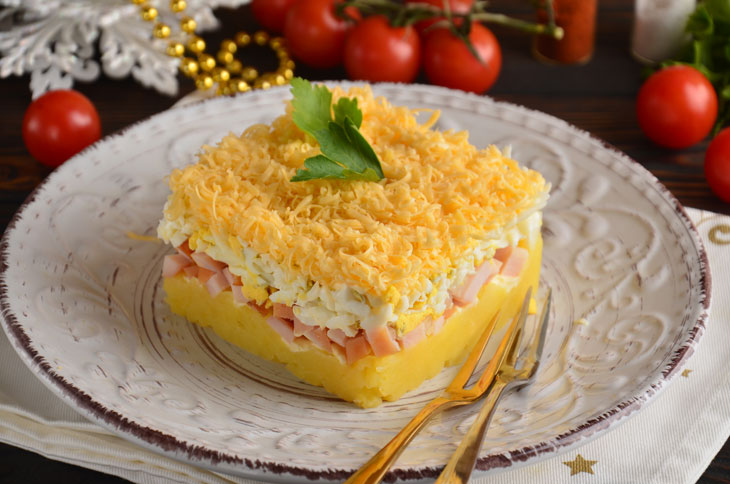 Enjoy your meal!