Salad "Coco Chanel" is distinguished by its exquisite taste and elegant look. Bright vegetables give the salad a fresh aroma and unique taste. It turns out hearty thanks to the addition of chicken meat, cheese and boiled potatoes. Boil the chicken fillet, potatoes in advance, cool the food and it remains to add only vegetables and grate the cheese.
The dish will become a worthy treat on your table, will conquer every guest! It is dressed with olive oil and lemon juice, so it is suitable for those who follow their figure and follow a diet.
Ingredients:
Chicken fillet – 180 g.
Potato – 100 g.
Tomatoes – 80 g.
Sweet red pepper – 70 g.
Hard cheese – 60 g.
Olive oil – 2 tbsp. l.
Lemon juice – 1 tbsp. l.
Salt, black pepper – to taste.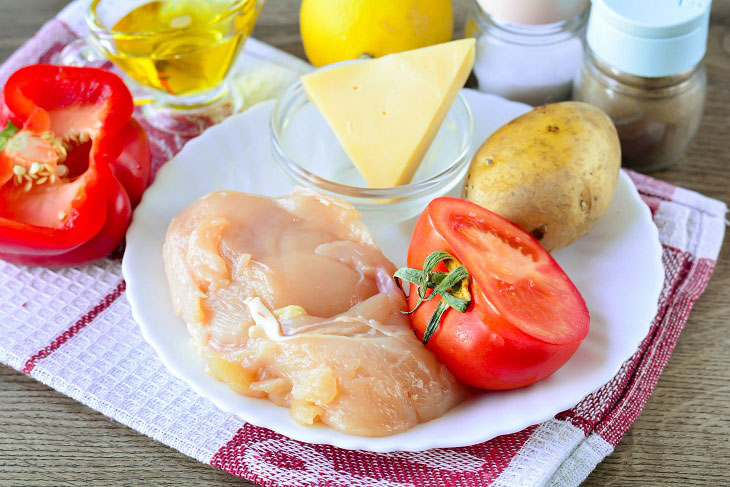 How to cook:
1. Boil the chicken fillet in salted water in advance. Cool the meat and divide into medium fibers.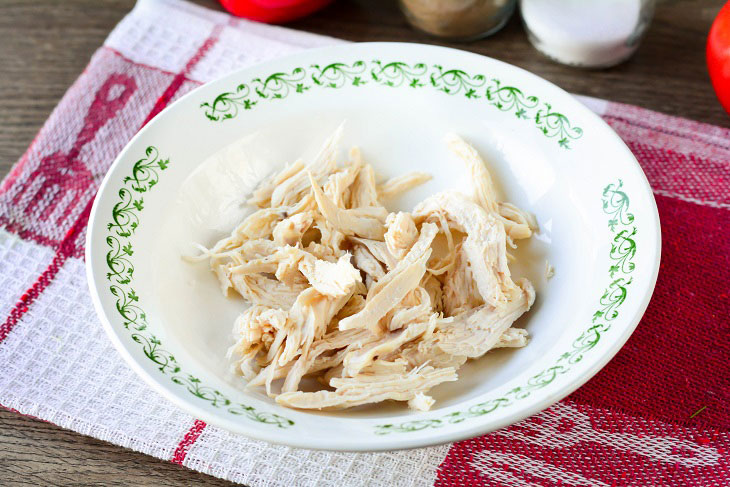 2. Rinse the juicy tomatoes, remove the stalk and cut into strips.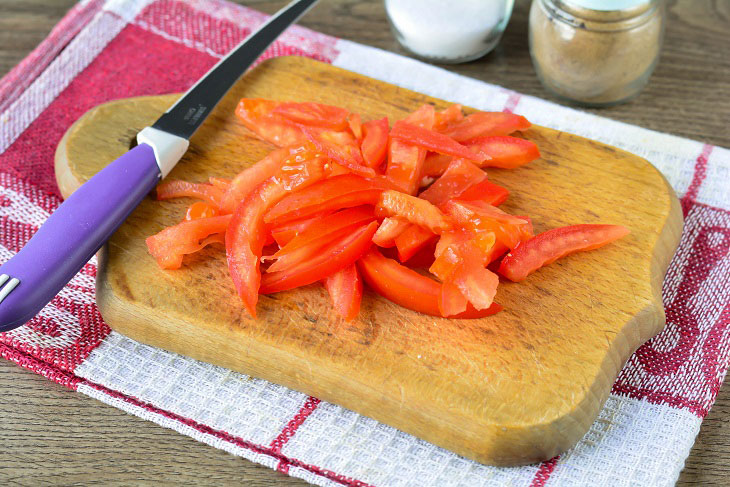 3. Peel the sweet pepper from seeds, cut off the tail. Cut the vegetable into strips – the red color will immediately attract attention.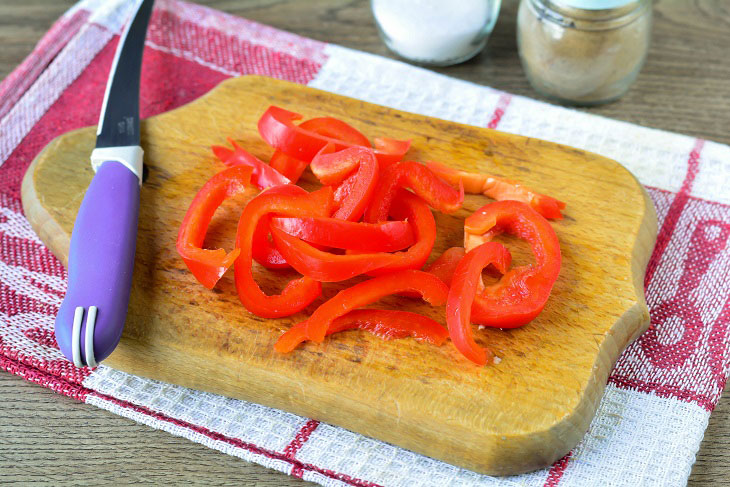 4. Cool the boiled potatoes completely, cut into small cubes.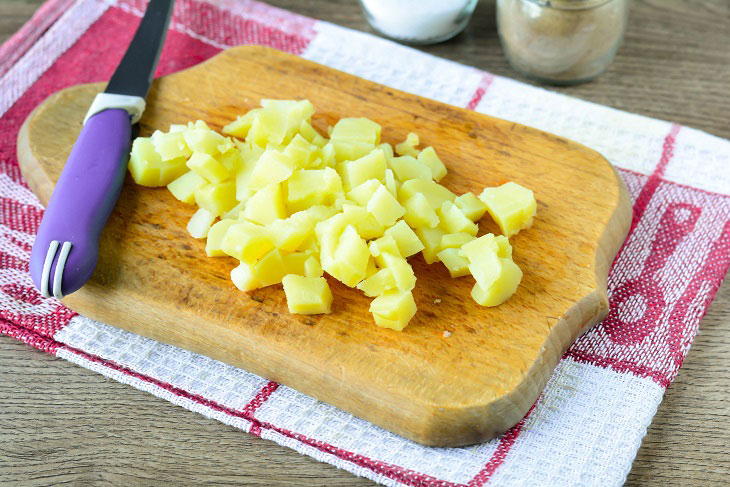 5. Grate hard cheese on a medium grater.
Use cheese according to your taste, but "Russian" or "Dutch" is best suited, they have a delicate taste, not a very pronounced aroma.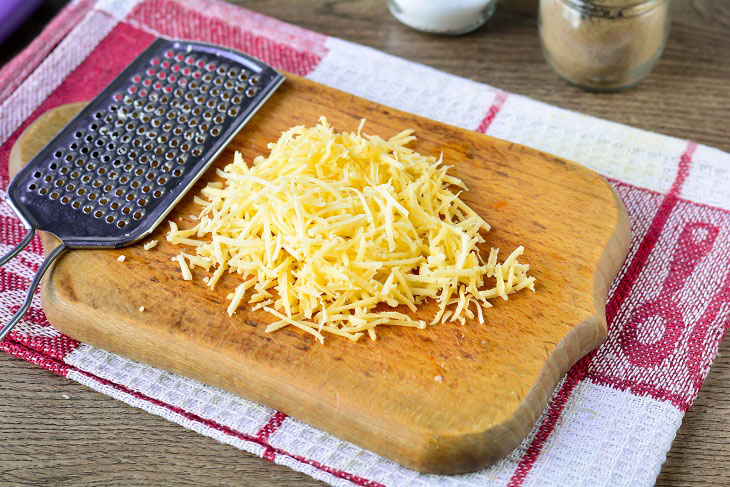 6. In a deep bowl, put all the chopped and chopped foods – chicken, cheese, potatoes, tomatoes and sweet peppers.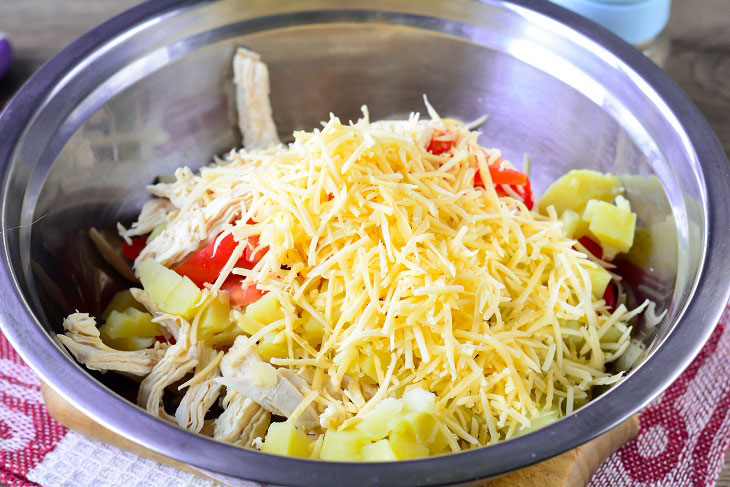 7. Pour the salad with olive oil, lemon juice, salt and pepper to taste, mix well, try to make sure that everything is enough.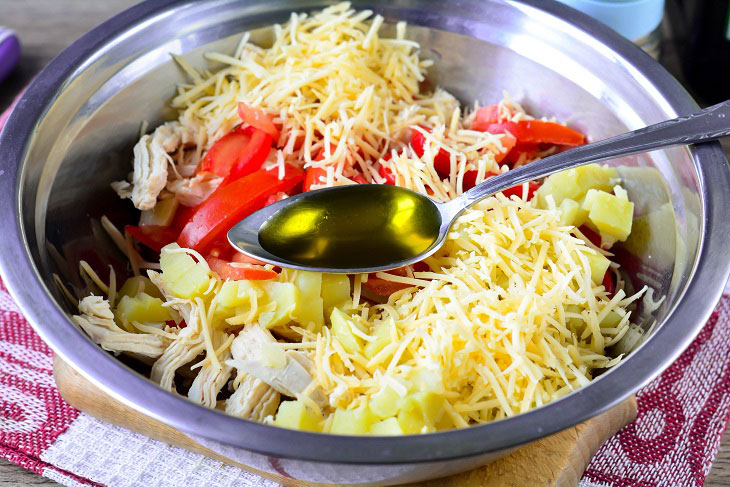 8. Cool the salad and serve after 10 minutes, you can use small portioned containers, bowls.
New recipes are always waiting and anticipating, we hope you will appreciate the delicious, colorful and spicy Coco Chanel salad. The bright colors of this dish will make your holiday special.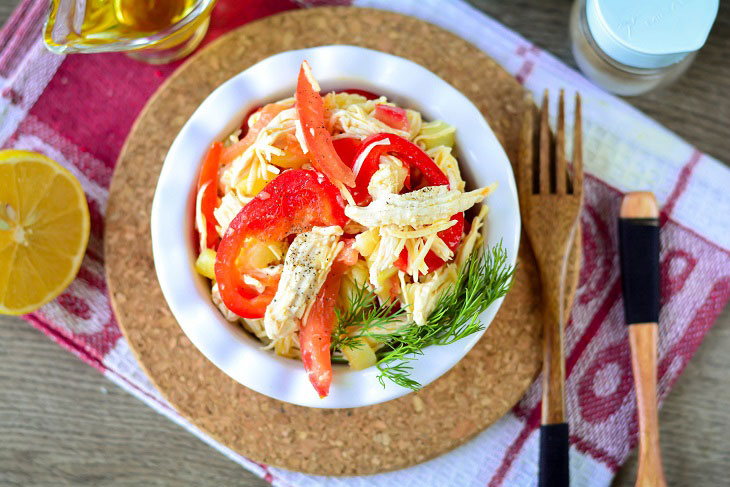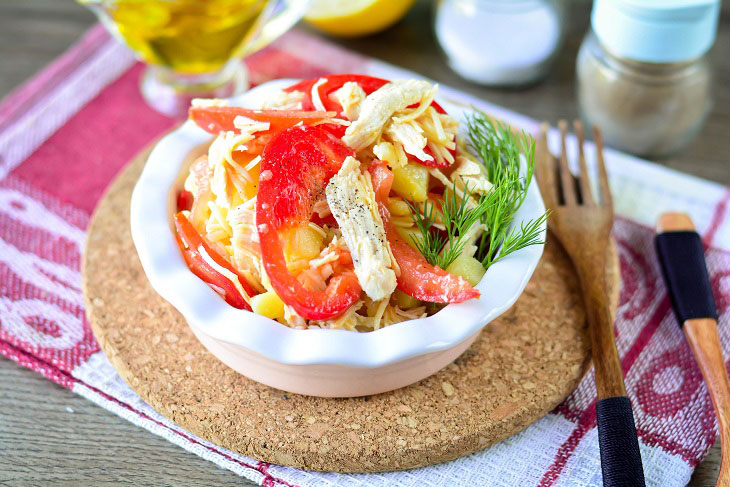 Enjoy your meal!