Salad "Temptation" with chicken and mango is unusual, original and incredibly tasty. The basis of the dish is marinated in spices and then baked in the oven chicken fillet. It harmonizes perfectly with juicy tomatoes and fragrant sweet mango. This composition is complemented by fragrant parsley, subtly shading the taste of the dish.
The crunchy component is represented by roasted cashew nuts. And the salad is seasoned with sunflower oil mixed with spicy mustard.
Ingredients:
Chicken fillet – 300 g.
Mango – 1 pc.
Tomato – 150-170 g.
Cashew nut – 50 g.
Parsley – a few branches.
Sunflower oil – 3 tbsp. l.
Freshly ground black pepper – to taste.
Mustard – 1 tsp
Salt – to taste.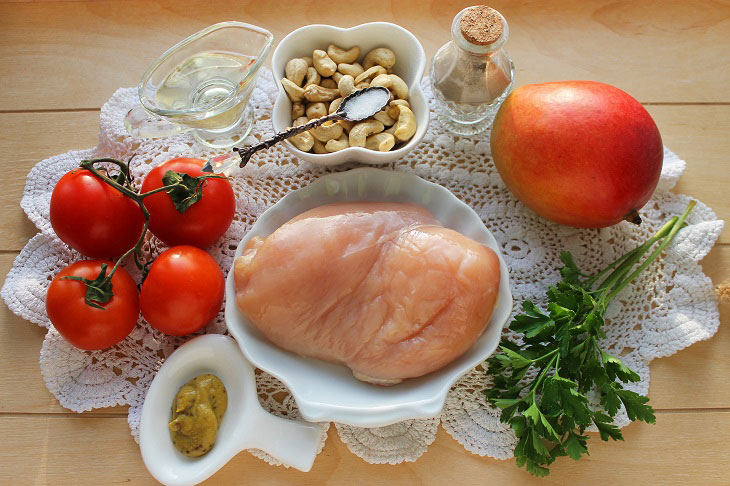 Cooking time: 2 hours 15 minutes. Servings Per Container: 4.
How to cook:
1. Wash the chicken fillet, dry it and rub it on all sides with pepper and salt.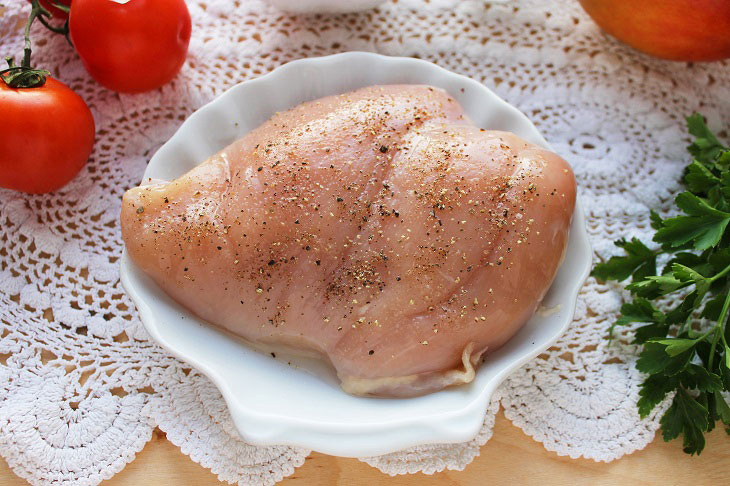 2. Cover the fillet with cling film and refrigerate for 1 hour.
Then transfer the fillet to a fireproof dish. Lubricate the meat with sunflower oil (1 tablespoon).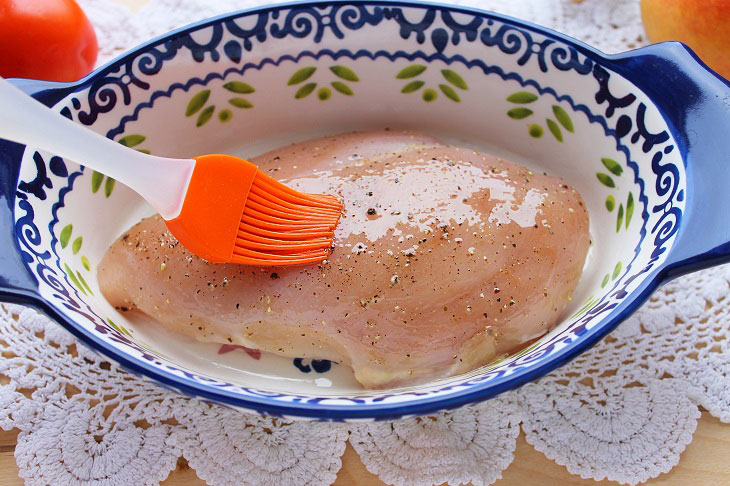 3. Preheat the oven to 180⁰ C. Bake the chicken fillet for 1 hour.
Meanwhile, prepare the rest of the ingredients. Toast the cashew nuts in a dry frying pan until golden brown.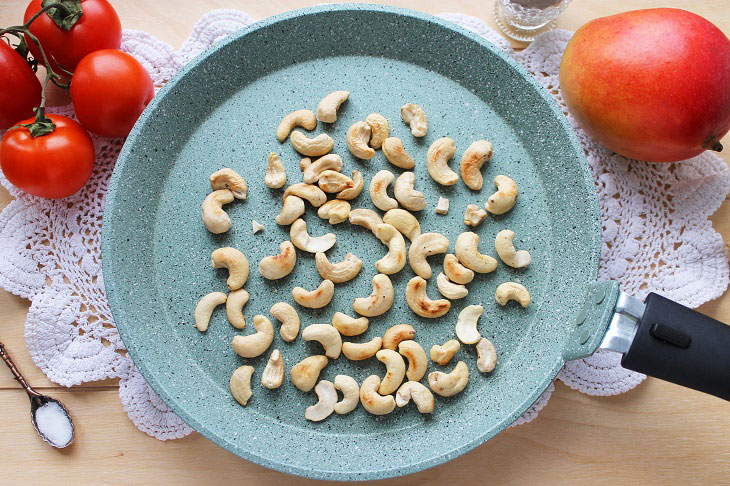 4. Choose ripe, juicy mangoes for this salad. Wash the mango thoroughly and peel it. It's easy to do. Cut the peel lengthwise on four sides with a sharp small knife, being careful not to damage the flesh. Peel off the skin carefully. Cut the pulp into cubes with a side of about 1.5 cm.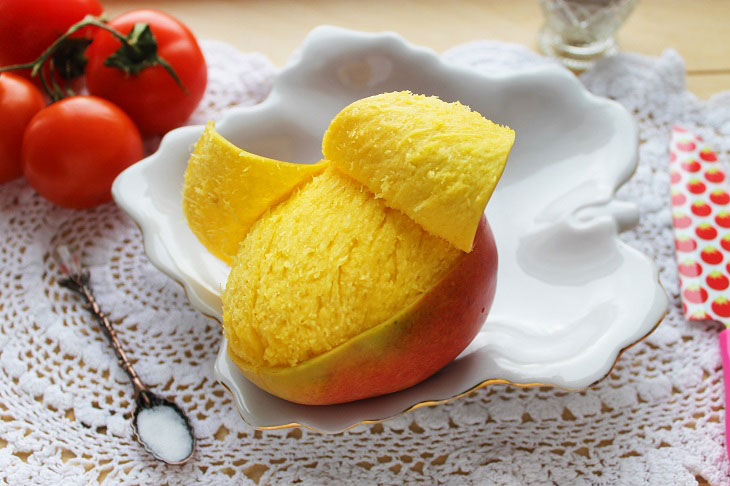 5. Wash the tomatoes too and cut them into the same cubes. Wash the parsley and pat dry.
You can replace parsley with green basil. From this castling, the taste of the salad will become even richer.
Cool the chicken fillet and cut into large slices.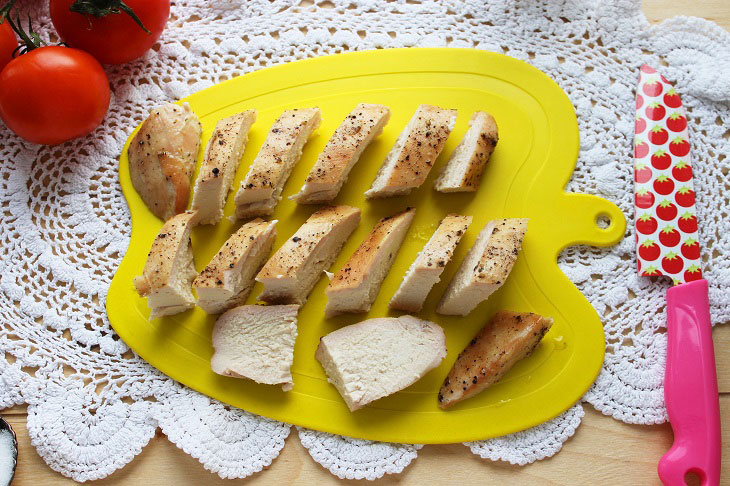 6. Since the Temptation salad consists of ingredients of different colors, choose either beige or white dishes for serving. Lay the parsley leaves on the bottom of the plate.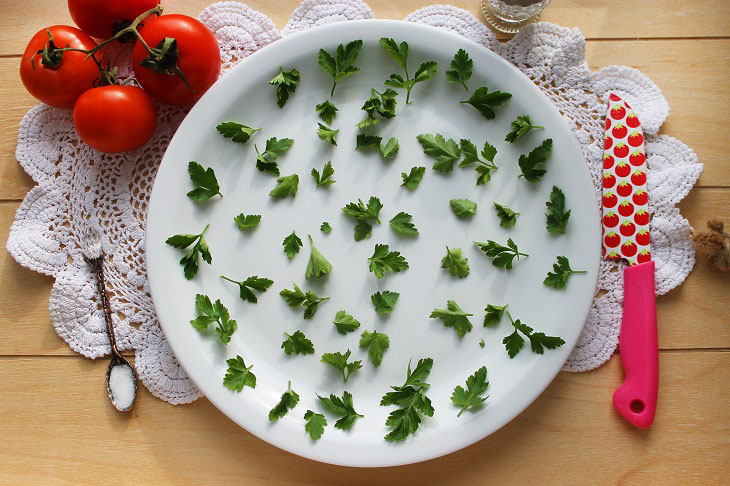 7. Put the chicken slices and tomatoes on top of the greens.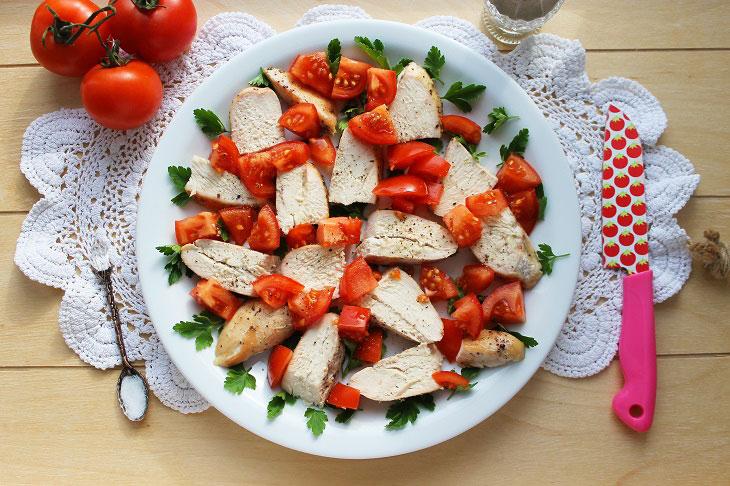 8. Arrange mango cubes on top. Sprinkle with nuts.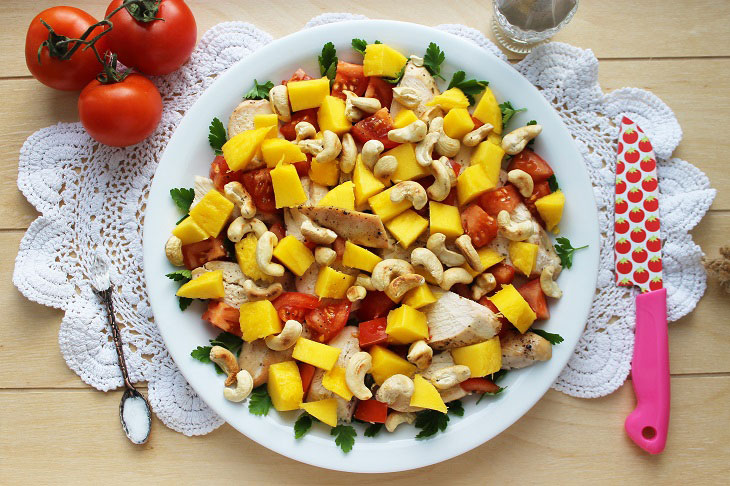 9. In a separate bowl, mix the mustard and the remaining sunflower oil.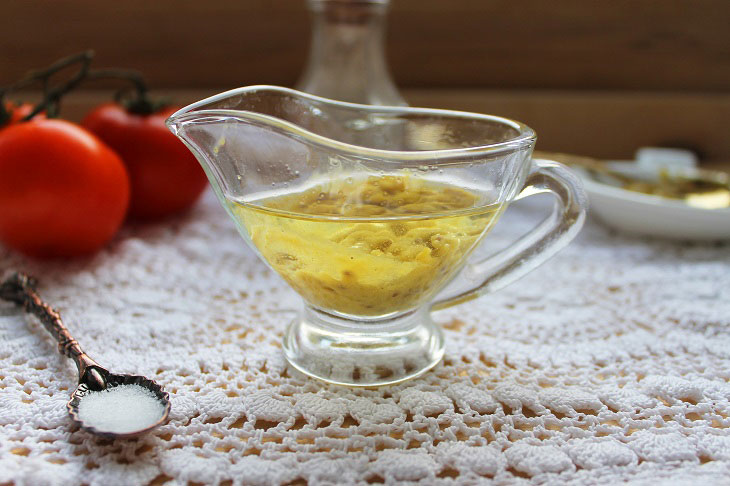 10. Drizzle dressing over salad.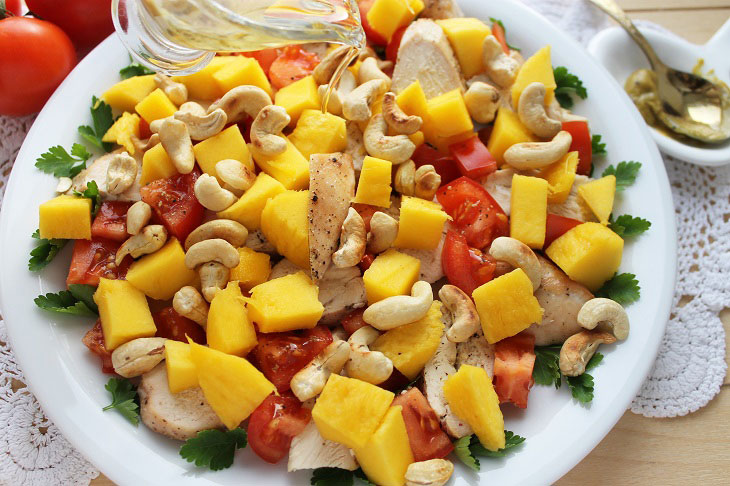 Serve salad "Temptation" on the table immediately after preparation.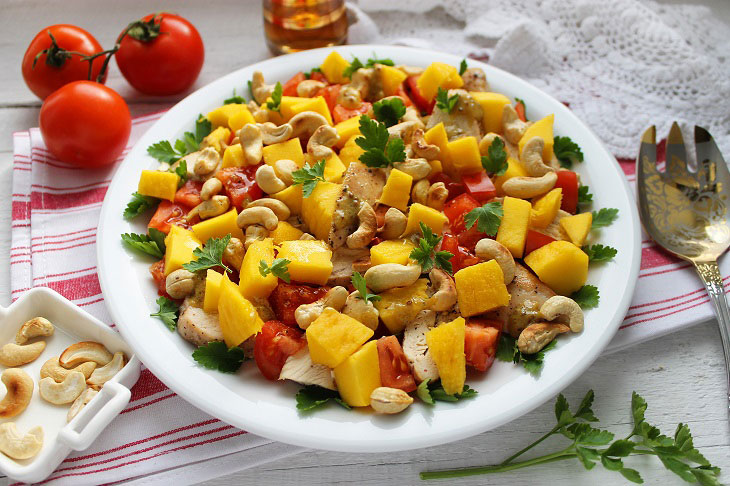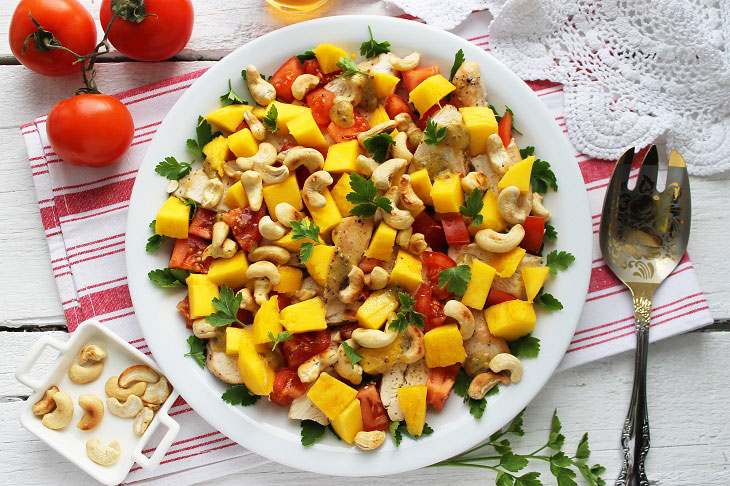 Enjoy your meal!