Pheasant chicken salad with egg omelette, fresh cucumbers and cheese is a very tasty, hearty and refreshing appetizer. It is perfect for everyday dinner, and for a festive table. Cheese gives the salad a creamy flavor, and the omelet gives a special unique flavor.
The dish can be stored for only a few hours, as cucumbers give juice, but you should not worry about this, because the salad is eaten in the blink of an eye.
Ingredients:
Chicken breast – 1 pc.
Eggs – 2-3 pcs.
Cheese – 150 g.
Fresh cucumber – 1 pc.
Sour cream – 2 tbsp. l.
Mayonnaise – to taste.
Salt – to taste.
How to cook:
1. Chicken breast can be easily replaced with any poultry meat, be it turkey, duck or goose fillet. Pour the meat with a little water and put on fire.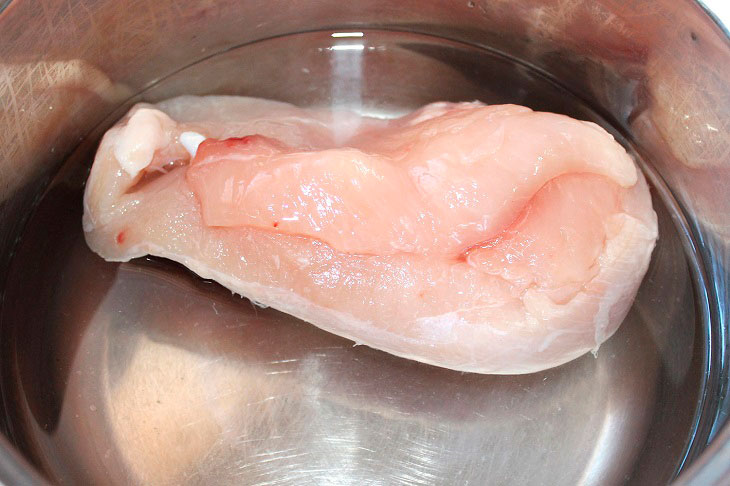 2. After boiling, remove the foam, salt and reduce the degree to the minimum. Boil the chicken at a low boil for 30-40 minutes. We take the meat out of the broth (it can be used to prepare another dish), let the moisture drain and chop the breast into smaller pieces.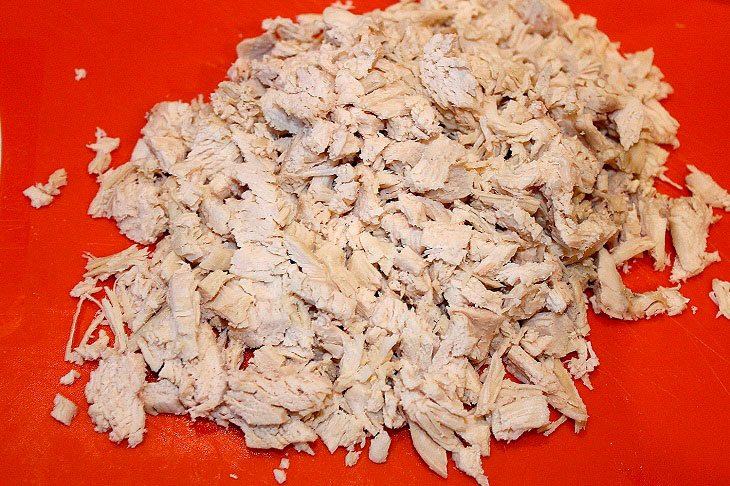 3. It is required to make a thin omelet from the eggs, so it is most convenient to break one at a time into a plate, add a little salt, shake with a whisk until a uniform state and pour the mass into the pan in small portions.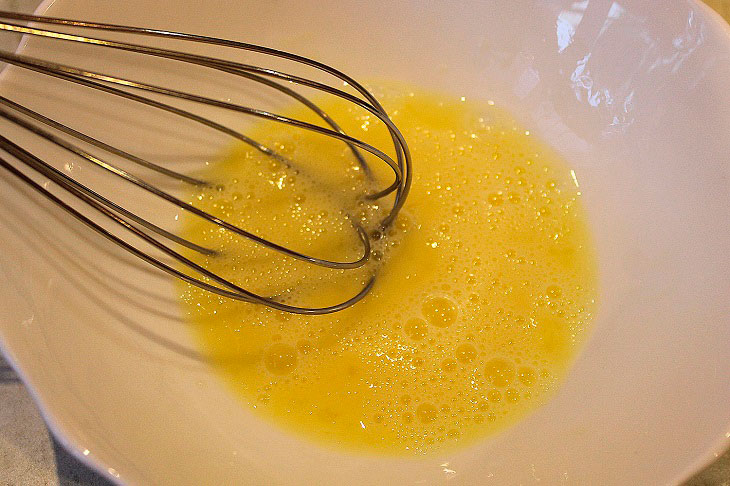 4. Fry the pancakes on both sides until golden brown, then roll them into rolls.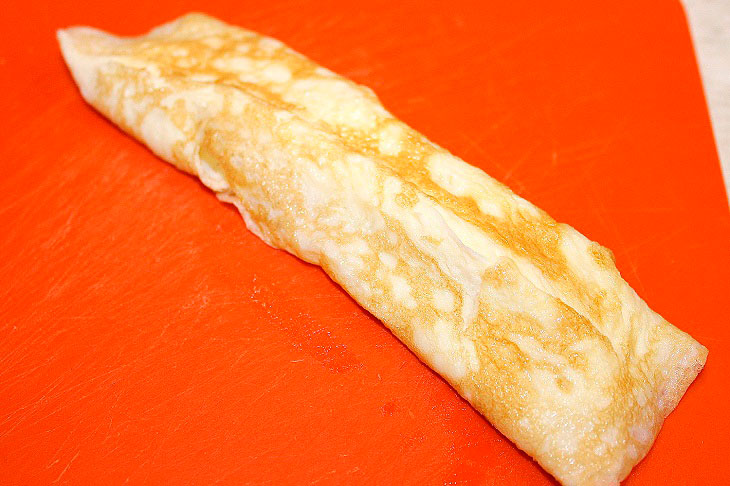 5. We crumble egg rolls with a knife and send them to a plate with chicken meat.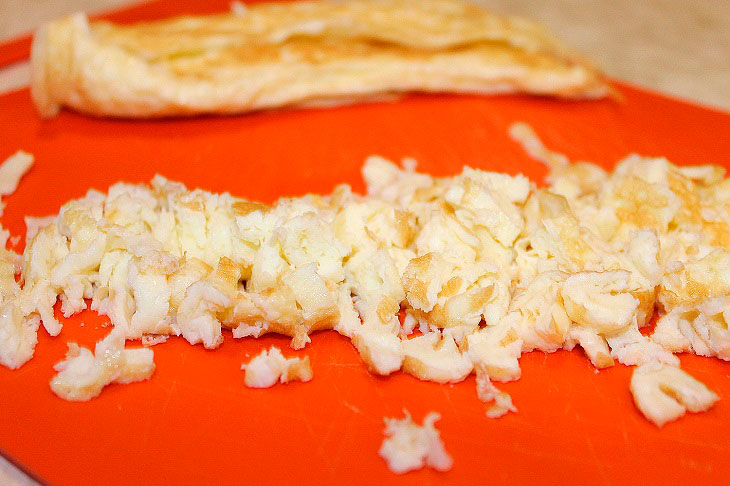 6. Cheese for salad three coarse grater.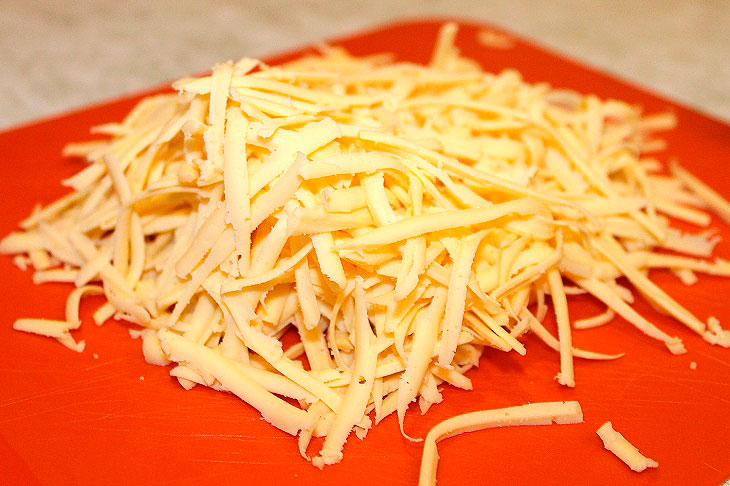 7. My cucumber and cut.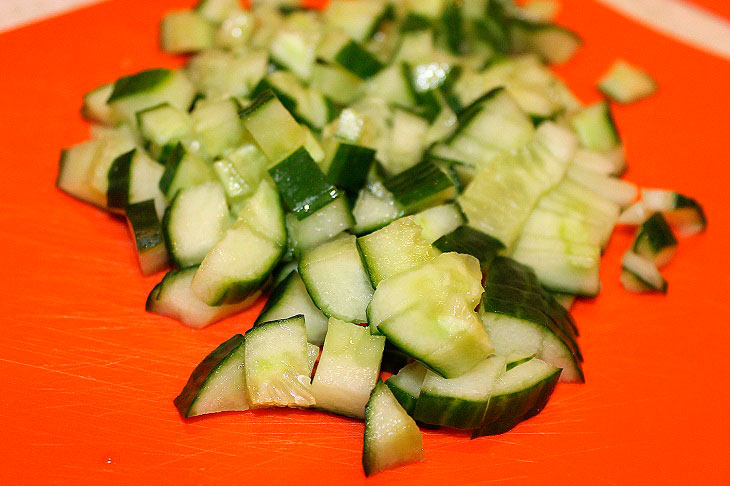 8. Together with cheese, put cucumbers to chicken meat and scrambled eggs. Dress the salad with two tablespoons of sour cream, put salt and mayonnaise to taste.
9. Mix the products and serve immediately.
Salad Pheasant of chicken breast, scrambled eggs, cucumbers and cheese is ready!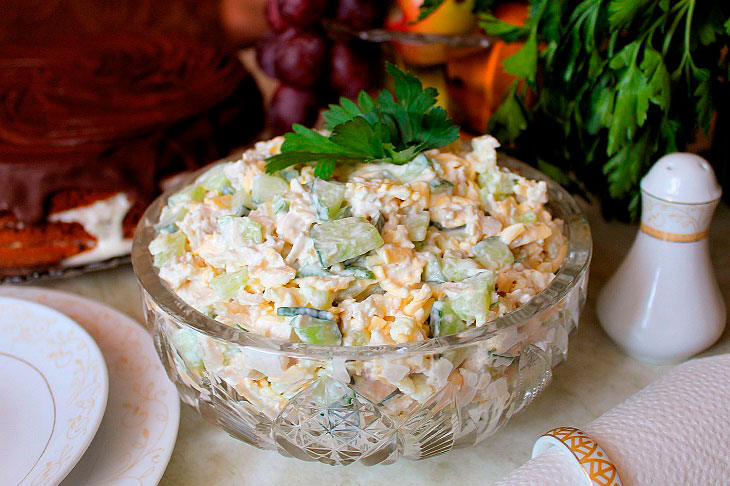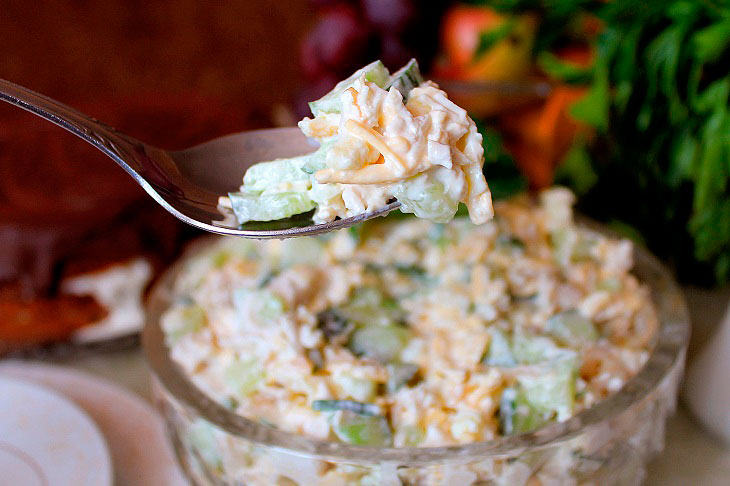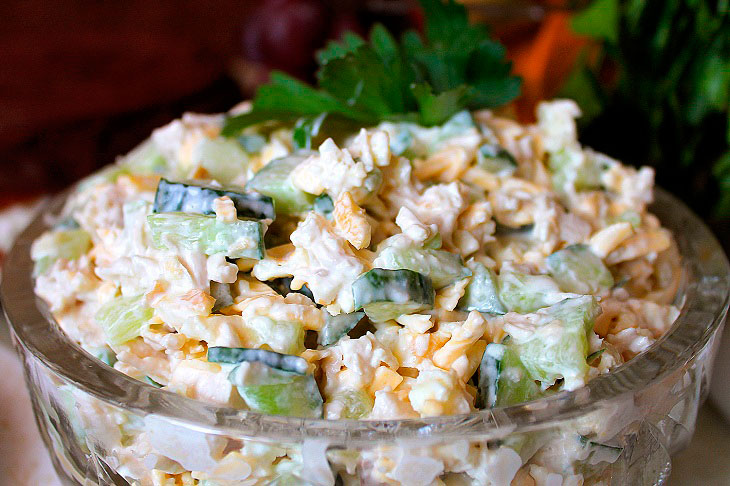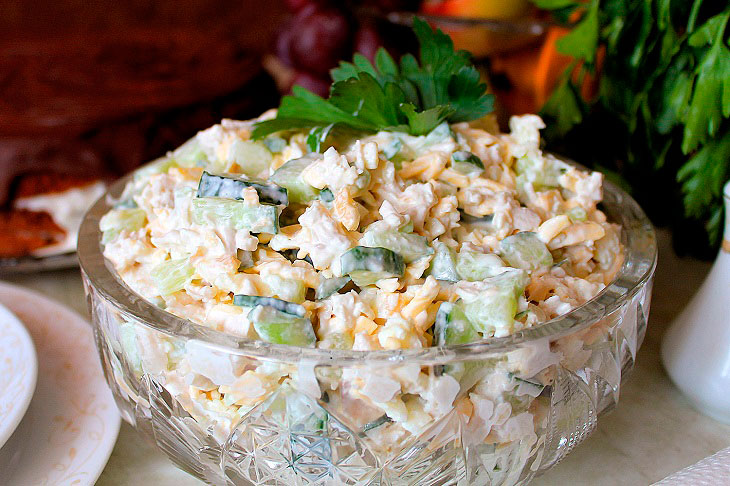 Enjoy your meal!