Salad "Cupid's Arrow" turns out to be very tasty, but the main advantage is that it is quick and easy to prepare. Its main ingredients are meat, thanks to which it comes out hearty and vegetables, due to which it turns out to be more juicy and very healthy. The originality of the dish is given by the fact that all the ingredients are perfectly combined with each other and, as it were, complement each other.
You can safely serve a ready-made salad on the festive table or just cook it for dinner for family members. It perfectly combines with any side dishes, and you can eat it without anything.
Ingredients:
Boiled chicken fillet – 100 g.
Fresh tomato, not large in size – 1 pc.
Onion – 0.5 pcs.
Bulgarian pepper – 0.5 pcs.
Salt – to taste.
Ground black pepper – to taste.
Mustard – 0.5 tsp.
Mayonnaise or sour cream – 0.5 tbsp. l.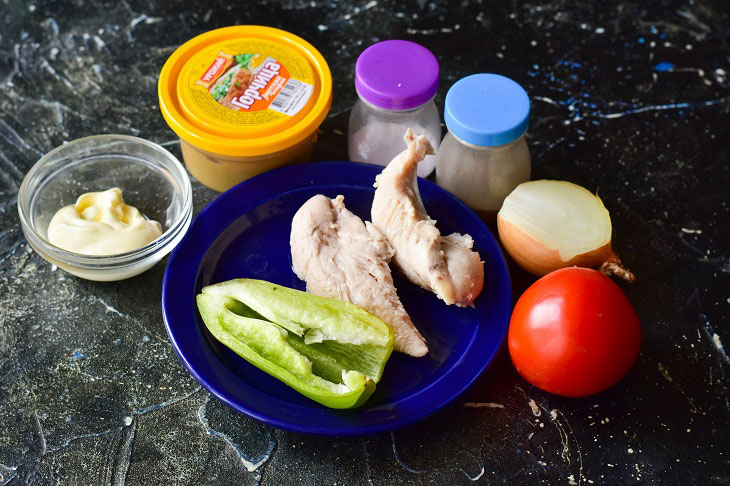 How to cook:
1. Wash the bell pepper or sweet pepper well, then cut it in half with a sharp knife. Remove all seeds, cut the vegetable into medium-sized cubes. Put them in a deep bowl.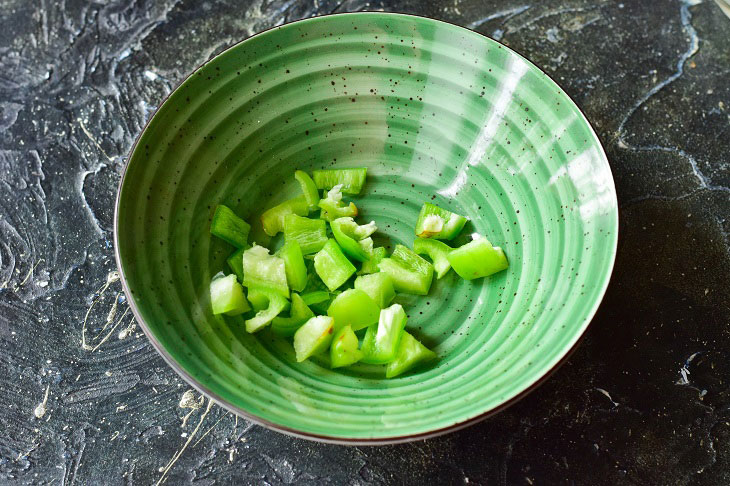 2. Now cut the tomato. It is better that it be a home-made vegetable, as it tastes much better than store-bought.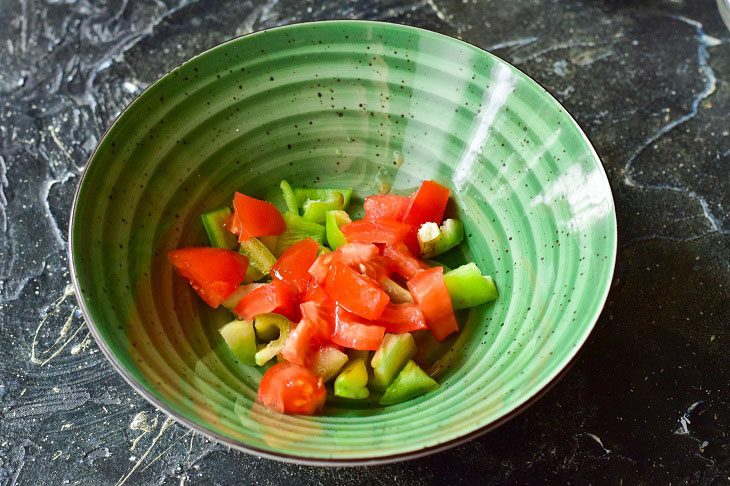 3. Peel the onion, cut it into half rings. Lay out to the previous ingredients.
If you don't like onions or if you want to take a salad to work on the brakes, then you can safely not add it.
Also, this vegetable can be pre-marinated. To do this, just put it in a bowl, pour in equal amounts of vinegar and water and add a pinch of salt and pepper.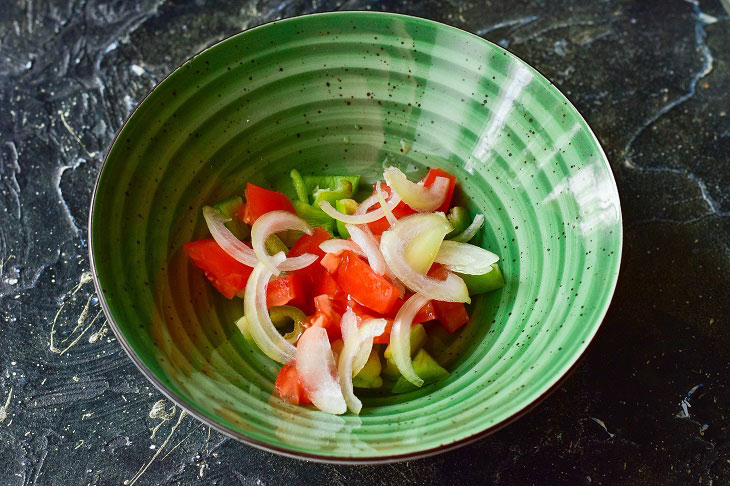 4. Boil chicken fillet or any other meat for 30-40 minutes. Add salt to the water so that the meat does not come out fresh. Rip the meat into fibers.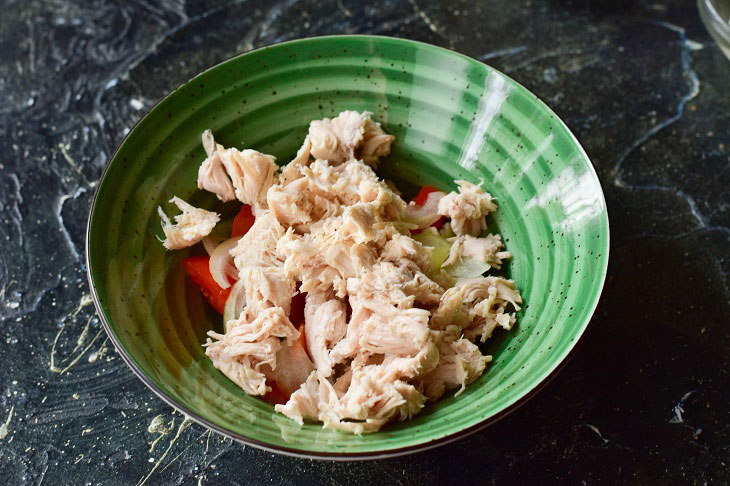 5. Add salt, ground black pepper, mustard and mayonnaise to the salad to taste.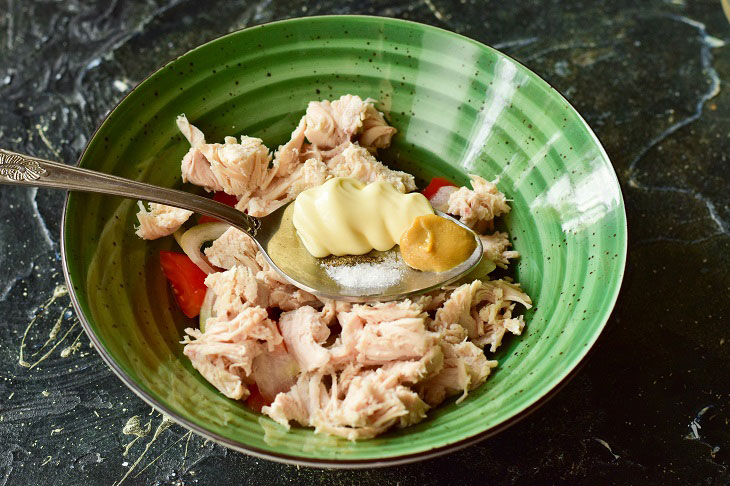 6. Mix everything very well. Be sure to put the finished salad in the refrigerator for 30 minutes. During this time, it will be perfectly soaked.
Now boldly serve it to the table, putting it in a beautiful and not large bowl. From above you can decorate the Cupid's Arrow salad with greens.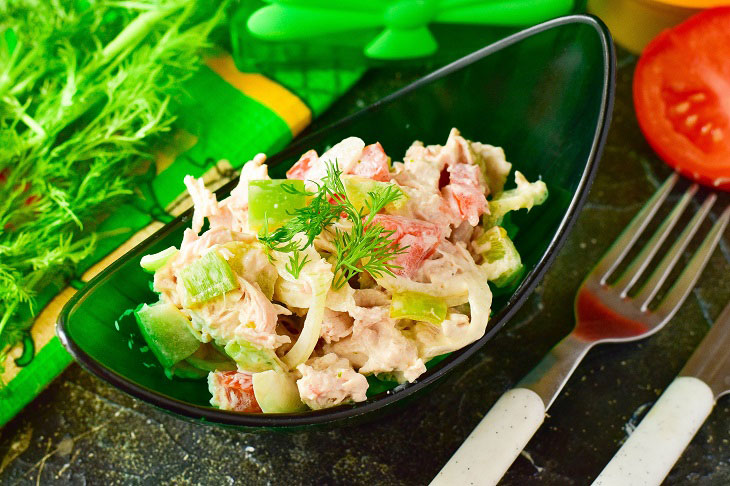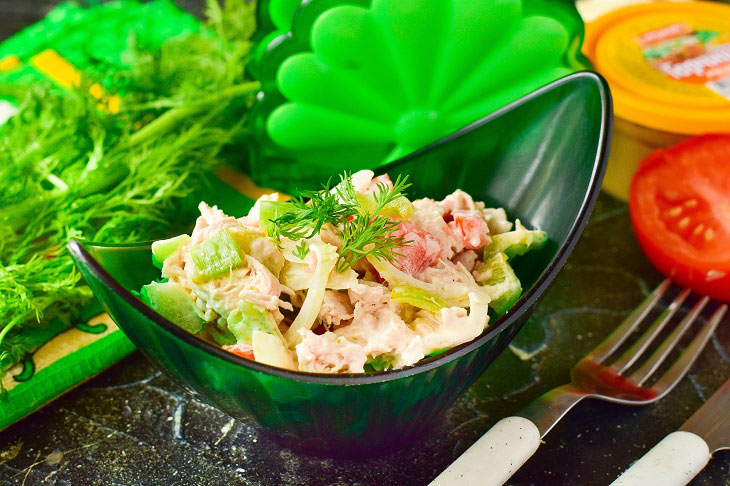 Enjoy your meal!