A salad with a rich taste, juicy and tasty, we will cook today. We recommend serving this dish in portioned containers to each guest at the festive table.
Ingredients:
Boiled corn – up to 200 g.
Chicken fillet – 230 g.
Processed cheese – 1-2 packs.
Boiled chicken eggs – 4 pcs.
Fried onions – 2-3 tbsp. l.
Walnuts – 2-3 tbsp. l.
Mandarin or orange – 1-2 pcs.
Mayonnaise – to taste.
Salt – to taste.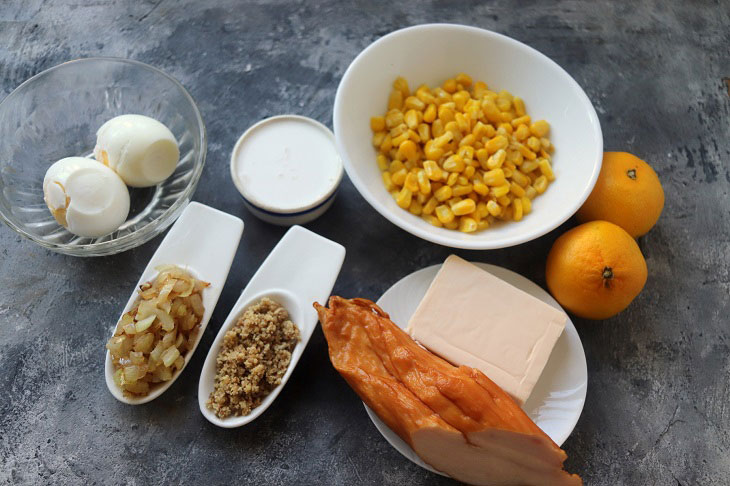 How to cook:
1. Salad needs corn. You can take canned corn, first drain the liquid from the jar.
Alternatively, you can use fresh-frozen sweet corn kernels. In this case, simply blanch the corn for a few minutes with just a little water (50 ml).
In a bowl where you will mix the salad, pour the corn.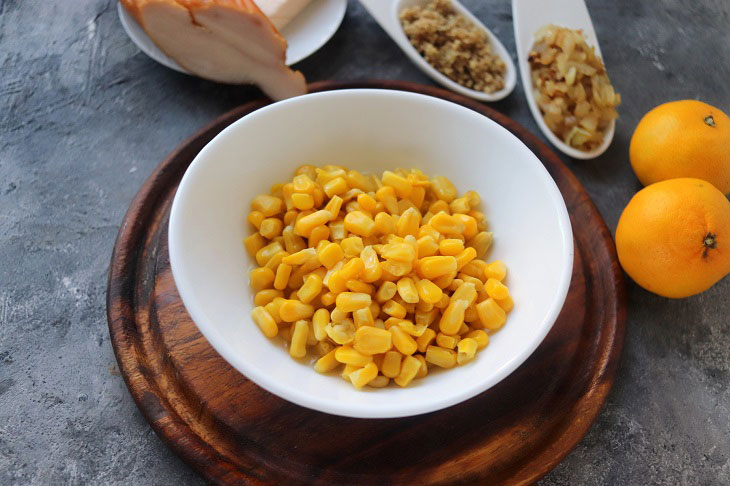 2. Cut the chicken fillet into small cubes and send to a bowl with corn.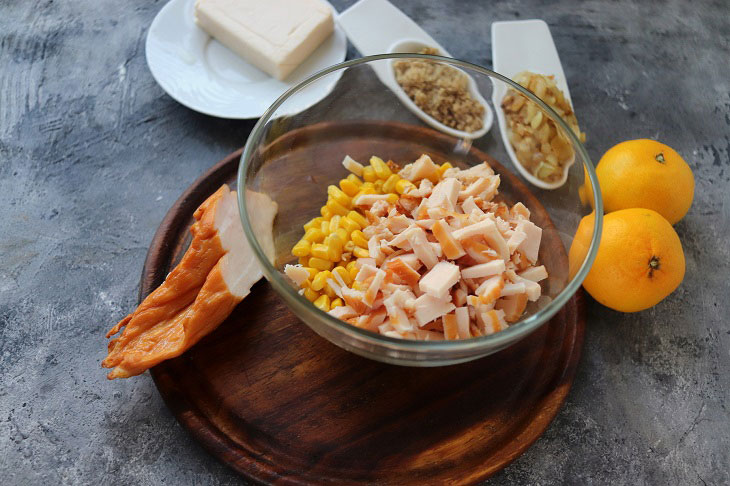 3. Pre-fry finely chopped onion for the dish. Grind a handful of walnuts in a mortar and add to the salad along with fried onions. A special touch to this recipe will give a tangerine or orange. Finely chop the peeled tangerine and add to the salad.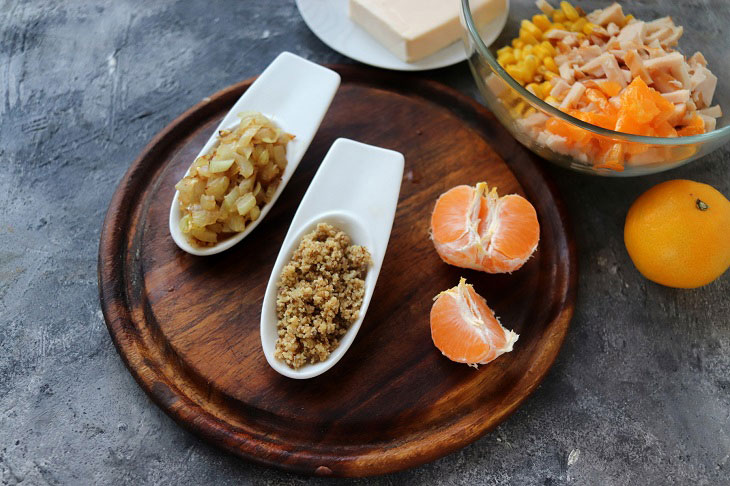 4. Homemade delicious mayonnaise is perfect for dressing. Alternatively, this salad can be seasoned with thick natural yogurt or sour cream.
If you like the piquancy of the taste, then squeeze a clove of garlic into the dish.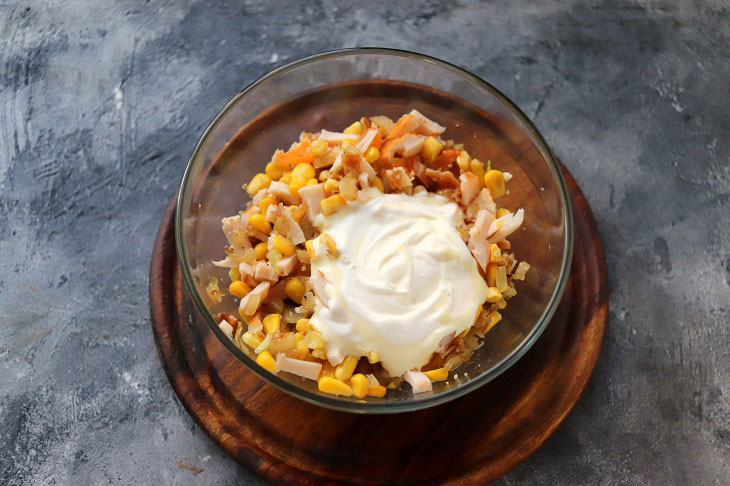 5. Grate the melted cheese and add to the mixing bowl. By the way, such cheese will be better rubbed if you put it in the freezer for a few minutes. Hard flavored cheese can be used instead of processed cheese.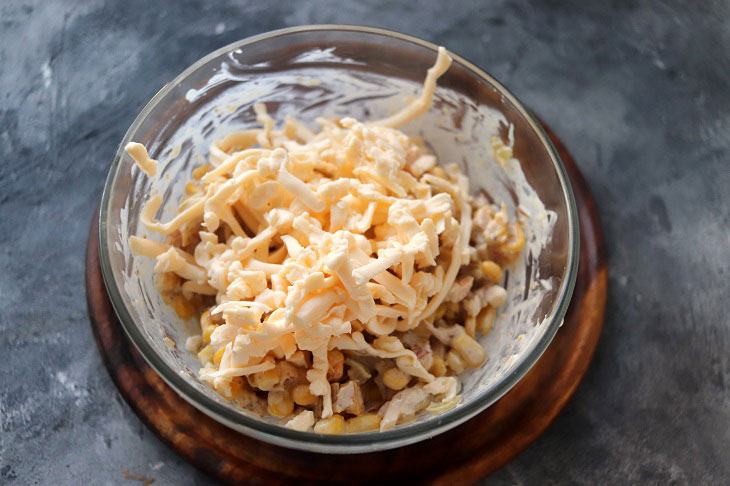 6. Pick up several portion bowls or bowls, such a salad will look convenient and beautiful in them. Divide it into creamers. The final layer will be egg whites grated on a fine grater. Yolks can be added to the salad, in the bulk.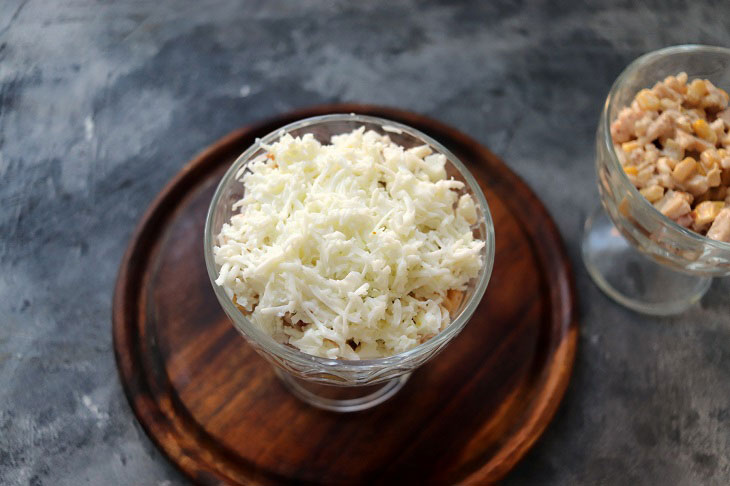 7. Garnish with tangerine wedges or bright fresh parsley or dill.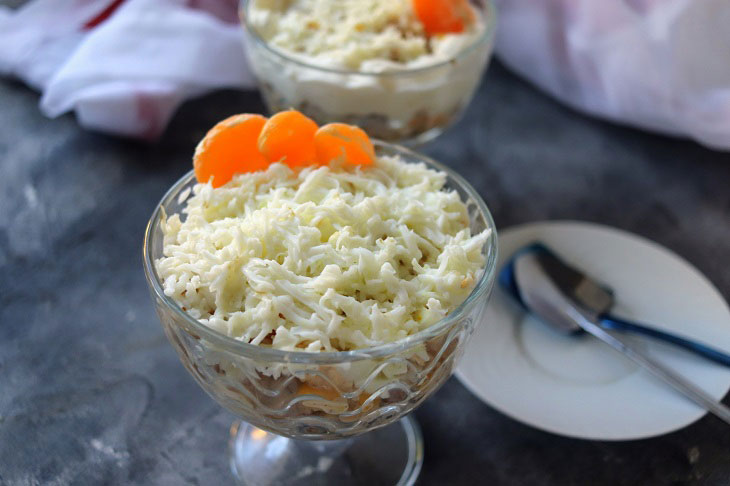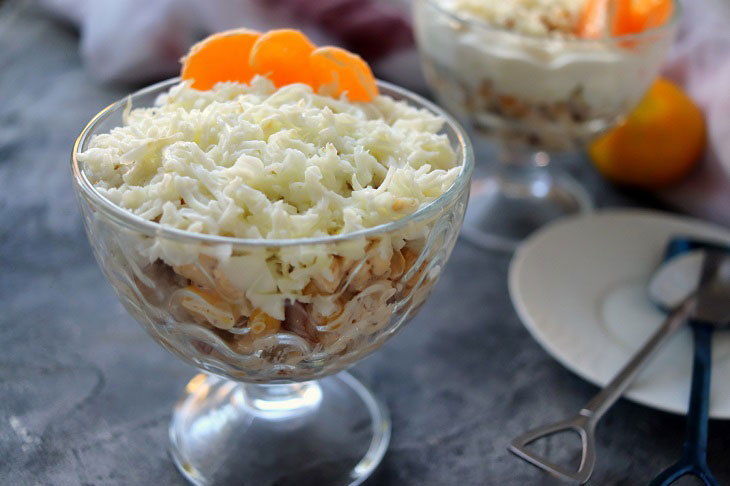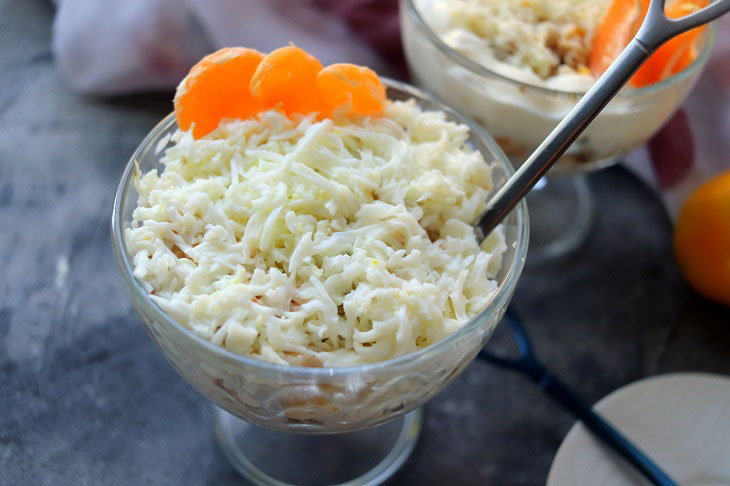 Bon appetit!