Rapture salad is prepared quite simply, since most of the ingredients do not require heat treatment or any preparation. You just need to boil the chicken eggs and cut the products. Thus, you can prepare such a salad on any day. It turns out quite satisfying, as it contains protein products. Therefore, when serving, it is quite possible to do without any side dish.
Ingredients:
Smoked chicken – 180 g.
Tomatoes – 1-2 pcs.
Canned corn – 130 g.
Hard cheese – 70 g.
Chicken eggs – 1-2 pcs.
Mayonnaise – 1.5 tbsp. l.
Salt – 3 pinches.
How to cook:
1. For a salad, smoked chicken meat on a ham or boiled-smoked fillet is suitable. For salad, meat should be cut into small pieces and put in a salad bowl.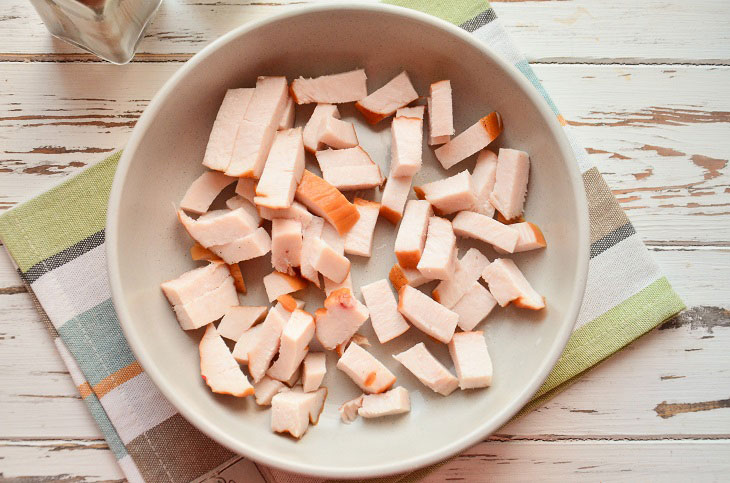 2. Tomatoes for salad need ripe and juicy, but not overripe. Rinse the vegetables under running water, cut into slices or cubes, transfer to a salad bowl.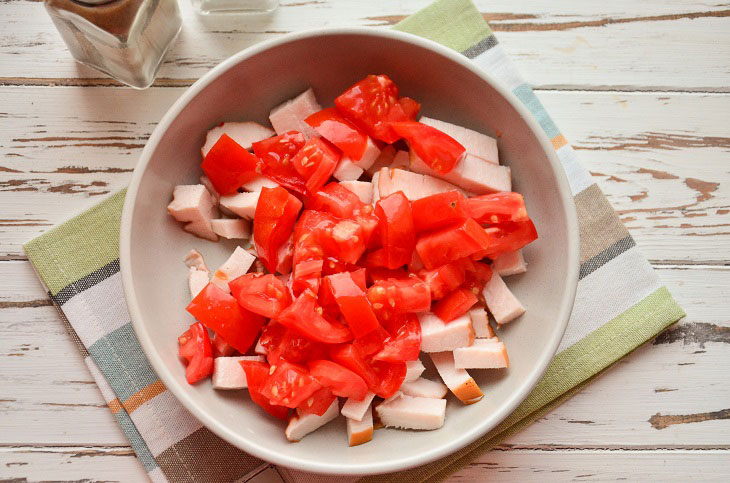 3. Using a regular or can opener, open a can of canned corn, transfer the desired amount to a salad bowl.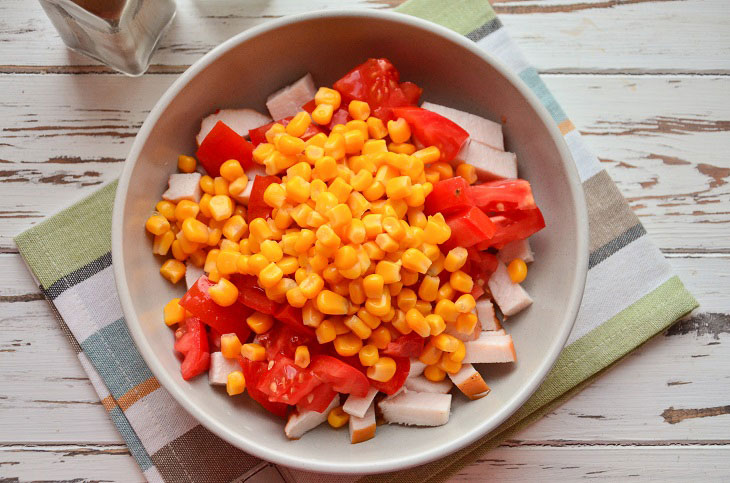 4. The type of hard cheese does not really matter. Grate it on a grater and add to the salad.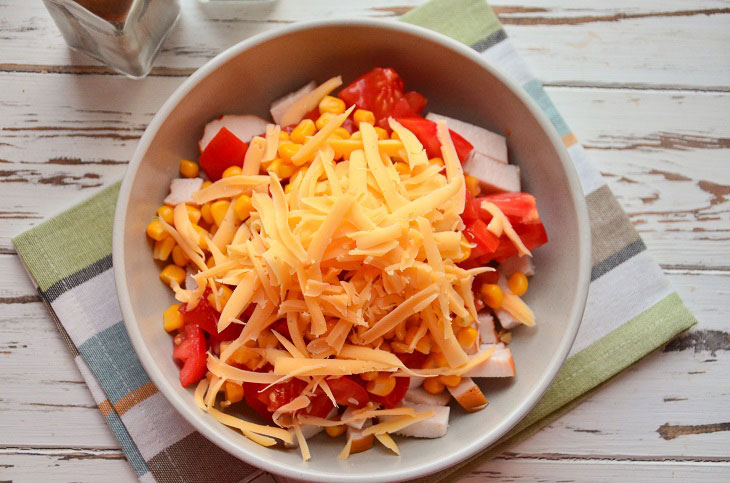 5. Send chicken eggs in salted cold water, boil hard-boiled, then cool and remove the shell. Using a knife or a special mesh, crumble the eggs, pour over to the rest of the products.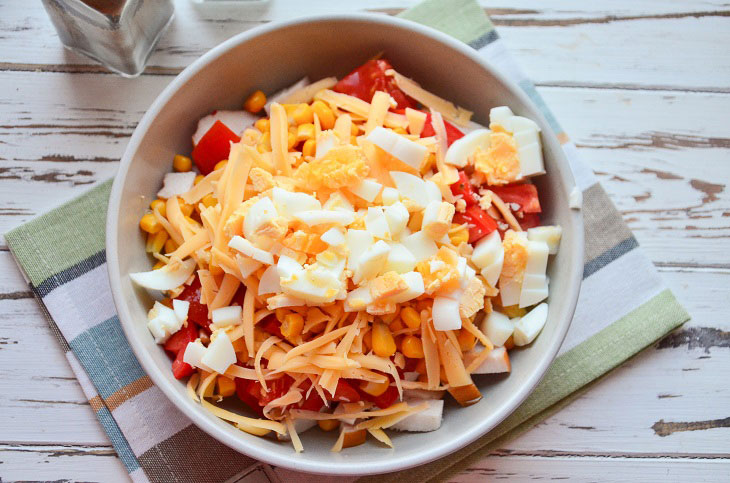 6. For dressing, mayonnaise or low-fat sour cream is ideal. Also, do not forget to salt the salad and add spices.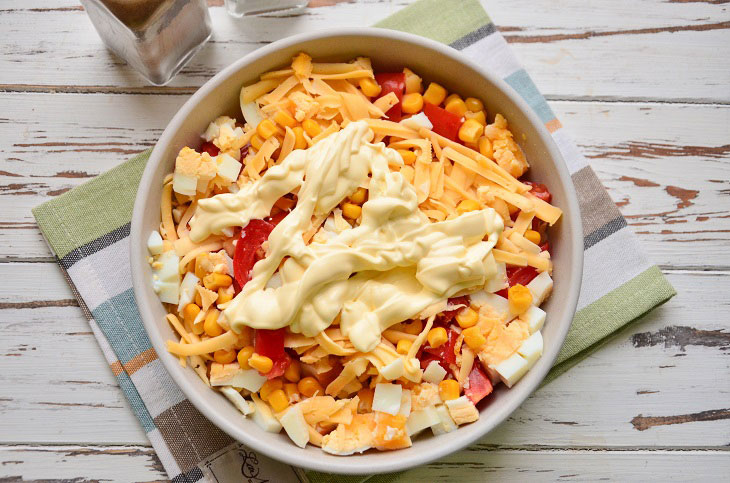 7. Stir the dish and serve immediately, otherwise it may become too watery (due to the tomato). Each serving can be decorated with sprigs of fresh herbs.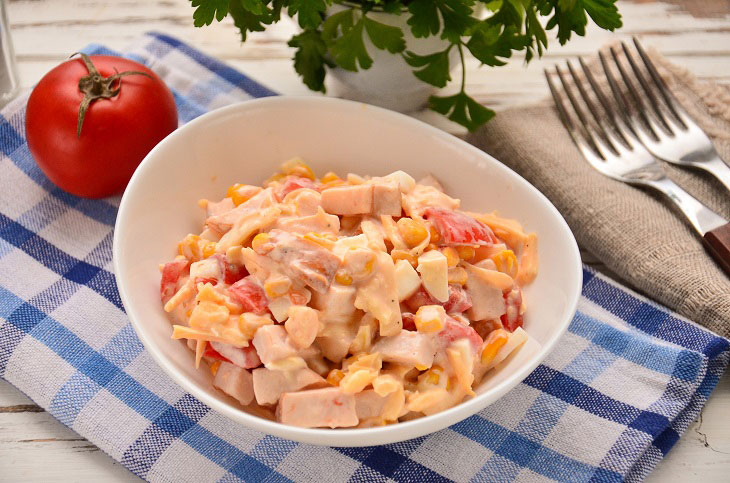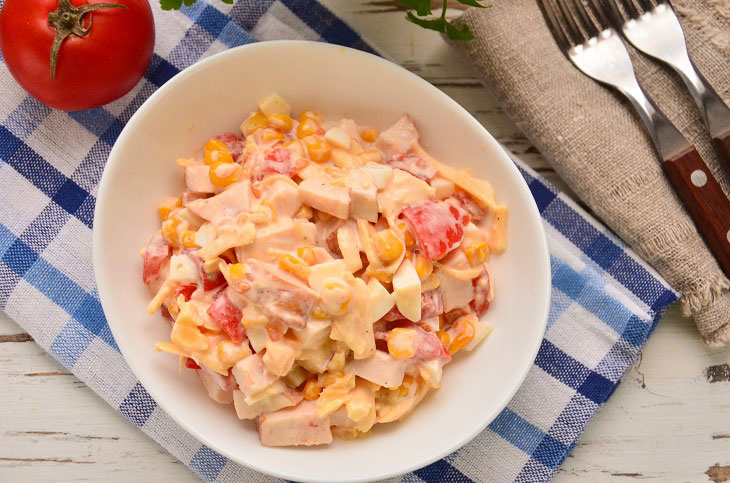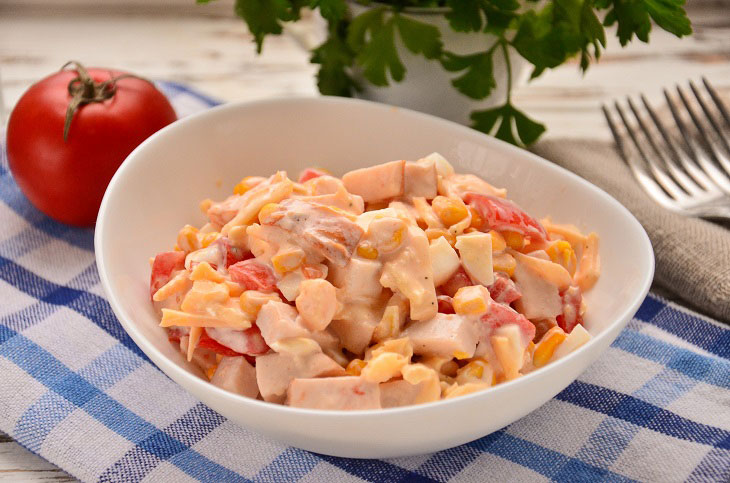 Enjoy your meal!