Do you want to pleasantly surprise your guests and diversify the traditional holiday menu? Then this recipe is for you. Delicious salad "Laguna" is very simple, and most importantly quick to prepare.
The basis of the dish is a duo of salted tuna and seaweed. Juicy tomatoes and crispy carrots go well with seafood. The combination of green onions and fragrant parsley subtly sets off the taste of the salad. The salad is dressed with fragrant olive oil mixed with fresh lemon juice.
Ingredients:
Salted tuna (fillet) – 250 g.
Canned or pickled sea cabbage – 150 g.
Tomato (medium-sized) – 3 pcs.
Carrot – 1 pc.
Green onion – ½ bunch.
Parsley greens – 7-8 branches.
Olive oil – 25 ml.
Lemon – 1 slice.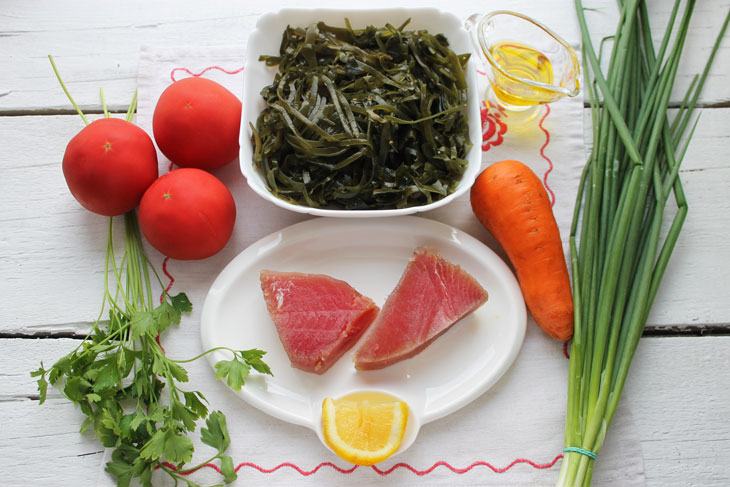 How to cook:
1. Cut the tuna fillet into thin strips.
Salted tuna can be completely replaced with any other salted or lightly salted red fish, for example, salmon or salmon. Salad from this castling will acquire a completely different taste.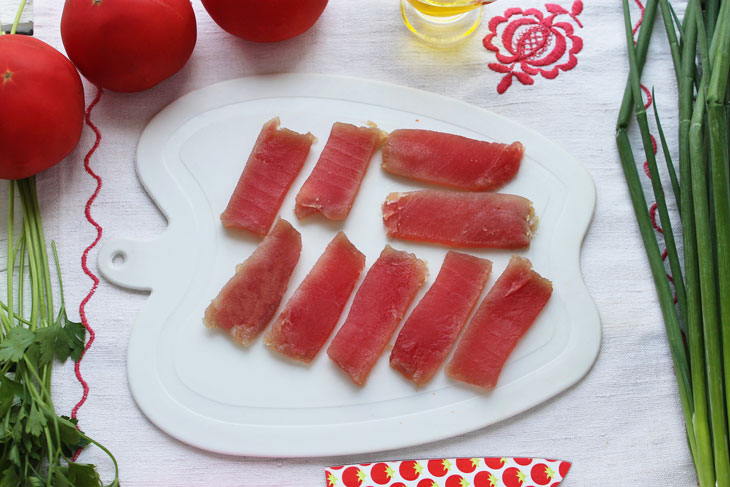 2. Wash the carrots, peel and grate on a coarse grater.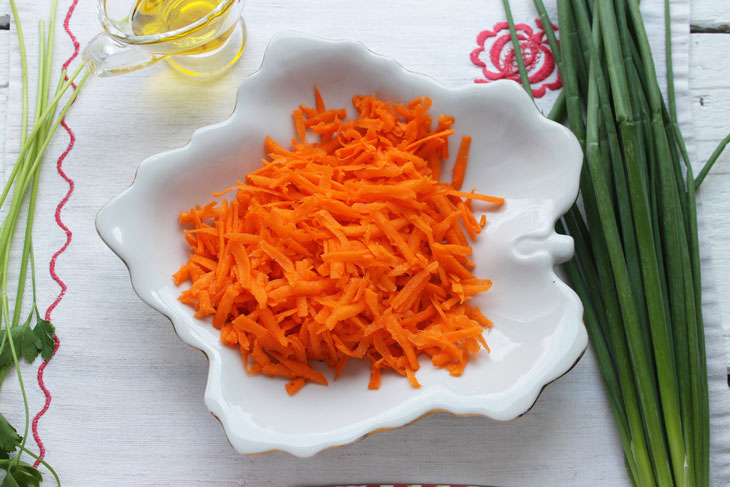 3. Wash the tomatoes and cut into slices. Use firm-fleshed tomatoes for salad dressing.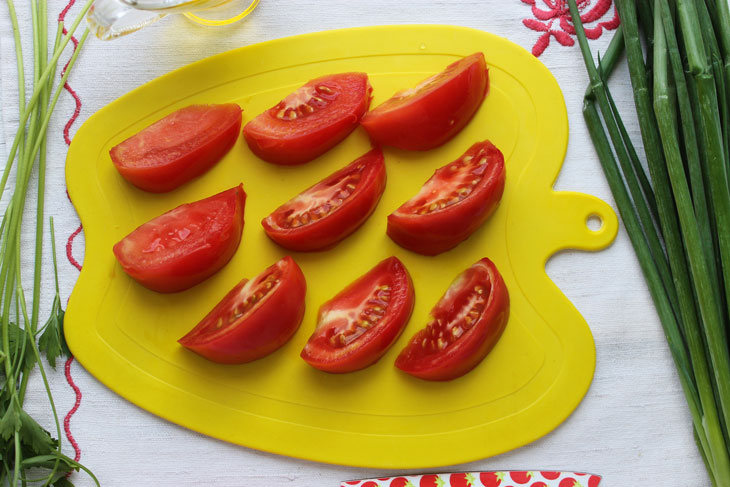 4. Rinse green onions and parsley and chop finely.
Green onions can be replaced with leeks. It will require one stem.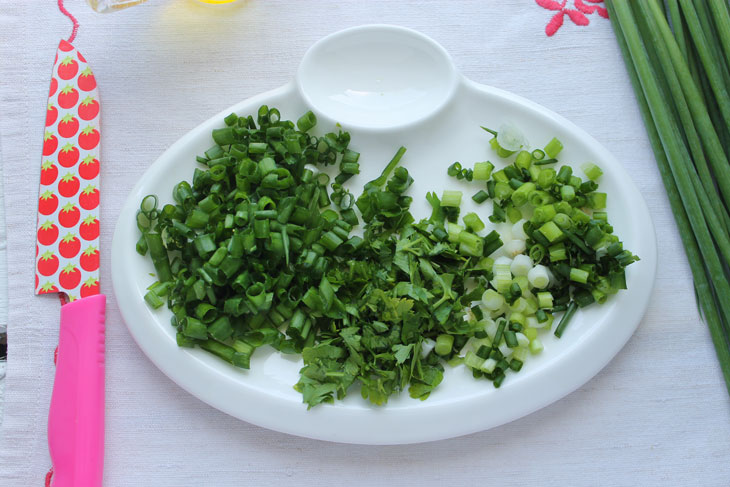 5. Arrange the tuna strips on a large flat dish, alternating with the tomato slices. Place a carrot in the center of the dish. Lay the seaweed on top.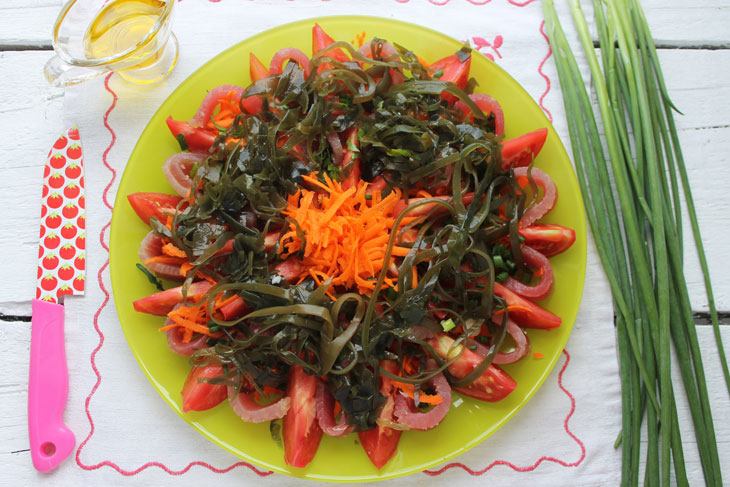 6. Sprinkle the salad with chopped parsley and green onions. In a separate bowl, mix olive oil and 1 teaspoon lemon juice. Pour dressing over salad.
You can use sunflower oil instead of olive oil.
Serve the Laguna salad on the table immediately after preparation.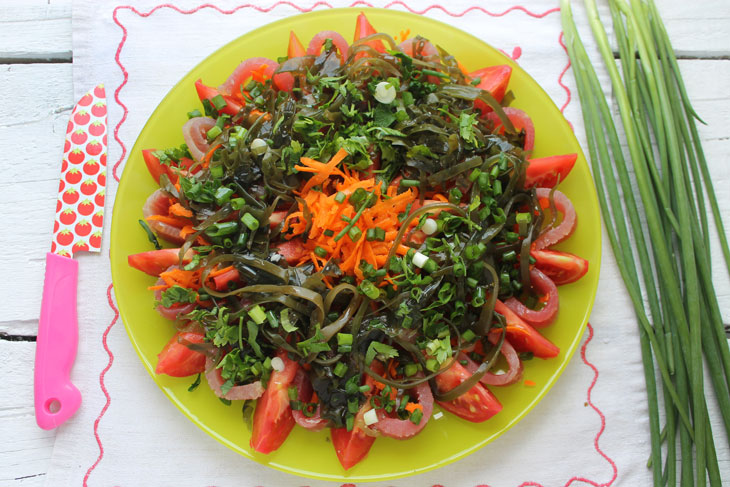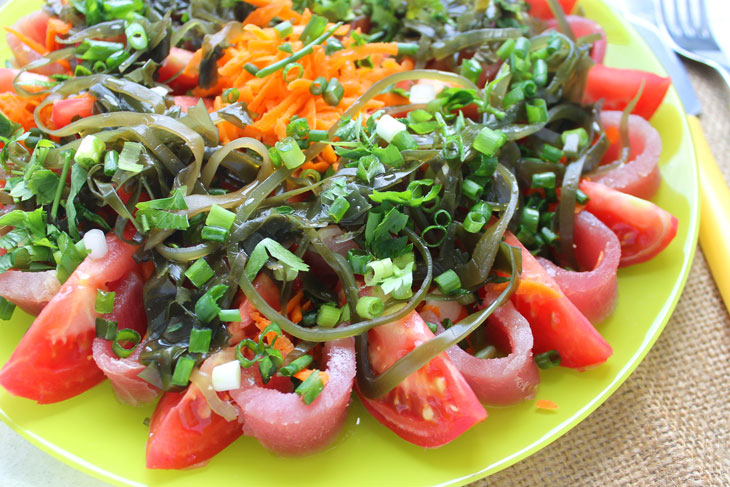 Enjoy your meal!