In European countries, the Easter Bunny is a folklore character that brings painted eggs to children, as well as chocolates and sweets. There is no such tradition in Orthodox states, but the Easter Bunny salad will be appropriate on the festive table and will delight your guests and children. Thus, you can arrange any salad of your choice.
For the recipe, you will need mozzarella cheese, it is from it that the fluffy white "fur coat" of the hare is obtained. The rest of the body can be cut out of hard vegetables – radishes, carrots and celery. Light coloring with juices or food coloring will look beautiful. Chicken, beef or lean pork are suitable as the main meat ingredient. It is better to use high-quality mayonnaise to create a stable salad mass. Mushrooms in the recipe can be replaced with oyster mushrooms or any fresh mushrooms.
Ingredients:
Eggs – 2 pcs.
Hard cheese – 150 g.
Mozzarella – 120 g.
Champignons – 200 g.
Vegetable oil – 1 tbsp. l.
Chicken fillet – 1 pc.
Mayonnaise – 2 – 3 tbsp. l.
Bay leaf – 1 pc.
Allspice – 2 pcs.
Salt, pepper – to taste.
Radish, food coloring – for decoration.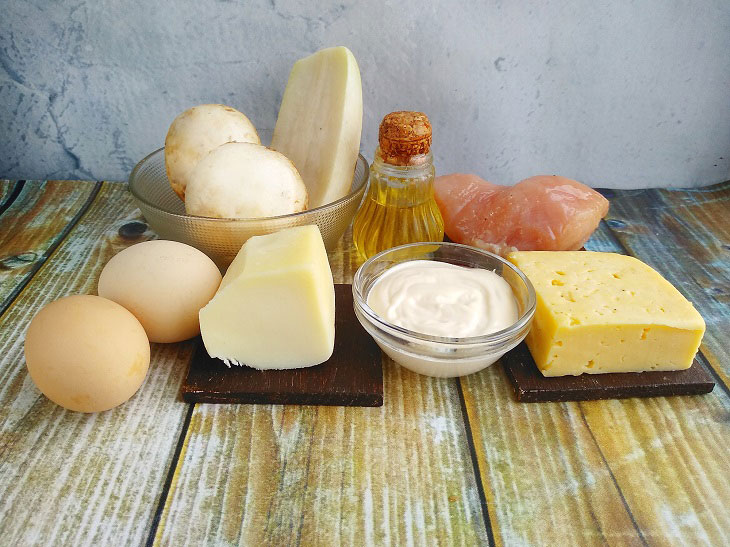 How to cook:
1. Wipe the mushrooms with a damp cloth, cut into small pieces.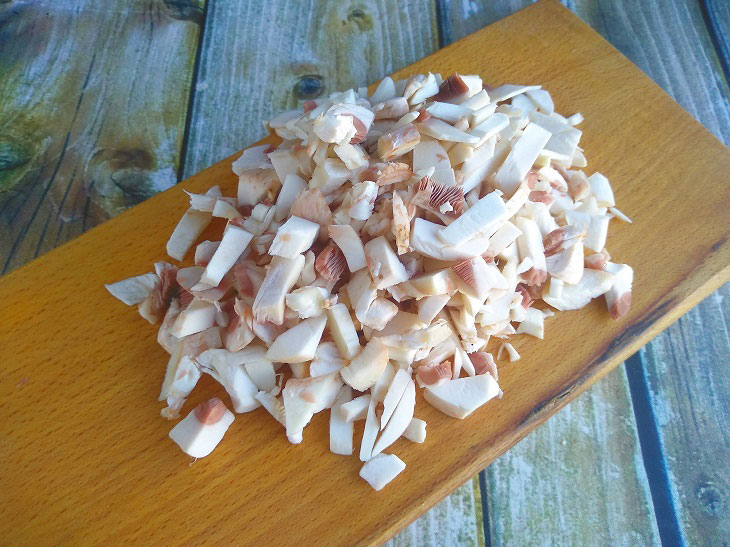 2. Fry the mushrooms in vegetable oil, salt and pepper. Cool the mushrooms.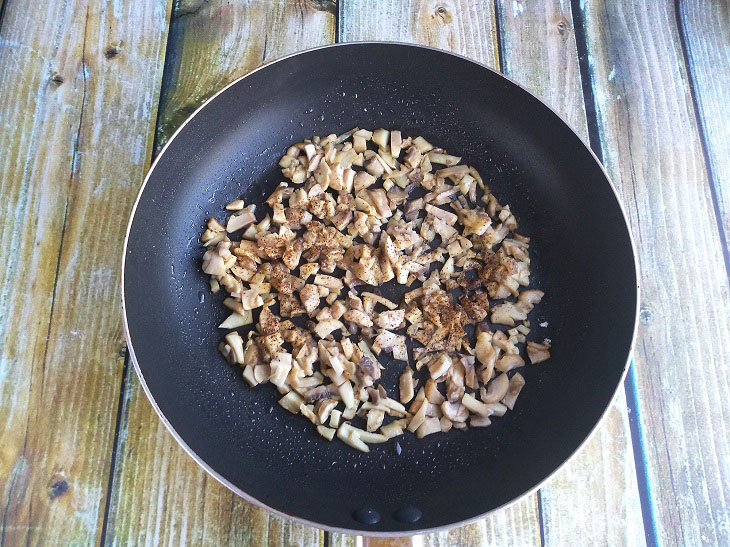 3. Pour boiling water over chicken fillet, add bay leaf and allspice. Cook for 10 – 12 minutes from the moment of boiling over low heat. Cool the meat in the broth. Pat the fillet dry with paper towels and cut into 0.8 cm cubes.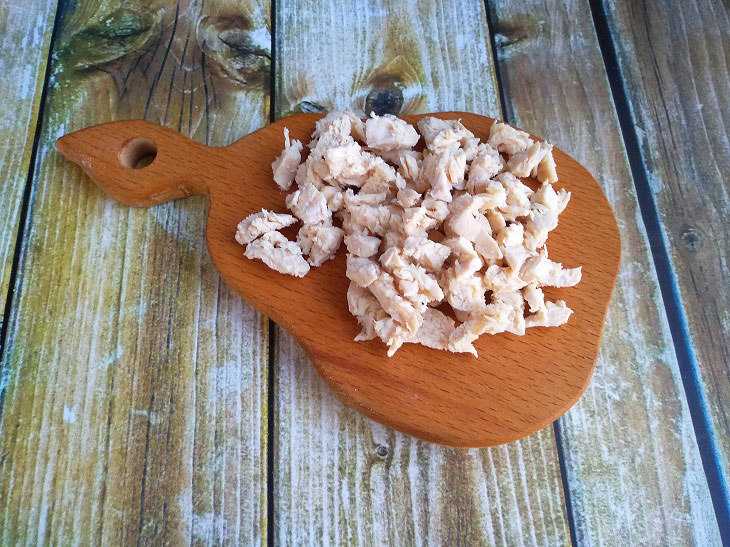 4. Grind the cheese in the same way.
5. Boil eggs, cool and peel. Cut them with an egg cutter.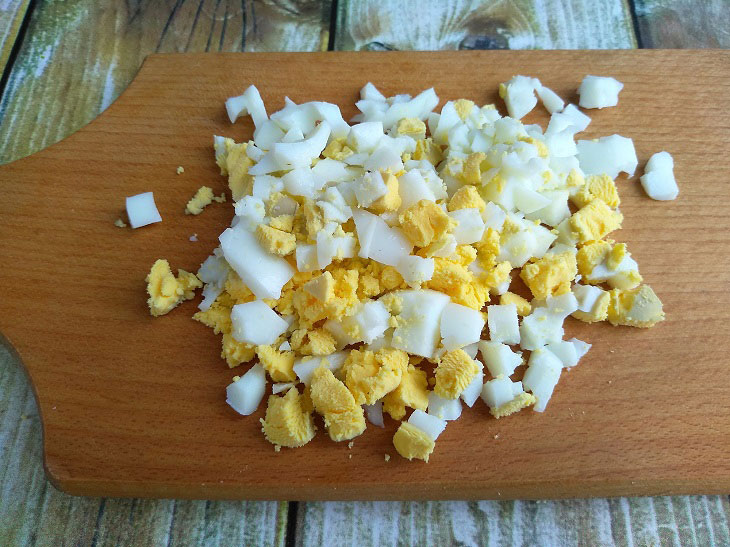 6. Put the prepared components in a mixing bowl, add mayonnaise, lightly salt and pepper. Mix salad.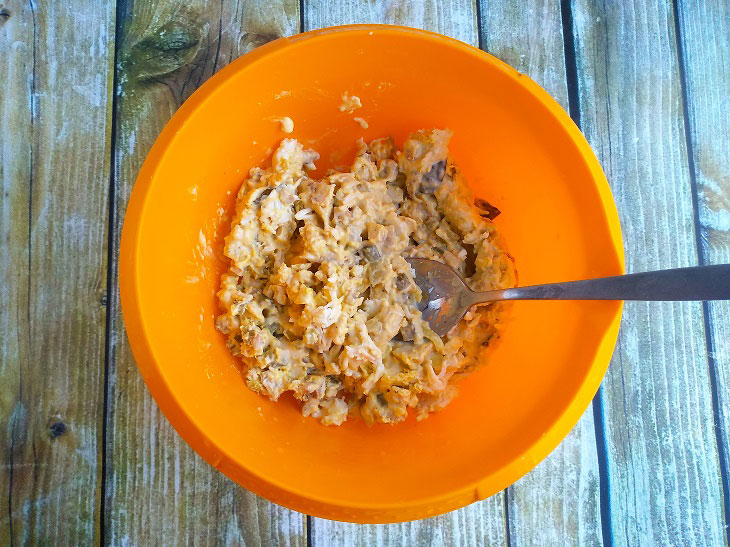 7. Put a part of the salad in the form of a dome on a serving plate, place a small ball on top – the "tail". On the edge to form the "paws" of the hare.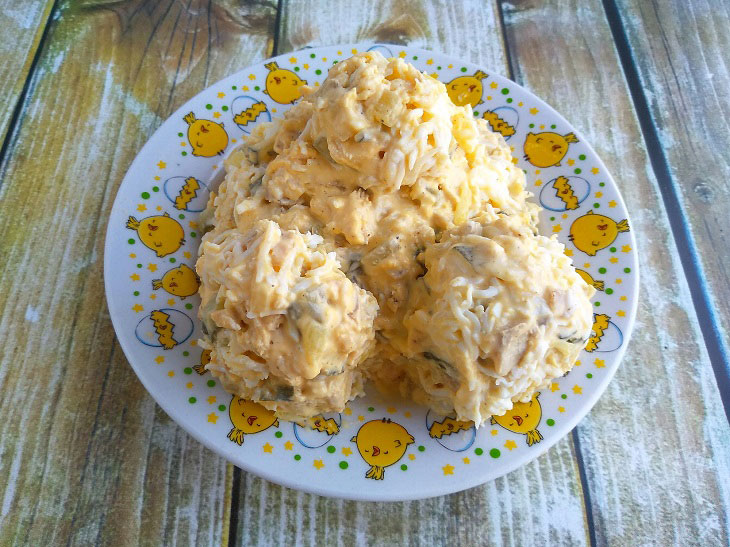 8. Mozzarella grate on a fine grater, lay on the salad.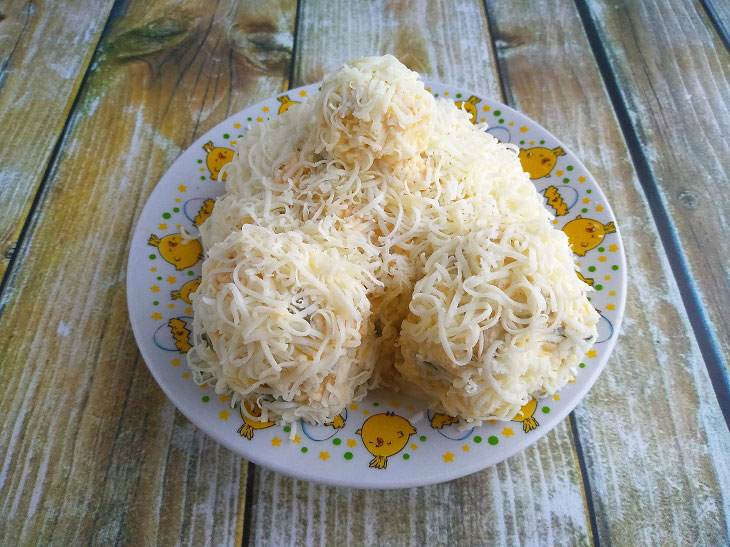 9. Cut the radish into small slices 1–2 mm thick. Using metal notches, make small circles. Color them with food coloring.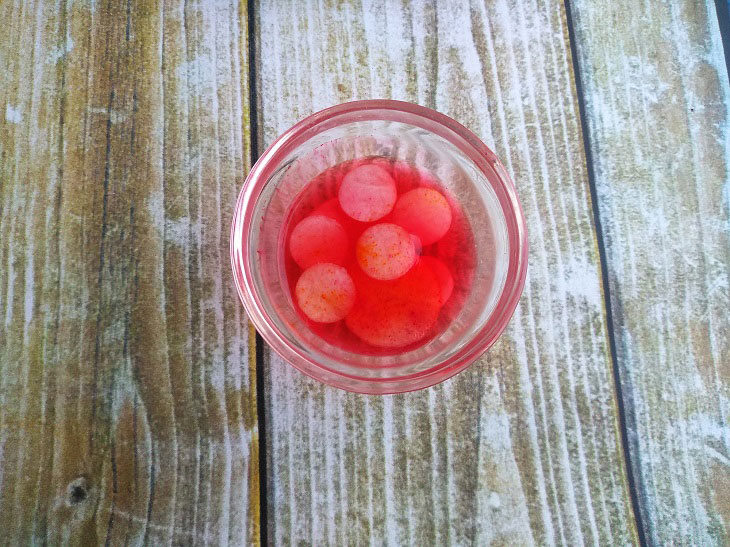 10. Cut out the "ears", set the body parts of the hare.
Leave the dish for 30 minutes at room temperature and serve. The salad has a pleasant meat taste, with a cheesy aftertaste.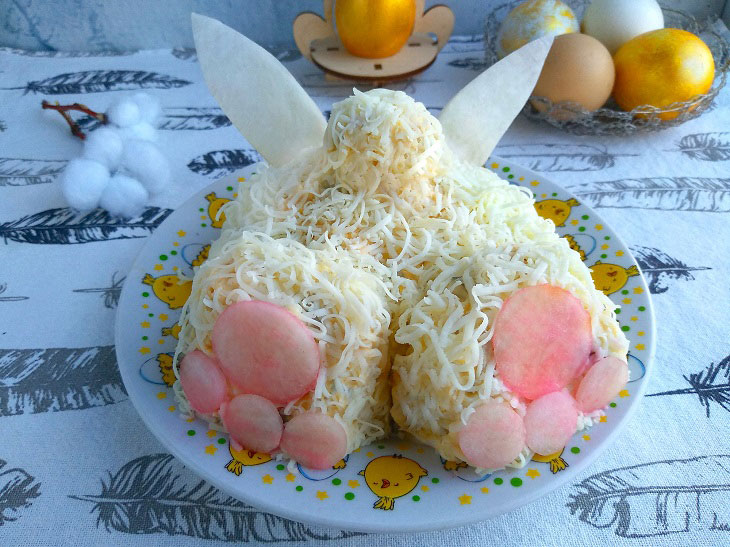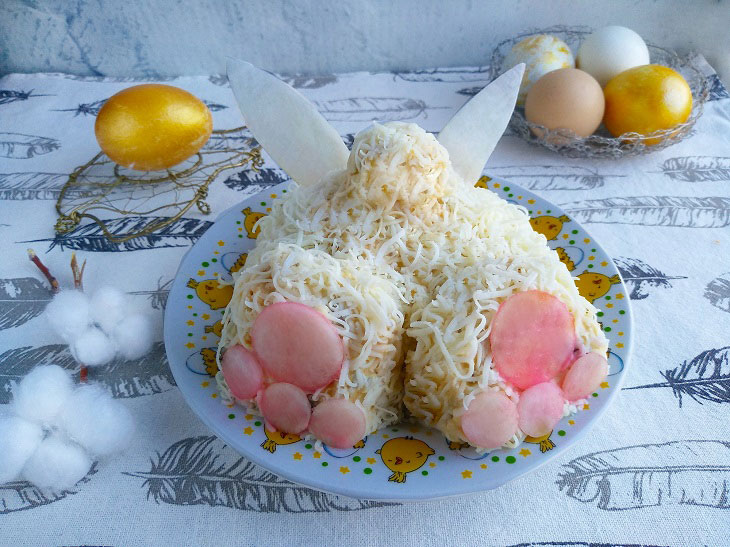 Enjoy your meal!