Salad "Easter Egg" is worth preparing for a holiday like Easter. In appearance, it turns out to be thematic, so you can be sure that it will definitely decorate the festive table and will look very attractive.
To prepare the salad in this recipe, products such as canned food, potatoes, eggs, onions, mayonnaise and red bell peppers are used. The last ingredient is needed exclusively for decorating the salad in order to cut out the letters "XB". If you do not like salads with fish ingredients, then you can make the composition that you like best. In this recipe, the most important thing is the design of the salad. That is why, if you like, for example, crab salad, cook it, and take this one for the design idea.
Serve ready-made salad "Easter Egg" should be at the table immediately after preparation. Best of all, it will be combined with boiled new potatoes or it can be served as an independent snack.
Ingredients:
Chicken egg – 2 pcs.
Onion – 1 pc.
Sardines – 0.5 cans.
Boiled potatoes – 1 pc.
Sweet red pepper – 30 g.
Mayonnaise – 0.5-1 tbsp. l.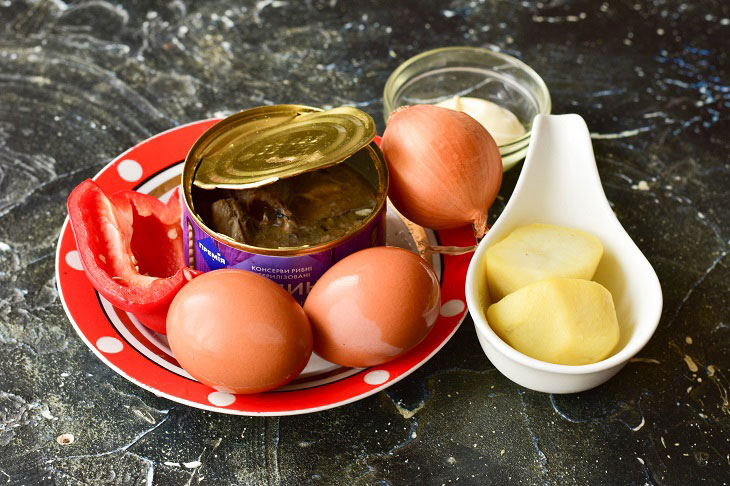 How to cook:
1. So, open a can of fish. Crush it with a fork.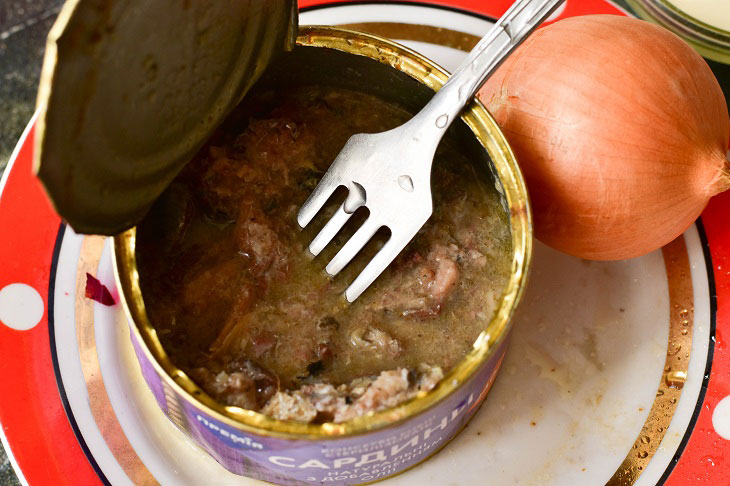 2. After that, put it on a flat dish and give it the shape of an egg.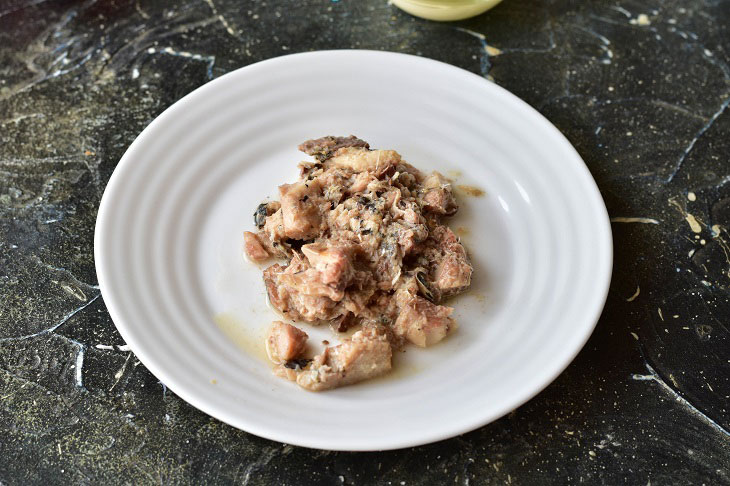 3. Chop the onion as finely as possible.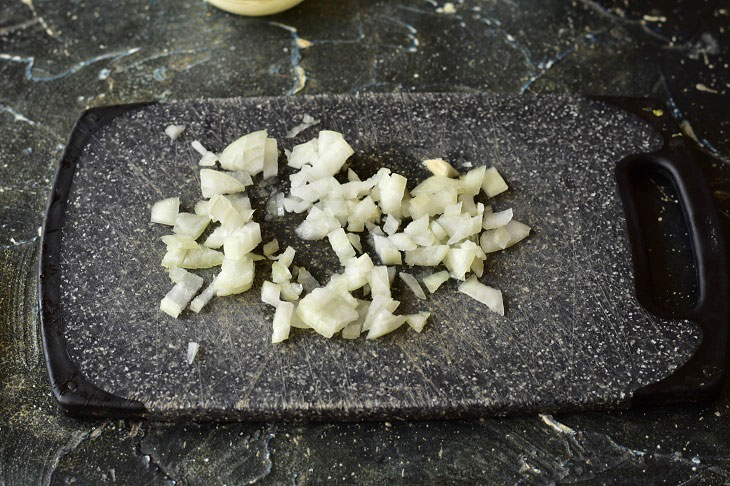 4. Put it on top of the canned fish. Make a grid of mayonnaise.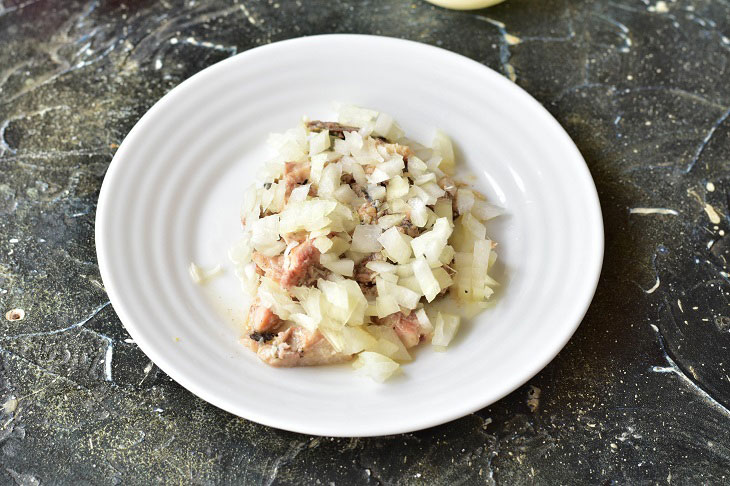 5. Now cut the boiled potatoes. If you did not boil it in advance, then do this procedure now. Boil potatoes for 20 minutes and be sure to add salt to the water so that the vegetable does not come out bland to taste.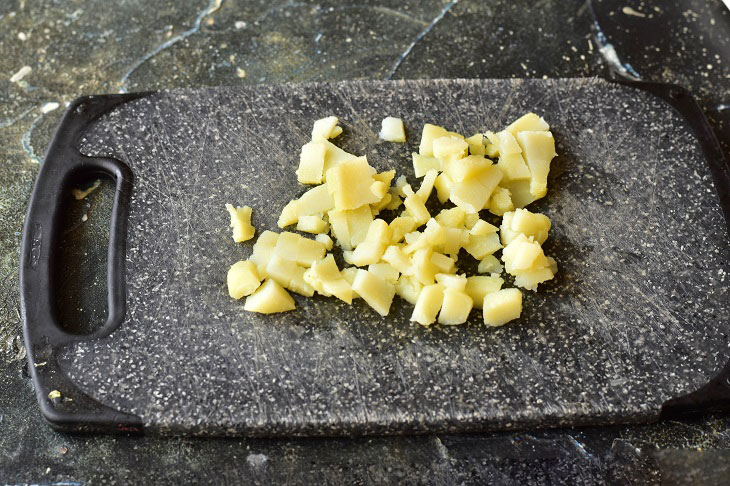 6. Lay the sliced ​​potatoes over the fish. Repeat the mayonnaise layer.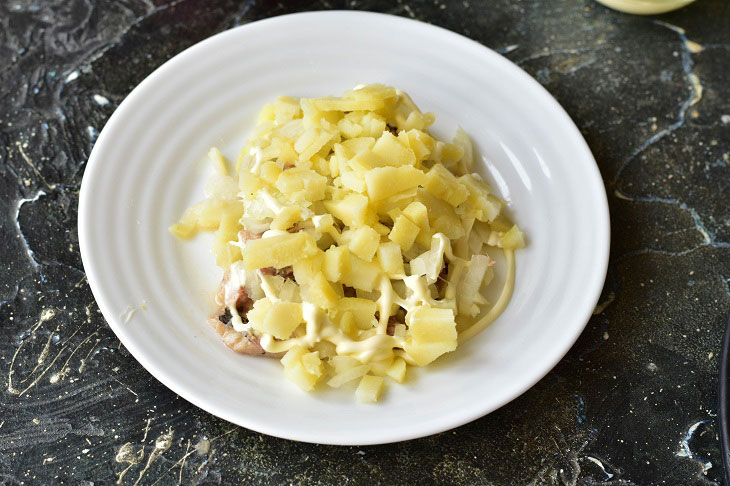 7. Now add the grated egg yolks. Don't forget the sauce.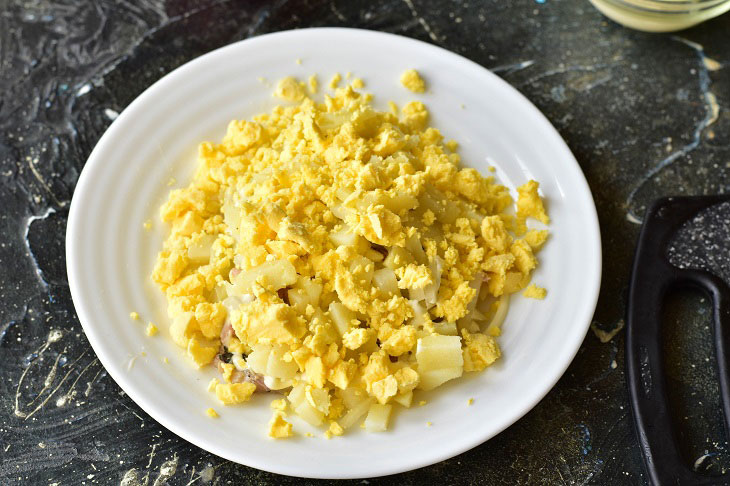 8. Lubricate them generously with mayonnaise and trim the edges of the salad.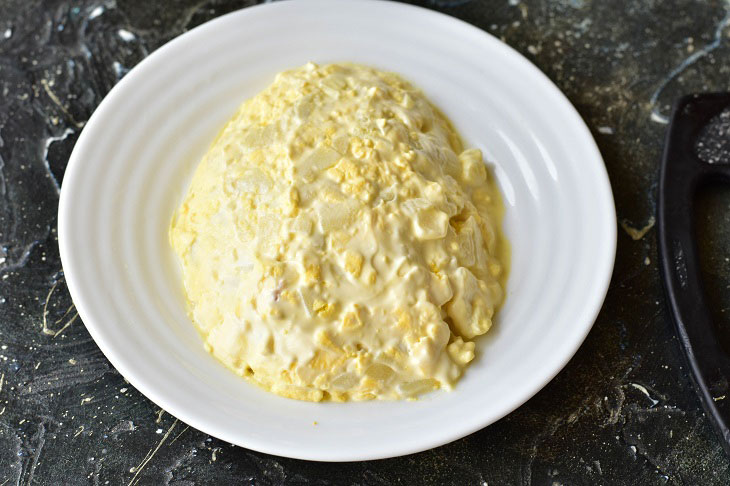 9. Grate the egg whites on a coarse grater.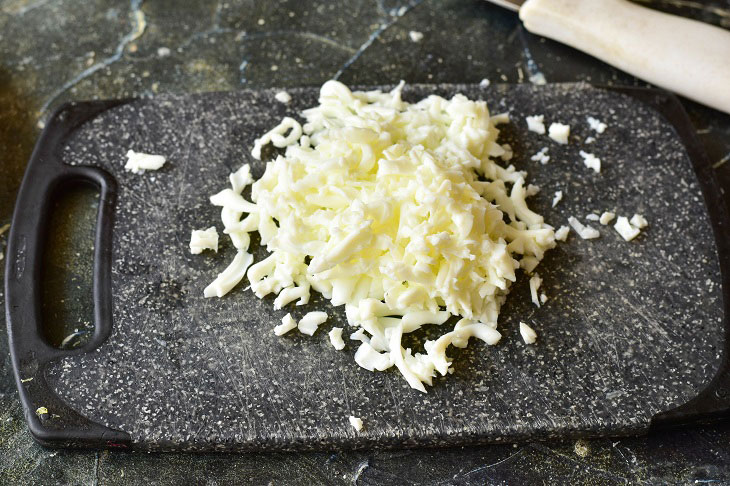 10. Lay them out as a final layer. Also grease generously with mayonnaise.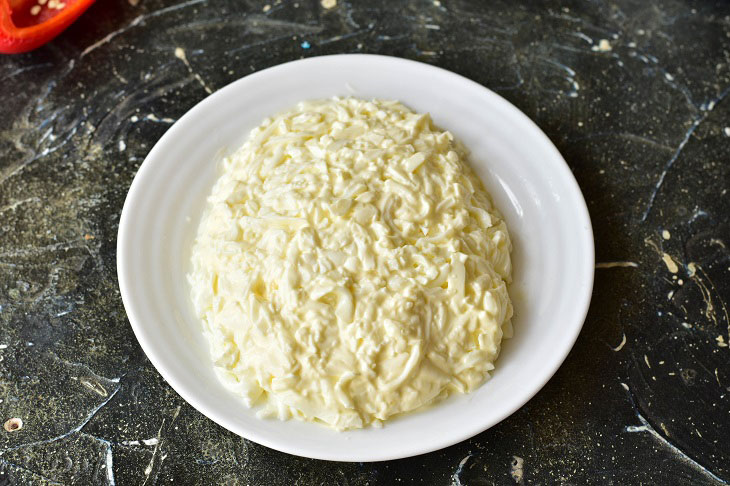 11. Now cut out the letters "XB" from the red sweet pepper. Put them in the center of the salad. You can also decorate it with more pieces of pepper and any greens.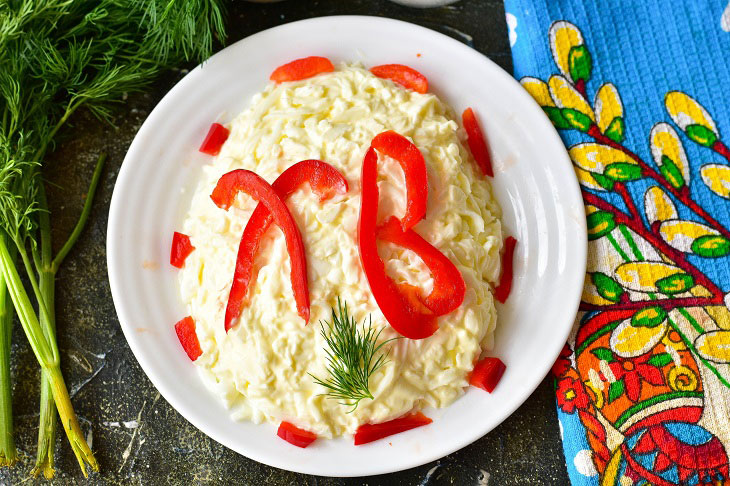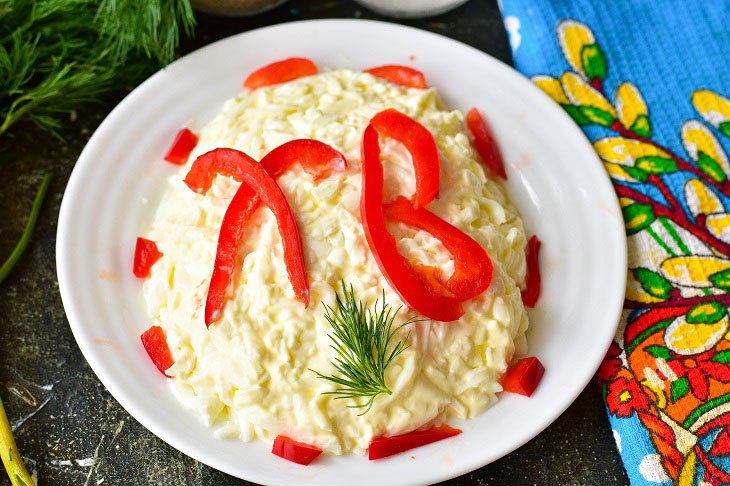 Enjoy your meal!