Salad "Elegy" – it's beautiful, tasty and simple. If the name intrigued you, then start cooking with us.
For today's recipe, take chicken meat, some cheese and vegetables. A hearty and healthy dish will decorate your dining table. Also, the salad "Elegy" is ideal for a festive feast, it looks elegant and appetizing. Plus, it's quick and easy to prepare. This is a big plus for every housewife – this is a huge plus when for the holiday you want not only to set the table, but also to have time to put yourself in order and relax a bit.
If you are tired of classic salad recipes, then pay attention to this dish. Tender chicken with juicy vegetables and cheese will definitely please you.
Ingredients:
Chicken fillet – 200 g.
Tomatoes – 80-90 g.
Cucumbers – 80 g.
Purple salad onion – 50-60 g.
Hard cheese – 50 g.
Sour cream or mayonnaise – 2 tbsp. l.
Garlic – 1 clove.
Salt, black pepper – to taste.
Greens – to taste.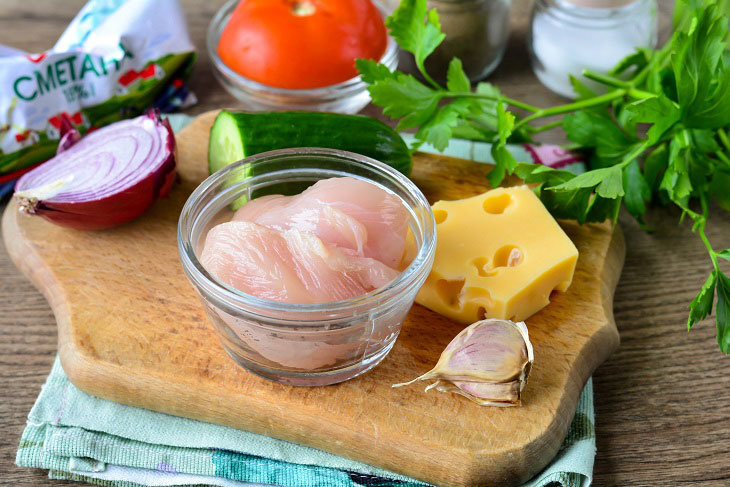 How to cook:
1. Cut the sweet lettuce onion into thin feathers – half rings.
Purple onions are perfect – they are not too spicy and have a bright, elegant color.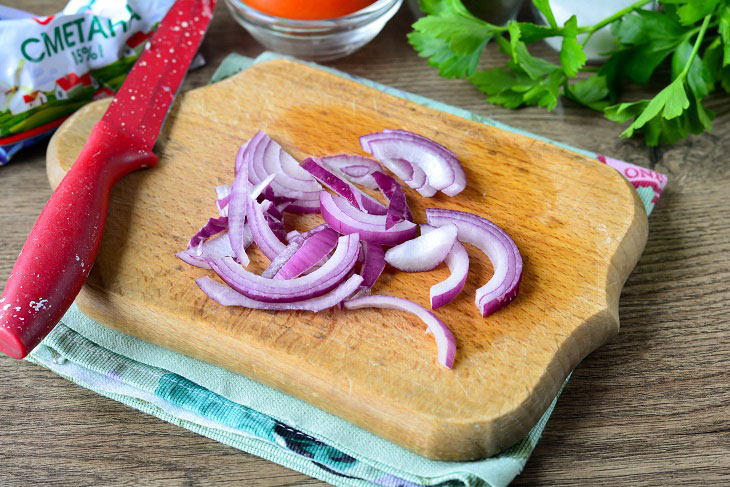 2. Cut juicy tomatoes into medium pieces – randomly.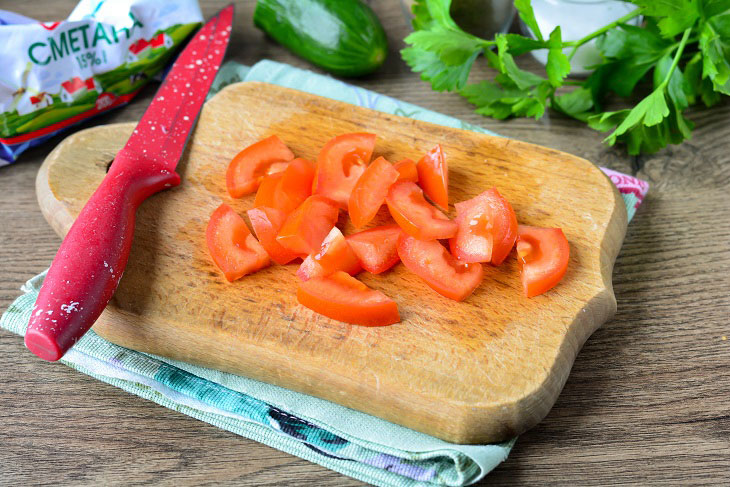 3. Pour chopped onions and tomatoes into a deep container, also add cucumbers, cut into semicircles.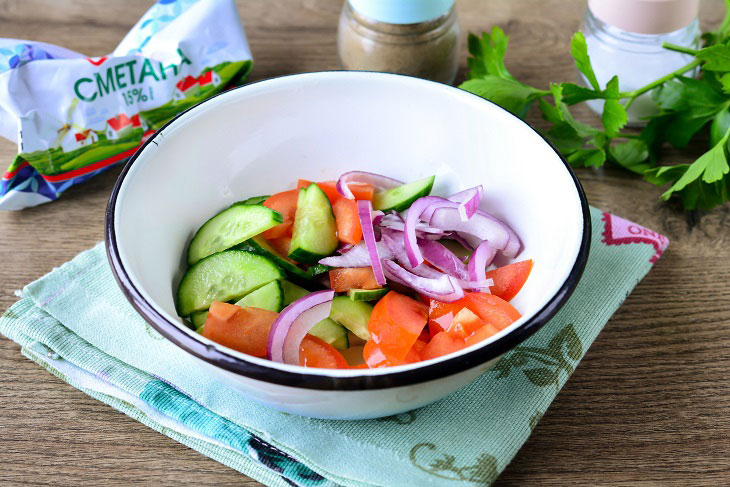 4. Grate a garlic clove into a salad on a fine grater – it will give the vegetables a spicy spicy taste and aroma.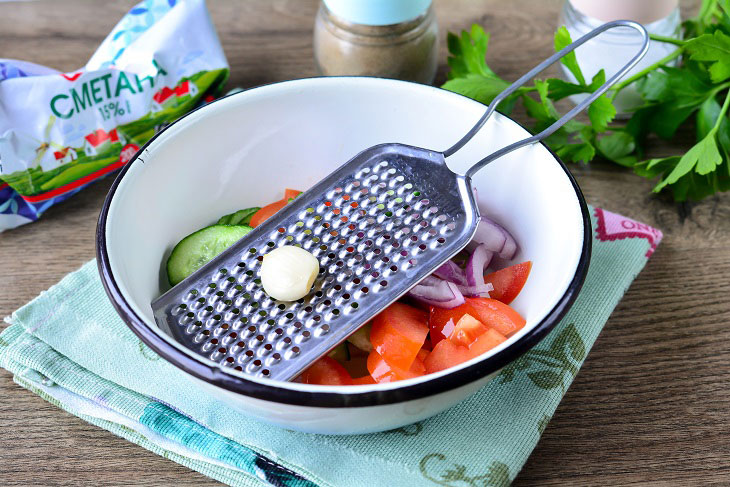 5. Also grate and hard cheese, pour it into the salad.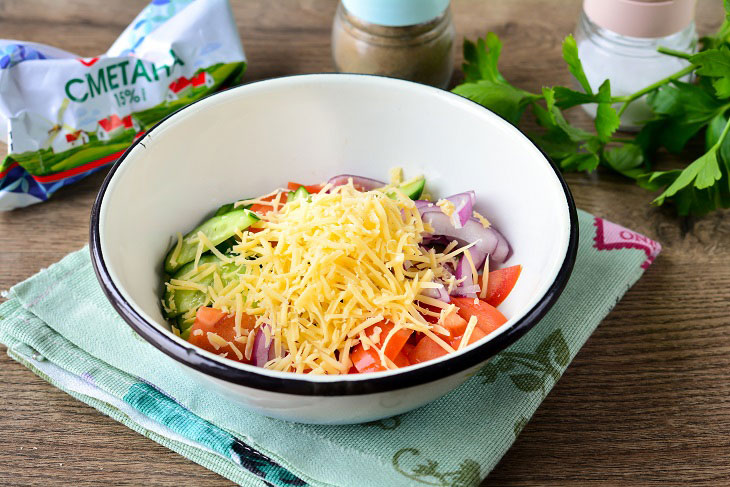 6. Cool the chicken fillet boiled in salted water in the broth – the meat will be juicier. Then cut the fillet into medium slices.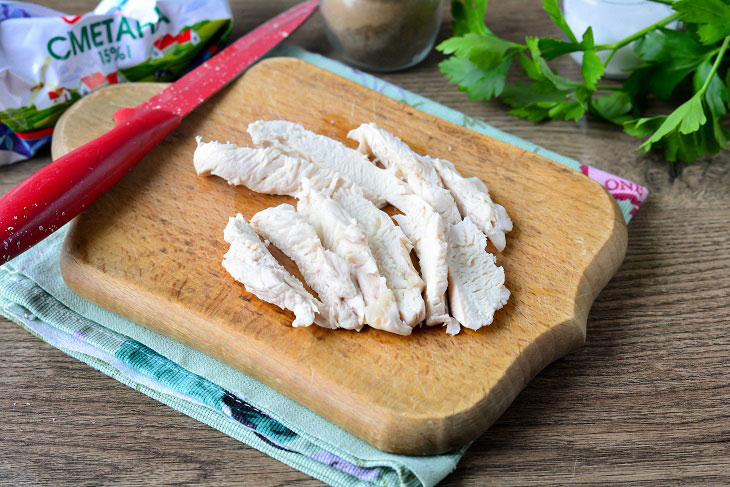 7. Lay out the chicken pieces, add salt and black pepper to taste.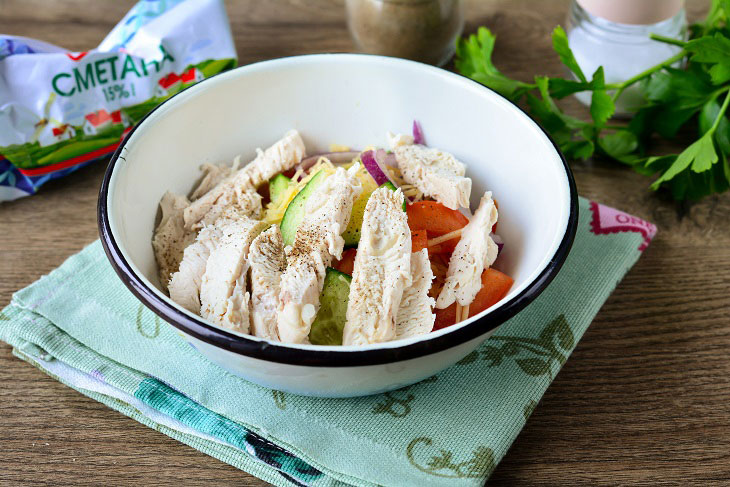 8. Add sour cream and mix.
As an option, you can season the salad with mayonnaise, but with sour cream it's still healthier.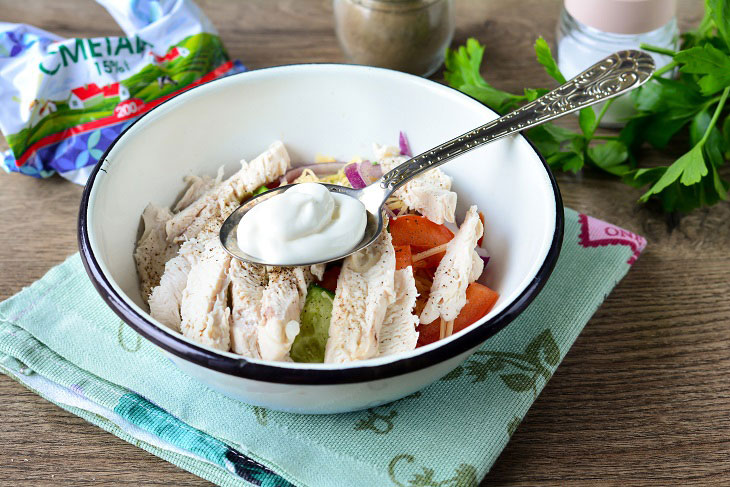 Serve it immediately to the table. The dish turns out so successful that you cook it more than once.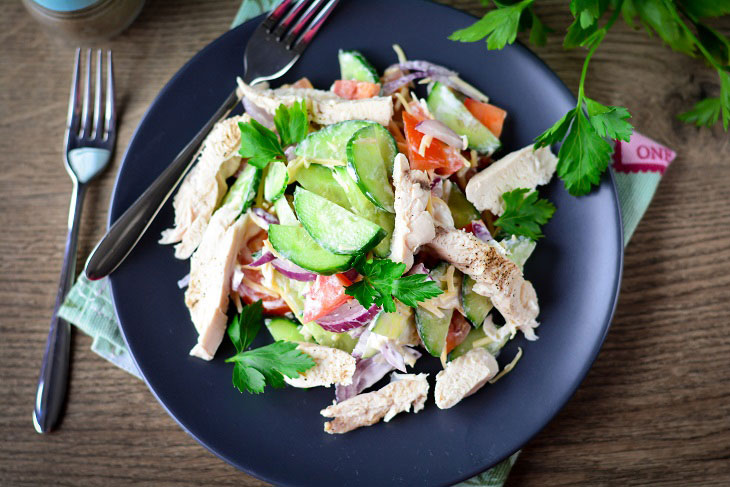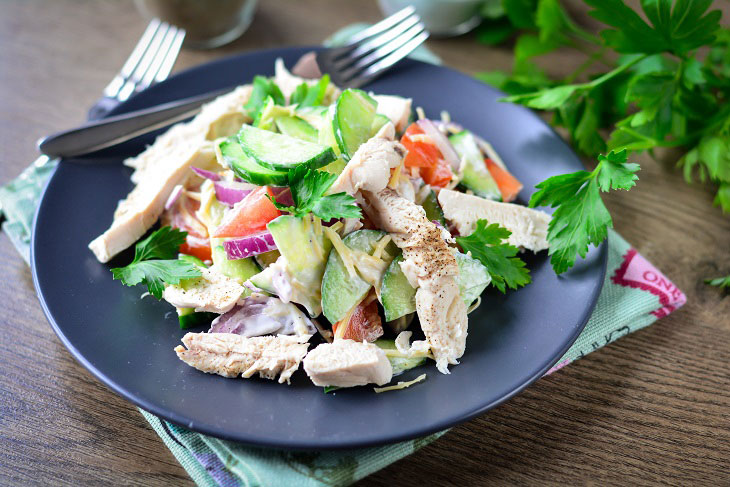 Enjoy your meal!