Salad "Skorospelka" with ham and Chinese cabbage is an original and tasty dish. In terms of the composition of the components, everything is extremely clear and simple.
Buy delicious quality ham, Chinese cabbage, choose juicy and beautiful, so that it is bright green and fresh in appearance. It is ham that makes the salad more nutritious and satisfying. In addition, it is enough just to cut it and the salad is ready, you do not need to cook or fry anything. And with Beijing cabbage, the dish turns out to be airy and crispy. Mayonnaise is great as a dressing, although you can substitute yogurt if you want to reduce the calories in the salad. Just a few minutes and the dish will be ready, please yourself and your loved ones.
Many housewives will take note of such a recipe – the dish is prepared instantly, all the ingredients are successfully combined with each other.
Ingredients:
Ham – 150 g.
Beijing cabbage – 150 g.
Cucumbers – 80 g.
Onion – 40 g.
Mayonnaise – 80 g.
Salt, black pepper – to taste.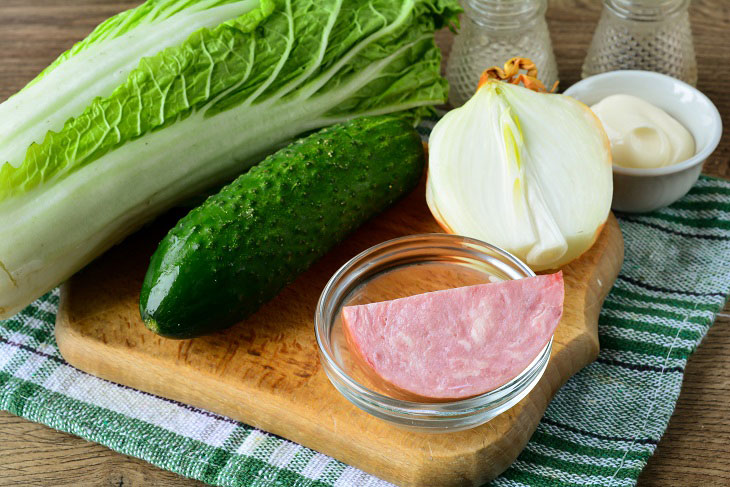 How to cook:
1. Remove a couple of top leaves from the Beijing cabbage, then chop it into thin strips.
Do not use the white part at the stalk, it is harsh.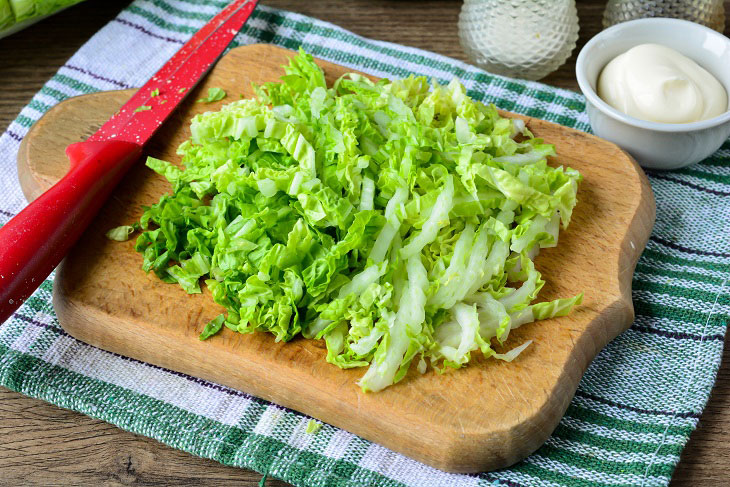 2. Cut the ham into strips – so in the salad it will feel good and not be lost.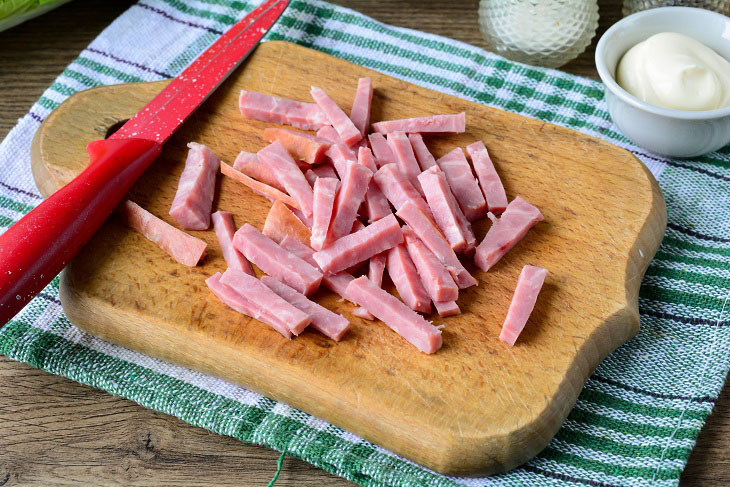 3. Put the chopped cabbage and ham in a suitable dish.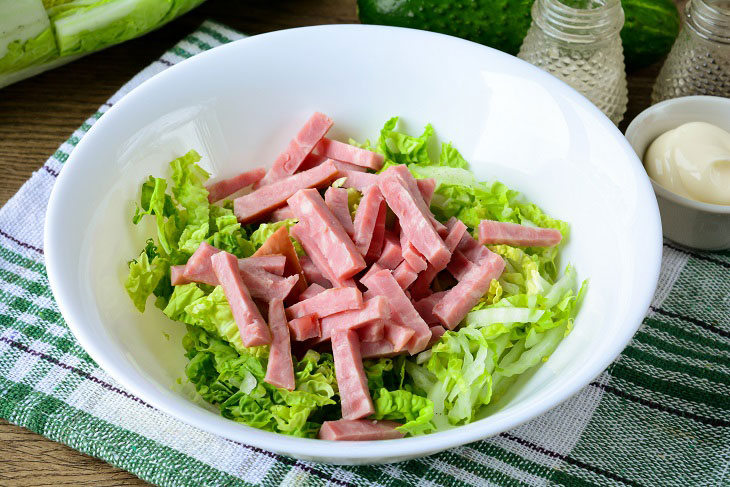 4. Cut the washed cucumbers into medium strips.
All the ingredients of today's salad go well with cucumbers.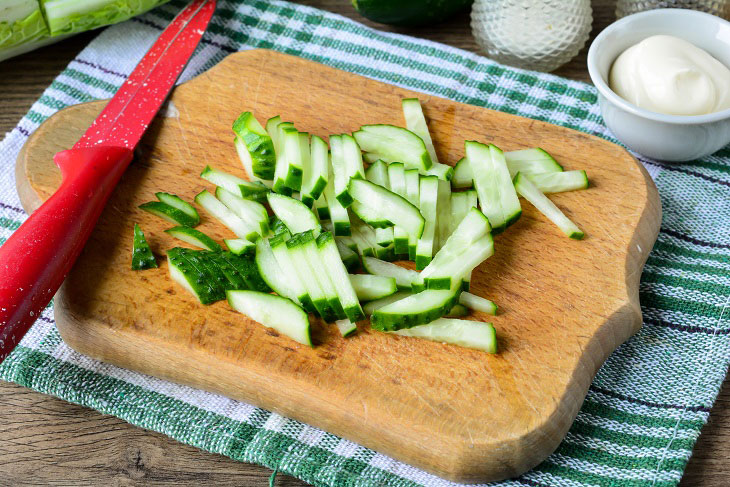 5. Throw in the cucumbers.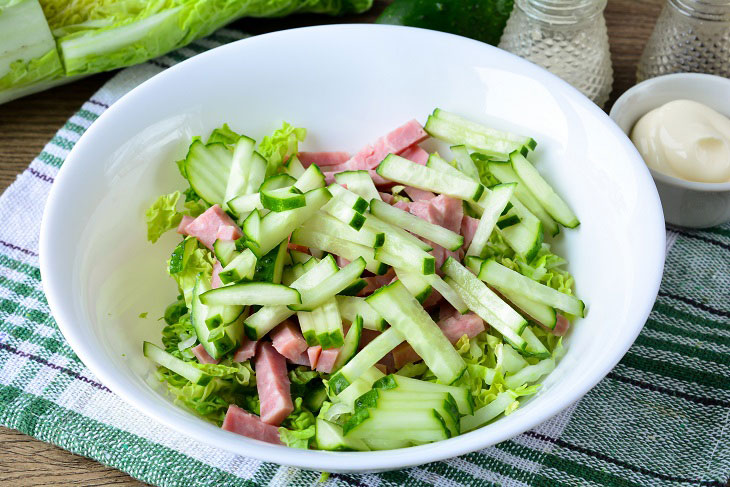 6. Cut the peeled onion into half rings. Onions add a spicy and spicy taste to the salad.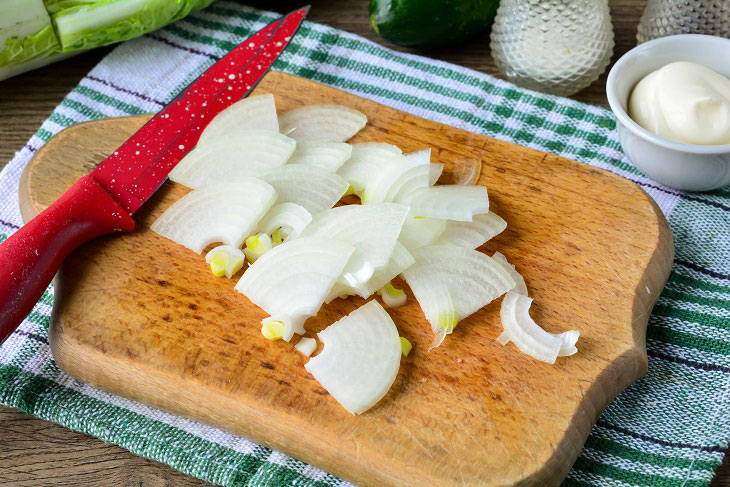 7. Add cucumbers.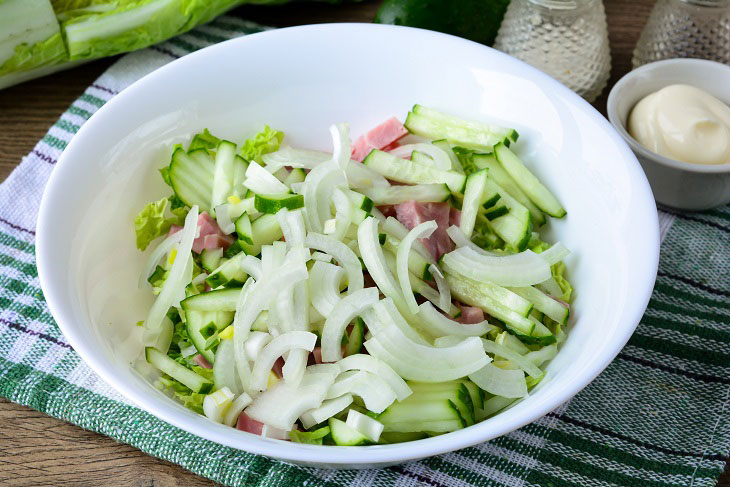 8. Now the sauce – season the salad with mayonnaise of any fat content.
9. Salt and pepper the salad – add spices to taste.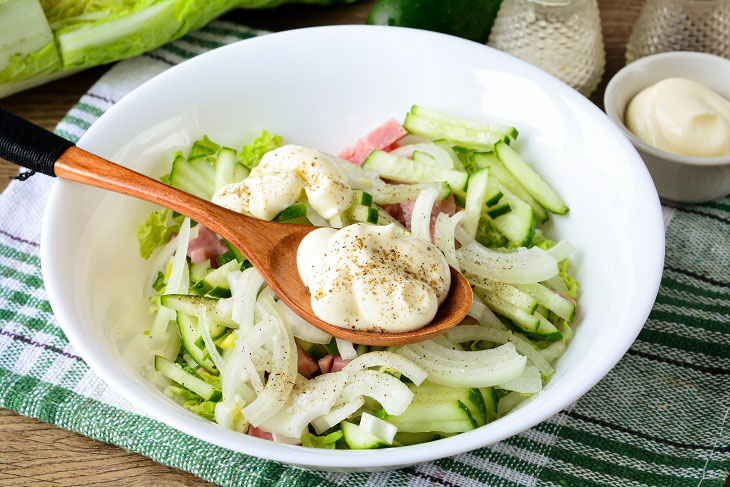 10. Stir, let the dish brew a little in the refrigerator for 10-15 minutes.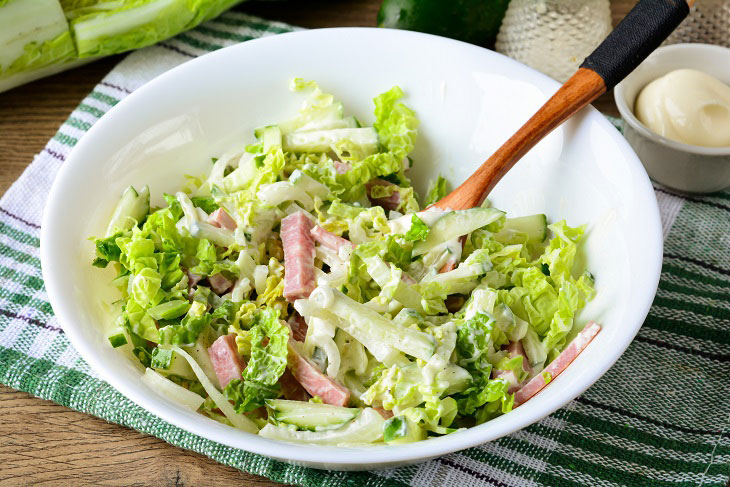 11. Then serve. Juicy, mouth-watering and very tasty salad is ideal for a family lunch or dinner.
Salad "Skorospelka" really cooks quickly and easily, you will like it!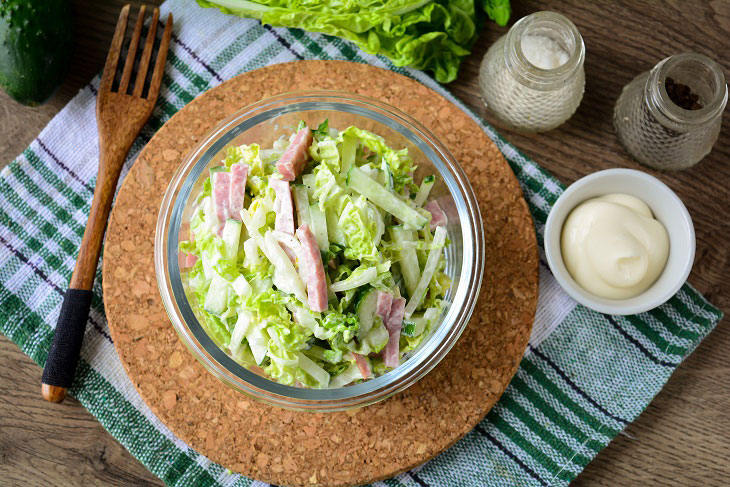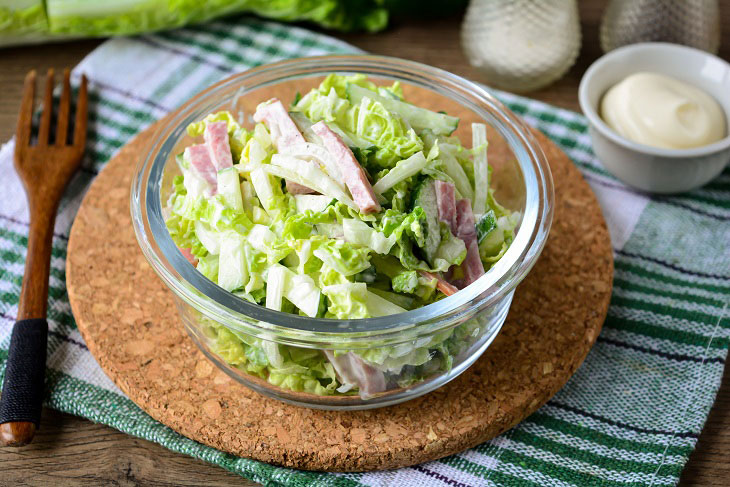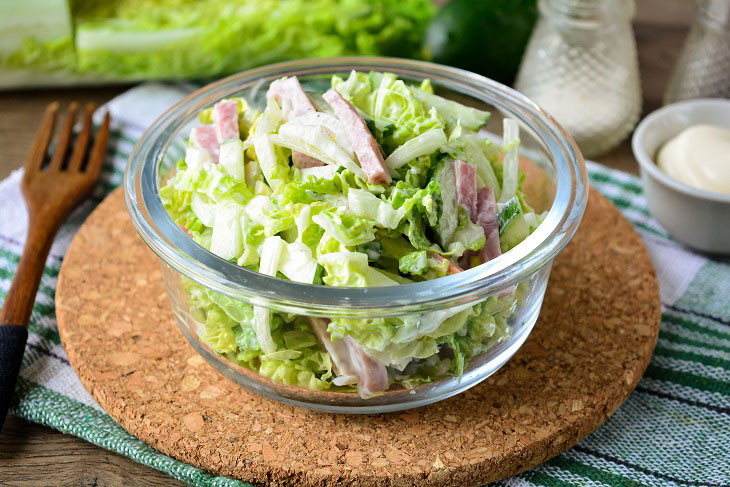 Bon appetit!