Salad "Explosion of Taste" can be prepared in crispy tartlets – you get a tasty and original treat for guests. Prepare a dish of delicious ham with the addition of boiled eggs, garlic and fresh cucumbers. The highlight will be pomegranate seeds and nuts.
Put it in ready-made tartlets, the dish is ideal for a buffet table – just a convenient portioned form, everyone can taste it, even standing up. Salad "Explosion of Taste" will be appropriate at your holiday and will be remembered for a long time.
Ingredients:
Ham – 100 g.
Eggs – 1-2 pcs.
Cucumbers – 80 g.
Mayonnaise – 50-60 g.
Pomegranate – 40 g.
Walnuts – 40 g.
Garlic – 1-2 cloves.
Tartlets – 8-10 pcs.
Salt, black pepper – to taste.
How to cook:
1. Prepare the ham – cut a quality product into small cubes.
It is better to cut all the components finely so that the filling for tartlets is homogeneous.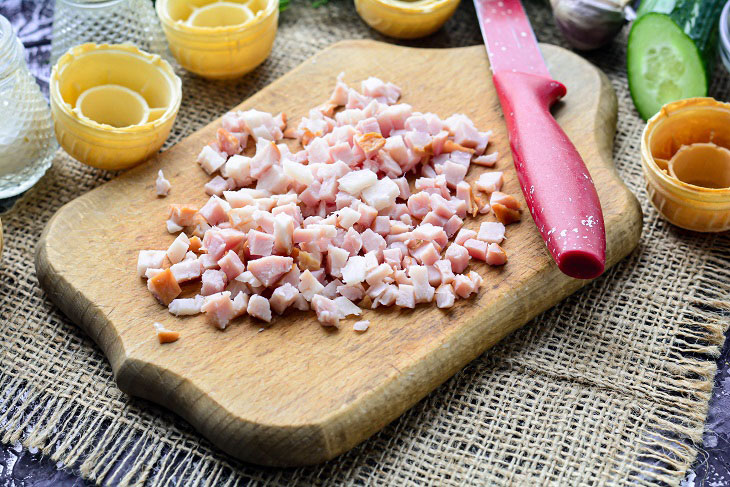 2. Hard boil chicken eggs in advance. Pour them with cold water, put on fire, when they boil – detect 7-8 minutes. Cool the boiled eggs by draining the hot water, peel and finely chop with a knife.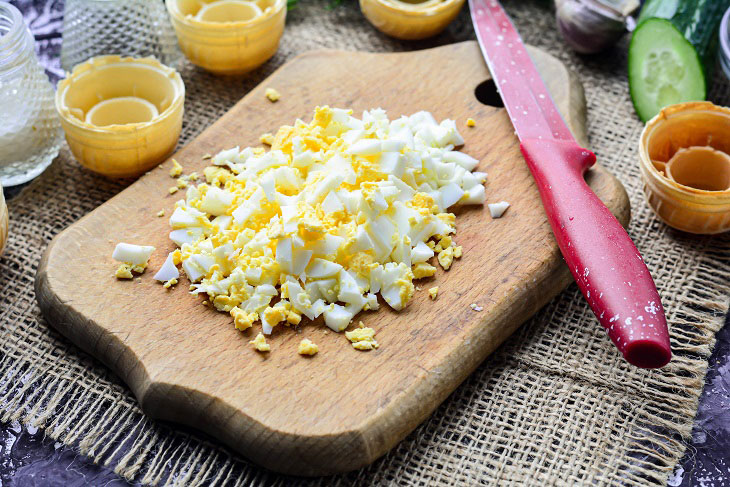 3. Cut the washed fresh cucumbers into small cubes, cutting off the tails.
Juicy vegetables will give the salad a fresh aroma and unsurpassed taste.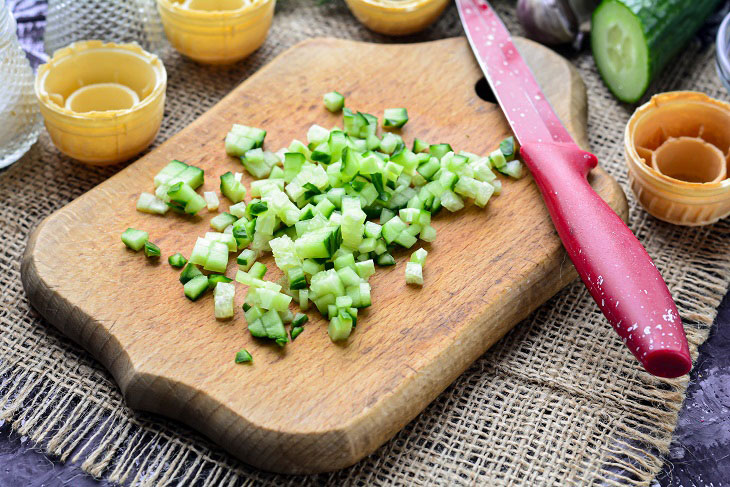 4. Put the chopped ingredients into a deep bowl or other container.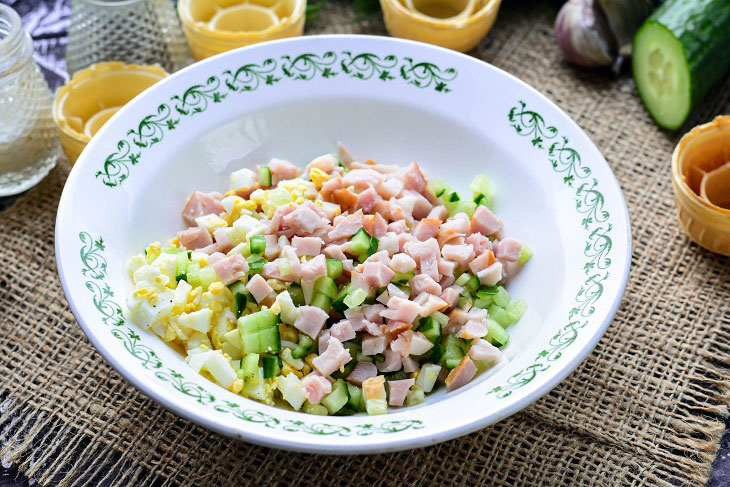 5. Add salt and black pepper to the salad, do not forget about mayonnaise. Also squeeze spicy garlic through the garlic maker – with it the dish will turn out to be more piquant and bright in taste.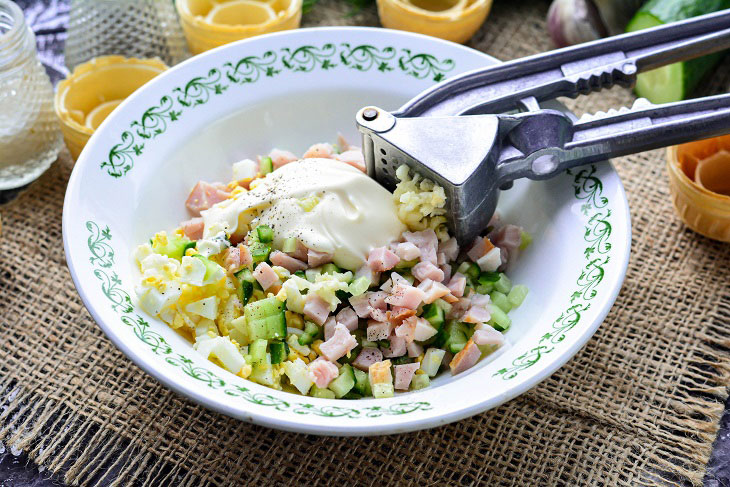 6. Mix the salad well – it will turn out juicy and tasty.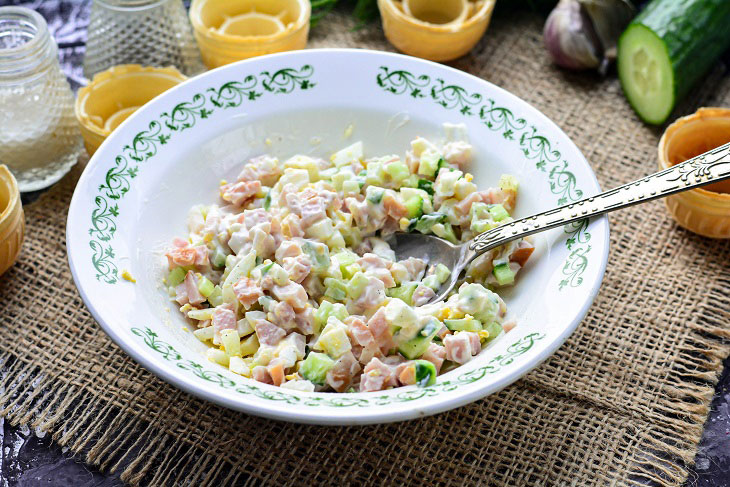 7. Immediately fill the tartlets so that the filling is with a slide.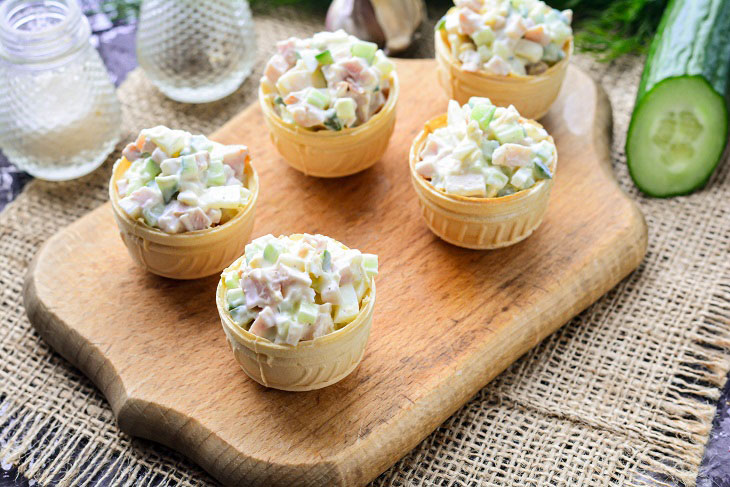 8. Decorate with peeled pomegranate seeds on top – it looks very impressive and bright.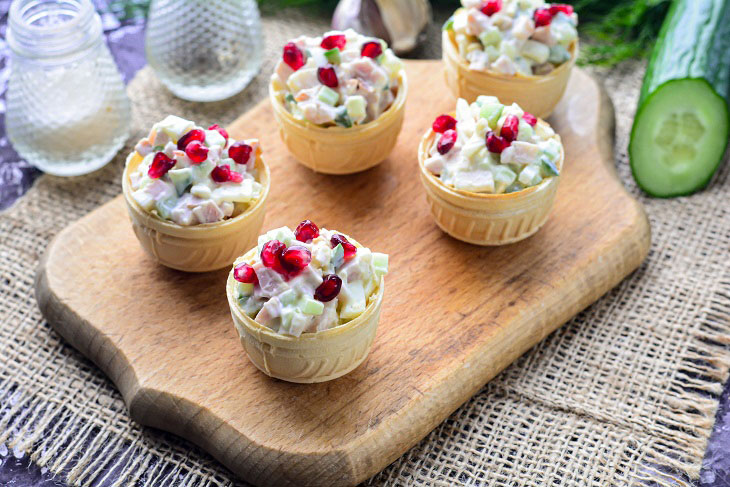 9. Also spread small pieces of walnuts on top. Nuts can be used both raw and lightly roasted in a pan, if desired.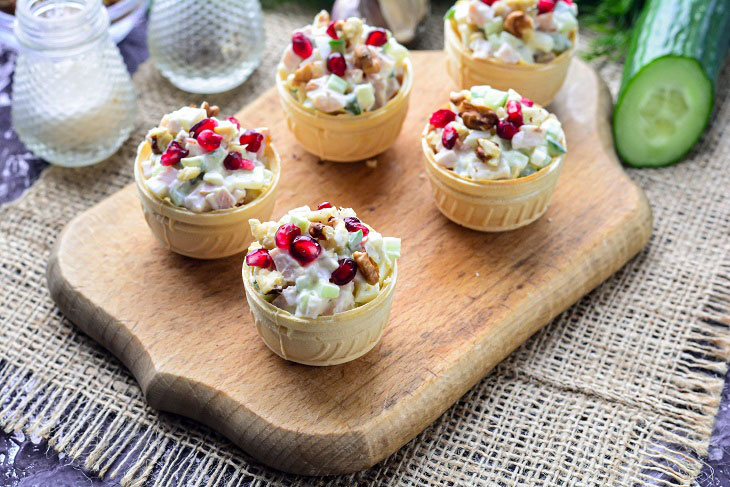 Serve the ready-made salad "Explosion of Taste" immediately to the table while the tartlets retain their crunchiness. You can always add and decorate such a dish with fresh herbs to taste.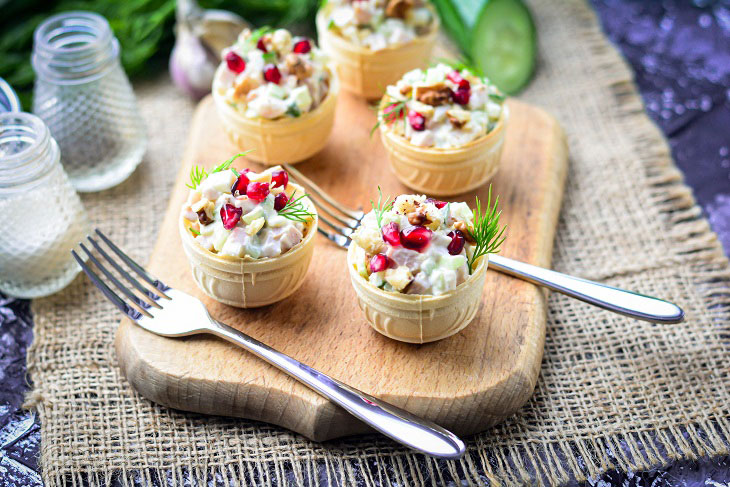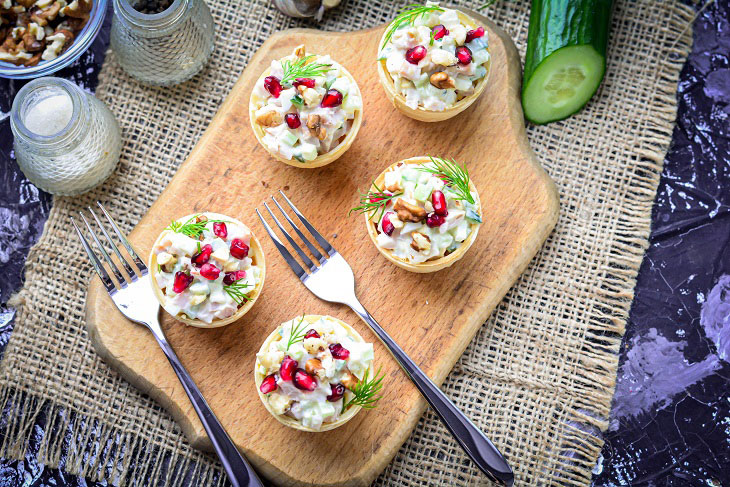 Enjoy your meal!