Salad "Lovers" surprisingly turns out not only hearty, but also spicy in taste. The intriguing title will appeal to every1. Prepare a dish for your husband or your soulmate and serve in a beautiful form.
We offer the salad to give the shape of a heart – the view is very attractive, it is impossible to resist. And for the recipe, everyone will need the available ingredients. Boil and cool the beets in advance – the recipe will not be the same without it. This can be done in the evening, and in the morning start cooking. You will also need raw carrots, raisins, cheese, garlic, raisins, nuts and prunes for spice.
Ingredients:
Beets – 150 g.
Carrots – 60 g.
Hard cheese – 60 g.
Prunes – 40 g.
Raisins – 30 g.
Garlic – 1-2 cloves.
Walnuts – 40 g.
Mayonnaise – 100 g.
Salt, black pepper – to taste.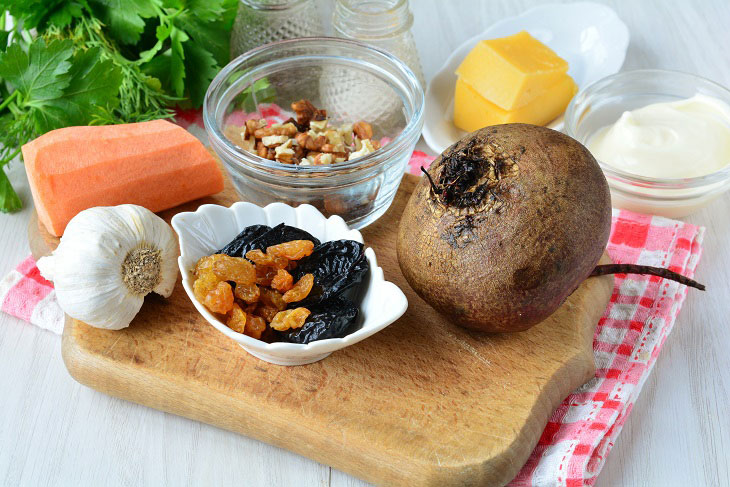 How to cook:
1. We will collect the salad in layers. For one of the layers you will need boiled beets, peel and grate it. Add chopped nuts and chopped prunes to the beets. Add some mayonnaise and stir. Salt and pepper to taste.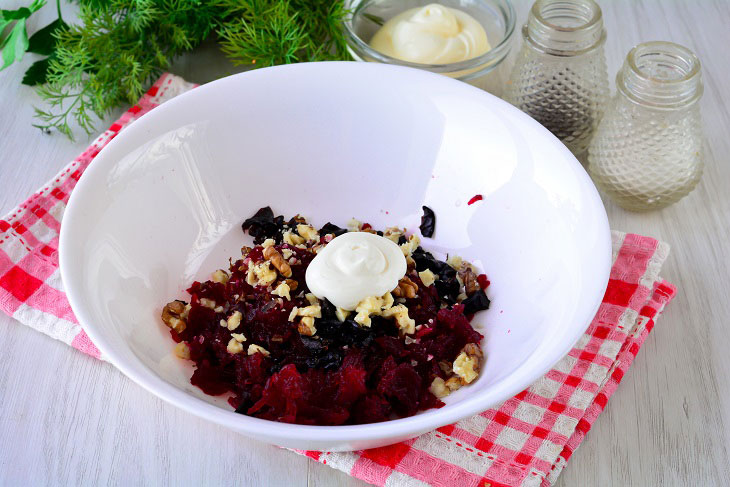 2. In a separate bowl, mix grated hard cheese with mayonnaise, squeeze out a little garlic and mix. Pepper if desired.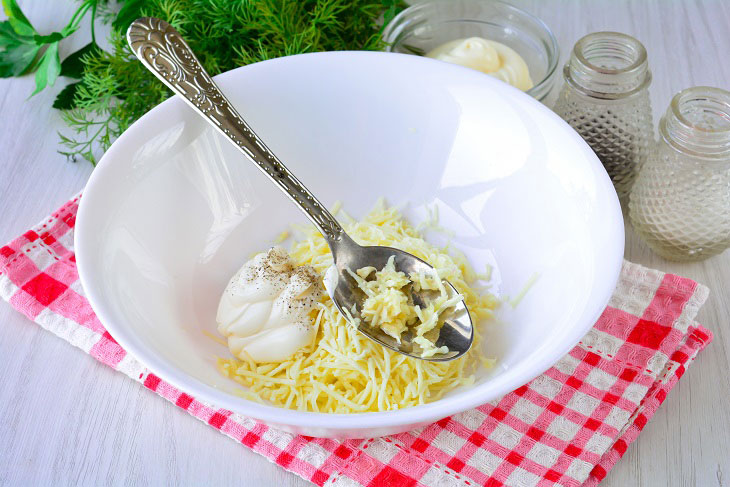 3. Now for another layer. Grate raw carrots.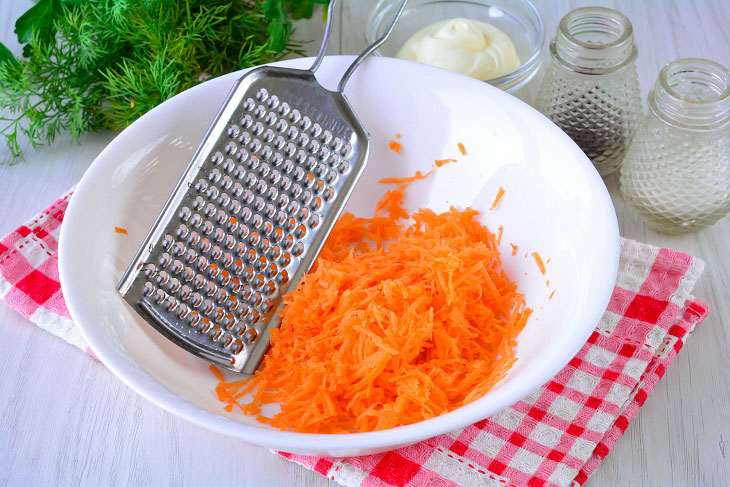 4. Add washed raisins to it – if it is large, chop it a little.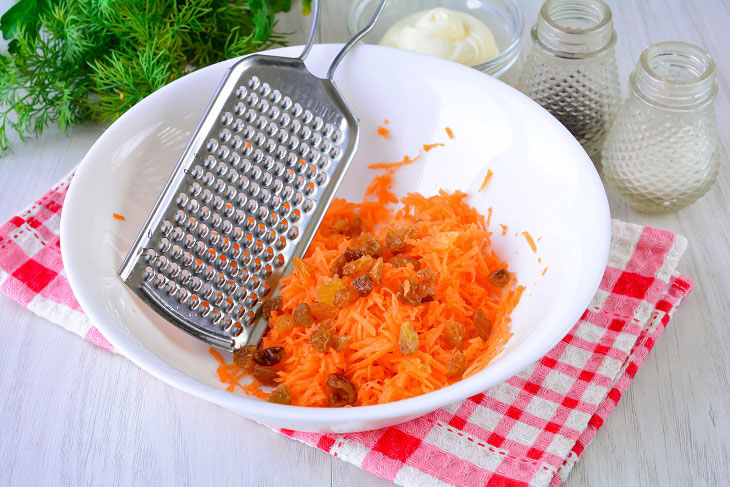 5. Grate the remaining clove of garlic over the carrots.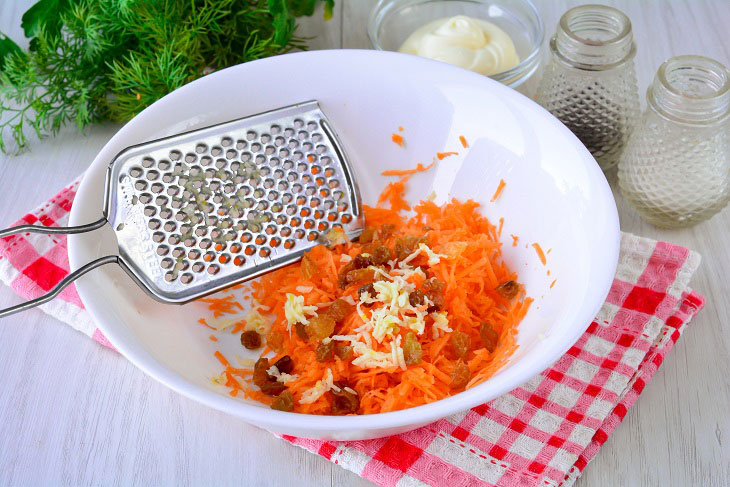 6. Add mayonnaise and stir. Carrot layer is ready.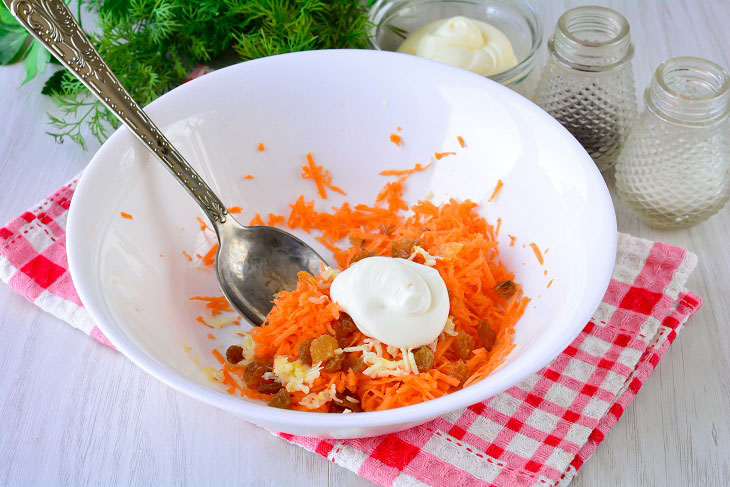 7. Gather the dish in layers. The first layer is carrot. For the salad, we used a heart shape.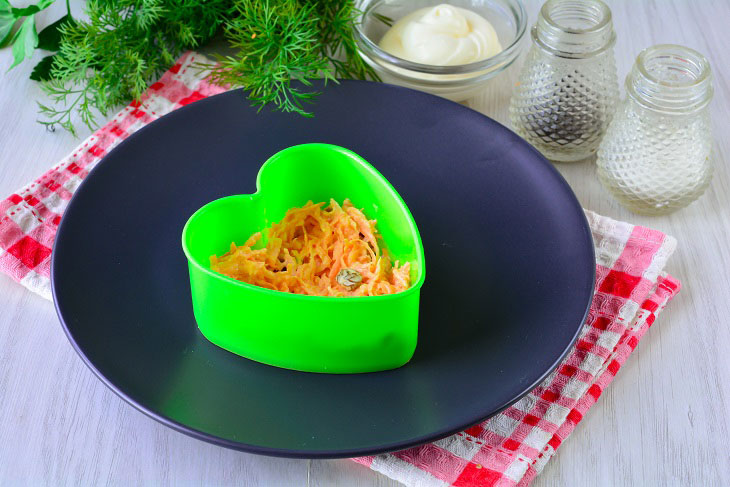 8. You can also take a smaller heart and put a salad in it next door on a plate.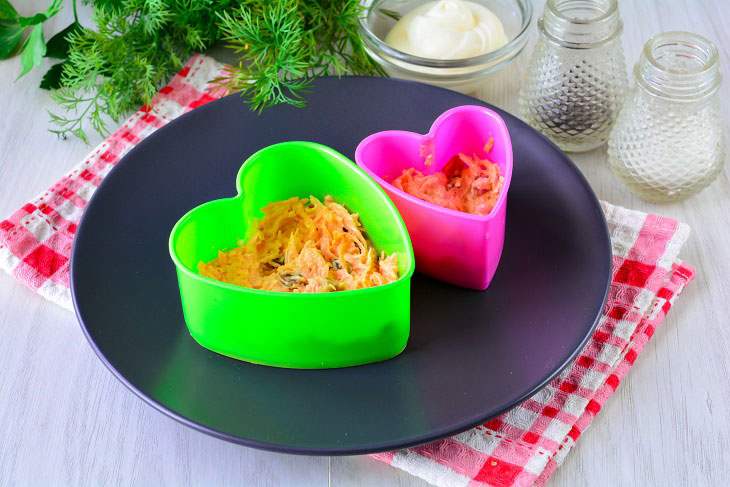 9. The second layer is cheese. Lay it out and smooth it out.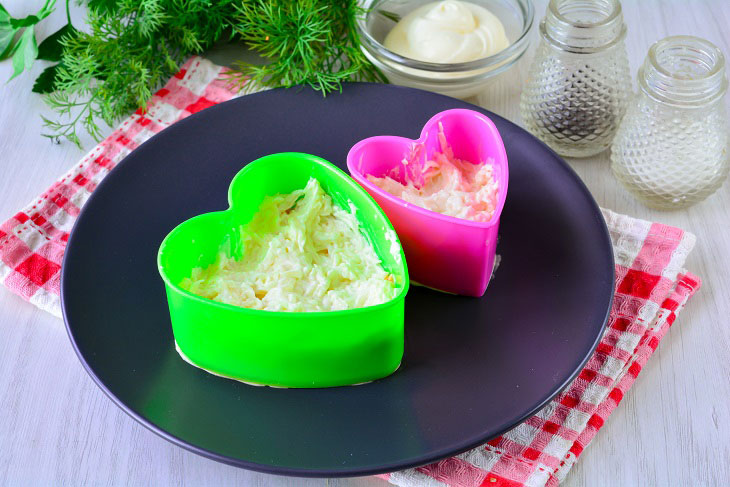 10. The third layer of beets with prunes and nuts, smooth and put the salad in the refrigerator, let it soak and cool. When cold, this dish is much tastier and juicier.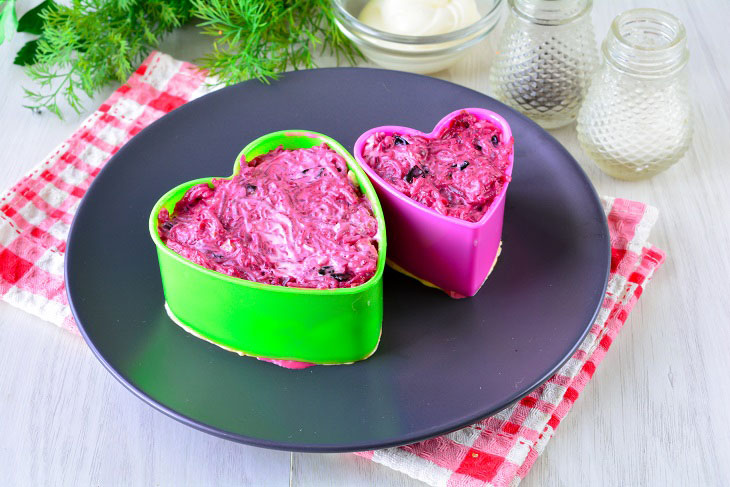 Serve the dish to the table – your dinner can be unforgettable.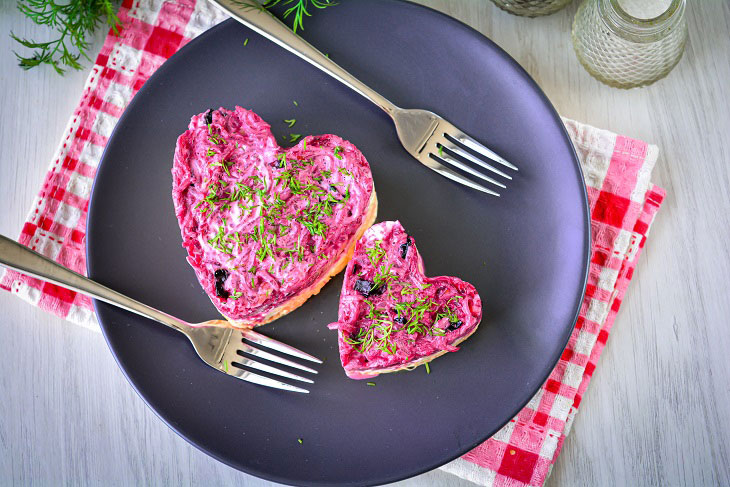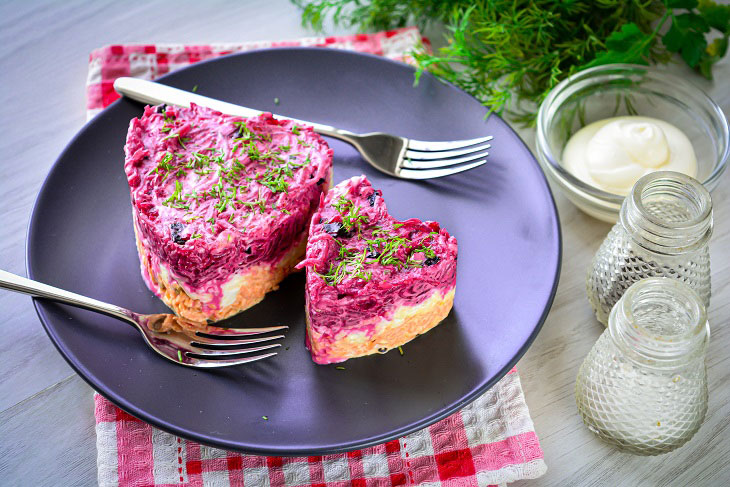 Enjoy your meal!