Dishes for the New Year should be bright, attractive and always tasty. Salad "Pomegranate Heart" with chicken and mushrooms is perfect for such an event. The combination of mushrooms and chicken meat is not only tasty, but also satisfying, every guest will like it.
Decorating a salad in the shape of a heart will certainly be remembered. In addition to chicken and mushrooms (champignons), you will need potatoes, beets, walnuts, a little garlic and mayonnaise for impregnation. All stages of salad preparation are in front of you.
Ingredients:
Chicken meat – 200 g.
Beets – 150 g.
Potatoes – 150 g.
Mushrooms (champignons) – 150 g.
Vegetable oil – 20 g.
Walnuts – 100 g.
Mayonnaise – 150 g.
Garlic – 1 clove.
Pomegranate seeds – 1-2 handfuls.
Salt, black pepper – to taste.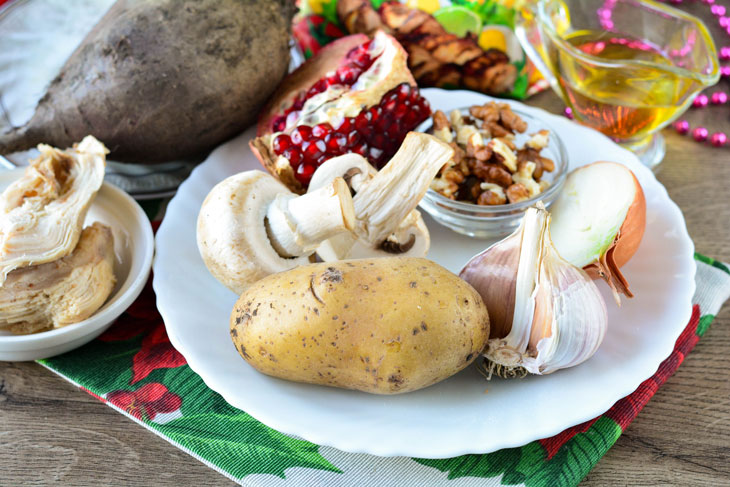 Cooking:
1. Wash the mushrooms and peel the onions. Cut these products into cubes.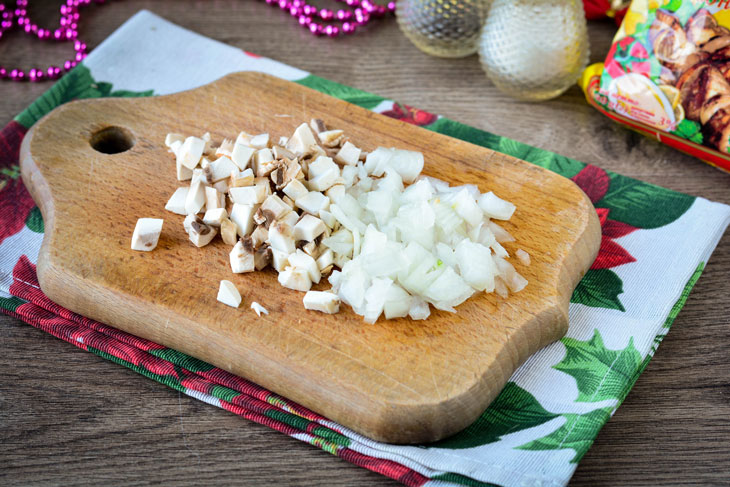 2. Fry mushrooms with onions in a pan with vegetable oil. Saute for 4-5 minutes until mushrooms and onions are golden. Add spices to taste.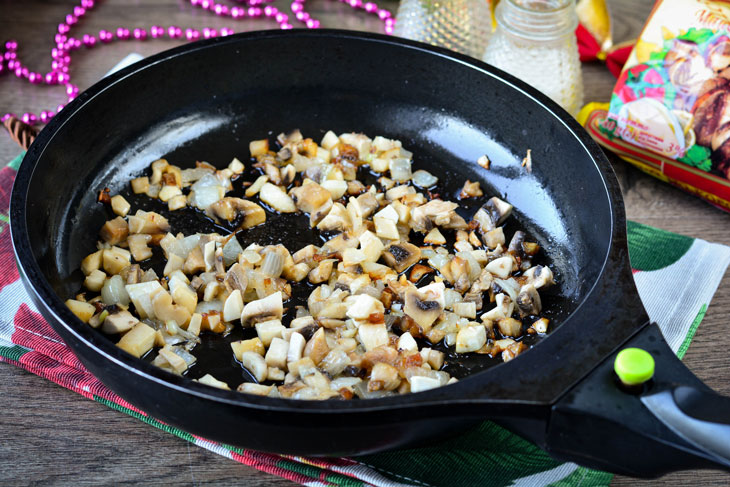 3. Boiled chicken cut into cubes.
Chicken breast is ideal for the recipe – it is boneless and skinless, nothing needs to be cleaned.
4. Peel and grate boiled potatoes and beets with a regular grater.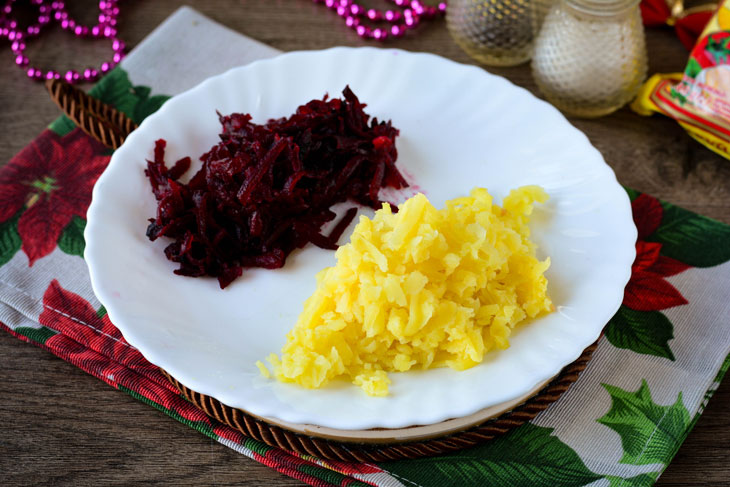 5. Squeeze garlic through a press to beets.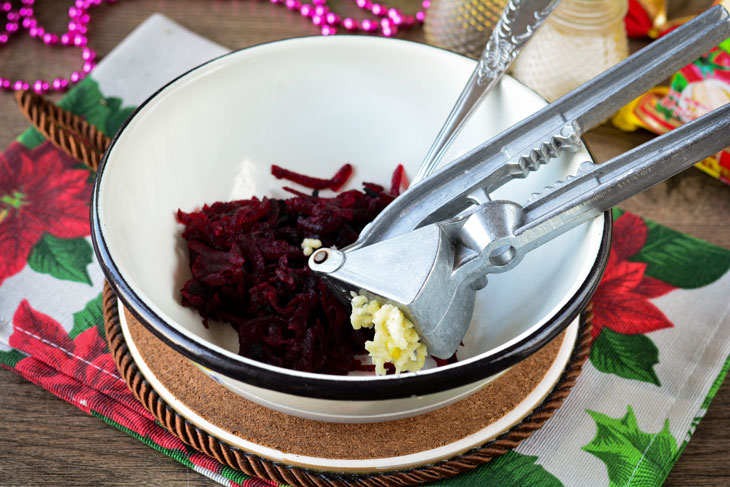 6. Mix the beetroot mass with a small amount of mayonnaise.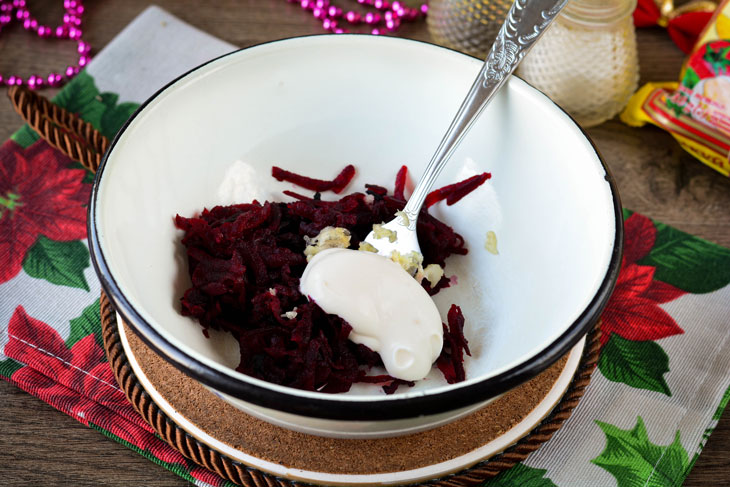 7. Now you can collect the salad – it is laid out in layers. To give the shape of a heart, you can use a suitable shape or build it from foil. Put the grated potatoes in the first layer, add salt and pepper to taste, pour a layer of delicious mayonnaise.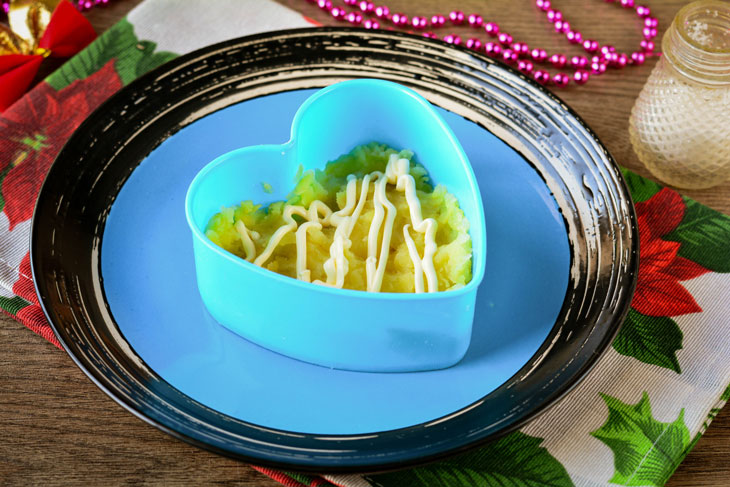 8. Spread a layer of fried mushrooms with onions and again pour dressing – mayonnaise.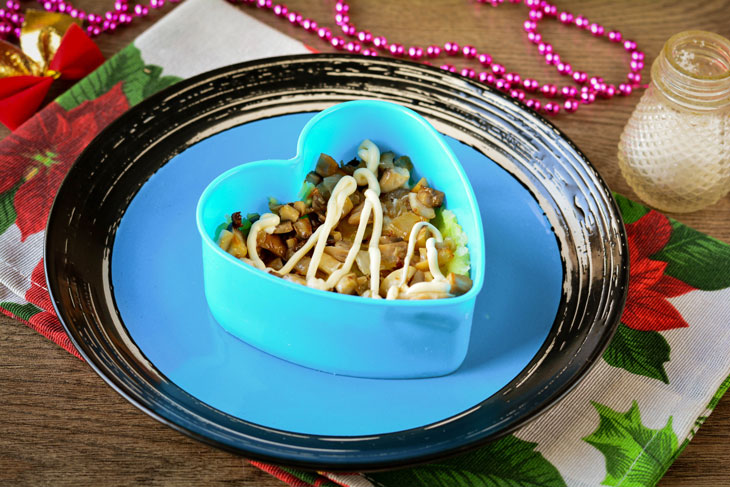 9. This is followed by a layer of chicken meat flavored with mayonnaise and spices.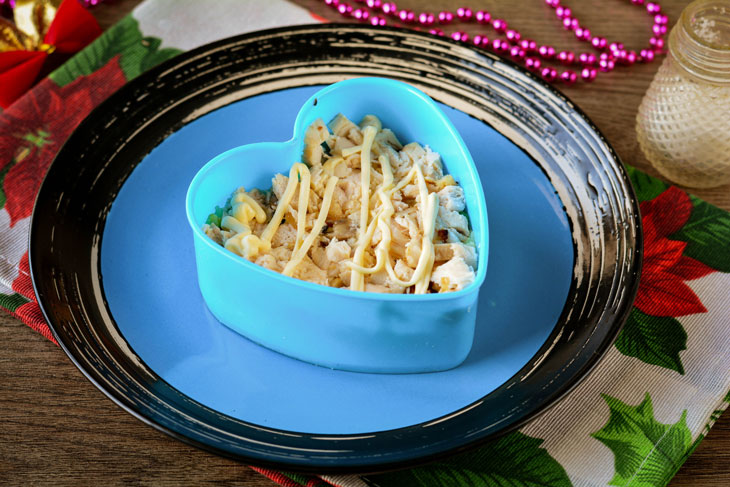 10. Put the beetroot layer with garlic and mayonnaise and sprinkle with chopped nuts on top.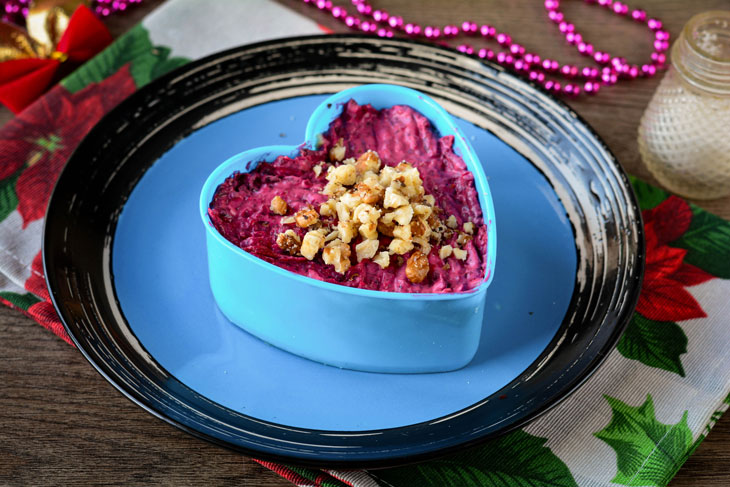 11. Pour a layer of nuts with a mesh of mayonnaise.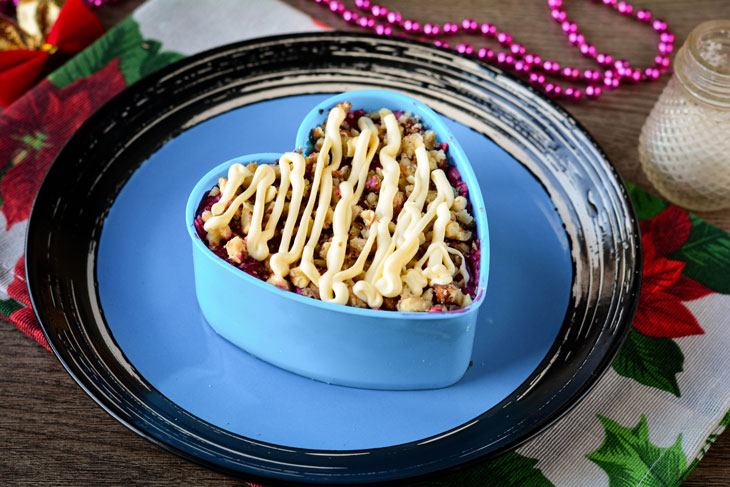 12. Sprinkle the salad with pomegranate seeds, it turned out just perfect.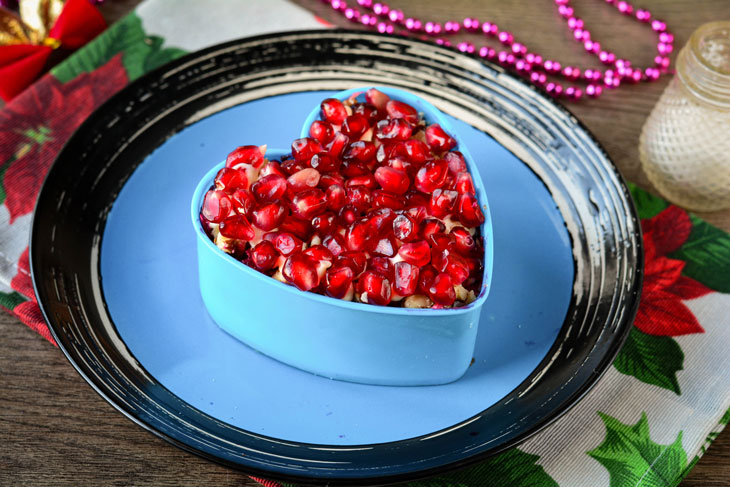 13. Let the salad stand in the refrigerator for 20-25 minutes, then serve after removing the form.
It turned out a beautiful layered salad in the shape of a heart.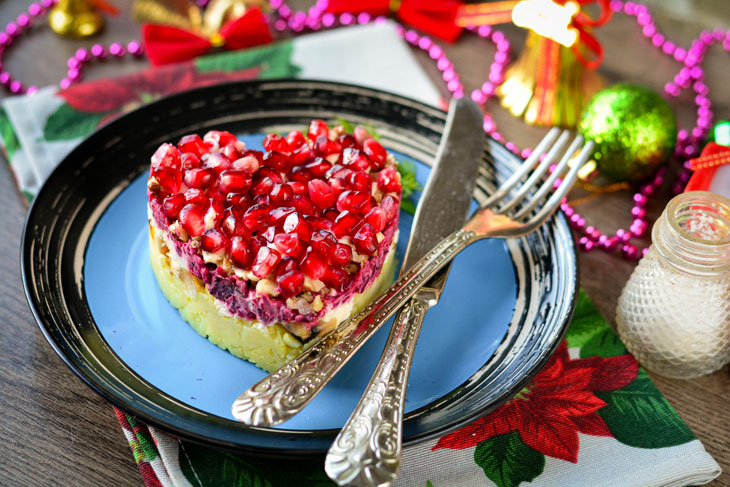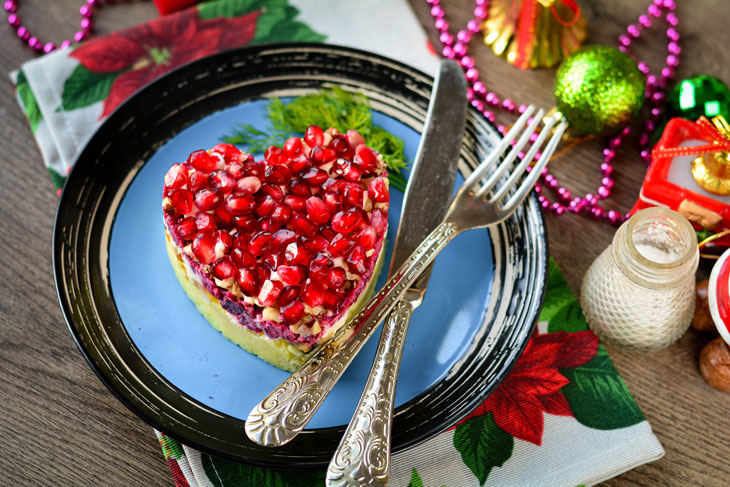 Enjoy your meal!