Sea pickled cabbage deserves special attention. It is very useful and delicious. Therefore, it can be added to various salads as a "zest". It will emphasize the taste of other ingredients and saturate with new ones.
Ingredients:
Beans – 200 g.
Carrots – 2 pcs.
Green apples (large) – 1-2 pcs.
Vegetable oil – 2 tbsp. l.
Apple cider vinegar – 2 tsp
Pickled seaweed – 150 g.
Green onions – to taste.
Pepper and salt – to taste.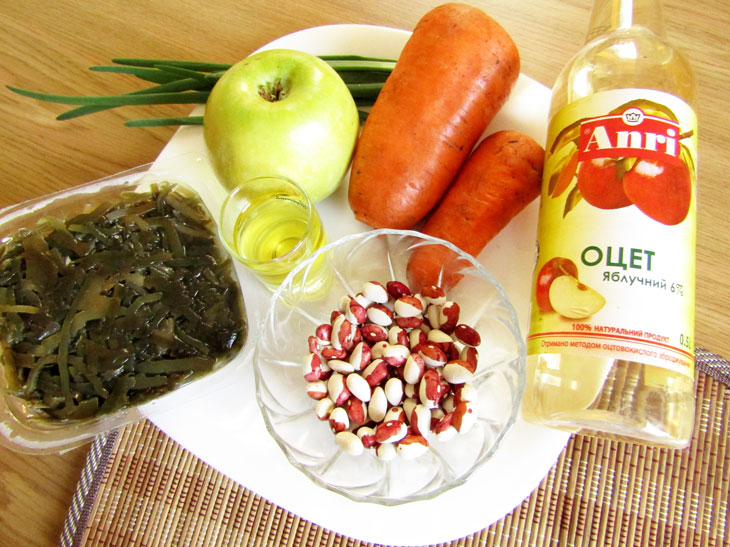 How to cook:
1. Beans are best soaked in warm water for a few hours before cooking. Then it will cook faster. Drain water after cooking. Cool the ingredient for the Fantasy salad.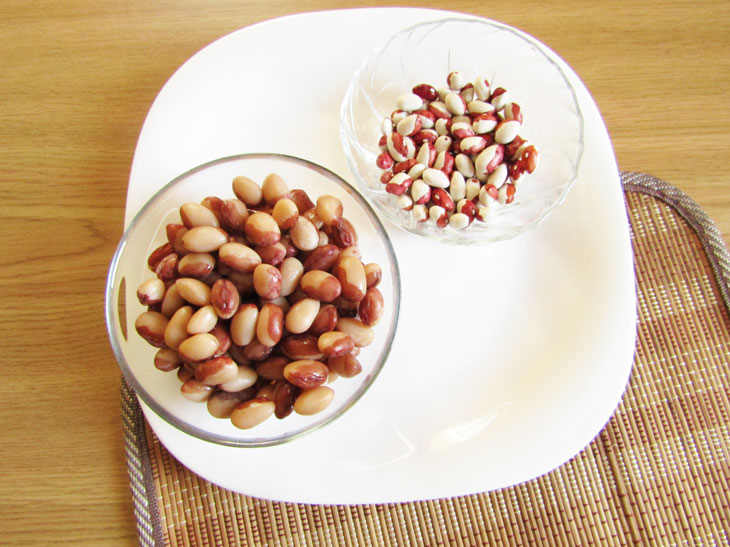 2. Wash carrots and then peel.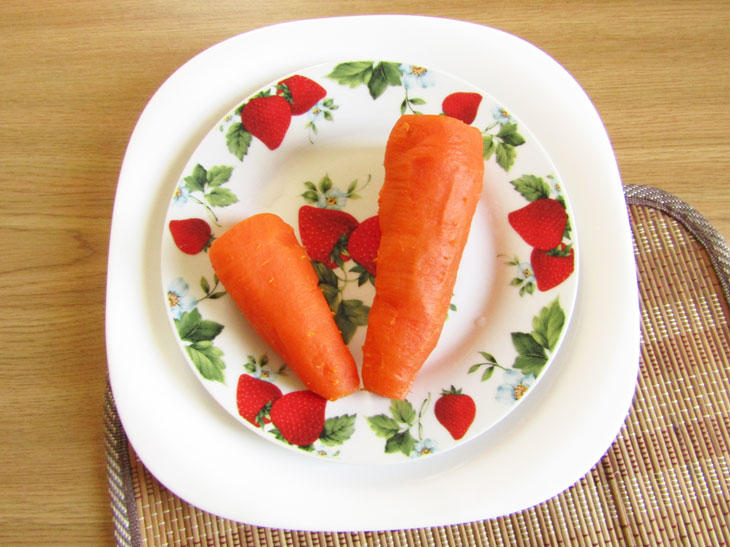 3. Grate all available carrots.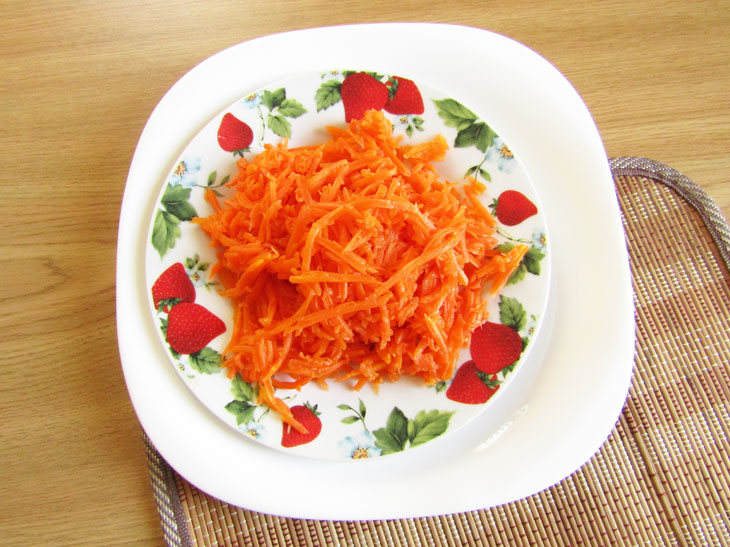 4. The apple should also be peeled and the pits removed in the middle.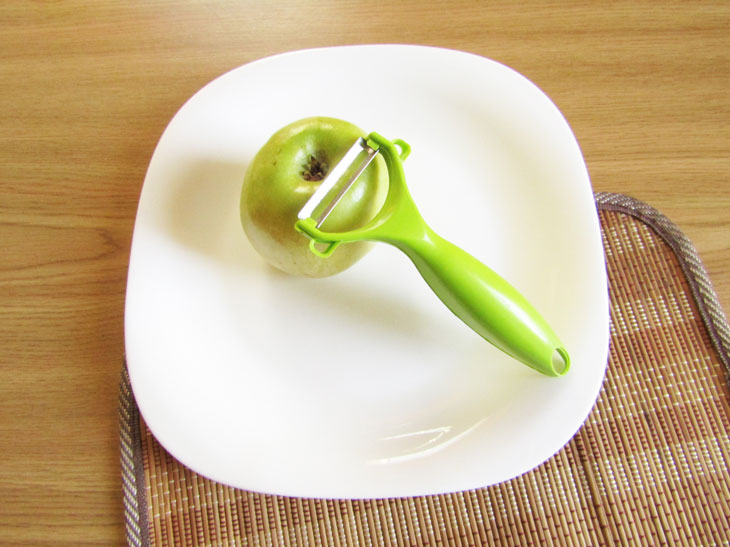 5. Cut into strips or grate two large apples.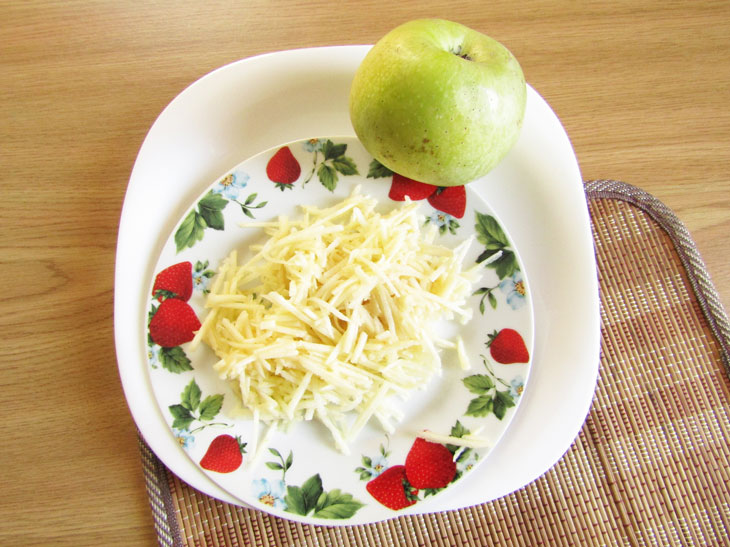 6. Place all the ingredients in one container: carrots and straw apples, boiled beans and pickled seaweed.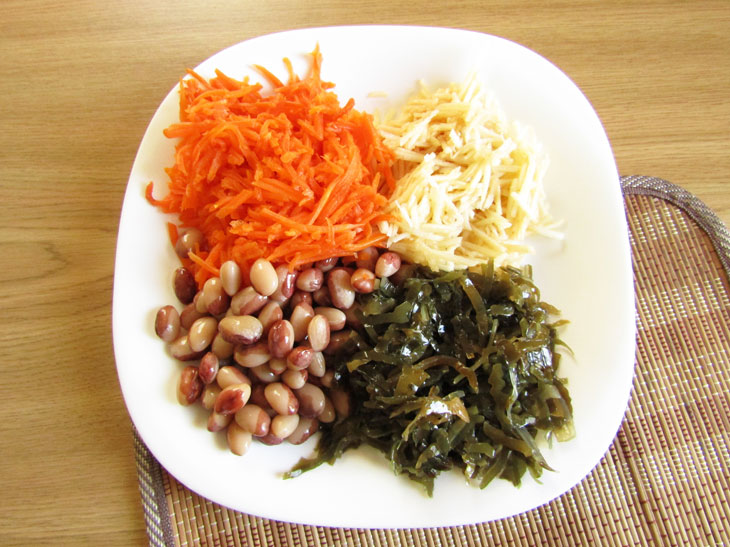 7. Dress the salad with vegetable oil and apple cider vinegar. Add salt and spices as desired. Mix.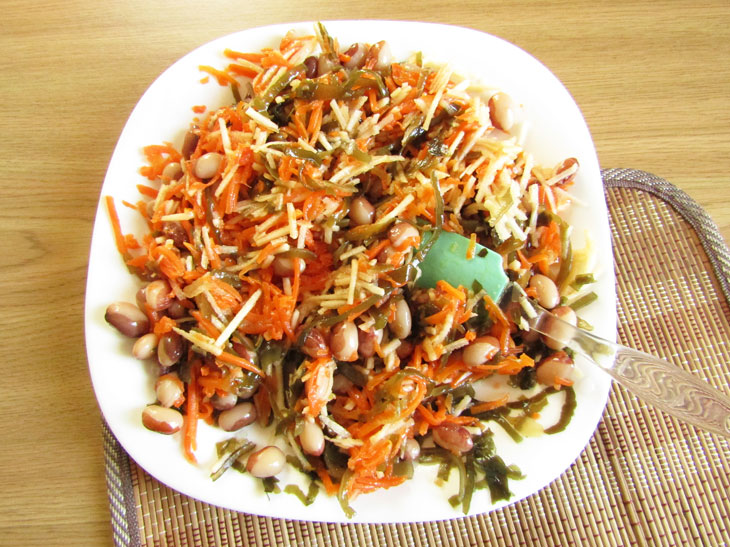 8. Put everything in the culinary ring.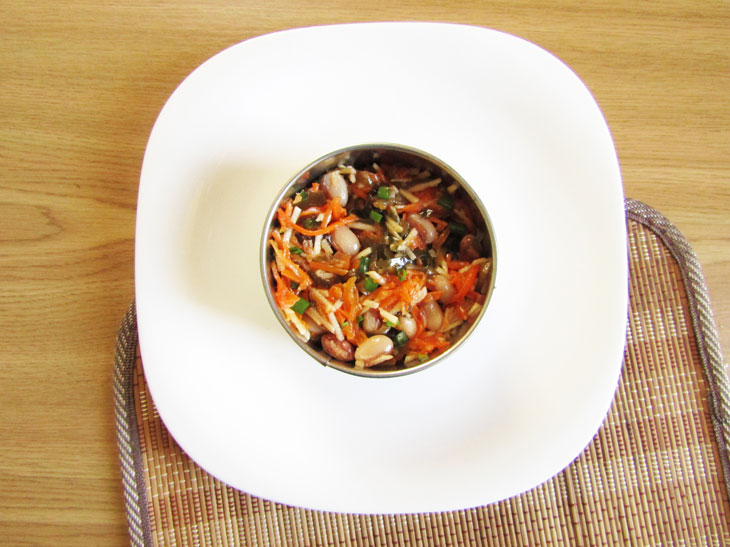 At the end, add chopped greens and remove the ring, getting a ready-made Fantasy salad of apples, carrots, beans and seaweed.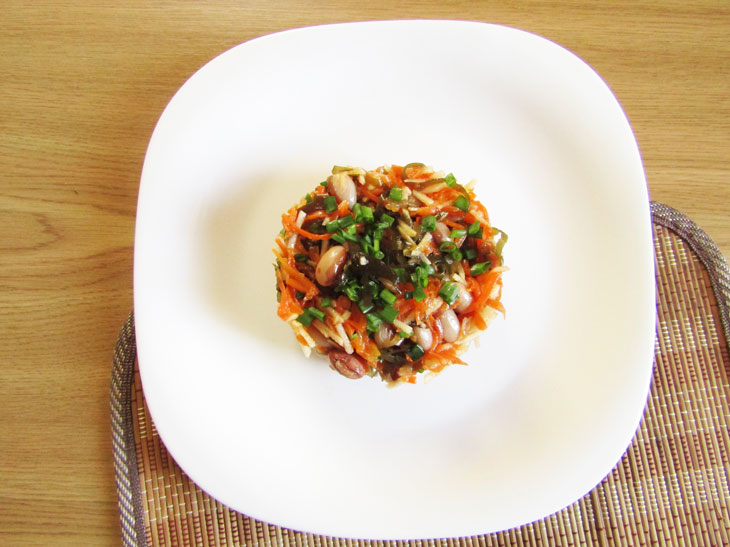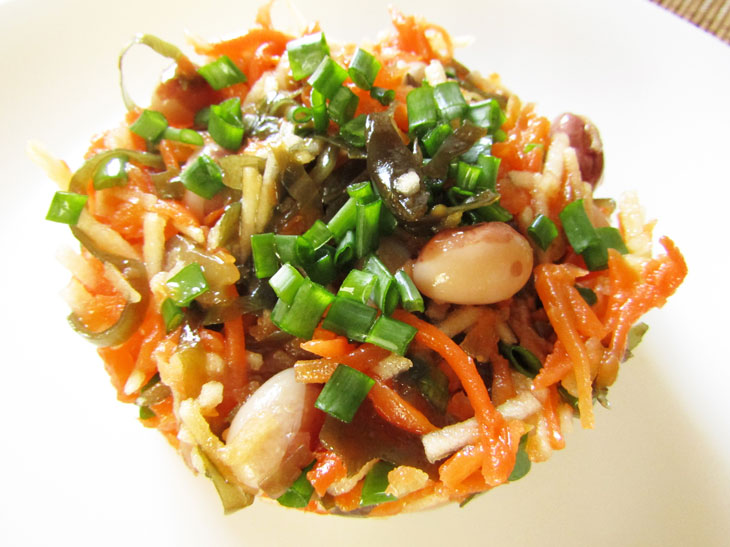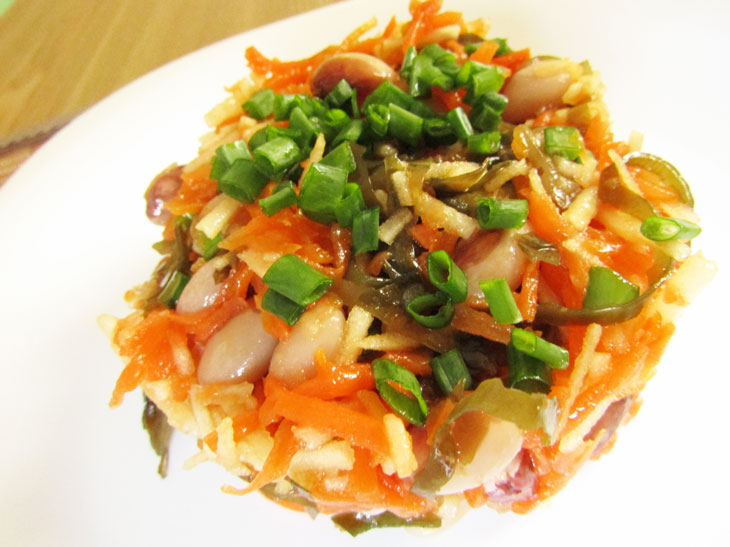 Enjoy your meal!