Today we will prepare an original salad of ordinary white cabbage. It will contain a lot of meat and onions in an unusual form for us, which is added to the salad along with red wine.
Ingredients:
White cabbage – up to 500 g.
Carrot – 1 pc.
Sweet pepper – to taste.
Meat pork or veal – 200-300 g.
Onions – 1-2 pcs.
Dry ground garlic – 1 tsp.
Red wine – 50 ml.
Vegetable oil – 50 ml.
Salt – to taste.
Black ground pepper – to taste.
Fresh herbs – to taste.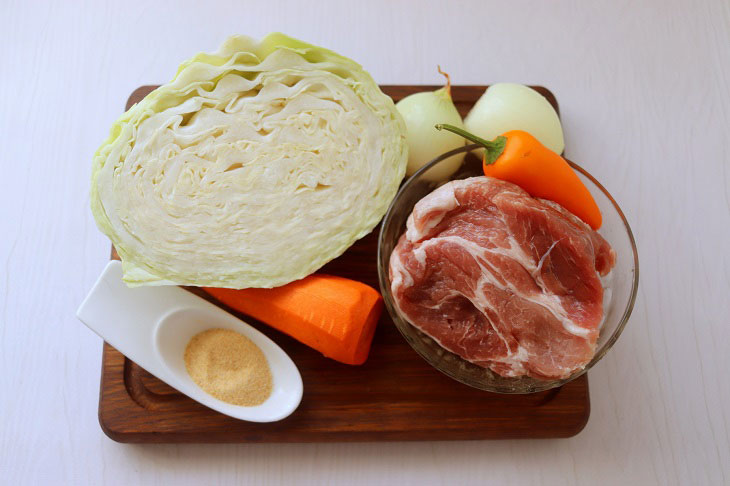 How to cook:
1. To prepare a salad, you need white cabbage. Chop on a special grater or cut thinly with a sharp knife. Transfer cabbage to a deep bowl.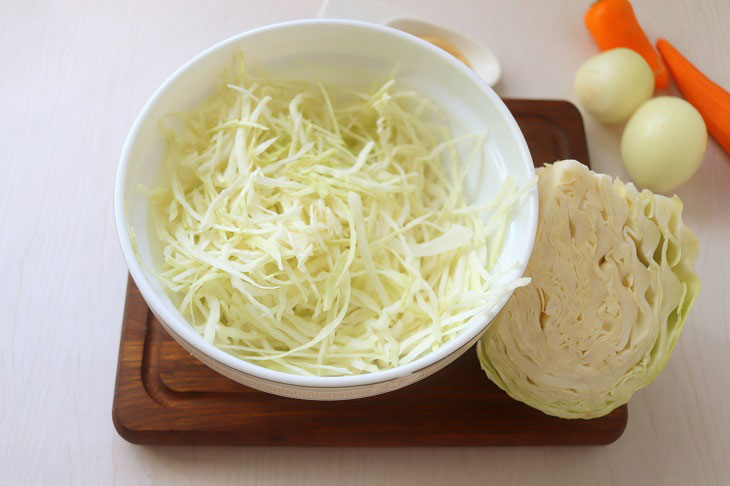 2. Finely chop or grate one small carrot, add to the cabbage.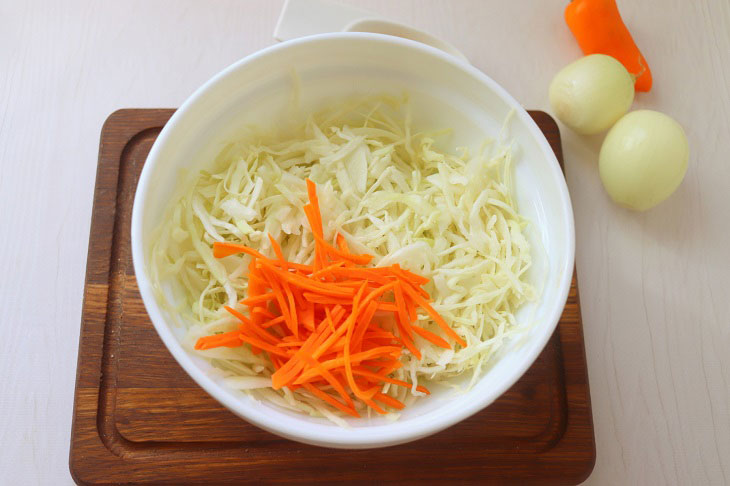 3. Prepare the meat for the salad. Cut the meat into thin medallions and lightly salt and pepper. If you use veal or beef, then we recommend that you slightly beat off the pieces with a kitchen hammer beforehand.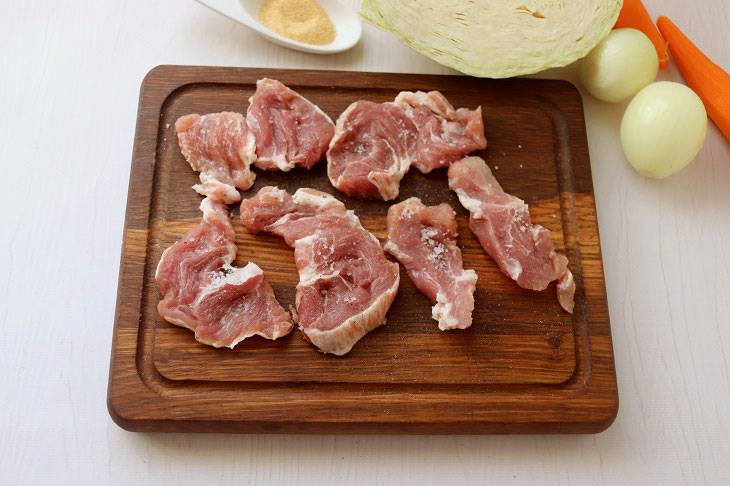 4. Heat the pan well, add a tablespoon of oil there. Now fry the meat on both sides over medium heat until cooked through. Since the pieces are thin, the meat will cook quickly.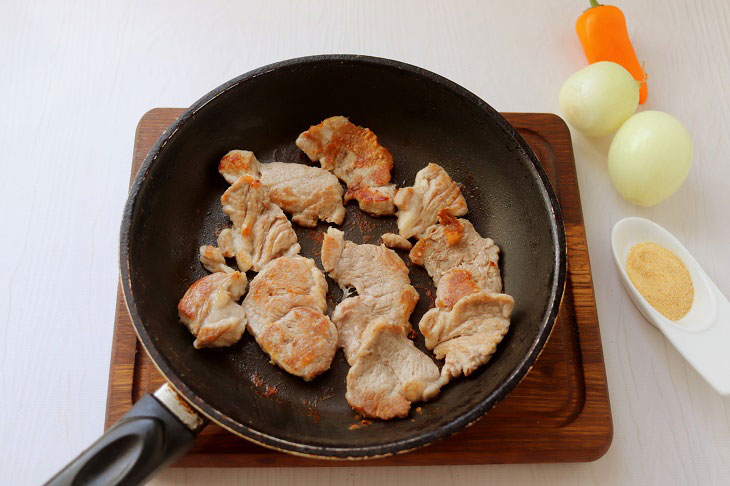 5. Cut the still warm meat into strips and send to the salad, mix and leave for a while.
6. Thinly slice one medium onion for the salad.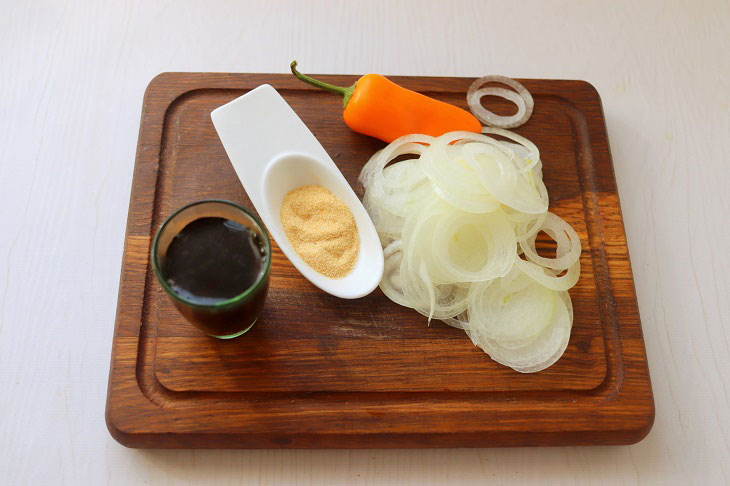 7. Pass the onions in the same pan where the meat was fried, adding a little vegetable oil until transparent. Add dry or fresh chopped garlic to the onion.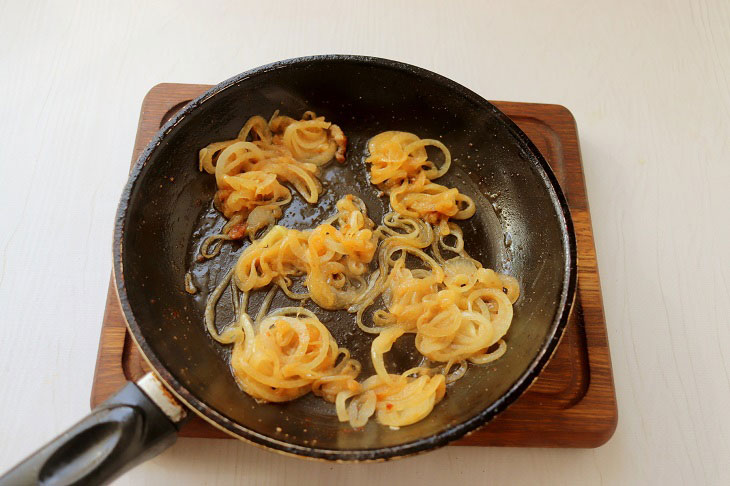 8. Pour a little red semi-sweet or dry wine into the pan with onions, boil for 5-10 minutes.
To taste, you can add a pinch of sugar to the onion so that it caramelizes.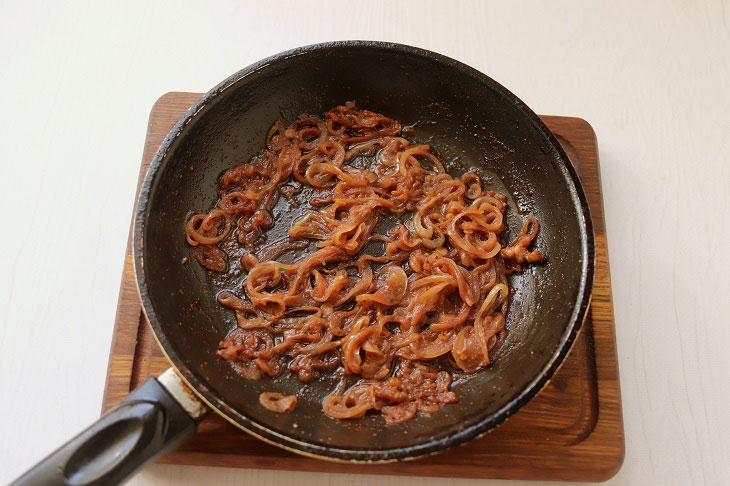 9. Add the onion to the salad and chopped sweet pepper, mix gently with a spatula. Add salt, ground black pepper and fresh herbs to the salad to taste.
For salad dressing, the oil in which the meat and onions were fried is sufficient. If necessary, add more vegetable oil to the dish.
10. Serve the finished Gypsy salad immediately after preparation.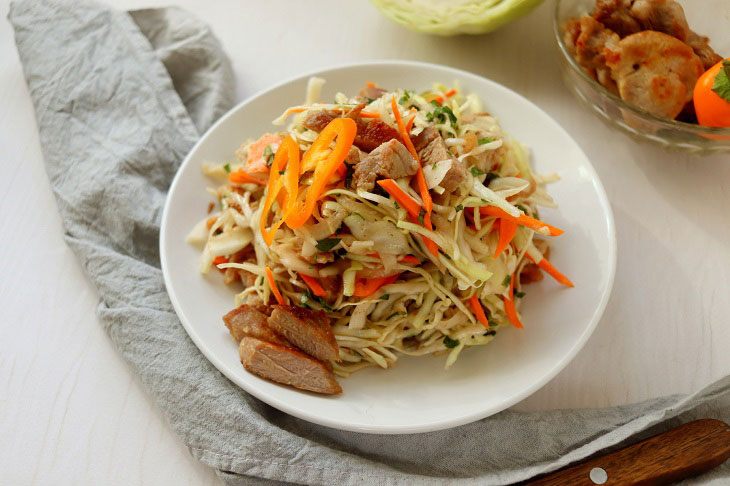 Bon appetit!