Many people dream of eating tasty and healthy in order to get the maximum benefit from food for the body. We offer to prepare a salad "Fitness" with apples, bananas, nuts and yogurt. Between main meals, this is the perfect snack. All fruits are rich in vitamins and minerals, nuts will fill you with energy and give you strength. Natural yogurt dressing is healthy and low-fat. When you are at home and not in a hurry, feel free to use our recipe.
Vitamin salad will satisfy your hunger and make your figure perfect.
Ingredients:
Apples – 150 g.
Bananas – 100 g.
Walnuts – 30 g.
Yogurt – 1-1.5 tbsp. l.
Lemon juice – 0.5 tbsp. l.
Honey – 0.5-1 tsp.
Mint – for serving.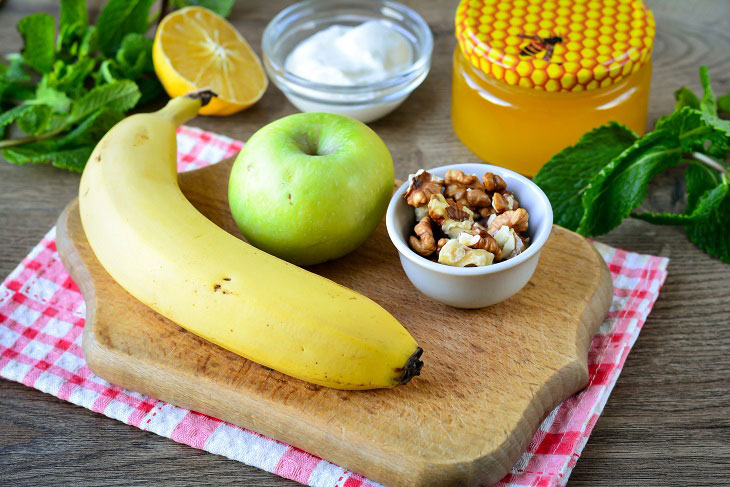 How to cook:
1. Peel apples, cut into medium cubes.
For the recipe, we recommend buying green apples – they are less sweet than red ones.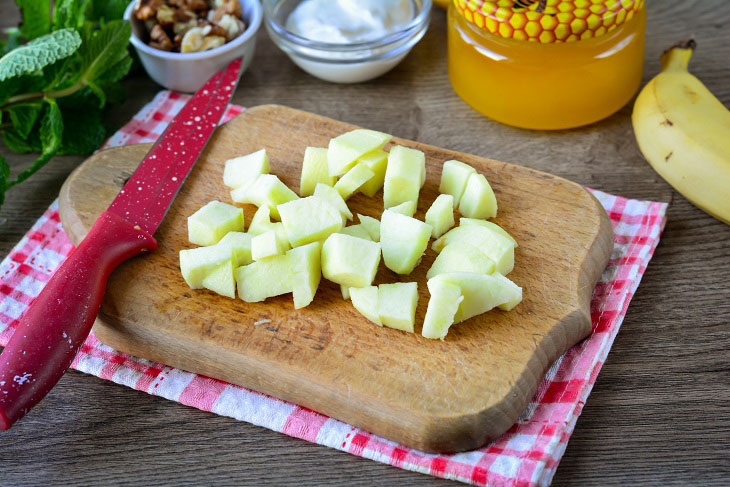 2. Peel the banana, cut into small pieces.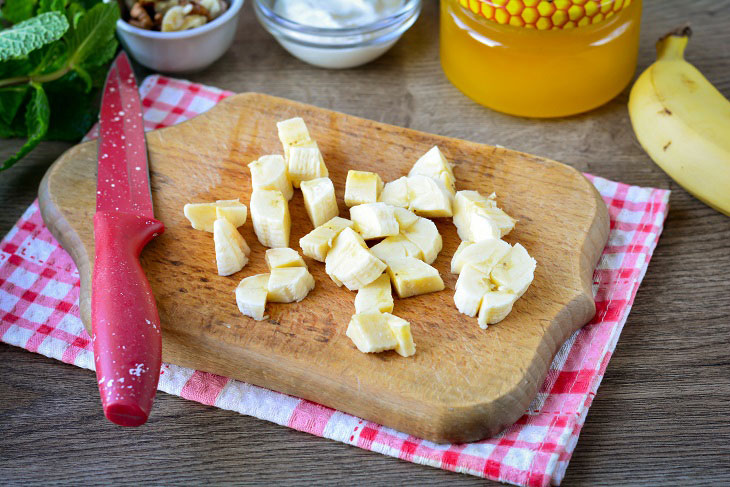 3. Put the fruit in a bowl, sprinkle with lemon juice so that the apples and banana do not darken. In addition, lemon juice is high in vitamin C.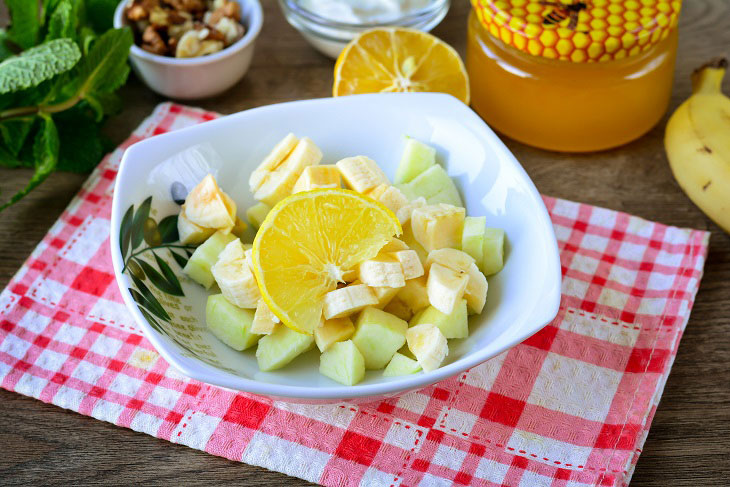 4. Chop the walnuts a little – chop them with a knife.
Instead of walnuts, you can use cashews or crushed almonds.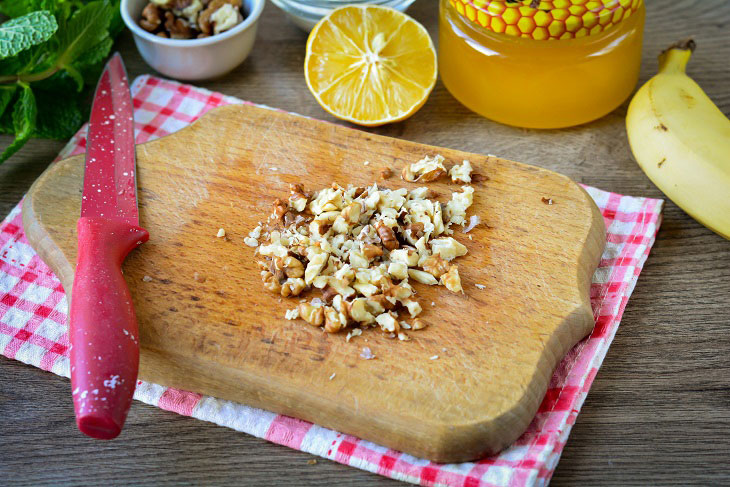 5. Pour the nuts into the salad to the rest of the ingredients.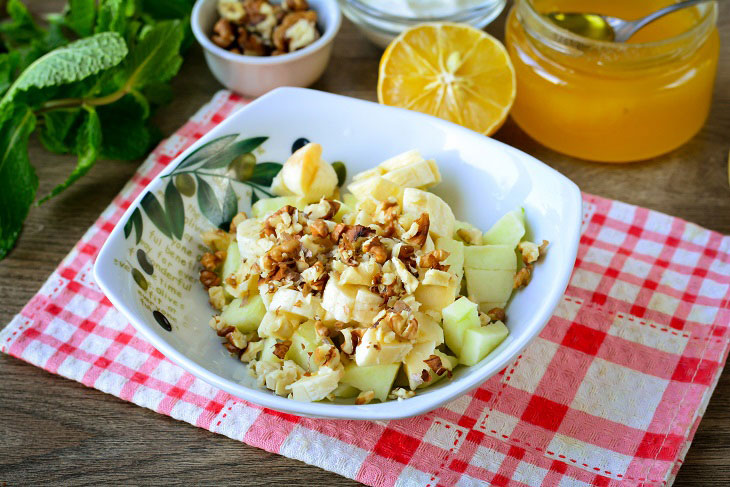 6. Pour honey over the dish – it will add a sweet taste and strengthen your immunity. A little natural honey never hurt any1.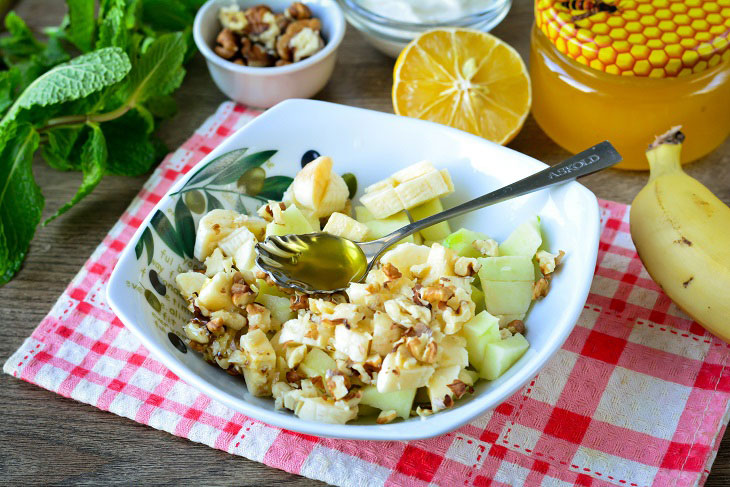 7. Sprinkle salad with yogurt and mix. If you don't have yogurt, use low-fat sour cream, but don't overdo it, as it's sour and can slightly change the taste of the salad.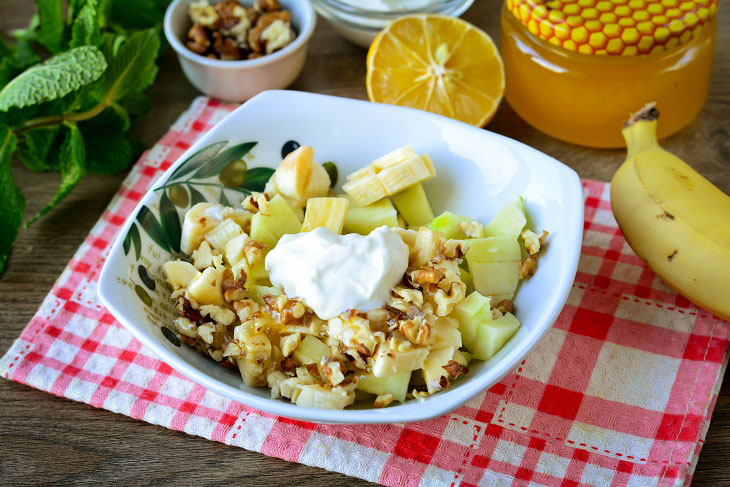 The dish is ready. Salad "Fitness" immediately serve to the table, garnished with a sprig of fresh mint. It is not worth preparing such a salad for the future, so that the fruits do not give up a lot of juice and do not darken. The salad is prepared in minutes, so you can immediately have a snack.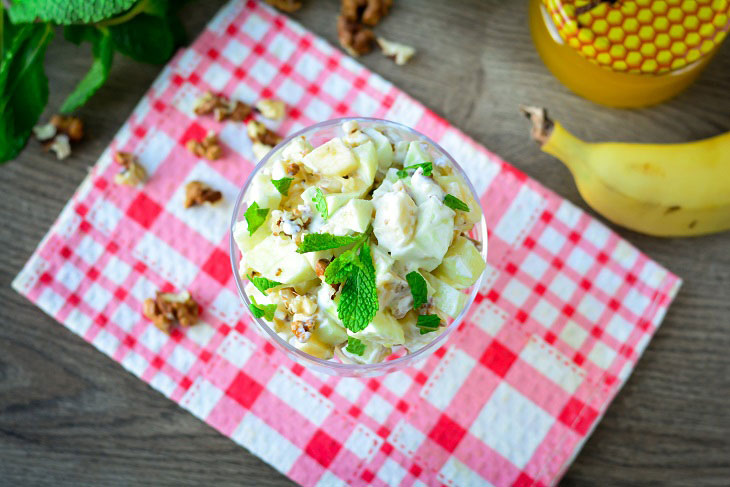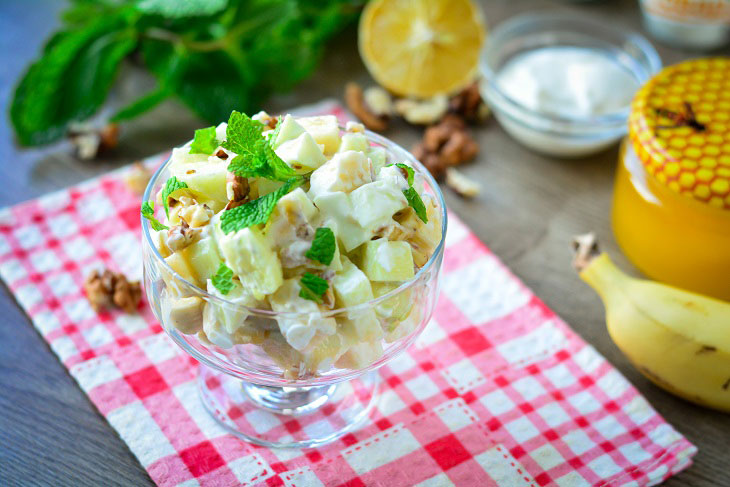 Enjoy your meal!