In the season of fresh vegetables and fragrant greens, in most cases, you want something light, tasty, healthy and, of course, beautiful. Prepare a delicious salad "Flower" with tomatoes and quail eggs. From greens, use fresh sorrel leaves, as in this recipe, spinach, arugula, dandelion leaves, lettuce, iceberg.
Ingredients:
Spinach – 50 g.
Canned corn – 60 g.
Tomato – 100 g.
Quail eggs – 3 pcs.
Sesame seeds – 1 tsp
Soy sauce – 1 tbsp. l.
Balsamic vinegar – 1 tbsp. l.
Brown sugar – 2 tsp
Vegetable oil – 0.5 tbsp. l.
Salt – to taste.
Ground black pepper – to taste.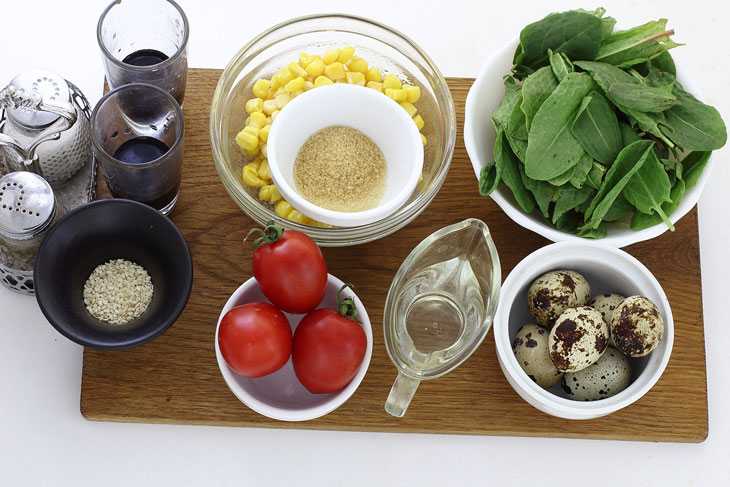 Cooking:
1. Prepare all the ingredients for making the salad.
First, prepare the greens. Sorrel is best used in small to medium sizes. Trim thick stems. Move the leaf blade into a colander. Rinse thoroughly with running water, looking through each sheet. Leave in such a position that all the liquid is drained or dried with a paper towel.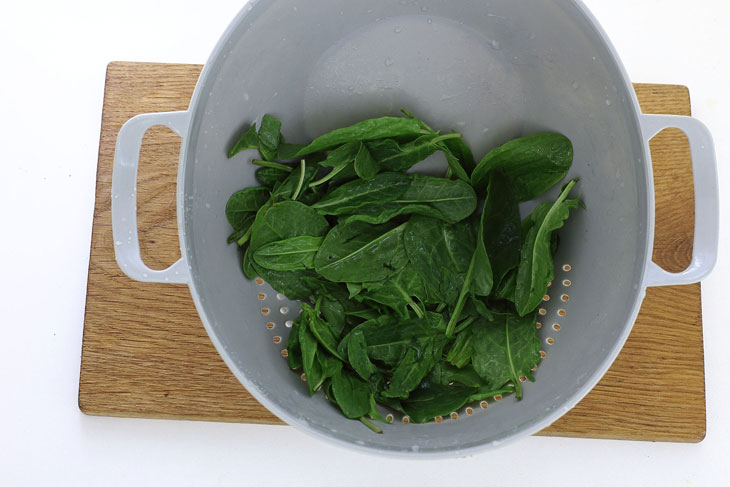 2. Lay out the prepared sorrel leaves.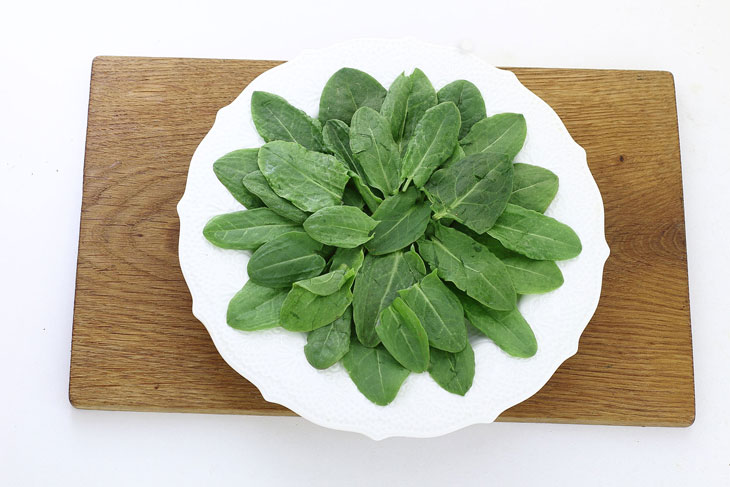 3. Now you need quail eggs.
If there were no quail eggs, you can take small chicken eggs.
Boil water in a saucepan. Add some salt. Dip the washed eggs into the boiling solution. Cook for 5 minutes from the moment of boiling. After dip in cold water and cool. Clean and cut in half.
Put on sorrel leaves in the form of a flower or in a chaotic manner.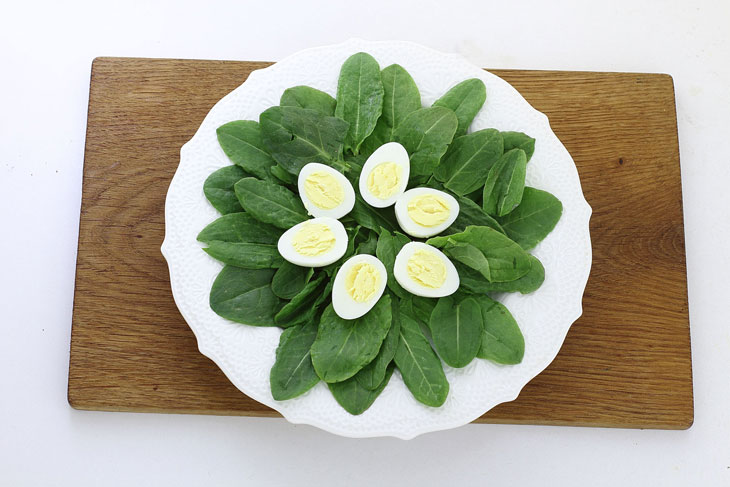 4. Rinse and dry small tomatoes. The best way is to use cherry tomatoes. Cut into four slices and distribute on a plate.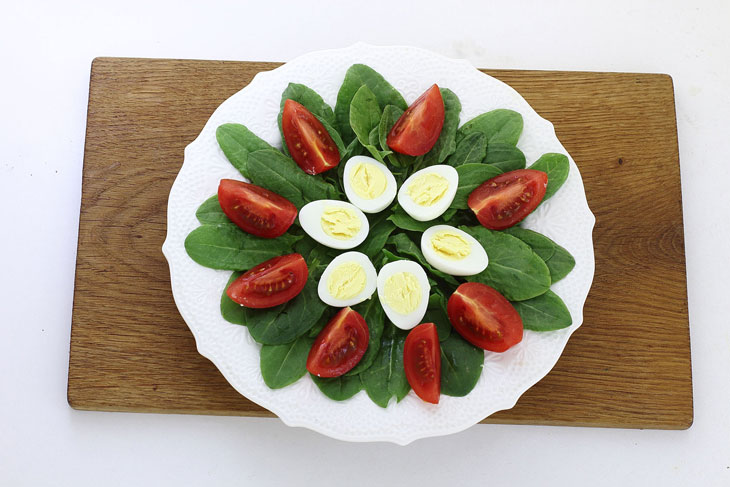 5. Open a can of corn. Remove brine. Add grains to salad bowl.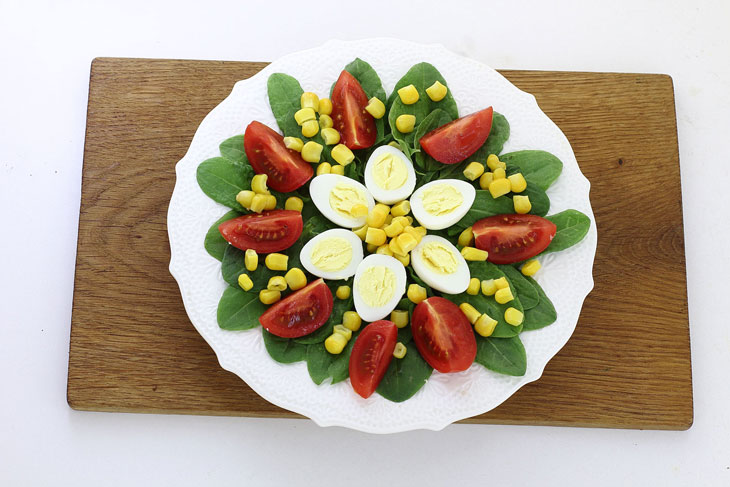 6. Mix soy sauce, balsamic vinegar and vegetable oil. Sprinkle brown sugar to taste. Stir to dissolve grains.
Instead of balsamic vinegar, you can take lemon juice, apple cider vinegar or table vinegar.

You can use white or honey instead of brown sugar.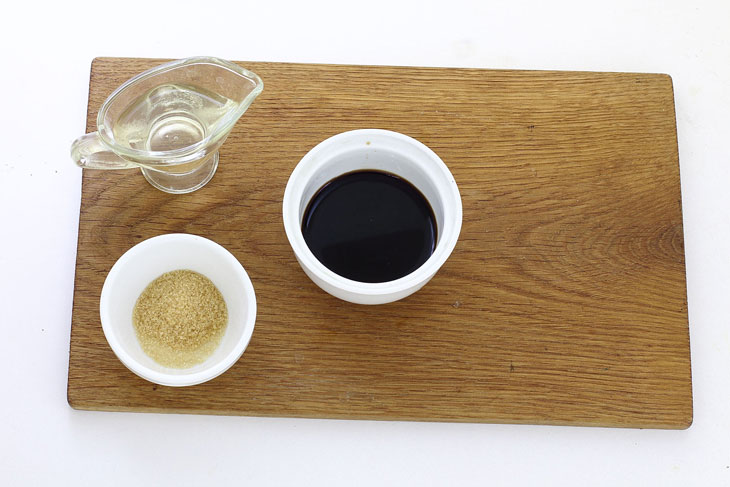 7. Season salad ingredients with prepared dressing, sprinkle with sesame seeds. Sprinkle with crushed pepper and salt if necessary. Sesame seeds can be lightly toasted. Serve immediately.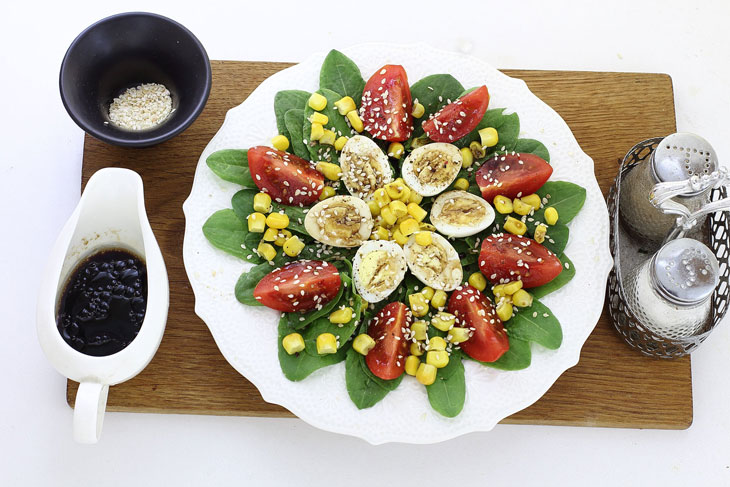 Salad "Flower" with tomatoes and quail eggs is ready.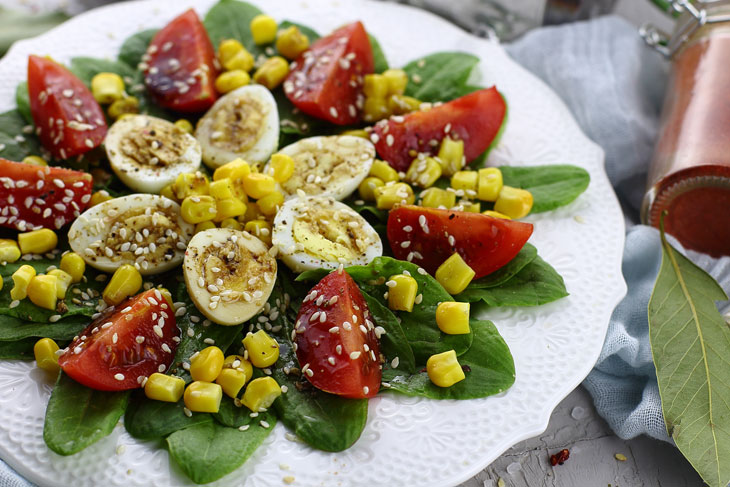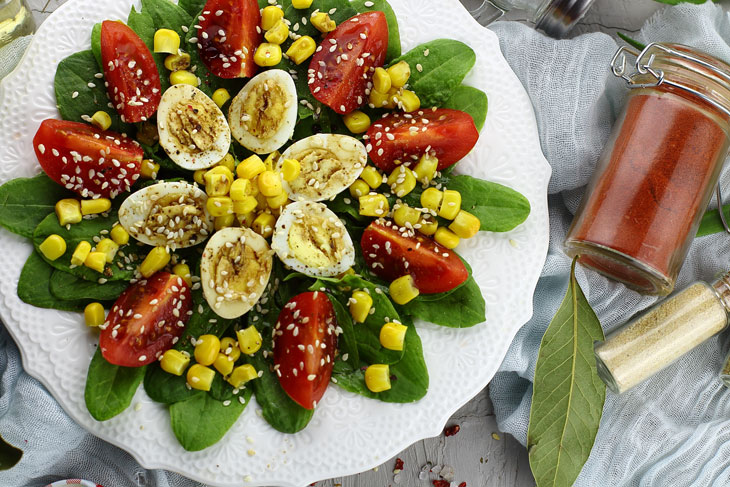 Enjoy your meal!