Beetroot dishes always have a bright appearance and unique taste. Salads and snacks from this vegetable are original. Many are accustomed to the fact that beets are one of the components of the well-known salad "Herring under a fur coat", but if you look, there are a large number of salads from it.
Today we offer you to prepare an unusual, and for someone new Ruby salad. In addition to beets, you will need pickled cucumber and garlic. Salad dressed with mayonnaise and immediately served to the table. In time, the dish is cooked very quickly, the main thing is to cook the beets in advance. Garlic gives the salad a piquant note, so that such an appetizer will always be in place on the table.
Ingredients:
Beets – 150 g.
Pickled cucumbers – 100 g.
Garlic – 1 clove.
Mayonnaise – 50 g.
Salt, black pepper – to taste.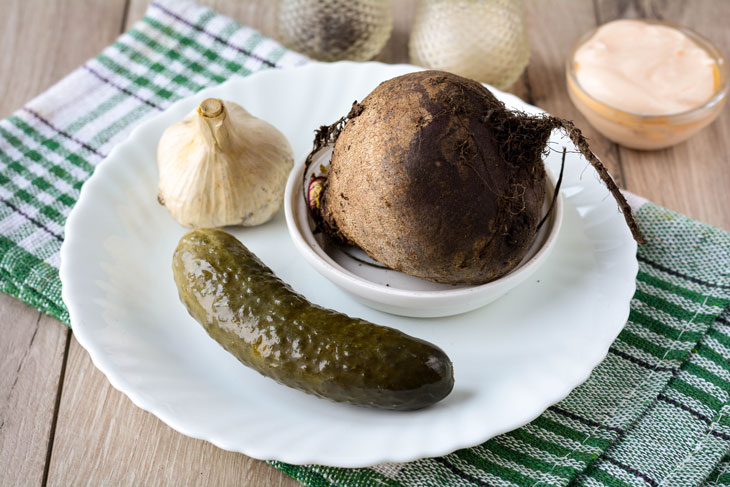 Cooking:
1. Rinse the beets, add water and cook until soft for 40-45 minutes.
Since the vegetable is cooked for a long time, it is better to cook it the night before so that it cools down properly. You can put the boiled beets in the refrigerator overnight, and continue to prepare the salad in the morning.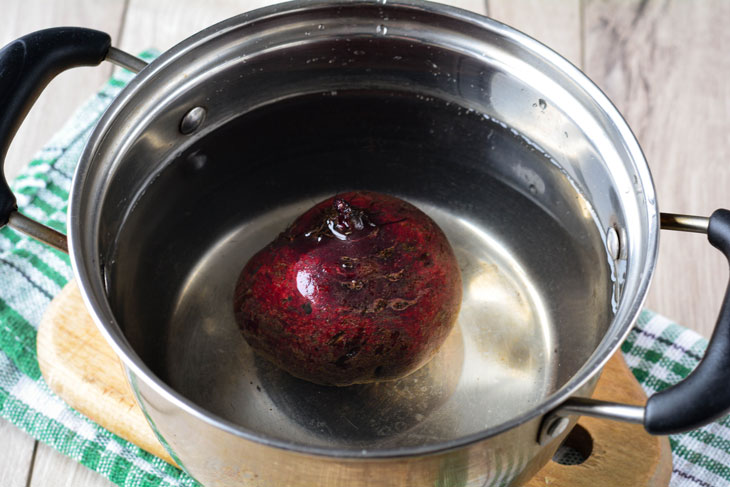 2. Peel and cool the cooked beets.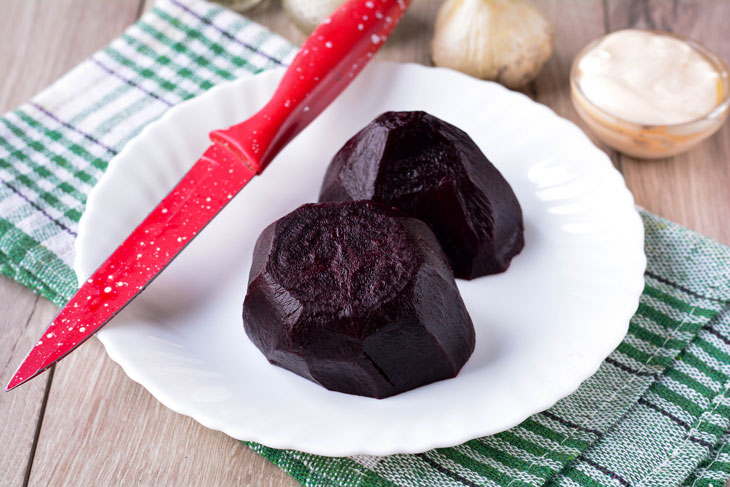 3. Cut it into medium-sized cubes. Maroon beetroot always looks appetizing and salads with it are painted in a bright raspberry color.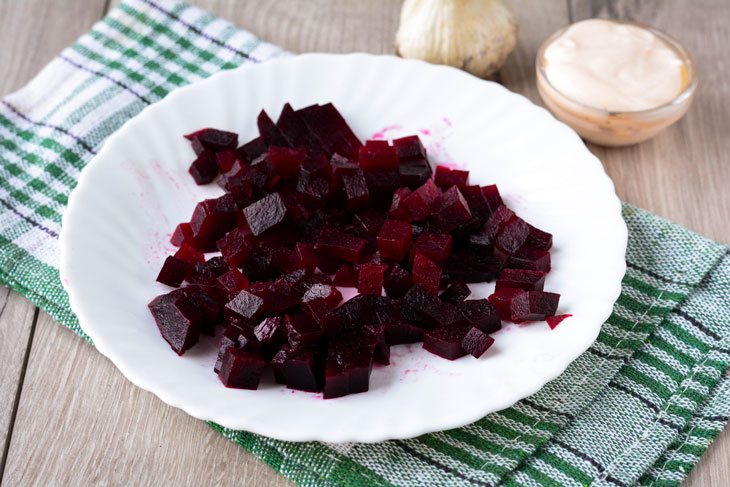 4. Cut off the tails from the pickles, cut them also into medium cubes.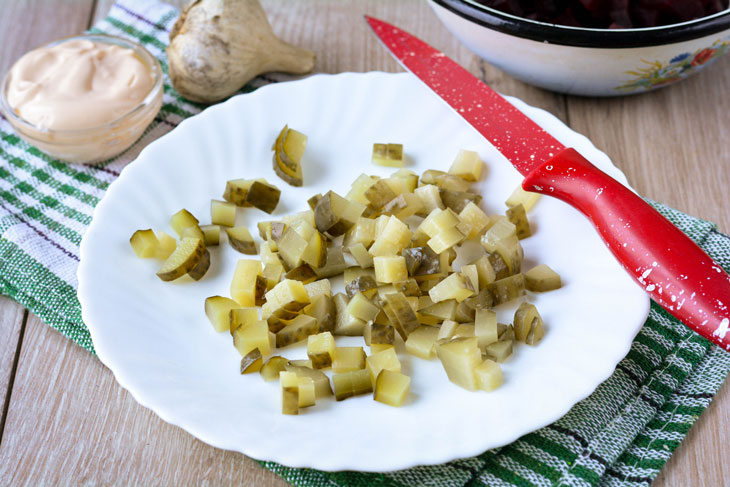 5. Combine two components in a bowl – beets and cucumber.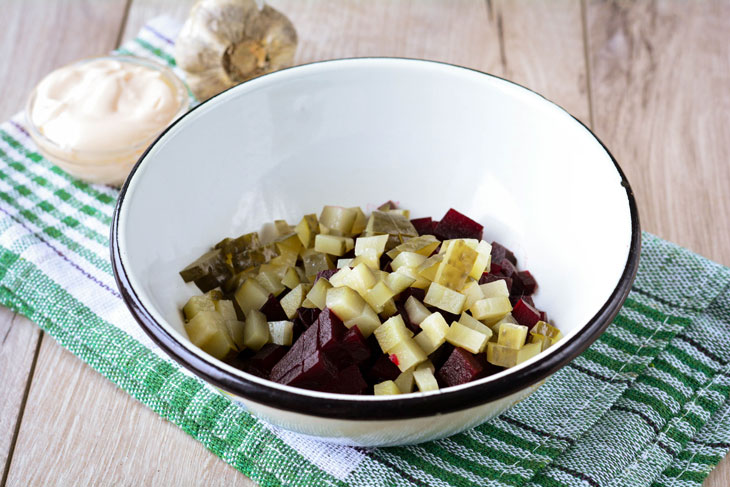 6. Squeeze a clove of garlic into the salad.
If you like it spicy, you can add a little more garlic.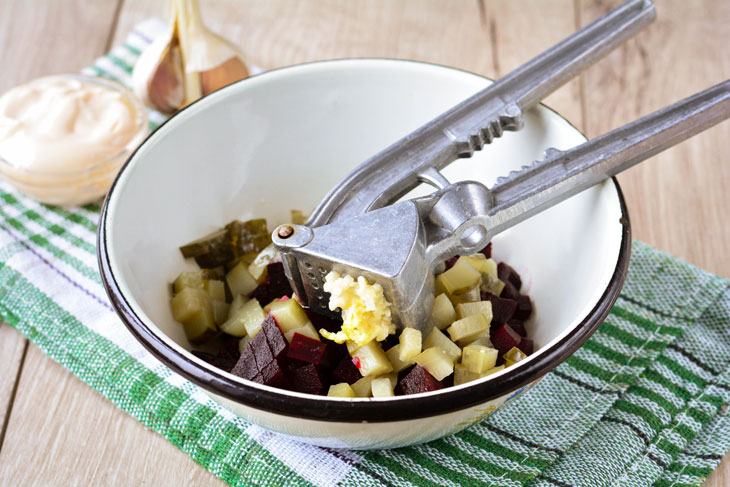 7. Season with mayonnaise and add spices to taste – salt and pepper.
If you do not eat mayonnaise, replace it with sour cream or Greek yogurt – the salad will turn out to taste with a slight sourness and less calories.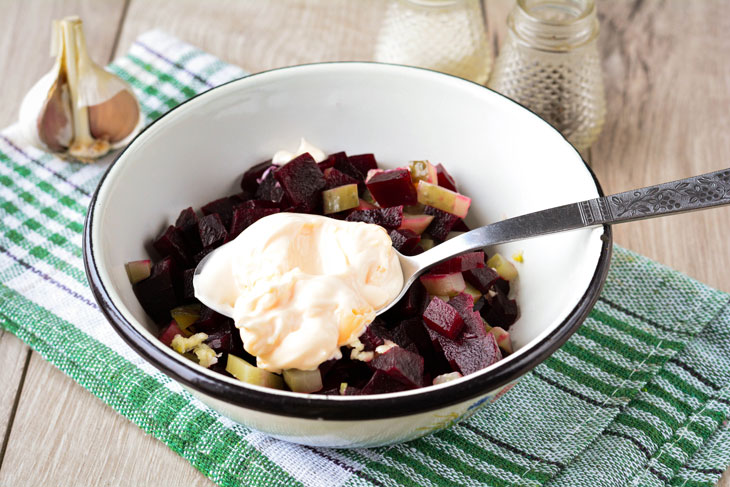 8. Mix the salad with a spoon and it's ready, refrigerate for a few minutes.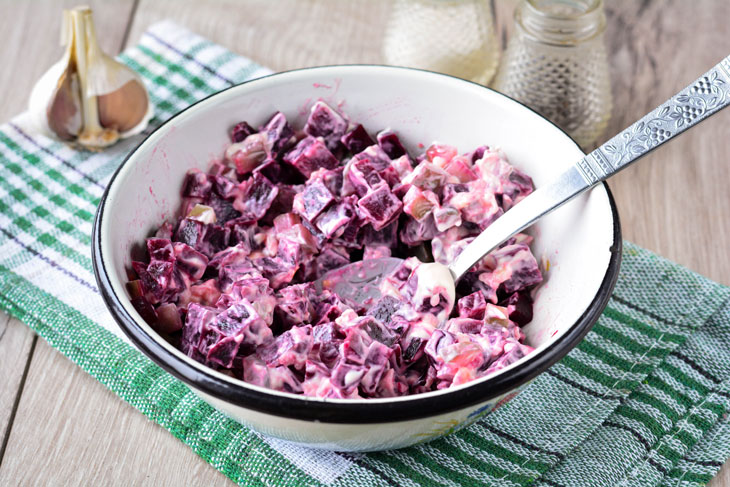 9. Put in portioned dishes and can be served at the table. The salad has an attractive appearance and an indescribable aroma. Delicious and easy to prepare appetizer will be the highlight of your feast.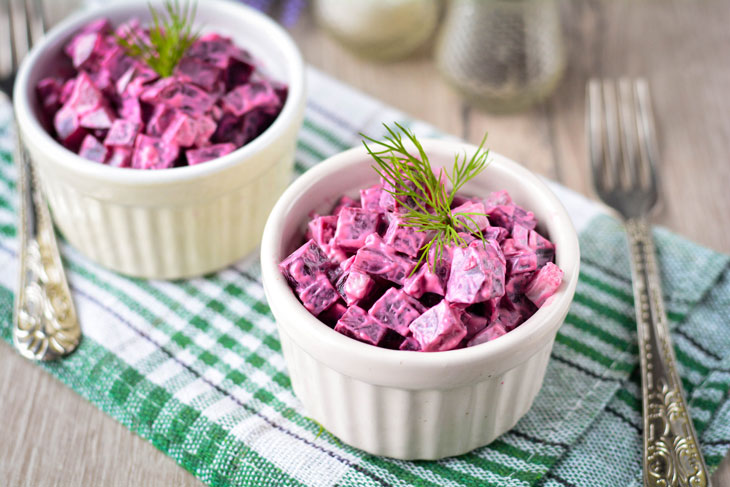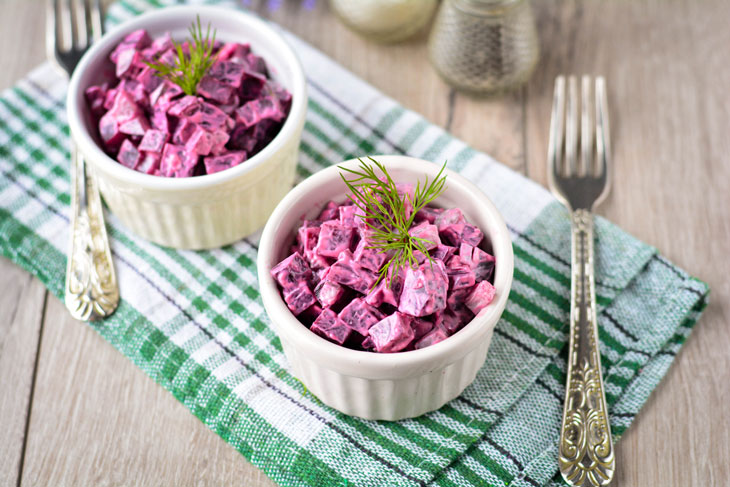 Enjoy your meal!