Spicy salad, with a sweet unobtrusive note, we will cook today. This dish can be safely served at the festive table. Fresh carrots with raisins add originality and juiciness to it. Salad can be formed in portions, or in the form of a snack cake, using a detachable form.
Ingredients:
Ham – 130 g.
Large carrot (raw) – 1 pc.
Raisins – 0.5 tbsp.
Garlic – 1 clove.
Mayonnaise – to taste.
Boiled eggs – 2-3 pcs.
Apple – 1-2 pcs.
Hard cheese – 150 g.
Salt – to taste.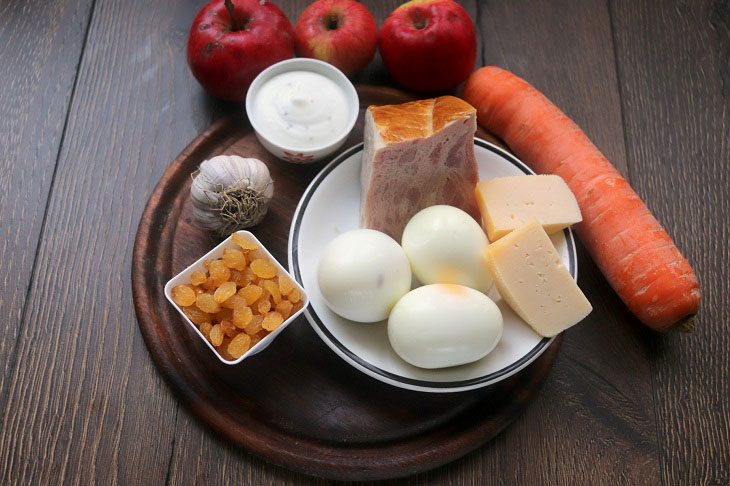 How to cook:
1. Prepare carrots for salad. Take a large raw carrot, peel and grate on a coarse grater. In a deep bowl, combine grated carrots, grated garlic clove and a spoonful of mayonnaise.
If you do not like the taste of garlic, you can simply add a mixture of ground aromatic peppers.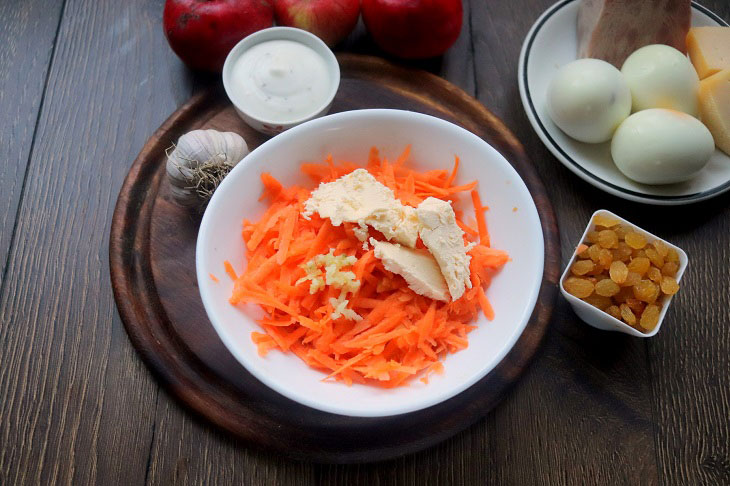 2. Add a handful of raisins to the carrot mass and mix with a fork. You can lightly pepper and salt the resulting mass.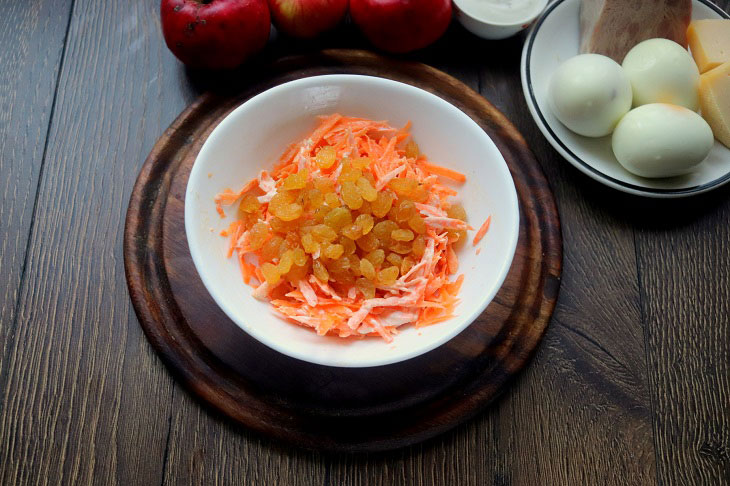 3. This salad belongs to puff types, so it is better to collect it in portions using a culinary ring. Thinly slice the ham and send the first layer into the ring, tamp carefully with a spoon. Add a little mayonnaise.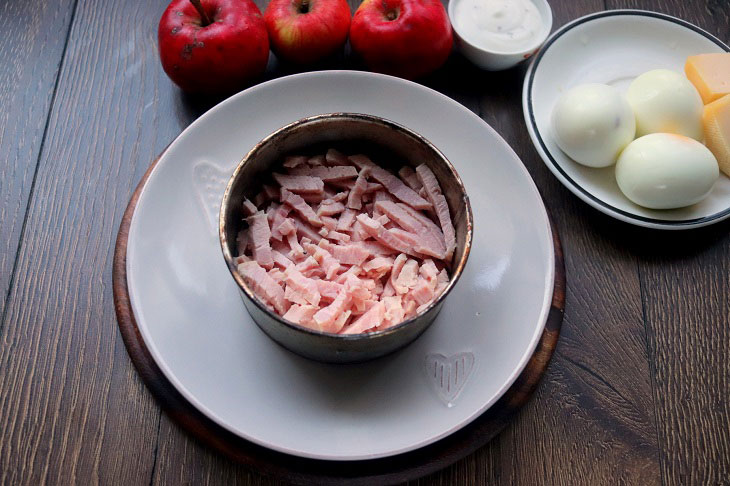 4. Put the carrot with raisins in the second layer in the ring, level and tamp.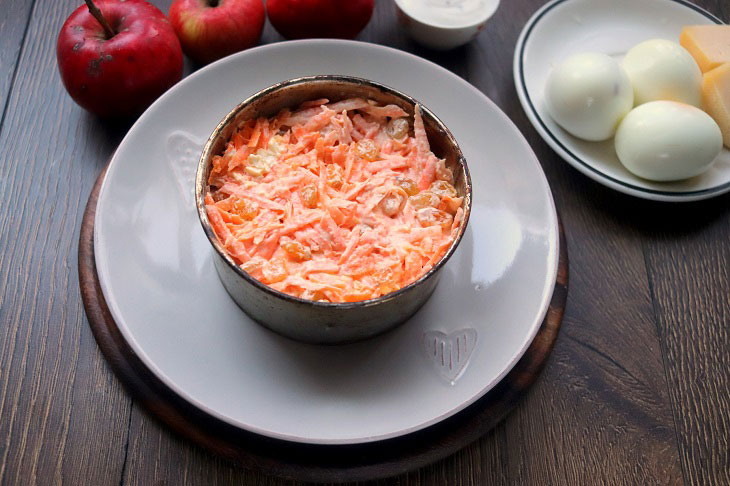 5. Add grated boiled eggs to the salad and lightly spread with mayonnaise.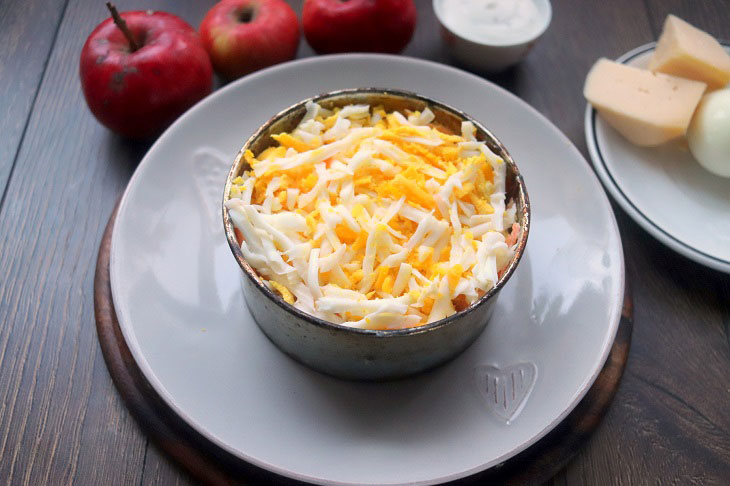 6. Peel a fresh apple and grate, add another layer to the salad, grease with mayonnaise.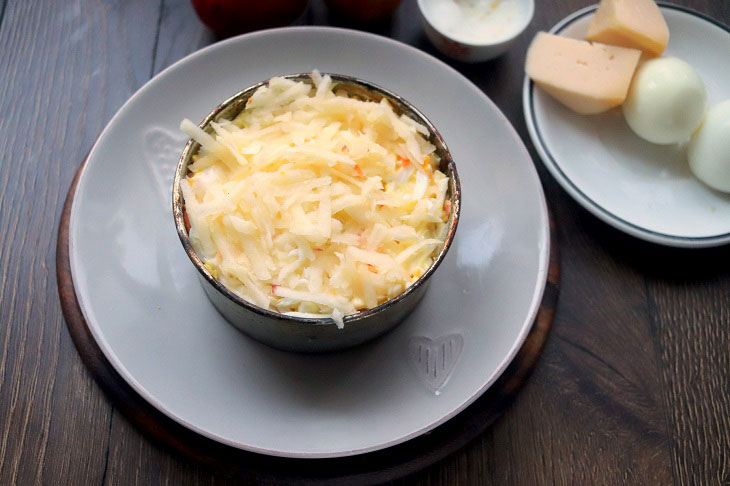 7. All layers can be repeated several times if you prepare such a salad in a large form to serve it as an appetizer cake. The final layer in this dish will be grated cheese, sprinkle generously on top.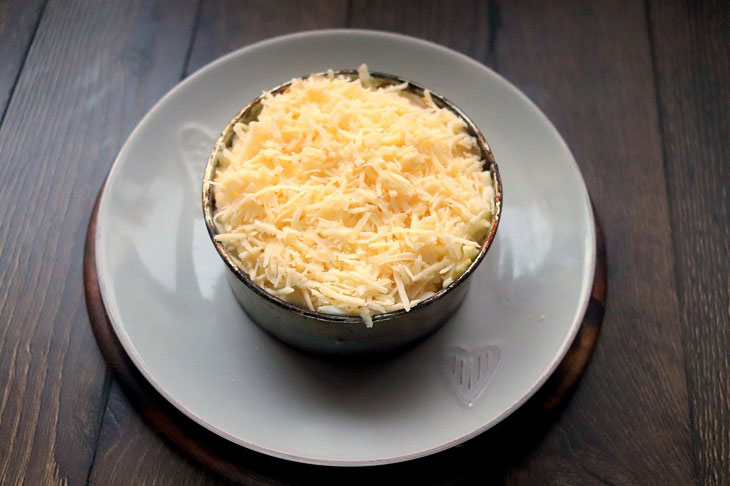 8. Remove the culinary ring and serve the finished salad to the table. By the way, it can be prepared without the meat component, then you get a dish that the female half of your guests will especially like.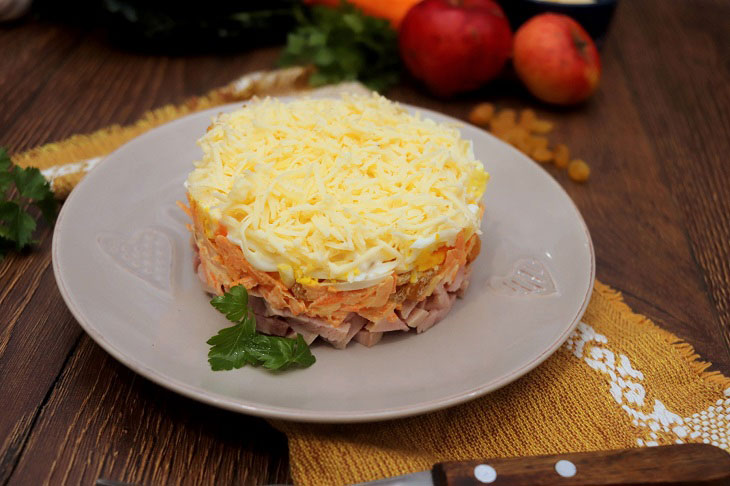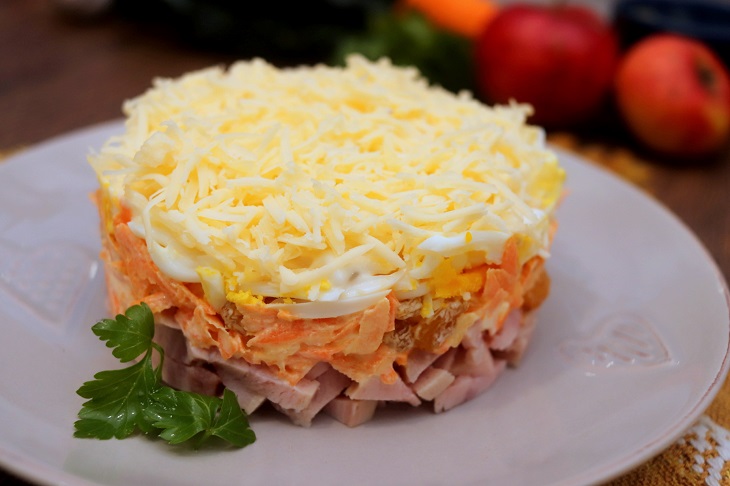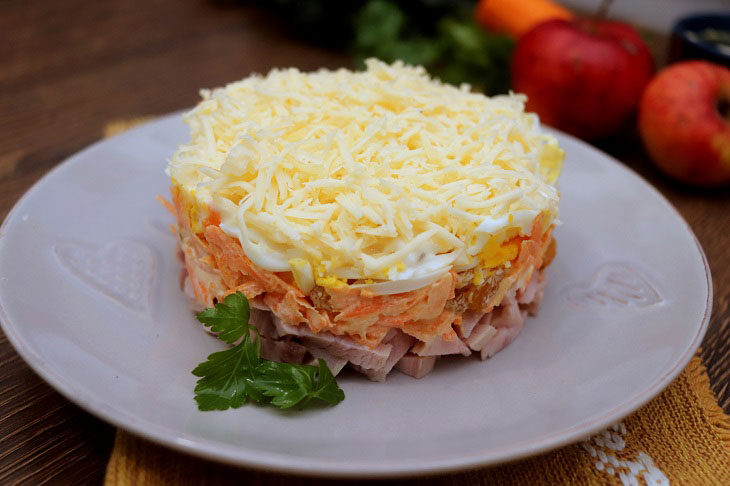 Bon appetit!